Nobody did better with horror franchises than Wes Craven, who reinvigorated the genre in this relentlessly bloody thriller. Its self-referential gimmick should have been exploited decades before: what if the teenagers in movies were like real teenagers that watch horror movies. . . and that must rely on their movie knowledge when confronted with R-rated carnage?  25 years later the show holds up well, at least until the final revelations. Kevin Williamson's screenplay and Mark Irwin's camerawork make Drew Barrymore, Neve Campbell, Courteney Cox and Rose McGowan the most attractive and intelligent horror scream queens since Peggy Cummins tried to kick some sense into Dana Andrews.

Scream 4K
4K Ultra HD + Digital
Paramount/Miramax
1996 / Color / 2:35 widescreen / 111 min. / 25th Anniversary Edition / Street Date October 19, 2021 / Available from Amazon
Starring: Drew Barrymore, Neve Campbell, Skeet Ulrich, Courteney Cox, David Arquette, Rose McGowan, Matthew Lillard, Jamie Kennedy, W. Earl Brown, Joseph Whipp, Lawrence Hecht, Frances Lee McCain, Liev Schreiber, Leonora Scelfo, Nancy Ann Ridder.
Cinematography: Mark Irwin
Production Designer: Bruce Alan Miller
Film Editor: Patrick Lussier
Special Makeup effects supervisors: Greg Nicotero, Robert Kurtzman, Howard Berger
Original Music: Marco Beltrami
Written by Kevin Williamson
Executive Producers: Bob & Harvey Weinstein
Produced by Cathy Conrad, Cary Woods
Directed by Wes Craven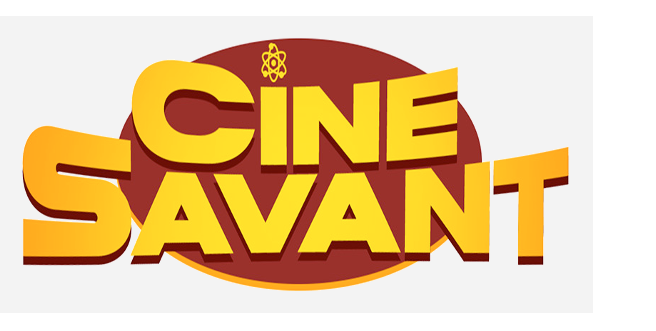 Wes Craven's horror output represents the best but also the worst trends of horror after the ratings system made possible the depiction of explicit sex and graphic carnage. His first effort The Last House on the Left started life as a horror-porn item by adult filmmakers yet carries a potent charge of political rage. Both Craven and his producer proceeded to bloodbath horror in a more escapist vein. Sean S. Cunningham mined mindless slasher gold with the Friday the 13th series, in response to John Carpenter's Halloween, which of course generated its own line of repetitive slasher sequels. But Wes Craven perhaps topped them all with his Nightmare on Elm Street franchise, which re-introduced genuine supernatural ideas (remember them?) and cleaned up with its scary Freddy Kreuger character.

1996's Scream folds the genre back on itself in a way that could be described as self-reflexive — personally, I never got a firm handle on the term 'meta.' Scream distills 15 years of teen slasher pix on VHS by assuming that they constitute a collective experience, that's become a defining element of teen culture.
I can relate to that: my spouse's recurring comment is that I often relate to reality through movies. . . which I try to take as a compliment.
The kids of Scream don't talk about cars or the big football game — Kevin Williamson's screenplay assumes that teens are incredibly self-absorbed (surely that was always so) and that teen slasher moviemaking is second nature to them. Everybody knows how dumb it is to go off alone into a dark room when danger threatens. When things get scary they critique each other's behavior under stress. Two obnoxious and aggressive teen boys even chant out the 'rules' of horror films. Because the Cunningham line of cheap moralizing frequently punishes teen sex activity with gory disembowelments, one of the rules is that 'only virgins survive.'

The winking self-awareness of Scream is progressive for 1996, although TV shows had been experimenting with similar content for years. The contemporary hit show The X-Files relied on the audience's past experience with sci-fi, horror and 'strange phenomena' conventions. My teen kids were fully pre-primed via exposure to Quatermass and the Pit, which they called the ultimate X-Files episode. In 1996 it was fun to see the movie trivia awareness idea go mainstream, even if it had always been there in drips and drabs, as with the Kolchak movies and TV show just reviewed here by Charlie Largent. A conservative cynic might complain that Scream takes a hipster path to canonize the horror-porn franchises. I cut the film more slack than that — it's watchable, compared to millennial torture-porn, coldly offensive films that normalize sadistic cruelty.
Scream could indeed have been cynical garbage were it not for Craven & Williamson's superior storytelling skills and the film's acting ensemble, a group of intelligent and recognizably human-sympathetic teens. Yes, they're to some degree idealized 'Betty and Veronica' types, all good-looking upscale white kids with stylish suburban-country homes. Those interiors look great: a major contributor to the film's effortlessly slick surface is Mark Irwin, the fine cameraman behind several David Cronenberg classics. My first good look at Scream was via this 4K disc, and my first impression is that these 'teen' women (Drew Barrymore, 21; Neve Campbell, 23; Rose McGowan, 23) are beautifully rendered for the big screen.

The storyline is nothing new: a series of teenaged girls are stalked and slaughtered by a fiend who first taunts them on the telephone — cordless phones and first-generation cell phones, I think. We know the film means business when the initial victim exits the show in the first reel in a cascade of gore; before you can say 'Janet Leigh' we're left with her friends, who try to piece together what happened and who may be targeted next. The bloodbath may be aligned with the fact that it's the one-year anniversary of the murder of the mother of Sidney (Neve Campbell). Sidney's boyfriend Billy (pretty-boy Skeet Ulrich) sneaks into her window at night, but she's too conflicted by her mother's fate to be sexually active. When Sidney narrowly escapes being killed, Billy becomes a prime suspect.
The film captures well the centered, who-cares-what-happens-to-anyone-else attitude of many kids from affluent families. Sidney's close pal Tatum (Rose McGowan) offers comfort and advice even as the high school boils with rumors, sick jokes and bloodthirsty attitudes about the first killing. Also getting involved is Gale Weathers (Courtney Cox), a predatory investigative reporter who persists in linking this new murder spree to the killing of Sidney's mother. Roving in her broadcast truck, Gale gains an inside track by getting verbally frisky with Deputy Dewey (David Arquette), Tatum's older brother.
The local response to a slasher killer on the loose is chaotic at best. After some tasteless teen pranks and an escalation in local hysteria, Principal Himbry (Henry Winkler) closes the school and Sheriff Burke (Joseph Whipp) enforces a curfew. Key parents are either out of town or unaccountably missing (Sidney's father), so what do these kids do?  They hold a big, wild party!

The smartly produced Scream is very engaging, with fresh talent and credible dialogue — so much so that we accept the body-count gore. The first victims are gutted in a graphic way seldom seen in a '70s film. The leading teen girls are attractive and wholly likeable — in no way do we want to see Sidney or Tatum harmed. The guys are credibly jerky, from Billy's smouldering sub- Johnny Depp come-ons to the terminal obnoxiousness of Stuart and Randy (Matthew Lillard & Jamie Kennedy), horror-obsessed misanthropes that indulge in constant sick humor. Their attitudes are exaggerated but recognizable — they wax sadistic about horrible things happening to other people to shock their peers. . . yet as individuals they consider themselves bulletproof, immortal. Like many borderline psychopathic folks nowadays (soapbox, please) they're aggressively un-empathetic, incapable of acknowledging any value but self-interest.

Scream will keep viewers on their toes; I can imagine it was a great communal experience either in a theater or in a packed living room, a situation that crops up more than once in the movie itself.* I found myself agreeably caught up in the gruesome fun all the way until the last act, at which point the magic ended. Just when I was thinking, 'this is humming along so well, I'm sure the finale will blow me away' — it didn't. The character machinations of The Big Reveal of the murders and their motivation is a huge letdown, and says nothing about the logic of the film's 'world' or its relationship to the horror genre — which for a hundred minutes or so promised a real sense of purpose. More importantly, after making its characters more than just victims, the 'big kill' resolution backs away from showing how the few survivors have taken in all this carnage. It's like the filmmakers only wanted to go far enough to prep the ground for a sequel.
The gore certainly pays off but the resolution is actually doubly repressed: through the murder motivation, the filmmakers place the overall blame on the inhumanity of the movies they themselves created. So once again, a great horror idea 'with something to say' seemingly undercuts itself, in the name of Slasher Chic. I guess the filmmakers & profit participants were forced to console themselves with cinematically unfulfilling mountains of cash.
Although the body count is preposterously high, Craven & Co. at least allow a very small number of key characters to survive. . . clearly visualizing the three sequels and a TV series to come … and what's this, a scheduled 2022 reboot release, with three of the original stars, 26 years later?
Gee, in 2040 we'll be ready for "Scream 14: Assisted Living."
---

Paramount/Miramax's 4K Ultra HD + Digital of Scream 4K is a stunning remastering of this really-good-looking show; the warmly-colored widescreen images all but worship the film's actresses.
It needs to be stressed that this release contains no Blu-ray: it's the 4K Ultra-HD disc and a code for the digital copy only. The version on view is the R-Rated theatrical cut. An unrated cut (not on Blu-ray) added little bits of extra gore to scenes, sometimes just a few frames.
The extras are a string of video featurettes from earlier releases, with roundups of actors and filmmakers expressing their enthusiasm. Two collections of dialog bites show crewpeople reacting to questions like, 'what's your favorite horror movie?'  Behind-the-scenes videos show what looks like a really well-organized shoot with director Craven fully engaged. It must help to have the killer be unidentifiable in a mask — that way he can be played by a really adroit, no-goofs stuntman-acrobat, helping to insure that nobody got hurt. Is it just me, or did original audiences find it amusing that the female victims defend themselves so well… this Unstoppable Menace is repeatedly knocked for a loop and kicked in the 'nards.
The new featurette brings back the stars involved in the 2022 reboot (or second-generation sequel?). Wes Craven has been gone for a number of years but I see no reason why his four franchisable hits couldn't be rebooted indefinitely.
---
* I assume that by now plenty of academic thesis papers have been written about race barriers in exploitation horror. This show has few if any foregrounded racial or ethnic minority characters. It's all whitebread suburban folk, with no strong religious representation either. Does this invalidate the movie?  In 1997 or 1998 I attended a 'parents of high school students of color' meeting. Parents of students identifying as Latin were invited, but I knew I had made a mistake when I found myself at an upscale private home here in Los Angeles, the only white person in an all-black gathering, all well-dressed professionals. They were polite but not too outgoing, which is neither here nor there. But I was further surprised when the meeting broke up early — the high schooler of the black family gathered together all her friends around the TV, to watch the new VHS tape of . . . the whitebread horror shocker Scream.
Reviewed by Glenn Erickson
---
Scream 4K
4K Ultra HD + Digital (NO Blu-ray) rates:
Movie: Very Good
Video: Excellent
Sound: Excellent
Supplements: Audio commentary with director Craven and writer Williamson, making-of production featurette, behind the scenes featurette, Q&A with cast and crew; new featurette A Bloody Legacy: 25 Years Later.
Deaf and Hearing-impaired Friendly? YES; Subtitles: English (feature only)
Packaging: One 4K Ultra HD + Digital in Keep case
Reviewed: October 28, 2021
(6594scre)

Visit CineSavant's Main Column Page
Glenn Erickson answers most reader mail: cinesavant@gmail.com

Text © Copyright 2021 Glenn Erickson