Josh Olson on
The Exorcist III
Released 1990
Distributor Twentieth Century Fox Film Corporation
About
The Exorcist III
William Peter Blatty, author and screenwriter of The Exorcist, takes the director's chair in this second sequel to William Friedkin's 1973 smash. This time Blatty ties a serial killer (most likely based on the Zodiac murders) to the supernatural goings-on. The resulting film, originally titled Legion, suffered a name change along with a host of other studio-dictated cuts and re-shoots in attempts to ensure its popularity at the box office. It didn't work… even boasting the star power of George C. Scott, the film opened to poor reviews and box-office returns.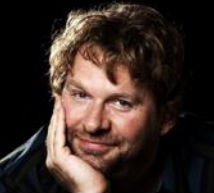 About Josh Olson
Josh Olson 
was the only student in his second grade class to see
The House That Dripped Blood
.  Many years later, he wrote and directed the no-budget horror film,
Infested
, a brutal assault on
The Big Chill
, with zombies. He went on to write the screenplay for 
A History of Violence
 and was nominated for the WGA, BAFTA and Academy Awards for Best Screenplay. He kept losing to Larry McMurtry, but that's okay.  He co-wrote the teleplay for the
Masters of Science Fiction
episode,
The Discarded,
with Harlan Ellison, and is currently writing a sophisticated thriller,
Tabloid
, for Mick Jagger.