Josh Olson on
That Man from Rio
Released 1965
Distributor Lopert Pictures Corporation
About
That Man from Rio
Director Philippe De Broca (King of Hearts) directed this spy spoof at the apex of Bondmania in 1964 and transformed easy-going art-house favorite Jean-Paul Belmondo into a box office mega-star. Featuring a fast-paced globe-trotting chase for an Amazonian statue, That Man From Rio is more Indiana Jones than James Bond but French audiences didn't care, making it the 5th highest earner at theaters that year. Co-starring the ethereal Françoise Dorléac and sporting an actual Bond villain, Adolfo Celi, the film earned an Oscar nomination for Best Screenplay.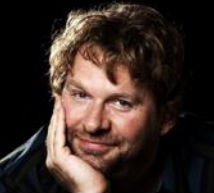 About Josh Olson
Josh Olson 
was the only student in his second grade class to see
The House That Dripped Blood
.  Many years later, he wrote and directed the no-budget horror film,
Infested
, a brutal assault on
The Big Chill
, with zombies. He went on to write the screenplay for 
A History of Violence
 and was nominated for the WGA, BAFTA and Academy Awards for Best Screenplay. He kept losing to Larry McMurtry, but that's okay.  He co-wrote the teleplay for the
Masters of Science Fiction
episode,
The Discarded,
with Harlan Ellison, and is currently writing a sophisticated thriller,
Tabloid
, for Mick Jagger.