Josh Olson on
Purple Rain
Released 1984
Distributor Warner Bros.
About
Purple Rain
With his 1984 film debut, the multi-talented Minnesotan proved that all you really need to carry a movie are some killer dance moves and a dyn-o-mite set list guaranteed to rock the house for 111 minutes. Purple Rain is directed by Albert Magnoli in the most prosaic fashion possible but at least he stays out of the way of the musical performers, in particular the kinetically funny Morris Day who gives the film a funk-ified hot foot with his Cab Calloway Meets James Brown version of Jungle Love. The movie was enormously popular but even that success was overshadowed by its soundtrack which spent 24 consecutive weeks at the top of the Billboard album chart.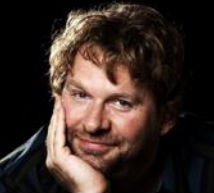 About Josh Olson
Josh Olson 
was the only student in his second grade class to see
The House That Dripped Blood
.  Many years later, he wrote and directed the no-budget horror film,
Infested
, a brutal assault on
The Big Chill
, with zombies. He went on to write the screenplay for 
A History of Violence
 and was nominated for the WGA, BAFTA and Academy Awards for Best Screenplay. He kept losing to Larry McMurtry, but that's okay.  He co-wrote the teleplay for the
Masters of Science Fiction
episode,
The Discarded,
with Harlan Ellison, and is currently writing a sophisticated thriller,
Tabloid
, for Mick Jagger.