Josh Olson on
Pat Garrett and Billy the Kid
Released 1973
Distributor MGM
About
Pat Garrett and Billy the Kid
Sam Peckinpah's elegiac farewell to the western genre evokes the death of the old west by relentlessly killing off its character actors. Another troubled production released in a truncated version which has been supplanted by two re-edited variants. But in any condition it's a melancholy, beautiful movie. An exhaustive accounting of the brouhaha is chronicled in Paul Seydor's The Authentic Death and Contentious Afterlife of Pat Garrett and Billy the Kid.  And a detailed comparison of the different cuts can be found here.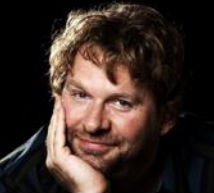 About Josh Olson
Josh Olson 
was the only student in his second grade class to see
The House That Dripped Blood
.  Many years later, he wrote and directed the no-budget horror film,
Infested
, a brutal assault on
The Big Chill
, with zombies. He went on to write the screenplay for 
A History of Violence
 and was nominated for the WGA, BAFTA and Academy Awards for Best Screenplay. He kept losing to Larry McMurtry, but that's okay.  He co-wrote the teleplay for the
Masters of Science Fiction
episode,
The Discarded,
with Harlan Ellison, and is currently writing a sophisticated thriller,
Tabloid
, for Mick Jagger.