This celebrated dysfunctional family story won four Oscars, the most deserved easily being Alvin Sargent's superb adapted screenplay. The viewer buzz initially centered on the surprise of Mary Tyler Moore's unexpected casting against type, but even more alarming was author Judith Guest's scary message that 'perfect' families are an illusion. We found the drama absorbing and bought the performances 100% — Sutherland, Hirsch, Hutton, McGovern. It's clearly Robert Redford's best job of direction.

Ordinary People
Blu-ray
Paramount Presents
1980 / Color / 1:85 widescreen / 124 min. / Street Date March 29, 2022 / Available from Amazon and listed at Paramount / 25.99
Starring: Donald Sutherland, Mary Tyler Moore, Judd Hirsch, Timothy Hutton, M. Emmet Walsh, Elizabeth McGovern, Dinah Manoff, Adam Baldwin, Frederic Lehne, James B. Sikking.
Cinematography: John Bailey
Art Directors: Phillip Bennett, J. Michael Riva
Film Editor: Jeff Kanew
Original Music: Marvin Hamlisch
Written by Alvin Sargent from the novel by Judith Guest
Produced by Ronald L. Schwary
Directed by Robert Redford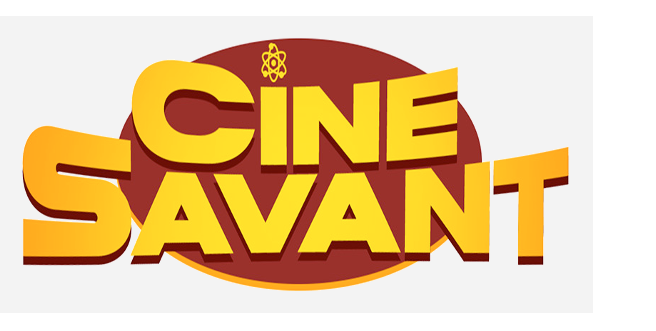 The term 'dysfunctional family' was in common use before 1980, but Ordinary People gave it a new lease on life. The Academy may have given Robert Redford's film the nod as a way of avoiding dealing with Martin Scorsese's brutal, profane Raging Bull, but in truth 1980 saw a full crop of award-worthy films: Melvin and Howard, My Brilliant Career, The Elephant Man. Whether profound or superficial, Ordinary People caught a wave of approval — audiences saw it as an uncommonly perceptive glimpse into family dynamics.
It was Robert Redford's directorial debut, a good move for a talent who never seemed comfortable stretching his range of roles, in films he couldn't control. The show was shrewdly promoted for Academy Awards as well, as evidenced by the uncommon number of images still circulating of Redford directing his actors. Photo layouts always gravitated toward the most attractive people, and Redford was more photogenic than all of his cast put together.
Ordinary People touched viewers that surely asked themselves, 'is my life anything like this?'  I think audiences identified with the affluent Jarretts, a family with a large house in an all-white suburb of Chicago, and that seem free of most of the numbing problems that dog the less fortunate. The show opens with idyllic scenes of a beautiful neighborhood, accompanied by the Canon In D by Johann Pachelbel. It doesn't feel pretentious — we're primed for an 'important' drama.

The Jarrett family is in trougle — it's suffered two crises and is heading for a third. Perhaps a year earlier, their beloved son Buck was lost in a boating accident. Guilt has motivated their remining son Conrad (Timothy Hutton) to attempt sucide. After four months in a hospital he's back but remains in an emotional knot. A toxic family dynamic is clearly affecting Conrad. His caring father Calvin (Donald Sutherland) maintains a sympathetic front, but his mother Beth (Mary Tyler Moore) can't cover up her own psychic damage from the ordeal. She only pretends to deal with the loss of Buck and her veiled resentment of Conrad: her imperative is to regain a veneer of normalcy, to put her social life back in order. Beth expects Calvin and Conrad to shake off the problem by ignoring it, which leads to constant frustration: she over-controls and criticizes both of them, and takes Conrad's emotional funk as a personal affront. Conrad finally accepts the help of psychiatrist Dr. Berger (Judd Hirsch) with the goal of regaining control and to stop worrying people. He also tries to confide in a potential girlfriend, Jeannine Pratt (Elizabeth McGovern). But the problem goes deeper than that, to the relational roots of the whole Jarrett family.
Movies about real psychological problems always had difficulties connecting with audiences. Alfred Hitchcock did a marvelous job communicating the horror of mental illness in his The Wrong Man (1956). But when the root cause of the nervous breakdown suffered by Rose Ballestrero (Vera Miles) is fixed, the good news doesn't result in an instant cure. In the anarchic Bigger Than Life from the same year, a new medication unexpectedly reveals a different, dangerous personality within a 'sane' schoolteacher (James Mason). The frightening suggestion is that mental health is a thin veneer, that we're all just one crisis away from psychological chaos.

Twenty-four years later, Ordinary People still gets much of its impetus from our expectations of old-fashioned psychological dramatics. What revelations and wisdom will 'cure' personalities altered by tragic events?  The combination of a thoughtful script, astute direction and inspired casting make the grim story feel like something that could happen to US. For who can claim that their nuclear and extended families are populated exclusively with people whose behaviors and attitudes are always rational, and who communicate fully and honestly with each other?  How many married people are going through the motions, staying together only because doing so is more comfortable and secure than alternatives?
Like many fortunate folk, the thoughtful and intelligent Jarretts have had limited contact with unpleasant issues, let alone catastrophic life crises, until something comes along that makes them feel visited by a horrible curse. Disappointment, a lot of guilt and even blame follow.
We learn about the source of these troubles only piecemeal. The actual traumatic events are limited to brief flashback impressions; the dead older brother is only seen in brief glimpses. But Calvin's solicitude, Beth's resentment and Conrad's anxiety are present at all times. This is the kind of family that does its best not to let the 'little stuff' ruin a day, but the effects are cumulative. From the first scene forward we can see that none of the three can hide their true feelings.

Whatever Robert Redford and Co. have done, it works for this viewer. Donald Sutherland's exceedingly warm and thoughtful character wins us over almost immediately. His Calvin is a caring and sensitive father whose tolerant and doting nature becomes an aggravation for his wife Beth. He tries to stay out of Conrad's way, but also knows that only his intervention saved the boy's life.
Mary Tyler Moore's character was the film's biggest surprise. As the adorable 'Laura Petrie' and 'Mary Richards,' Moore created a template for the well-adjusted American woman — bright, playful, sincere. It's no wonder that her unexpected characterization in Ordinary People blew audiences away — Beth Jarrett could be the same woman as Laura or Mary, but with a closed-off, frustrated, damaged emotional core. At first glance Beth seems 'set up' to become the obvious villain — she's superficial, petty and vindictive, and seemingly more interested in maintaining her neighborhood social standing than relating honestly to her own husband and son.

Judd Hirsch's psychiatrist character says that Beth Jarrett is as much a victim as Calvin or Conrad, but I'm not sure we're listening — women are supposed to be all-supportive, all-comforting come what may. Calvin sees the truth, that Beth just isn't as strong as she looks. She isn't equipped to deal with her pain; she denies that she's engaged in passive-aggressive combat with her own son. When a telephone call interrupts Conrad's attempt to talk, Beth takes the phone in hand as if it were a life preserver, rescuing her from pain she can't face. Calvin's reassessment of the prime woman in his life is too much for him to face as well. Do we really know the people we live with?  Did the Jarretts function well before the accident, or were these flaws already in place?
I'm enough of an optimist to believe in human commitment, and at least some decree objective self-awareness is possible. With a different family chemistry the tragedy could have brought the Jarretts closer together, making them even stronger. From what we see, all three survivors followed their basic natures. Beth was likely always dominant and got her way; the amiably passive Calvin was happy to accede to her wishes. But he's now resisting her control, as when he toys with her pretending they could skip a party on a whim. For Beth, going to a movie instead is out of the question — they have to put in an appearance to reinforce an image of recovery, stability.
I don't think anyone expected Mary Tyler Moore to come up with the honesty and power she shows here, even though Beth Jarrett is just a damaged, heartbroken Mary Richards, channeling Mary's 'bright assertiveness' into resentment and frustration. When Calvin and Conrad balk at playing the roles Beth has laid out for them, she feels betrayed, attacked. Beth's pushy, unlikable behaviors are not exaggerated. She believes in the importance of social appearances, and bad luck has put her in the intolerable position of being pitied by her peers. Beth is no fraud; she has always made things work with her positive energy and charm. When she greets a friend on a department-store escalator, she's 100% affectionate and sincere. But she's not handling the strain any better than Conrad, and she won't forgive her family for refusing to move on.  'If we just pretended everything was okay, things would be okay. Why does everyone resist that?'

The central character of Ordinary People is Timothy Hutton's Conrad, a teenager trying to shut himself off from emotional hurt. Hutton does it without telegraphing every character contradiction, as would a James Dean-like method actor. Conrad and his parents' three-way shouting argument fully convinces, unlike the laughably schematic corresponding scene in Rebel Without a Cause, the 'You're tearing me apart!' scene. When Conrad reaches out to Judd Hirsch's Dr. Berger the screenplay works hard to avoid psychiatric clichés . . . although the emergency midnight session is indeed a concession to 'big drama.' Conrad's breakthrough moment is nicely underplayed, and more convincing for it. Dr. Berger surely knows a thing or two about social alienation, at least amid the strata of clients that can pay $50 an hour. Berger even name-drops a certain sci-fi movie, to reference the kind of disorientation Conrad is feeling, when one's loved ones suddenly seem to be 'people you don't know anymore.'
Timothy Hutton was a relatively inexperienced actor. He seems to have been heavily coached by Robert Redford, to mostly good effect. When Conrad 'rehearses' his phone conversations with Jeannine, we recognize a familiar Redford fall-back pattern — just like Redford's Bill McKay character talking to himself in The Candidate. So much sympathy goes to Conrad that it's no wonder that he snuck up on the Academy Award — although I think the other Supporting Actor nominees must have been resentful considering that Conrad is a leading character, not support.

We can tell that the movie is working when we don't resent the Jarretts' very obvious advantages. They live and move in a prosperous, seemingly all-white world. Conrad's school has a world-class swimming pool and a dedicated swimming coach (M. Emmet Walsh) who really cares about his job, even if he doesn't identify with the rich boys' problems. On the other hand, Elizabeth McGovern's Jeannine walks to school, and one kid's car is a real junker. Conrad's troubles with his punk classmates (among them a young Adam Baldwin of Full Metal Jacket) are not exaggerated. Helping to relieve the mostly bad news is is Conrad's positive contact with Jeannine, a potential girlfriend. His potential 'cure' is right there in Jeannine's bright, honest face. Teenage boys that think they've connected emotionally with a Real Live Girl will indeed tell them things they'd never tell anyone else.
The interrupted McDonalds scene is a bright move — in a bad movie, Conrad's frustration at having his moment of clarity and openness ruined would become an excuse to trigger yet another violent tragedy. Yes, our soul-wrenching problems mean nothing to others living their own isolated lives … but as Dr. Berger would say, 'what else is new?'
Conrad previously tried to escape his bubble of gloom through a brief meet 'n' chat with fellow hospital patient Karen (Dinah Manoff). He doesn't see the signs Karen gives off, the too-hearty talk about everything going to be wonderful, her making excuses to break off the talk quickly. If Conrad had more experience with people he might have been able to help Karen, and maybe himself as well. One individual can't be everything to everybody, it doesn't work that way.

Redford's approach may just be to underplay most everything. The Jarrett's WASPish roots show through when the well-meaning grandmother (Meg Mundy) entertains an anti-Semitic thought — that Beth immediately discourages. Beth also resents the interruption of the perks of the Jarrett success — her solution to their problems is a vacation 'escape' without Conrad, who we know should not be left alone. Calvin and Beth's first explosive argument happens right on a golf course, in front of relatives. We know the marriage is in trouble because Beth would normally cut off a leg than allow such a scene to occur before witnesses. I don't think Mary Tyler Moore's performance is shallow — we can see Beth rebelling, disengaging before our eyes.
The ending is downbeat for Calvin and hopeful for Conrad. Maybe the Calvin-Beth marriage can be repaired in time, but Beth no longer trusts her son even when he's making a major effort to express his affection for her. We may be pushovers for heavy drama, too easily impressed, but after 40 years the show still worked well for us. We recognized some of these ordinary people in people we know, and to us it plays as valid.
Perhaps I was biased from the start: we were charmed by Ms. McGovern, a dream girlfriend who brings more than enough hope and positivity to the story. Timothy Hutton had 'resonance' for me as well. The actor lost his popular actor father Jim Hutton not long before making this movie, and his Oscar acceptance speech expressed regret for not being able to take the prize home to Dad. I felt that the sentiment was genuine because I had seen the Hutton family from time to time, at a discreet distance. While editing on the Producer's Studio rental lot (1975?), the TV show Columbo filmed on the stage to our right, and Jim Hutton was filming another show (Ellery Queen?) to our left. At lunchtime we'd see Jim and two young boys playing basketball during a shooting break, right there in the studio alleys. I already had very positive feelings about Jim Hutton from his comedies, and seeing them created an impression of a family with strong ties.
---

Paramount Presents' Blu-ray of Ordinary People is a fine encoding of a show I haven't seen much since the early days of VHS. Remastered in 4K and approved by Redford, it holds up very well. The cinematography glows and the sparse music by Marvin Hamlisch makes its mark without intruding.
The disc includes two welcome interviews. Timothy Hutton shares his memories of the shoot and his mentoring by director Redford. A nice surprise is spending a few minutes with author Judith Guest, who comes off as a delightful lady. She laughs when recalling receiving a call from Robert Redford, and talks a little about working with Alvin Sargent. She approved of Sargent's amendments to her storyline.
The original trailer is present. It's a perfect example of the style of trailers that we cut in the 1980s. A string of brief sound bites communicate an impression of the film's powerful drama, without giving too much away. All of the 'past events' are included, making us think the movie might have action scenes.
Reviewed by Glenn Erickson
---
Ordinary People
Blu-ray rates:
Movie: Excellent
Video: Excellent
Sound: Excellent
Supplements: Interviews with Timothy Hutton and Judith Guest; original trailer.
Deaf and Hearing-impaired Friendly? YES; Subtitles: English (feature only)
Packaging: One Blu-ray in Keep case
Reviewed: March 24, 2022
(6694peop)

Visit CineSavant's Main Column Page
Glenn Erickson answers most reader mail: cinesavant@gmail.com

Text © Copyright 2022 Glenn Erickson