In the Heat of the Night 4K
Walter Mirisch earned his Oscar for this Sidney Poitier hit directed by Norman Jewison. The tense mystery thriller was also a significant cultural step for Civil Rights, Hollywood-style: Poitier's Virgil Tibbs claims the right to not turn the other cheek. Stars Rod Steiger, Lee Grant, Warren Oates and Larry Gates are in top form. Kino's new 4K release maximizes the impact of Haskell Wexler's steamy cinematography and Quincy Jones' rich music, and includes bonus Blu-ray encodings of the two sequels made a few years later.

In the Heat of the Night 4K
4K Ultra HD
KL Studio Classics
1967 / Color / 1:85 widescreen / 110 min. / Street Date April 19, 2022 / available through Kino Lorber / 39.95
Starring: Sidney Poitier, Rod Steiger, Warren Oates, Lee Grant, Larry Gates, James Patterson, William Schallert, Beah Richards, Peter Whitney, Matt Clark, Scott Wilson, Timothy Scott, Quentin Dean, Anthony James, Alan Oppenheimer.
Cinematography: Haskell Wexler
Art Director: Paul Groesse
Film Editor: Hal Ashby
Original Music: Quincy Jones
Song: 'In the Heat of the Night' music by Quincy Jones, lyrics by Alan and Marilyn Bergman
Written by Stirling Silliphant from the novel by John Ball
Produced by Walter Mirisch
Directed by Norman Jewison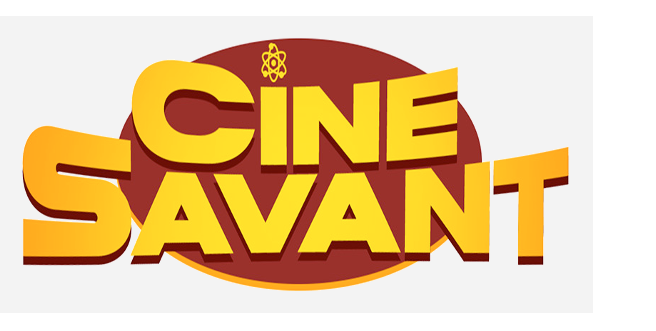 The Mirisch Corporation was perhaps Hollywood's most successful independent moviemaking entity in the 1960s, backing quality work by producer-directors like Billy Wilder, John Sturges, Robert Wise, William Wyler and Blake Edwards. Walter Mirisch's personal productions didn't always peform as well (Man of the West, Two for the Seesaw, Toys in the Attic) but he scored a solid hit with George Roy Hill's Hawaii before hitting one out of the park with In the Heat of the Night.
Producing and directing, Norman Jewison enjoyed a string of successes with The Mirisch Corporation: The Russians Are Coming the Russians are Coming, The Thomas Crown Affair. He also produced Hal Ashby's critically lauded debut The Landlord. Proof that director Norman Jewison and the Mirisches meshed well came when they reteamed for the company's final big industry blockbuster, Fiddler on the Roof.
In the Heat of the Night arrived at an opportune time for a race-sensitive thriller with a sharper edge. Detroit had already exploded in a massive and deadly riot, and the next year would bring assassinations and more civic violence. Tensions were so bad that actor Sidney Poitier was fully justified in not wanting to film on location in the Deep South. But Stirling Silliphant's screenplay is not a polemic about injustice. The 'liberal issue' element arises naturally in the unspooling of a strong murder mystery story framework.

What does the establishment most dread?  A black man who won't surrender his dignity.
An unusual murder in the Mississipi town of Sparta becomes a crisis for police chief Bill Gillespie (gum-chewing Rod Steiger). A Chicago industrialist named Colbert is found dead in an alley. It's a disaster for the local economy, as Colbert was planning to build a factory in Sparta. Gillespie's deputy Sam Wood (Warren Oates) finds the well-dressed Virgil Tibbs (Poitier) waiting at the train station, and brings him in simply because he's a stranger in town. All are shocked to discover that Tibbs is a respected Philadelphia homicide detective, on his way home after visiting his mother. To Tibbs' displeasure, his big-city boss instructs him to assist in the local investigation.
Thus begins an uncomfortable 'cooperative' working process. Gillespie finds himself having to run interference for Tibbs — many whites resist engaging with the detective at all. But Tibbs consistently shows himself to be a superior policeman. He conducts a professional investigation. Local pool hall loafer Harvey Oberst (Scott Wilson, in his first movie) is caught with Colbert's wallet, but Virgil clears him of suspicion.
Tibbs' presence demonstrates too well how ingrained racism works. As we expect, the white residents of Sparta consider it an imposition just to be made to acknowledge Tibbs, let alone answer his questions. Officer Wood (Warren Oates) doesn't understand that he can't roust Tibbs like any other black man. The delinquent teenager Delores Purdy (Quentin Dean), is indifferent but her brother (James Patterson) doesn't want to be in the same room with Tibbs. Colbert's widow (Lee Grant) is too distraught and angry to worry about Tibbs' color — but she's from Chicago. Seeing that Virgil is the only competent investigator present, she insists that he follow through on the case.
In 1967 a dramatic scene with a black man interacting with a white woman still carried a dangerous edge. Liberal news reporting was finally seeing national circulation of horrific news stories from the South: lynchings were still a threat, and the horrific Emmett Till murder had been 'justified' by a black man allegedly disrespecting a white woman. Understanding this hatred, Gillespie becomes concerned for Tibbs' safety — but stops short of an equal friendship with him. Meanwhile, a posse of lynch-amenable lowlifes fixates on Tibbs, almost certainly encouraged by a local racist elite. Their leader is Sparta's leading citizen Eric Endicott (Larry Gates), who didn't want Colbert's factory because it would put black employees on an equal basis with the whites.

The biggest shock comes when the movie directly confronts Issue #1. Tibbs and Gillespie call at Eric Endicott's mansion. Endicott at first patronizes Tibbs, and is then angered to suddenly be interrogated by a black man. When Tibbs insists on asking an impertinent question Endicott becomes enraged and slaps him. Tibbs immediately slaps him back, making Hollywood movie history. The cultural shock served notice on America: don't expect blacks to take it any more. Sidney Poitier had spent fifteen years starring in 'baby step' liberal movies that nudged the race issue, 'acclimatizing' white America to the simple idea that blacks are human beings deserving of equal consideration.
In the Heat of the Night still conforms to the 'transformative' Poitier formula: civilized, decent Sidney arrives in a new environment, patiently endures trials of interpersonal abrasiveness, and leaves having changed some minds for the better. Perhaps the only sentimental scene in this show is when Gillespie carries Tibbs' suitcase for him. It's more than Southern hospitality. Rod Steiger underplays gracefully, showing Gillespie's movement from hostility to cautious acceptance, guarded respect.
The show doesn't forget that 'Moral lesson' liberal movies first need to function as entertainment. The show satisfies as a tense, overheated murder mystery, and Virgil's uneasy ordeal introduces us to a number of rich characterizations. Several gave boosts to deserving careers. This was a highly visible role for Warren Oates, then in a rut of good-ol-boys for westerns and TV shows. Several years later he'd finally break through (briefly) as a leading man. 1967 was also the year that the great Lee Grant regained her foothold in feature film work. She had been blacklisted immediately after her first (stunning) appearance in 1951's Detective Story, and with only a couple of exceptions had been limited to TV work. The peripheral citizens are familiar character actors given exceptionally good parts (or amusing bits) to play: Matt Clark, Timothy Scott, Anthony James, and favorite William Schallert. Given 'introducing' billing, Scott Wilson has some memorable interactions with Poitier. Larry Gates carries the film's key scene with perfect pitch — Eric Endicott is not a cardboard villain but a man seriously warped by his prejudice.

The whodunnit angle is helped enormously by the setting. Kicks are where you get them on a hot night in a boring backwater burg, as deputy Sam Wood takes his ritual late-night stop to watch the exhibitionist Delores Purdy parade in the nude behind her window screens. The humid atmosphere is given a major assist by cameraman Haskell Wexler's low-light visuals. Norman Jewison's direction captures both the time and the place, with blocking that shows how uncomfortable the locals are to share space with the outsider Tibbs. We believe that they just don't know how to react to a black man dressed better than they are, who looks them straight in the eye and expects decent manners and treatment.
Neither the script nor the direction oversells the scenes where Virgil is threatened. For once the potential threat is acknowledged right away, especially by Chief Gillespie, who may lose his job over this case. The menace toward Virgil feels real, and the show's unconventional tone gives no assurances that a happy ending is in store. The finale works a good compromise. Bill Gillespie has met a black man that he's decided is an exception to The Way Things Are. It's very clear that 'things' are going to continue as before, but in the future Gillespie will perhaps be a little more open-minded.

In the Heat of the Night satisfies white audiences because it criticizes the status quo in the Deep South, not white culture in general. Perhaps a truly honest show would have Virgil be racially slighted when he alights back in Philadelphia, too. But Silliphant and Jewison did well. Their political worldview is more advanced than the fairy tale happiness of Lilies of the Field and the liberal proselytizing of Guess Who's Coming to Dinner, which would open a few months later.
Five years earlier, Roger Corman and Charles Beaumont's The Intruder sent a racist provocateur (William Shatner!) to the South to stir up hatred against desegregation. The show is daringly uncompromised, until a slightly softened finish. Corman & Co. encountered so much resistance on location that they had to change locations and film covertly, and mislead locals with a fake screenplay. They were potentially in real danger. By 1966 tensions were even higher in the South — Sidney Poitier's concern for his safety were not unreasonable.
---

The KL Studio Classics 4K Ultra HD of In the Heat of the Night 4K follows on a Criterion Blu-ray from 2019 (reviewed at CineSavant by Charlie Largent). My information is that Criterion's HD and Kino's 4K were derived from the same 4K scan. The picture looks great, and videophiles that closely examine transfers will be quick to proclaim the improvement. From what I see it will take a high-end home video situation, perhaps a big projection setup, to fully exploit the better image.
The creative Haskell Wexler's creative camera goes for moods and textures — we feel the humidity in this Mississippi town. The grain we see is definitely filmic, and not imposed by the encoding. The audio is as effective as ever. The classy title tune sung by Ray Charles (lyrics by Alan and Marilyn Bergman) is used to bookend the show. It provides a powerful launch, and then leaves viewers positively charged when it's time to exit. We don't see Virgil Tibbs arrive in Sparta, but when he leaves, he reminds us of Spencer Tracy boarding the train at the end of another liberal issue classic, Bad Day at Black Rock.
The main feature is presented only in 4K so we aren't listing this as a combo disc — the second Blu-ray disc has the film's two sequels They Call Me Mister Tibbs! and The Organization in BD, but not In the Heat. Each is an acceptable crime caper tale. Virgil Tibbs solves standard big city murders and takes on the mob, fighting thugs like an action man. More car chases are added. The casting includes Barbara McNair as Virgil's wife. The films are adequately produced, but they have little connection with the 1967 original.
Rounding out the extras package are three making-of pieces from 2008. Walter Mirisch initiated the project and hired Stirling Silliphant to improve the book — the original murder victim was a musician, not an industrialist. An Illinois town substituted for the Mississipi setting, and they liked it so much they used its name, Sparta. Mr. Mirisch helped guide a number of films to Oscar wins for others, but In the Heat of the Night is his baby, the one that made him feel as though he'd earned his spot in Hollywood history. At this writing he's 100 years of age.
Reviewed by Glenn Erickson
---
In the Heat of the Night 4K
4K Ultra HD rates:
Movie: Excellent
Video: Excellent
Sound: Excellent
Supplements:
Disc 1 (4K UHD):
NEW audio commentary with Steve Mitchell, Nathaniel Thompson & Robert Mirisch
Audio commentary with Norman Jewison, Haskell Wexler, Rod Steiger & Lee Grant
Disc 2 (Blu-ray):
They Call Me Mr. Tibbs! (1970) with Sidney Poitier, Martin Landau and Barbara McNair.
The Organization (1971) with Poitier, Barbara McNair & Gerald S. O'Loughlin.
Featurette's from 2008
Turning Up the Heat: Movie Making in the '60s
The Slap Heard Around the World
Quincy Jones: Breaking New Sound
Theatrical Trailers.
Deaf and Hearing-impaired Friendly? YES; Subtitles: English (feature only)
Packaging: One 4K Ultra HD disc and one Blu-ray disc in Keep case
Reviewed: June 29, 2022
(6754heat)

Visit CineSavant's Main Column Page
Glenn Erickson answers most reader mail: cinesavant@gmail.com

Text © Copyright 2022 Glenn Erickson