John Landis on
Gold Diggers of 1933
Released 1933
Distributor Warner Bros.
About
Gold Diggers of 1933
Such a happy movie for having been made in the middle of the Great Depression and thankful audiences lapped it up, not only because of the silly/surreal sight of choreographer Busby Berkeley's outlandishly outsized song and dance spectacles but the dazzling display of a half-naked Ginger Rogers singing "We're in the Money". Dick Powell, Ruby Keeler and Joan Blondell are among the sweet-natured, wisecracking crooners and hoofers who struggle to put on a show while director Mervyn LeRoy sheparded the whole thing into the theaters making it the third most popular film that year with over 1.5 million in profit… not bad for the Great Depression.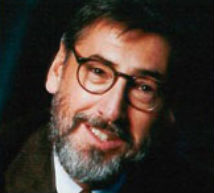 About John Landis
John Landis
 is the director of 
Animal House
, 
The Blues Brothers
,
An American Werewolf In London
, 
Trading Places
, 
Coming To America
,
Kentucky Fried Movie
, 
Spies Like Us
, 
Three Amigos!
, 
Into The Night
and 
Michael Jackson's Thriller,
and the recent
Burke and Hare
for Ealing Studios,  among many other films and television shows. His documentary 
Mr. Warmth: The Don Rickles Project
 premiered on HBO and won an Emmy for Best Music, Comedy or Variety Special.  He is also the subject of noted film critic Giulia D'Agnolo Vallan's recent book "John Landis" and his own book "Monsters in the Movies' was published to critical and popular acclaim in 2012.