John Landis on
Fellini Satyricon
Released 1969
Distributor United Artists
About
Fellini Satyricon
The maestro's thumb-through of Petronius finds ancient Rome to be as joyless and overheated as modern Rome. Fellini described it as "science fiction of the past". Much revelry, debauchery and grotesquery ensues in a world that bears less resemblance to history than to Fellini's subconscious. A gorgeous but deeply pessimistic film. Fellini's name was later added to the title to distinguish his film from the previous year's copycat Satyricon from producer Alfredo Bini.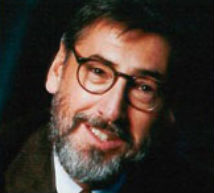 About John Landis
John Landis
 is the director of 
Animal House
, 
The Blues Brothers
,
An American Werewolf In London
, 
Trading Places
, 
Coming To America
,
Kentucky Fried Movie
, 
Spies Like Us
, 
Three Amigos!
, 
Into The Night
and 
Michael Jackson's Thriller,
and the recent
Burke and Hare
for Ealing Studios,  among many other films and television shows. His documentary 
Mr. Warmth: The Don Rickles Project
 premiered on HBO and won an Emmy for Best Music, Comedy or Variety Special.  He is also the subject of noted film critic Giulia D'Agnolo Vallan's recent book "John Landis" and his own book "Monsters in the Movies' was published to critical and popular acclaim in 2012.