Larry Karaszewski on
Enter The Dragon
A huge international hit, this first Chinese martial arts movie produced by a major Hollywood studio was released a month or so after the demise of charismatic star Bruce Lee and became, more so than any of his previous Hong Kong films, the one that made him a mainstream legend. Its success led to an unending series of Lee-less ripoffs like Fists of Bruce Lee, Exit the Dragon Enter the Tiger, The Legend of Bruce Lee, Goodbye Bruce Lee: His Last Game of Death, Enter the Panther, and our favorite, Bruce Lee Fights Back from the Grave.
About Larry Karaszewski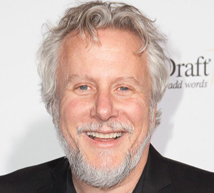 Larry Karaszewski with his writing/directing/producing partner Scott Alexander are best known for writing unusual true stories. They created the hit television miniseries "The People v O.J. Simpson: American Crime Story" for which they won the Golden Globe, the Emmy, the PGA and WGA Awards. They also won the Golden Globe and WGA Award for the film "The People vs Larry Flynt." Other movies include the Oscar winning "Ed Wood" (WGA nomination), "Big Eyes" (Independent Spirit nomination), "Auto Focus" and "Man on the Moon." The team has been inducted into the Final Draft Screenwriting Hall of Fame. Larry is an active Los Angeles cineaste hosting a long running film series for the American Cinematheque. He is also a Governor for writers branch of the Academy of Motion Pictures Arts and Sciences.