John Landis on
Death Race 2000
Released 1975
Distributor New World Pictures
About
Death Race 2000
The recent big-budget "re-imagining" of Paul Bartel's tacky but wacky original lost all the subversive wit and cartoonish outrageousness that made the property a drive-in cult classic in the first place. He's not in the trailer, but The Real Don Steele steals it as a crazed sportscaster.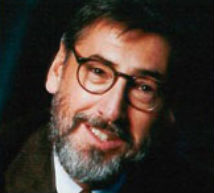 About John Landis
John Landis
 is the director of 
Animal House
, 
The Blues Brothers
,
An American Werewolf In London
, 
Trading Places
, 
Coming To America
,
Kentucky Fried Movie
, 
Spies Like Us
, 
Three Amigos!
, 
Into The Night
and 
Michael Jackson's Thriller,
and the recent
Burke and Hare
for Ealing Studios,  among many other films and television shows. His documentary 
Mr. Warmth: The Don Rickles Project
 premiered on HBO and won an Emmy for Best Music, Comedy or Variety Special.  He is also the subject of noted film critic Giulia D'Agnolo Vallan's recent book "John Landis" and his own book "Monsters in the Movies' was published to critical and popular acclaim in 2012.