Easy Rider terrifies twenty confused studio executives because they don't understand it. Hoping to keep their jobs, they rush to hire more longhairs to make movies 'the kids' will see. Ex- UCLA film student B.L. Norton parlayed his way into writing and directing on the streets of Los Angeles, with new stars Gene Hackman and Karen Black, and singer-songwriter of the year Kris Kristofferson in his first starring role as a musician forced to deal marijuana by a corrupt cop. A time travel trip back to the City of the Angels circa 1971, it's realistic and honest, and Kristofferson turns out to have terrific camera presence.

Cisco Pike
Region B Blu-ray
Powerhouse Indicator
1972 / Color / 1:85 widescreen / 95 min. / Street Date May 25, 2020 / available from Powerhouse Films UK / £ 15.99
Starring: Kris Kristofferson, Karen Black, Gene Hackman, Harry Dean Stanton, Viva, Joy Bang, Roscoe Lee Browne, Severn Darden, Antonio Fargas, Doug Sahm, Allan Arbus, Wavy Gravy, Lorna Thayer, Howard Hesseman.
Cinematography: Vilis Lapenieks
Film Editor: Robert C. Jones
Music: Kris Kristofferson
Produced by Gerald Ayres
Written and directed by B. L. Norton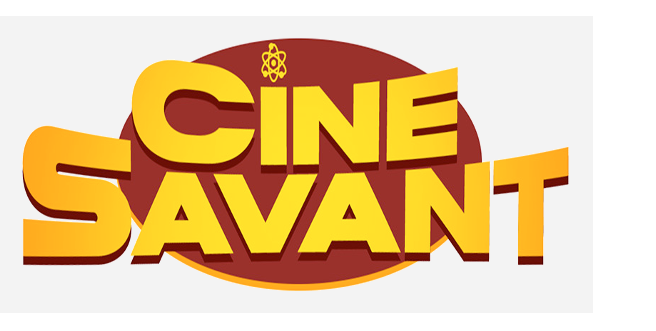 In his commentary, Bill Norton sums up what made 1969's Easy Rider so popular — basically a biker outlaw movie, it made a big deal about defending hippies and depicting them as victims. Could a pair of dropout drug dealers define what was wrong with America?  Co-commentator Elijah Drenner adds that he thought the film's violent finish made it popular in the South — where many audiences saw the shotgun finale on the roadway as a happy ending!

Compared to Dennis Hopper's industry-changing hit, 'B.L.' Norton's Cisco Pike took a one-way trip to obscurity. Even now it's considered a curio, despite being one of the best of the pictures green-lit specifically to court that elusive 'youth market' that nobody in 1970 could define. Today it plays like a minor classic, despite a dramatic arc that doesn't quite connect at the finish. Producer Gerald Ayres gambled with the casting of Kris Kristofferson in the starring role. Potential big box office backup came with Gene Hackman, fresh from The French Connection. Billed above Hackman was Karen Black, the veritable Queen of New Hollywood who had begun six years before in Coppola's You're a Big Boy Now. First-time performer Kristofferson is better than just good — he really seems to be living his role.
Cisco Pike is a location-heavy on-the-ground and in-the-car portrait of Venice, Hollywood and parts of East L.A. in 1971. Ex-rocker Cisco Pike (Kristofferson) turned to pushing weed when his music career fell apart. He spent a stretch in jail and is currently awaiting a court date for a new charge. His girlfriend Sue (Karen Black) encourages Cisco's return to singing but his tapes keep being rejected. Former partner Jesse Dupre (Harry Dean Stanton) is due back in town for a possible musical comeback. Cisco has been turning down calls from former 'friends' asking if he's still dealing. But LAPD officer Leo Holland (Gene Hackman), the narc that busted Cisco twice, has gone rogue. He's already committed one murder to take possession of at least thirty kilogram bricks of marijuana. Now he demands that Cisco sell it. Leo wants $10,000 dollars in less than three days, or he'll bust him again.

This sends the reluctant Cisco on a non-stop selling jag, hauling a number of red-wrapped keys around in his guitar case. His industry friends patronize him with empty talk about a comeback and becomes sharks as they try to talk down his price. Sue has been with Cisco from the beginning but begins to defect when she catches him lying about his activities. At a recording studio Cisco meets Merna (Viva), a spoiled rich (and pregnant) adventuress. She finds a flush customer and helps Cisco with the deal; she also takes Cisco to bed, along with her waitress-girlfriend Lynn (Joy Bang). Cisco's career hopes dim when Jesse shows up looking twenty years older. He's a strung-out heroin addict, and in no shape to revive their music partnership. The final complications arrive when Leo Holland checks in, sweating and anxious.. He may be psychotic as well as crooked, and he terrifies poor Sue.
This not a promising part for Karen Black, as Sue is just 'the woman left behind' while Cisco cruises the city selling his wares. Yet she commits to the role — Sue's sexy interplay with Cisco feels real. Black's agent must have been the best in town — after years of working in TV shows, her '70s filmography is stellar — from her small part in the Dennis Hopper picture she went straight to a Best Actress Nomination in Five Easy Pieces, and then took on daring roles in Portnoy's Complaint, The Outfit, The Great Gatsby, The Day of the Locust and Nashville.

Casting director Fred Roos is a real star of this show, which gives Viva and Joy Bang their best conventional film roles. All the pro support, mostly walk-ons, are excellent: Severn Darden, Antonio Fargas, Roscoe Lee Browne, musician Doug Sahm of the Sir Douglas Quintet. Harry Dean Stanton once again brightens a movie with an interesting characterization. His Jesse Dupre is crude and clueless, a fool with a good heart. Stanton overcomes the 'buddy with the addiction problem' cliché with simple sincerity. Non-actor Wavy Gravy is perfect as a not-too-bright sales connection that almost gets Cisco caught. The fumbled exchange and almost-major bust goes down on the streets South of Los Feliz, around L.A. City College.
A number of L.A. based movies around this time sought to capture the strange vibe of Venice. Director Norton describes it as 'The Slum Beside the Sea;' even Santa Monica was a sleepy bedroom community until the 1980s. We can see glimpses and samples of the Venice area's seedy vibe in earlier movies as scattered as Dementia, Touch of Evil, Crime and Punishment, U.S.A. and Night Tide. Jacques Demy had the locations but failed to come up with the atmosphere in The Model Shop; Norton says that Cisco Pike's producer Gerald Ayres was the one to push Columbia into importing the French director Demy. The wreckage of Pacific Ocean Park is right outside the front door of Cisco's down-market apartment, which will soon become some of the priciest real estate in the city.

Kris Kristofferson may have had little acting experience, but he's highly intelligent, comfortable in his skin and perfectly capable of playing scenes loose. He invests his own experience in the part, making Cisco seem real at all times. His partly-improvised work with Harry Dean Stanton and Viva lacks nothing. Only at the finale is Kristofferson's thesping a little light, when the shocked Cisco is trying to shake a disoriented stupor. The 'character closure' really isn't there, but Kristofferson still carries the show.
The drug-bust conflict between Cisco and the narc Leo Holland interferes with the atmosphere, imposing conventional threats, brandished guns etc., onto what otherwise feels fresh. Gene Hackman may have owed Columbia a picture — he had played in the studio's Mad Dog Coll, Lilith, Marooned and Doctor's Wives. Hackman is fine even when limited to three or four scenes. He works to make Leo Holland seem slightly deranged, as if driven mad by the stress of his job. In any case, the off-kilter Leo likely played as a major step down after Hackman's more exciting super-narc Popeye Doyle. Writer-director Norton says that yes, Robert Towne polished dialogue for Hackman's scenes.

I enjoyed Cisco Pike, after waiting almost fifty years to finally see it. Dick Dinman reports that it played to empty houses for a few days in Westwood and Hollywood Blvd, and then was rented out cheap as a double bill with Machine Gun McCain. Whenever we had a non-performing show at the Mann National in Westwood, the joke line was, "Well, it's not as bad as Cisco Pike." I'm frankly surprised to find out how great a show it is — Kris Kristofferson made some pretty good movies, but he conveys a fresh personality here that's buried in the dull sobriety of his work for some other directors.
---
Powerhouse Indicator's Region B Blu-ray of Cisco Pike presents a handsome encoding of a perfect element with excellent color. The soundtrack features four of Kristofferson's songs, over the titles and credits and during Cisco's busy 'sales montages.' The melancholy ballads are apparently not meant to represent Cisco's previous rock'n'roll career. Lynn and other youngsters say they loved Pike & Dupre in Junior High — while he was in jail, Cisco's audience of teenyboppers has grown up and moved on.

Powerhouse Indicator leans heavily on producer Elijah Drenner for the extras. Drenner talks busy director Bill L. Norton through a lively and informative commentary, and contributes his own research items and personal angle. A transplanted Angeleno (aren't we all), Drenner is excited about the film's authentic locations. He carries that interest into a good locations tour, pointing out some that I missed (reading street signs in Blu-ray HD is a personal fetish). I came to L.A. in 1970 but spent most of '70 and '71 in books at UCLA campus. I didn't see Venice until around 1973, when all that was left of Pacific Ocean Park was a line of pier pilings. Drenner identifies the beautiful Venice mural 'Venice in the Snow' seen in the movie as partly the work of my late friend Terry Schoonhoven, which makes Cisco Pike yet another touchstone film from my misspent fondly remembered college days.
We also hear about Bill Norton's former wife and collaborator Rosanna Norton, who did costumes and set decoration for Cisco Pike. Take a look at her impressive credits — career-wise Ms. Norton is up there with the late, much missed Polly Platt. 'New Hollywood Women' are presently in the spotlight, but where's the love for the talented women like those two?  Ms. Norton did costumes on great pictures by Brian de Palma, Gale & Zemeckis, Richard Rush, Abrahams & Zucker, Joe Dante and Paul Verhoeven.

Ode to Joy is a near-raw 43-minute discourse by the polished speaker Kier-La Janisse on the marginal but significant career of actress Joy Bang. Janisse communicates well, somehow finding time to breathe while delivering her concentrated talk point-blank to the camera, interrupted by only a few choice film clips. Ms. Bang is still alive, somewhere, leading an entirely new life. Many of us horror addicts know her from the remarkable Messiah of Evil, her final feature film.
We appreciate the English subtitles, but please, it's Keys of marijuana, not Ki's as in the subs. PI's fat insert book gathers together a good essay by Christina Newland, Stephen Farber's spirited critical defense of the picture, a Kris Kristofferson interview and a sampling of the film's mostly negative reviews.
CineSavant's other highly recommended "let's sell drugs!" mini-epic of the early seventies is 1972's much looser thriller Dealing: Or the Berkeley-to-Boston Forty-Brick Lost-Bag Blues. Joy Bang has a role in that film as well.
Reviewed by Glenn Erickson
---
Cisco Pike
Region B Blu-ray rates:
Movie: Very Good
Video: Excellent
Sound: Excellent
Supplements: Audio commentary with Bill L Norton and Elijah Drenner; Walking Contradictions – Cisco Pike Then and Now location comparison; Ode to Joy Kier-La Janisse discusses in detail the life and career of actor Joy Bang; image gallery, trailer, TV spot. 40 page insert booklet with an essay by Christina Newland, the original soundtrack LP liner notes, an archival interview with Kris Kristofferson, Stephen Farber's 1972 article on the movie, 1972 review excerpts.
Deaf and Hearing-impaired Friendly? YES; Subtitles: English (feature only)
Packaging: One Blu-ray in Keep case
Reviewed: May 18, 2020
(6273pike)

Visit CineSavant's Main Column Page
Glenn Erickson answers most reader mail: cinesavant@gmail.com
Text © Copyright 2020 Glenn Erickson