Released 1979
Distributor New World
About
The Brood
This one states the theme for much of Cronenberg's output in the eighties: what's bred in the bone will out in the flesh (and there's nothing we can do about it). Psychotherapist Oliver Reed enables his patients to physically mutate in response to their own repressed rage. Samantha Eggar is the unlucky mom who spawns the titular monsters: dwarf-like creatures who do the murderous bidding of mom's subconscious impulses (akin to Professor Morbius' Id Monster in Forbidden Planet). Apparently inspired by his then-recent divorce and child custody battle, Cronenberg reportedly considers this study of marital rage to be his Kramer vs. Kramer.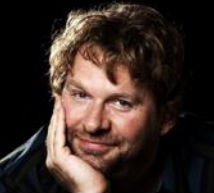 About Josh Olson
Josh Olson 
was the only student in his second grade class to see
The House That Dripped Blood
.  Many years later, he wrote and directed the no-budget horror film,
Infested
, a brutal assault on
The Big Chill
, with zombies. He went on to write the screenplay for 
A History of Violence
 and was nominated for the WGA, BAFTA and Academy Awards for Best Screenplay. He kept losing to Larry McMurtry, but that's okay.  He co-wrote the teleplay for the
Masters of Science Fiction
episode,
The Discarded,
with Harlan Ellison, and is currently writing a sophisticated thriller,
Tabloid
, for Mick Jagger.