From beneath the Southern Cross come a pair of genuine noirs that happen to have been made in Argentina, where film art flourished in a system almost totally divorced from the American awareness. The Beast Must Die is a hardboiled tale of tragedy and murder told in an upside-down way that would make Orson Welles applaud; its star was called the Vincent Price of Argentina. In the visually bizarre The Bitter Stems a generous crook makes plans to murder his cheating partner in fraud, only to fall into a whirlpool of guilt. Expert testimony from Guido Segal, Fernando Martín Peña and Daniel Viñoly introduce us to an exotic film world almost unknown in the U.S.. Hear Eddie Muller try out his Spanish language pronunciation skills!

Argentine Film Noir
The Beast Must Die + The Bitter Stems
Two Argentine films noir
restored by the
Film Noir Foundation
and the
UCLA Film & Television Archives
Blu-ray + DVD
Flicker Alley
1952-1956 / B&W / 1:37 Academy / Street Date November 19, 2021 / Available from Flicker Alley
39.95 each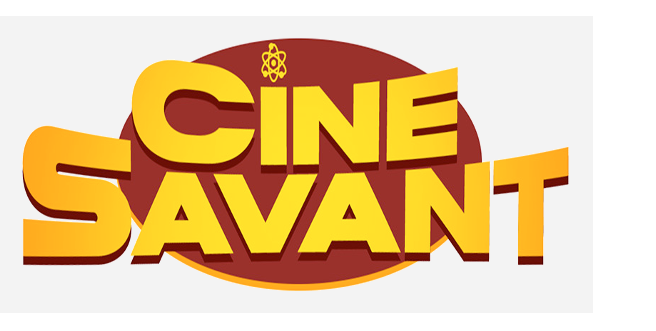 So what, pray tell, is Argentine Noir?  At the moment it's a handful of films rediscovered for film festivals by The Film Noir Foundation, with more discoveries promised on the way. Most of us have only seen the masterpieces of Buenos Aires Noir on Eddie Muller's TCM show Noir Alley, and much earlier at a Noir City festival. For me they'll always be associated with the Pandemic — La bestia debe morir was our last outing to a movie theater before the Covid curtain fell, on March 6, 2020. I believe that Muller's video intros for these pictures are TCM Covid-lockdown recordings, made from home. Someday we'll have to explain to grandchildren why everybody wore masks for two years… if we get to a point where we no longer have to wear masks.
Spanish-speaking Noir fans are obviously going to love these shows, but they're wholly accessible to everyone. Made in the 1950s, the performances feel more like our 1940s films. The filmmaking style is like classic Hollywood with a touch of European experimentalism. Eddie Muller says he couldn't believe his eyes when he first saw these previously 'unknown' pictures. He had to find a way to bring them back to full quality and accessibility. As Paul Atreides once said, 'the noir must flow.'
Flicker Alley has been the prime outlet for the major restorations of the Film Noir Foundation and the UCLA Film & Television Archives: Trapped, The Man Who Cheated Himself. The extras on these two features give us a valuable peek into a foreign film history mainly ignored in English-language literature. At one point in Fernando Martín Peña and Daniel Viñoly's fascinating conversation, one of them recalls a new title. Peña looks across the room, smiles and says, "Hey Eddie we found another one for you."
---

The Beast Must Die
La bestia debe morir
1952 / B&W / 1:37 Academy / 104 min. / Available from Flicker Alley / 39.95
Starring: Narciso Ibáñez Menta, Guillermo Battaglia, Milagros de la Vega, Nathán Pinzón, Laura Hidalgo, Beba Bidart, Ernesto Bianco, Gloria Ferrandiz, Humberto Balado, Josefa Goldar, Jesús Pampín, Amalia Bernabé.
Cinematography: Alberto Etchebehere
Art Direction, Set Design: Mario Vanarelli
Film Editor: José Serra
Original Music: Silvio Vernazza
Written by Román Viñoly Barreto, Narciso Ibáñez Menta from the novel by Nicholas Blake (Cecil Day-Lewis)
Produced by Narciso Ibáñez Menta, Laura Hidalgo
Directed by Román Viñoly Barreto
In terms of the arts, we're told to think of Buenos Aires and Montevideo as being European cities plunked down in the Southern continent. Uruguay had no film industry per se, and Argentina's busy studios attracted talent from Europe as well as other Latin American countries. Argentine film stars sometimes worked in the even bigger Mexican film industry. Either because of the language barrier or Hollywood's barriers against foreign product, Argentine film culture was thoroughly overlooked. When Claude Chabrol filmed a version of Nicholas Blake's novel in 1969, nobody knew it had been filmed seventeen years before.
The Beast Must Die is thoroughly Latin in language and attitudes, even though it is taken from an English book and some of the characters retain English names. The star-driven production gives us Narciso Ibáñez Menta as the erudite author Felix Lane, who among eight or nine other characters, including a movie star and her sexually victimized sister, are suspects in the murder of the boorish & abusive Jorge Rattery (Guillermo Battaglia), who croaks in the very first scene. Convoluted flashbacks explain why the author has claimed in his diary that he wanted to murder Rattery, through a backstory about the death of a beloved child. Thus The Beast Must Die is an unusually cold revenge tale, about a 'moral' killer who takes the law into his own hands.

The picture has a '40s Hollywood feel but with a European sensibility — a U.S. studio would never have permitted a thriller with such a dark character, whose deeds (and final exit) don't align with Production Code strictures. The women always look picture-perfect, statuesque. Actress and co-producer Laura Hidalgo exemplifies the cosmopolitan nature of Argentine film industry — an ambitious Romanian immigrant, she changed her name for theatrical work, and at one time was maried to Narciso Ibáñez Menta.
The Uruguayan- born Román Viñoly Barreto gives us vivid, theatrical characters that rush to explain themselves; group scenes are more exuberant than American pictures, making Menta's Felix Lane seem even more calm and collected. The suspects live amid prosperous seaside estates and drive large American convertibles; sailing and the ocean figure into the story as well. Some of the flashbacks take us deep into Noir Psych 101 territory, on large interior sets for night exteriors (see top picture ↑). The film has a detective character who doesn't detect much. Prime suspect status doesn't faze Felix Lane, who follows through on his personal pact of vengeance.
The extras cover the film, its star, and its director. Video items give us the story of its revival in full detail. The fine commentary is by Guido Segal, and an excellent Eddie Muller insert booklet essay introduces (some of us) to source author Cecil Day-Lewis, whose work also figures strongly in Orson Welles' early career. The 'cosmopolitan' style of Argentine filmmaking is communicated by the English-flavored The Beast Must Die and the very Germanic El Vampiro Negro, Barreto's adapted remake of Fritz Lang's "M". We saw that at an earlier Noir City festival, and it is not yet on disc.
---

The Bitter Stems
Los tallos amargos
1956 / B&W / 1:37 Academy / 92 min. / Available from Flicker Alley / 39.95
Starring: Carlos Cores, Julia Sandoval, Vassili Lambrinos, Gilda Lousek, Pablo Moret, Virginia Romay, Bernardo Perrone, Adolfo Linvel.
Cinematography: Ricardo Younis
Production Designer: Germán Gelpi, Mario Vanarelli
Film Editor: Gerardo Rinaldi, Antonio Ripoldi
Original Music: Astor Piazzolla
Written by Sergio Leonardo from a novel by Adolfo Jasca
Directed by Fernando Ayala
Even more radical, more 'noir than noir' is Fernando Ayala's The Bitter Stems, a tragic 'perfect murder' yarn in which we watch in fascination as unpleasant people do terrible things. Visually speaking it's even more extreme than The Beast Must Die: the flashbacks here represent the mental state of an unbalanced main character, affected by a terrible upbringing.
This time the story flavor is fully Argentine. The rat-race that puts pressure on the main characters to make money is fully compatible with cynical Hollywood movies, and the main character is a morally compromised journalist, a preferred character in the key Hollywood noirs The Underworld Story and Ace in the Hole.
Fed up with newspaper work, reporter Alfredo Gaspar (Carlos Cores) teams with his bartender friend, Hungarian immigrant Liudas (Vassili Lambrinos) to open a fake journalism correspondence school. They take money from aspiring journalists with empty promises of future careers. As if to compensate for his thievery, Alfredo gives Liudas the bulk of the profits, as Liudas wants badly to bring his wife and son to freedom from Hungary. Alfredo's mental disturbance becomes more acute when we learn about his terrible childhood under a militant father, a soldier in WW1. When Alfredo begins to suspect that Liudas is cheating him, that there are no relatives to rescue, he plans a diabolical murder. That decision initiates a series of terrible, ironic tragedies.

Alfredo's goal is to keep his criminal life a secret from respectable friends and unquestioning family members. A good Latin husband will keep a wife separate from his business affairs, yet will foolishly tell everything to women he shouldn't trust. The only weakness in this convoluted tale are the symbolic plants of the title, which represent the bad influence of one's upbringing — will the next generation be poisoned by Alfredo's crimes, the way he was poisoned by his father?  Otherwise the noir wrappings are choice: Alfredo doesn't seem himself as a mad, immoral killer, just fortune's fool. 'Everybody has their reasons' doesn't wash as an excuse for a capital crime. The crime and punishment equation in this show has a setup that many inadvertent murderers might recognize, and a finish that's perhaps a bit too confected for Aesop's Fables symmetry.
Unlike The Beast Must Die, this picture has no hero to root for. Alfredo Gaspar forfeits his claim to our sympathy early on, and we only feel for him as he squirms under the (ironic) weight of his misdeeds. Alfredo's murder scheme may be perfect, but the reasons he wants to kill are irredeemably flawed. Interestingly, both movies center on the question of whether murder can be justified.

Again, these art-oriented Argentine directors were really into non-linear storytelling, in this case to dramatize Alfredo's malformed psychology. Sound stage sets are frequent yet we also get a good look at the Buenos Aires subway, a reminder of how we Americans have ignored South America, and treated its arts as a exotic imports to be treated as fads. These discs are a reminder that we also know nothing about Argentina's rich film history.
The audio commentary for The Bitter Stems is by our Imogen Sara Smith, and is just as informative and thoughtful as her excellent tracks on Hollywood noirs. Steven C. Smith hosts a video piece on the prolific film composer Astor Piazzolla, who is better known as a major figure in the evolution of tango music. Anybody have any suggestions for a good introductory album to hear Piazzola's Nuevo Tango style?
*María Elena de las Carreras' liner essay for the illustrated pamphlet sets up the show quite nicely, and Fernando Martín Peña's one-man discussion featurette examines the film's interpersonal connections and director Fernando Ayala's cinematic achievements. Besides giving us handsome photos of writers and directors that might remain obscure names, the insert pamphlet teases other noir or noir-adjacent Argentine features that The Film Noir Foundation has 'restored or preserved' — Apenas un delicuente ('Barely a criminal'), No abras nunca esa puerta ('Never open that door') and Si mueras antes de despertar ('If you die before you wake').
---

Flicker Alley's Separate Blu-rays + DVDs of The Beast Must Die and The Bitter Stems are handsome special editions produced by Jeffrey Masino, Eddie Muller and Alan K. Rode. The insert booklets and the disc covers display excellent publishing design. The covers reverse to show original Argentine poster art.
Both transfers are excellent, even though one of the films is said to have been found in iffy shape from poor storage. Whatever they've done, the resulting videos have no appreciable flaws, with strong B&W images and equally vivid audio. It's a far cry from the tatters se sometimes see of films starring Carlos Gardel or Eva Perón. The state of Argentine film archives must be a web of messy regulations and non-funding. Much of their movie heritage is held in private hands, and sometimes off the record. The lack of an organized government film policy may explain why the the partial restoration of Fritz Lang's Metropolis had to wait until 2008, when all that remained of the full-length Buenos Aires release was a 16mm dupe copy. Fernando Martín Peña was a central player in that wonderful restoration, which in my book makes him a film cultural hero, no question.
Reviewed by Glenn Erickson
---
The Beast Must Die & The Bitter Stems
Separate Blu-ray rates:
Movies: Excellent
Video: Excellent
Sound: Excellent
Supplements:
The Beast Must Die
Introduction by Eddie Muller
Conversation–discussion between Argentine film archivist and historian Fernando Martín Peña and Daniel Viñoly, son of visionary director Román Viñoly Barreto
Profile of Actor Narciso Ibáñez Menta by Fernando Martín Peña
Audio Commentary by author and film historian Guido Segal
Illustrated Booklet with photographs, posters, lobby cards, and advertisements, and an essay by Eddie Muller.
The Bitter Stems
Introduction by Eddie Muller.
Discussion by Fernando Martín Peña.
Profile of composer Astor Piazzolla by Steven C. Smith.
Audio commentary by Imogen Sara Smith.
Illustrated Booklet with photos, posters, etc., with an essay by María Elena de las Carreras.
Deaf and Hearing-impaired Friendly? YES; Subtitles: English (feature and Spanish language extras only); Spanish (both features)
Packaging: Each title one Blu-ray in Keep case with booklet
Reviewed: November 14, 2021
(6608argnoir)

Visit CineSavant's Main Column Page
Glenn Erickson answers most reader mail: cinesavant@gmail.com

Text © Copyright 2021 Glenn Erickson