Barbara Steele has one of her better performance showcases in Camillo Mastrocinque's classy ghost story with a somewhat dispiriting twist. Steele's fan-collectors won't need extra encouragement, as she's in most every scene and gets to play a variety of moods from delicate to seductive to outright poisonous. Quality performances flatter a flawed screenplay, and the fine direction and attentive cinematography clearly inspired Steele to give it everything she had. Severin's quality HD transfer is everything we'd want, with dual language tracks and good extras including a Kat Ellinger commentary and a second track featuring stellar input from Ms. Steele herself.

An Angel for Satan
Blu-ray
Severin Films
1966 / B&W / 1:85 widescreen / 96 min. / Street Date October 26, 2021 / 34.95
Starring: Barbara Steele, Anthony Steffen, Claudio Gora, Mario Brega, Marina Berti, Ursula Davis, Vassili Karis, Aldo Berti, Betty Delon, Antonio Corevi, Antonio Acqua, Livia Rossetti, Halina Zalewska, Giovanna Lenzi.
Cinematography: Giuseppe Aquari
Art Director: Alberto Boccianti
Film Editor: Gisa Radicchi Levi
Original Music: Francesco De Masi
Written by Giuseppe Mangione, Camillo Mastrocinque story by Luigi Emmanuele from a novel by Antonio Fogazzo
Produced by Lilian Biancini
Directed by Camillo Mastrocinque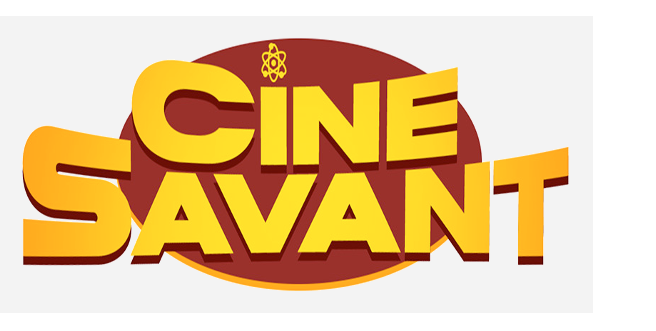 Barbara Steele admits to not being a committed star of horror films in the 1960s, not necessarily because she disliked them but because she didn't approach her career with a calculated strategy or even an exact goal: she seems to have been an adventuress attracted by talented people and flattered when great filmmakers asked for her. Only an artist with the instincts of Louise Brooks would ditch a Hollywood studio as did Steele, ensuring that her artistic future lay elsewhere.
Steele definitely dominated the decade's Euro-horror, charming stuffy film critics and reaching legendary status. Fellini may have been looking for an excessive 'type' but Steele's arresting presence transcends her dizzying bits in Otto e mezzo. Chroniclers of screen horror fantasized about her exoticism, and she was practically canonized within the pages of the French magazine Midi-minuit Fantastique. What was she really like?  She was so often dubbed in movies that when David Del Valle finally met her, her real voice was a complete surprise.

Looking at a list of Barbara Steele's eight or nine key Eurohorror titles, I've found that only a handful are fully satisfying movies. The few that have been nicely restored for Blu-ray (Amanti d'oltretomba) are good opportunities to Barbara-watch, even if the story and direction aren't up to snuff. What I've seen of Antonio Margheriti's Danza Macabra doesn't hang together as it should, despite her stunning presence. There's of course nothing to complain about with The Pit and the Pendulum, Black Sunday and The Horrible Dr. Hichcock, outright masterpieces. The Mario Bava movie can be studied in multiple cuts, whereas the only acceptable disc of the Riccardo Freda gem is an Italian DVD with no English subtitles … a transfer that elevates it to the top of the stack of swooning Euro-horror delirium.
An Angel for Satan is one of Barbara's better sojourns into horror, especially when seen here in Severin's fine restoration. 1966 is late for the first wave of Gothic Euro-horror; by this time she'd been in almost as many non-horror films, notably Volker Schlöndorff's Young Törless. Yet she committed to eccentric detours like Michael Reeves' amusing The She-Beast and allowed herself be painted bright green for The Crimson Cult. An Angel for Satan is a quality production given careful, tasteful direction by the elderly Camillo Mastrocinque. It's a ghost story (initially at least) about a haunted statue that possesses a young heiress, leading to catastrophic murders and misery in a small lakeside hamlet.

It is the late 1800s at the Montebruno Villa in Northern Italy. A statue recently recovered from the lake has aroused the superstitions of the local villagers, who consider it an evil omen. Count Montebruno (Claudio Gora of Danger: Diabolik) hires art expert Roberto Merigi (Anthony Steffen of The Night Evelyn Came Out of the Grave) to restore the female figure. The housekeeper Illa (Marina Berti of Quo Vadis and Madame Sans-Gêne ↓ ) is nervous because the direct heir to the estate, Harriet Montebruno (Barbara Steele) is coming home from school abroad; Illa and the Count have become lovers.
As soon as Harriet makes contact with the recovered statue — which looks just like her — her behavior becomes alarmingly troublesome. Roberto is initially interested in Harriet, but she begins to exhibit signs of a split personality. Believing she's Belinda, the ancestor associated with the statue a hundred years before, Harriet changes personality and becomes a malign female predator. Harriet / Belinda seduces the gardener Vittorio (Aldo Berti) and encourages the local strongman Carlo (Mario Brega) to murder his family. Knowing that her maid Rita (Ursula Davis of Mastrocinque's Terror in the Crypt) is in love with the local schoolteacher (Vassili Karis), 'Belinda' sets out to seduce him as well, with full malicious intent. Only Roberto sees that something is amiss in Harriet's inconsistent behavior, and sets out to solve the mystery.

An Angel for Satan has a moody B&W look that hasn't much in common with Gothic conventions. There is no midnight wandering down corridors with candelabra in hand; she instead prowls in broad daylight like a wicked woman in a soap opera. The picture could have been remade starring Joan Collins. The focus is on the terrible things Lady Montebruno does to the men within her scope of influence. There's not much of a mystery, as a simple process of elimination makes it easy to figure out who is behind the central conspiracy. The problem comes with the resolution, where the supernatural is eclipsed by a fairly preposterous conspiracy. But character logic is not a prerequisite for effectiveness in Euro-horror.
Director Mastrocinque enlarges Barbara Steele's album of sixties' performances. Mario Bava began the dual personality game with a striking virgin vs. witch contrast. Riccardo Freda cast Steele as a Victorian innocent in one film and a pitiless murderess in another (Lo spettro). Director Mario Caiano's aim in his Amanti d'oltretomba seems to be to find new excuses to compose Ms. Steele in provocative bondage poses. In this film Mastrocinque has the 'good' Harriet overdo her eye makeup to become the sensual Belinda, a vixen bent on making men destroy themselves. Even if poor Harriet is an innocent programmed to inflict sexual havoc, the story implies that inside every female is an evil, demonic seductress itching to get out. As is true in a great deal of Eurohorror, the sexual politics of An Angel for Satan are distinctly retrograde.

As pointed out in Severin's extras, Mastrocinque's elegant direction flatters the villa used for a location, and frames establishing scenes with handsome compositions. He also heightens the erotic quotient without resorting to the crude nude inserts sometimes employed by Antonio Margheriti. Harriet lounges in revealing nightgowns and bares her back and shoulders in various scenes, probably because Steele was emboldened by the quality of Giuseppe Aquari's cinematography. Not only does An Angel for Satan give Barbara Steele some of her most attractive B&W close-ups, the script doesn't require her to climb into real stone tombs in damp, cold castles!
The relaxed atmosphere and accomplished co-stars may have encouraged Ms. Steele to give a more rounded performance (outside of the absurd twist explanation for Harriet's crimes). Although stuck with some clumsy expository passages Claudio Gora and Marina Berti do fine work — we're told that they were a married couple in real life. Anthony Steffen is an acceptable lead, even if Barbara Steele complains that he was a stiff incapable of generating any heat with her on screen.
Ursula Davis and Vassili Karis are an equally handsome and sympathetic couple betrayed by Harriet's terrible influence. ↑  Mario Brega takes time out from his Sergio Leone westerns to play the village brute that becomes another of Harriet/Belinda's perverse playthings. Her crimes are a little depressing, as we aren't entirely convinced that the young couple or the strongman could be motivated to such self-destruction without some kind of supernatural influence. The most fetishistic scene has Belinda whip the uncomprehending Vittorio for daring to look at her body — which she has bared for the express purpose of tempting him. Seeing Harriet/Belinda's obvious relish while tormenting men, the hypnotism explanation seems less and less believable.
In other words, this horror item is mainly for eager Barbara Steele-watchers, and on that score is more than fulfilling. As a Gothic horror-mystery, its works well right up to the unsatisfactory twist ending.
You'll note that I'm inconsistent in using original foreign-language titles for some Steele movies, and more familiar U.S. titles for others. This is only because the awful retitlings of so many of her pictures (sometimes five and six times over) still confuse me… Nighmare Castle and Castle of Blood … who can keep them straight?
---

Severin Films' Blu-ray of An Angel for Satan is a handsome 2K scan taken from the original negative. Severin has also located a long-lost English language track. The experts on the commentary confirm that the show never received a U.S. release. Even in 1966 horror films distributed here needed to be screenable to all ages. Although there's no outright nudity to censor, cutting out the sexual situations would render the story incomprehensible. It's an adult horror item.
The steady, consistent B&W transfer reproduces the films misty grays in this always-overcast lake area. Giuseppe Aquari clearly took his time when photographing Ms. Steele and Ursula Davis — we can guess that Barbara's harsh words for some of her horror films are directly related to rushed shooting conditions and indifferent camera direction. The actress-models I've met have seemed most secure when convinced that their image was being flattered and protected; it's unfair to call them insecure when they rebel against shoddy production circumstances.
Severin lays on the extras with discretion, not just to keep pace with Arrow and Indicator. Kat Ellinger delivers an analytical commentary, debating the film's balance between conspiracy thriller and supernatural demonics via a lamia associated with a cursed statue. It's a warm, engaged track; Ms. Ellinger finds a lot to admire in the movie.
Actor Vassili Karis contributes a friendly interview, expanding on his career and the film but volunteering almost no memories of working with Barbara Steele. A very unusual item is a 1967 short subject filmed in Paris, in which Barbara recites words from Masoch's Venus and Furs and then poses in a modeling setting, for a dream sequence supposedly bringing her cruel daydreams to life. Like so much of her work it's under-realized, as if the filmmaker had to throw the show together overnight. Barbara comments on a second audio track, critiquing the short subject and second-guessing some of her career choices ("Why didn't I stay in Paris where I had artistic opportunities?"). Believe us, Ms. Steele, your career choices hit much more often than they missed. A trailer and a slightly extended (audio only) trailer show how the film was marketed in Italy.
The main attraction is a new full feature commentary with the very interesting Barbara Steele. Severin topper David Gregory contacted her for the commentary and partly moderates the track; also contributing is Steele's friend David Del Valle. The double hosting is a good idea, for Del Valle has the personal connection and Gregory asks nicely pointed questions. Del Valle's extensive knowledge of Steele's career helps a great deal; he stumbles only when he offers unnecessary generalized talk about horror history. The chemistry is good because Steele's candid answers give us a better picture of a very happy young actress-celebrity having the time of her life in Italy. Del Valle defends Tim Lucas when Steele complains about a Mario Bava quote that displeased her; when Del Valle wants to talk about the sex content of Steele's films, she entertains him by explaining that she once held a party for Noël Coward, inviting 'every beautiful young man she could find.'
David Gregory helps keep the commentary on topic. When asked the right questions Steele recalls fine details about individual movies and actors. These include welcome mini-descriptions of the personalities of her directors, from Riccardo Freda to Federico Fellini. She capriciously praises, then slams the work of Anthony Steffen, which is pretty amusing. When asked why her Italian credits end in 1966, her answer is much less movie star-ish: 'I married James Poe.' Ms. Steele is no longer as averse to talking about her career as she once was. Although the questions and prompts aren't always constructive, this is the best horror-related commentary I've heard in quite a while.
Reviewed by Glenn Erickson
---
An Angel for Satan
Blu-ray rates:
Movie: Good (Excellent for Barbara Steele Fans
Video: Excellent
Sound: Excellent
Supplements: Audio commentary with Barbara Steele, David Del Valle and David Gregory; Audio commentary With Kat Ellinger; Barbara & Her Furs (1967) short film By Pierre Andro Based On Venus In Furs, starring Barbara Steele with optional partial commentary By Steele; The Devil Statue, interview with actor Vassili Karis, Trailer, Extended Trailer.
Deaf and Hearing-impaired Friendly? YES; Subtitles: English (feature only)
Packaging: One Blu-ray in Keep case
Reviewed: November 2, 2021
(6599ange)

Visit CineSavant's Main Column Page
Glenn Erickson answers most reader mail: cinesavant@gmail.com

Text © Copyright 2021 Glenn Erickson