Released 2001
Distributor Warner Bros.
About
The Dish
Australia's top grossing film of 2000 was this Rob Sitch-directed, Bill Forsyth-influenced semi-fictionalized dramedy based on NASA's use of a radio telescope in New South Wales to beam images from the 1969 Apollo 11 moon landing around the world. Much of the electronic prop equipment on hand was actually used during the landing but was too heavy to ship back to the US and ended up in the movie.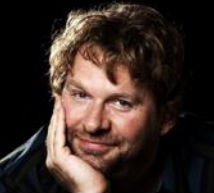 About Josh Olson
Josh Olson 
was the only student in his second grade class to see
The House That Dripped Blood
.  Many years later, he wrote and directed the no-budget horror film,
Infested
, a brutal assault on
The Big Chill
, with zombies. He went on to write the screenplay for 
A History of Violence
 and was nominated for the WGA, BAFTA and Academy Awards for Best Screenplay. He kept losing to Larry McMurtry, but that's okay.  He co-wrote the teleplay for the
Masters of Science Fiction
episode,
The Discarded,
with Harlan Ellison, and is currently writing a sophisticated thriller,
Tabloid
, for Mick Jagger.