Director Sergio Sollima sets the template for twenty years of violent action cinema for Rough Tough Charles Bronson. Precise stunt scenes and clever direction are at the service of a script that can't produce a convincing line of dialogue. It's a mishmosh of sex, bullets and car chases. Bronson is betrayed by his love for Jill Ireland, and Telly Savalas is shoehorned in as a (surprise!) nasty gangster. Much of it does play like gangbusters — the opening and closing especially — and the dynamic title instrumental is one of maestro Ennio Morricone's best.

Violent City
Blu-ray
KL Studio Classics
1970 / Color / 2:35 widescreen / 109 + 96 min. / Città violenta, The Family, Final Shot / Street Date May 17, 2022 / available through Kino Lorber / 29.95
Starring: Charles Bronson, Jill Ireland, Michel Constantin, Telly Savalas, Umberto Orsini.
Cinematography: Aldo Tonti
Production Design: Francesco Bronzi
Art Director: Franco Fumigalli
Film Editor: Nino Baragli
Stunts: Rémy Julienne, Goffredo Unger
Original Music: Ennio Morricone
Written by Massimo De Rita, Arduino Maiuri, Sauro Scavolini, Sergio Sollima and Lina Wertmüller
Produced by Arrigo Colombo, Giorgio Papi
Directed by Sergio Sollima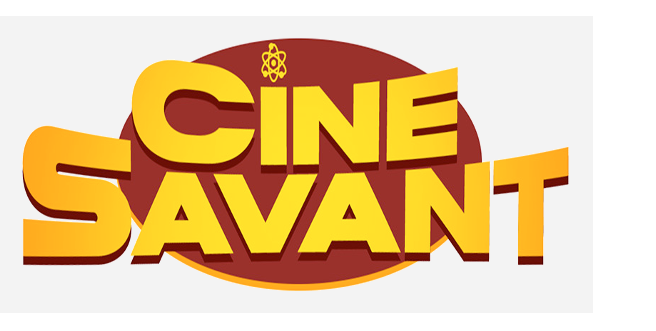 Rome became a power center for film production in the late 1950s and arguably remained the film capitol of Europe for the entire next decade. The U.S. praised Euro art pictures and eagerly lapped up pop cinema that 'translated' to American tastes: lavish costume epics, some horror movies, and a great many Italo westerns. Every European producer knew that 'going international' was the way to riches. They hired freelance Hollywood stars and filmed on foreign locations. Hybrid thrillers like They Came to Rob Las Vegas and Giuliano Montaldo's Machine Gun McCain cleverly mixed footage from San Francisco and Las Vegas with interiors at Cinecittà.
The producing team of Arrigo Colombo and Giorgio Papi could do no wrong after striking gold with the spaghetti western A Fistful of Dollars. They backed a pair of crime sagas assembled with the 'international' formula. Director Montaldo filmed their Grand Slam partly in Brazil, mixing Hollywood's Janet Leigh and Edward G. Robinson with number of European actors. The second thriller, at first called 'Final Shot' gathered some of the hottest talent in Rome. Sergio Sollima was fresh from the hit westerns The Big Gundown, Face to Face and Run Man Run. Colombo and Papi nabbed the services of Charles Bronson, the American character actor suddenly transformed into a major European star. Bronson was keen to hire out as a package deal with his wife, English actress Jill Ireland. She would star alongside her husband seventeen times.

Director Sollima enlisted Lina Wertmüller to improve a script he thought dull, and together they added a number of character flashbacks. The show ended up with the generic title Violent City and saw release most everywhere in 1970 — we're not sure about the U.S.. That was just before Charles Bronson became a big draw in America. Three years later Bronson pix were in greater demand, so a shorter version of Violent City was released under the title The Family, a title presumably chosen to suggest The Godfather. We think the most appropriate title would have been the unused 'The Final Shot.'
Violent City appeared on a not-bad Anchor Bay DVD almost exactly 20 years ago; this remastered two Blu-ray set presents the show in original Italian and English versions plus the shorter The Family.
Charles Bronson fans will love the show, even if it's not particularly sophisticated. Good location work and complicated action rub up against weak dramatic confrontations. Bronson does his best not to express a wide range of emotion. He plays a super-cool hit man who just (sob!) wants to stay out of trouble so he can enjoy his blood money with his girlfriend. But darn it, those organized crime villains just won't let a good ruthless assassin live in peace.
The U.S. Virgin Islands are paradise for lovers Jeff Heston and Vanessa Shelton (Charles Bronson & Jill Ireland) until mob killers attack them on the narrow island roads. They appear to prevail through a wild, destructive car chase, only for Jeff to become the patsy in a wicked double-cross. A number of assailants are left dead — but not racecar driver Coogan. He wounds Jeff and escapes — with Vanessa, who was part of the ambush.
Jeff has time to think about revenge while recuperating in prison. Once he's free, Jeff tracks down and kills Coogan in the middle of a road race, only to find once again that he's been set up. Evidence of the killing is in the hands of the crime boss Al Weber (Telly Savalas), who entreats Jeff to join his New Orleans-based crime syndicate, The Family. Worse, Vanessa is now married to Weber. She claims that she's still Jeff's girl, that she was forced to betray him. Jeff finds his attraction to Vanessa overrides everything. His main hope for retribution is through an inside man in Weber's organization, the mob attorney Steve (Umberto Orsini). While staying clear of Weber's grasp, Jeff needs to finally determine where Vanessa's loyalties really lie. Is she perhaps with Weber against her will?

The first ten minutes of Violent City are unbeatable. Ennio Morricone's title tune begins with a snarl and launches into an upbeat rhythm that promises action and intrigue; it's almost too good for the movie. Then we're given an unusually detailed car chase through narrow island streets, with Bronson smashing up a late model Mustang GT. The chase was engineered by none other than specialist Rémy Julienne. The expert's car stunts were often so risky, we sometimes called him, 'Jean-Claude Damfoule.' The realistic chase squeezes the big American cars through chokingly tight streets. The Mustang climbs a long, narrow flight of concrete stairs.
The film's first dialogue comes at the end of the chase, almost ten minutes in. Action has sustained our interest 100%, a magic spell broken when the actors start talking.
Talk is the show's undoing. Almost immediately, the story becomes a muddle. Flashbacks showing how Jeff Heston met Vanessa interrupt an extended scene in prison. Most of the dialogue originally appears to be in English but almost none of it seems natural. That old smoothie Telly Savalas puts some style into his lines, but his bad-apple crime boss Weber isn't that interesting. Every other character we meet is obviously just waiting for the moment to betray somebody.
The fact is that without a strong script, Charles Bronson is difficult to play against. His Jeff has a bare minimum of lines, and hardly reacts to or engages with other characters. Not helping are frequent speeches about the nature of business and crime, or worse, speeches where an actor 'explains who they are,' as if reading from the author's character description. The beautiful Jill Ireland can't do much with the Vanessa character, who must somehow keep Jeff on the romantic hook despite her repeated betrayals. Almost none of Ireland's dialogue sounds acceptable. Every time Vanessa opens her mouth, we want to shout 'Cut! — Let's try that again please!'
That means that the show must stay afloat through action: chases, fights, Jeff's violent lovemaking with Vanessa and his assignments as a hit man. These sniper-killing scenes at times make the movie resemble John Boorman's Point Blank. Jeff Heston shoots people in windows, and he kills a rich man right on his yacht. Jeff treks out to a green hill to nail a driver during a car race, long-distance through a telephoto sight. That's good shootin', nailing the tire of an auto zooming at 150 mph.
Bronson was at this time 49 years old, yet continuing to play demanding action parts. In the chase scenes he really scrambles through those New Orleans alleys, unlike later 'action' shows where he avoids exerting himself. Around the time of 1974's Death Wish, Bronson began to put limits on his running, climbing and jumping workouts, letting a wry smile and squinting eyes do the heavy lifting.
Director Sollima keeps things moving at a fast clip, even if various episodes seem filmed in different styles. All the exteriors are breezy and expensive-looking. Sollima explains in his video interview that the sniper set piece at the finale is a clever combination of three locations — some rooftops in one city, a skyscraper with an elevator in another, and the actual elevator interior on a process stage back in Rome. Many of the interiors filmed in Rome suffer from god-awful art direction. Al Weber's offices are over-designed and ugly; Vanessa's various boudoirs induce headaches, even when she's lolling about undressed. This seems all wrong — many Italian films around this time look much more attractive than Hollywood work.
The solid married couple Bronson and Ireland made the most of his box office bankability, even if he simply went for the money from here forward. After twenty unsatisfying years of fighting for good parts he likely wanted to 'coast and cash in.' Bronson had a reputation as a loner and a social grouch. Although his fellow Magnificent 7 actors often covered for him, he always seemed to be angry, resenting others' success. He reportedly had few close friends but was devoted to his spouse and his family.

Ireland was always the weak link in their duo outings, although she did her best; actress Lee Remick surely didn't have it easy playing opposite Chuck either, in Don Siegel's efficient Telefon. The solitary Bronson/Ireland show that seemed to be trying something different was 1975's From Noon 'til Three, a satirical/sentimental Western that might have become a masterpiece. Frank Gilroy wrote an excellent script but his direction is weak, as was the production overall. Ireland and Bronson are charming in that movie — we can tell in every scene that the story excited them. Elmer Bernstein and Alan & Marilyn Bergman's touching song seems dedicated to their love.
Violent City helped establish the cynical formula that brought Bronson his big star successes — Jeff is cool and unflappable, showing the same frowning mask whether contemplating Vanessa's body or drawing a bead on his next victim. The middle part of the story plays like standard organized crime fare, but the final action scene is a winner. It's all the more powerful for being played without music. In his interview Sergio Sollima says that Ennio Morricone snoozed through his screening of the Violent City rough cut, but then knew exactly where he wanted to place music. It ended up mostly in transitions. The growling, prowling main theme expresses an intensity the movie itself never approaches.
I mentioned Boorman's Point Blank up above, but Violent City also bears a structural resemblance to, of all things, the 1947 noir classic Out of the Past. The flashback structure (imposed by Lina Wertmüller?) contributes to the similarity. Like Jeff Markham in Jacques Tourneur's masterpiece, Bronson's Jeff Huston falls in love with a treacherous woman, not realizing how deeply she'll entangle him in the affairs of a high-rolling gangster. Despite proof of her perfidy he keeps coming back for more sex and abuse. The abuse factor goes both ways, as most of Bronson's sex scenes with Ireland begin or end with Jeff threatening to kill her or physically beating her up. But Vanessa squeaks by, passively allowing Jeff to take the fall time and again. Jeff eventually gets his vengeance, but at the cost of his own will to live.
———
[  A Bronson sidebar: When I worked on a Westwood parking lot in 1971, the actor came through one hot Sunday to take his little boys for ice cream. My "hello Mr. Bronson" was met with a stare that could peel paint. He passed without saying a word or altering a face muscle. My big surprise, which happened a lot, is that he was slightly shorter than me, and I'm only 5'9″. He was compact but obviously all muscle. A single Bronson punch would have made me one dead kid.  ]
---

The KL Studio Classics Blu-ray of Violent City is a two-disc set with three encodings of the film, the Italian Cittá violenta (108:48), the English-language Violent City (108:23) and the later shorter cut The Family (96:04). Are the Violent City cuts so different that one encoding with two tracks wouldn't synch up?   Couldn't say. The transfers are handsome even when the colors in the interiors make us anxious to be back on the street again, in natural lighting.
The show was filmed in small-format Techniscope, which never becomes a drawback — cameraman Aldo Tonti's work is always as good as the art direction lets it be. The Family was scanned from a surviving print. It isn't as clean as the other two versions, and its mini-dings and dirt spots are accompanied by occasional splice tape marks.
The new extra is a commentary by author Paul Talbot. I reviewed his book Bronson's Loose Again! On the Set with Charles Bronson a few years back. That book doesn't cover the actor's earlier films, but Talbot has a lot to say about the way this show was put together. He identifies most of the actors — and acknowledges that nobody seems able to remember who played the character 'Coogan.'  We're reminded that Formula One driver Stirling Moss is present in the big racing scene. Talbot says that the really big, strange spider that menaces Jeff Huston in his prison cell was concocted by none other than Carlo Rambaldi. The spider is an impressive mechanical item. Its legs perform a pretty nifty walk cycle pattern, even if it's not quite anatomically sound.
The interview with director Sergio Sollima comes from the old Anchor Bay-Blue Underground DVD. Sollima seems personable and less prone to grab credit than some other Italo directors we've heard. He praises Bronson's performance but dodges giving a straight opinion of the actor's personality.
Kino's smart presentation gives us a menu with clear choices. The company releases a huge quantity of product and maintains a high level of quality. My parting, ungrateful quibble is the use of the main Morricone theme under the menu — it robs the viewer of hearing it for the first time under the main titles. We first wrote about this 'menu music spoiler syndrome' in a 2008 'DVD Savant' gripe list dishing what we liked and disliked in disc presentations. I still think we're right — putting the main Bernard Herrmann theme for North by Northwest under the menu screws up the initial impact of Hitchcock's title sequence. Choose some secondary cue from the film score, why don'cha?
Reviewed by Glenn Erickson
---
Violent City
Blu-ray rates:
Movie: Good +/-
Video: Excellent The Family Good -minus
Sound: Very Good
Supplements (from Kino Lorber):
DISC 1:
2K Restoration of Violent City (In English & Italian with Optional English Subtitles)
New audio commentary with Charles Bronson biographer Paul Talbot
Shooting Violent City, an interview with Sergio Sollima
Theatrical Trailer for Violent City and trailer and TV spot for The Family
DISC 2:
4K Restoration of Cittá violenta (In Italian with Optional English Subtitles)
HD Master of i>The Family — 2K Scan of a 35mm Print (In English with Optional English Subtitles)
Charles Bronson Theatrical Trailers.
Deaf and Hearing-impaired Friendly? YES; Subtitles: English (feature only)
Packaging: One Blu-ray in Keep case
Reviewed: July 3, 2022
(6758viol)

Visit CineSavant's Main Column Page
Glenn Erickson answers most reader mail: cinesavant@gmail.com

Text © Copyright 2022 Glenn Erickson