A Fistful of Dollars + For a Few Dollars More 4K
The good news is that Kino's new 4K encodings of Sergio Leone's first two Italo 'Dollars' oaters look terrific, with Fistful showing a lot of improvement: the basic restorations are from prime Italian film elements. And the packages are collector / home theater enthusiast friendly — standard Blu-ray encodings are part of the deal. As the films are still licensed from MGM, they include the extras from 2007 of which we're very proud. The end results may be the first Leone disc release that makes this viewer 'The Man with No Complaints.'  Don't forget, they're separate purchases.

A Fistful of Dollars + For a Few Dollars More
4K Ultra HD + Blu-ray
KL Studio Classics
1964-1965 / Color / 2:35 widescreen / Street Date May 31, 2022 / Separate Purchases / Available through Kino Lorber Fistful and A Few More /
Starring: Clint Eastwood, Gian-Maria Volontè, Lee Van Cleef
Original Music: Ennio Morricone
Directed by Sergio Leone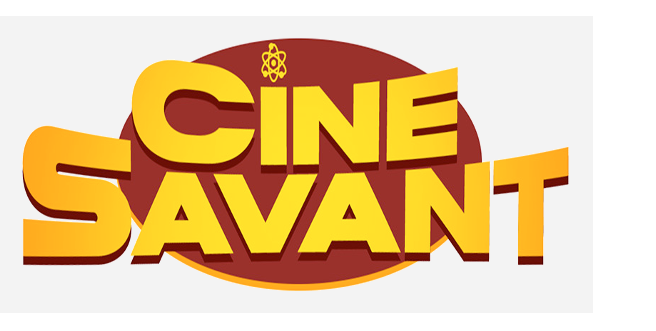 Yes, there's something special about these movies — whenever Sergio Leone's The Good, The Bad and The Ugly is revived in a new format its popularity still competes with new product. And the pictures that started the craze, A Fistful of Dollars and For a Few Dollars More have never been far behind. FAFDM always looked great on U.S. Home Video. TGTBATU has been through an 'interesting' but rewarding series of revisions, including some additions and remixes that have (cough) produced some controversy. The last time I saw the original 1964 FOD it still looked wretched — it was produced by a different company, and MGM-UA had difficulty obtaining better film elements from Italy.
I've previously gone over the long history of home video releases of the 'Dollars' trilogy, the surge in interest that came when the Internet arrived, and how some L'Immagine Ritrovata re-colorings for home video drove me to making up insults like 'jaundice vision.' With that in mind viewing these two new 4K discs was a very pleasing experience: no shocks, no radical revisions and even a minute or so of restored footage. Plus good audio, worthy new extras and the fun of revisiting the older featurettes that enlisted the help of Clint Eastwood, Sergio Donati, Alberto Grimaldi, Mickey Knox and even Monte Hellman. Three of those talents are now gone.
---


A Fistful of Dollars
1964 / 99 min. / Per un pugno di dollari, Fistful of Dollars
Starring: Clint Eastwood, Marianne Koch, Gian Maria Volontè, Wolfgang Lukschy, Seighardt Rupp, Joe Egger, Aldo Sambrell, Mario Brega.
Cinematography: Massimo Dallamano
Art Director: Carlo Simi
Film Editors: Roberto Cinquini, Alfonso Santacana
Original Music: Ennio Morricone
Written by A. Bonzzoni, Jaime Comas Gil, Victor Andrés Catena, Sergio Leone and let's hear it for Akira Kurosawa and Ryuzo Kikushima
Produced by Arrigo Colombo, Giorgio Papi
Directed by Sergio Leone
When listening to Sir Christopher Frayling one can't help but note the enthusiasm with which the English intellectual recalls the 'vulgar' impact the Leone westerns had on him when he was young. A latter-day director-fan of the entire Italo western genre, Alex Cox, carries the torch nicely. Both gentlemen get to express themselves on these new releases, Frayling from about twenty years ago and Cox much more recently.
Nobody seems much bothered by the fact that Leone and/or his producers simply swiped Akira Kurosawa's 1961 Japanese samurai film Yojimbo, copying/adapting its plot, characters and many specific shots. The makers of A Fistful of Dollars didn't know it would become a worldwide blockbuster. It broke out of its regional Italian bookings, played to packed houses in every big Italian city, and then was exported literally everywhere in the world . . . where Kurosawa and Toho were perfectly capable of seeing it for what it was. The attorney-fueled outrage cooled only when the makers of Yojimbo were found themselves with full Japanese distribution rights for Fistful. At least that's the way Frayling tells the story.
Fistful of Dollars (the sloppy on-screen English title has no "A") may use Kurosawa as a scripting crutch, but the Japanese director must have been at least a little flattered by Sergio Leone's excellent adaptation. Yojimbo already was a very western story adapted to a Japanese setting. By the late 1950s the whole world seemed to be imitating American westerns and English horror films.
To a simple guitar tune by Ennio Morricone, the mysterious bounty hunter Joe (Clint Eastwood) enters a dusty border town and finds it perfectly suited to his wicked brand of free enterprise. The Baxters and the Rojos are competing families of gun runners and smugglers, and eager to wipe each other out. Joe hires himself to each clan in turn, collecting from both sides while gunning down their hired guns with carefree abandon. Joe frees concubine Marisol (Marianne Koch) to flee with her husband and child, but not before top kick Ramón Rojo (Gian Maria Volontè) discovers his subterfuge. Beaten to a pulp, Joe survives with the help of the town's ancient undertaker, and prepares to face down the last half-dozen Rojo gunmen.

This time out we're impressed more than ever by the way Leone handles his large cast, investing the supporting thugs and victims with distinctive personality traits. All are afforded just enough dialogue to justify their actions. In terms of script pages, Gian Maria Volontè's Rojo has a lot to say. He argues with his brothers and orders his henchmen about. Sergio Leone may have had Clint Eastwood's lines beefed up to keep pace — most Hollywood stars judged the importance of a part by how much dialogue it commanded.
Clint Eastwood had gone to Europe because his Hollywood career was going nowhere — putting a 'nothing' Italian movie on his resume was a big gamble. Eastwood asked if he could skip most of the script dialogue, which he felt was unnecessary; Leone concurred and allowed 'Joe' to not explain himself. We instead watch his every move. Whenever Joe squints, snarls or shift his cigar from left to right, we pay close attention — Ennio Morricone provides little flute 'twirls' to underline Eastwood's new brand of laconic performance.
In his interviews Eastwood recalls being surprised by what to him felt like insane Italian production practices. His future as a filmmaker seems obvious after we hear how he cut through the disorganization by personally keeping track of parts of his costume as well as doing script notes for his own invented dialogue. After seeing how ragged the English voice dubbing was on some Italo sword 'n' sandal pictures, everybody agrees that Eastwood took charge of his character, with Leone's blessing. He may not say much but when he speaks we listen. Did the Italians realize that their westerns would export better to other languages and cultures if the dialogue were kept to a minimum?
Kino appears to have retained all the extras from MGM's old DVD special editions. We're proud of our star interviews, and I'm grateful for the help of a group of Spaghetti Western experts that continue to stay atop the field of Leone appreciation. Disc producer Michael Arick made the Christopher Frayling connection and kept it going through several subsequent extras packages — knighthood and lofty academia didn't wean that fan from his film obsessions.
I also still like the little piece about fan Howard Fridkin, who in 1977 ran out and purchased one of the very first Betamax VCRs to tape the network premiere of Fistful. Imagine, having one's own copy to play any time! That's how Howard came to have a rare recording of the infamous prologue demanded by the TV network, because network standards didn't cotton to a vicious killer profiting from his misdeeds and riding away rich and smiling. The fuzzy Betamax video explains it all. I'm still waiting for a home video company to restore this bogus prologue, in which Monte Hellman directs Harry Dean Stanton. In the interim, its original printing elements have been identified and are now safely vaulted.
Fine extras were added in later editions. I am still impressed by the interview with Marianne Koch. What a remarkable woman — she followed her successful run as an actress with a full career in medicine. Repeated from the 2018 Kino Blu-ray is a commentary by the prolific Tim Lucas, who gives us the expected extra in-depth knowlege of the filmmakers and especially the film's split Italian / German cast. And of course Tim offers his own thematic interpretations and added critical remarks.
I'm told that Italian courts were perpetually jammed with movie creatives throwing lawsuits at each other. I wonder if any kind of fracas ensued when Leone 'defected' from the Papi-Colombo producing outfit to his new producer, Alberto Grimaldi. It's time to bring the Frayling books down off the shelf for a refresher.
---


For a Few Dollars More
4K Ultra HD + Blu-ray
KL Studio Classics
1965 / 130 min. / Per qualche dollaro in più
Starring: Clint Eastwood, Lee Van Cleef, Gian Maria Volontè, Maria Krup, Luigi Pistilli, Klaus Kinski, Joseph Egger, Aldo Sanbrell.
Cinematography: Massimo Dallamano
Production Designer: Art Director:
Film Editors: Adriana Novelli, Giorgio Serralonga, Eugenio Alabiso
Original Music: Ennio Morricone
Written by Luciano Vincenzoni, Fulvio Morsella, Sergio Leone
Produced by Alberto Grimaldi
Directed by Sergio Leone
The astonishing success of Fistful of Dollars vaulted Sergio Leone into the stratosphere of Italo filmmaking, shifting Roman movie investment from the fading costume epic to cynical, funny Wild West adventures. Italo and German westerns were already a going concern, but Leone and Eastwood's first gundown epic made noise all the way to the majors in New York. Instead of watching the budget on For a Few Dollars More, Sergio Leone had his designer Carlo Simi work up an entire western world of costumes, sets, and an entire western town; the armorers had a field day with arcane weaponry. Leone even took a jaunt to Hollywood to enlist a co-star to play opposite the returning Clint Eastwood. None would take the bait, so he scooped up a work-challenged but iconic-visaged bad-guy actor and MADE him a star.
No established star could be enticed because in 1965 few in America were aware of Eastwood's performance or Fistful of Dollars' big success. But the brains at United Artists were already planning to turn the Leone-Eastwoods into big winners in America. UA had their hands full with James Bond and Beatles action yet carefully plotted how to spring this new gunslinger hero on America to best effect. They waited until the UA – Grimaldi co-production The Good, The Bad and The Ugly was in the works, convinced that their 'The Man with No Name' marketing campaign would revive the western as a major movie attraction.
Which it did. The craze would eventually sell a huge volume of LP records and 8-track music tapes, both of Morricone's scores and Hugo Montenegro's cover versions.
Leone's ace writer Luciano Vincenzoni paired Eastwood's bounty hunter opposite a new character of equal killing talent, and sets them both against yet another murderous outlaw gang. The highly successful bounty hunter Manco (Clint Eastwood) crosses paths with and then joins up with the aristocratic Colonel Mortimer (Lee Van Cleef). Both are after the notorious bandit El Indio (a returning Gian Maria Volontè) and his pack of cutthroats, but they miscalculate when El Indio pulls off a spectacular daylight robbery of a heavily guarded bank. Mortimer and Manco pretend to join El Indio's gang, a ruse that doesn't last long. The ad campaign could have read, "A cast of 50 shifty killers . . . that 48 bullets cut down to a cast of 2."
Leone's formula combines the story-sense styles of Robert Aldrich's Vera Cruz and Budd Boetticher's Randolph Scott Ranown cycle, with opposed gunmen continually upstaging and sometimes double-crossing each other. Mortimer and Manco vie to see which is the coolest, smartest and most cynical; Leone's writers toss in a big dose of vulgar Italian humor and even some sentimentality. The bad guys show less inspiration, with Volontè's El Indio forced to fill several scenes with sadistic laughter. The twin heroes have fun tormenting Klaus Kinski's too-twitchy henchman, and then suffer an endless beating, with no apparent lasting ill effects.

Many fans prefer For a Few Dollars More for its bigger budget, extended action sequences and toe-to-toe rivalry between the two bounty hunters. I was impressed when Frayling explained that it was Leone's first use of the 'all important, traumatic' flashback to motivate the obsessions of a key character. Here it's a musical watch and a lost sister, as opposed to a harmonica and a lost brother in Once Upon a Time in the West, a lost revolution in Duck You Sucker and regretful memories inside opium dreams in Once Upon a Time in America.
The more lavishly produced For a Few Dollars More has always looked great on home video, with brilliant color and a clean image that belies its half-frame Techniscope origins. Around 2003, a lab in Hollywood (a block from CineSavant Central, actually) rebuilt the film from its original half-frame Techniscope negative. Both of these movies have now been reworked by Italy's L'Immagine Ritrovata, which went back to Techniscope materials as well. Even with the smaller format, Leone's cameramen were adept at coaxing fine, sharp images with relatively little granularity.
I believe this release may be the first U.S. disc to restore about a minute of hero-beating, along with (I believe) El Indio explaining how they'll frame their captives for the bank robbery. MGM Home Video had this footage in hand back in the late 1990s but not in good quality — every request for elements from Italy became an ask now, get something else a year later proposition. The Italian restorers likely sourced a film version where it had never been removed.
Christopher Frayling is just as motivated in this commentary, and the Tim Lucas track shows how the author-publisher's many assignments have honed his approach and timing. The two commentators overlap in content but not so often in tone: Lucas is one of the few commentators with an Italian research base wide enough to not need to rely on Frayling's books and articles.
Clint Eastwood is in the same good and cooperative mood as in his other featurette interviews, which makes sense because they were all taped in the same lengthy session. Producer Michael Arick is excellent with difficult subjects, but we were even more lucky that day — Eastwood arrived feeling great, telling us that he'd had come from a meeting where he'd been given the go-ahead for a new movie. I was even able to secure autographs for some of my research contributors. Several of the interviews centered around the hiring of Lee Van Cleef. Various versions exist of that episode but the stories told by our Italians and Mr. Eastwood were consistent.
---

The KL Studio Classics 4K Ultra HD + Blu-ray discs of A Fistful of Dollars + For a Few Dollars More have arrived to join with their 4K release of The Good, The Bad, and The Ugly from exactly two years ago. I suppose they could revisit GBU in a different form, and I hope Kino will consider the spectacular Duck You Sucker as a logical next candidate for 4K. I should think it would be.
I watched both features over a three day period and am very pleased with the image as it comes across on my 4K LG set. The Italian restorations don't play any strange games with the color, and A Fistful of Dollars now looks better than I've ever seen it. In 1995 or so I was allowed to see a screening of a check print for the movie and was shocked at the wretched negative materials MGM had to work with — frame damage, audio with a 60-cycle hum, and entire scenes (starting with the 'my mule is offended' scene) spoiled by pulsing contrast. It's as if the Italo producers were angry at the deal they'd made with UA, and had purposely sent defective film and sound materials.
No, all the good pre-print material had probably been printed to death, and this was all MGM had left.
I have zero complaints about the encodings, picture or sound. Kino's specs tout 'over 24 hours of extensive shot-by-shot color grading of the logarithmic restored 4K files provided by L'Immagine Ritrovata.' The words 'restored 4K files' imply completed work, as opposed to 'restored raw 4K scans.' As Ritrovata's Italian Fistful had those odd color choices never seen here, I'm guessing that Kino altered the color, as they reportedly did for the 4K of The Good The Bad and The Ugly. Kino's disc text also mentions the restored scene to For a Few Dollars More and said that feature was extensively color-graded as well.
The many extras are enumerated below — as you can see almost all are on the Blu-ray discs, which do contain full copies of the features. Once again these are separate releases. I did pause by my 'western' shelf and noted that these discs will allow me to put at least six earlier releases in deeper storage. Someday I'll earn big money supplying a researcher with the entire evolution of Sergio Leone on home video!  Or maybe not.
Reviewed by Glenn Erickson
---
A Fistful of Dollars + For a Few Dollars More
4K Ultra HD + Blu-ray rates:
Movies: Excellent
Video: Excellent "Over 24 Hours of extensive shot-by-shot color grading of the logarithmic restored 4K files provided by L'Immagine Ritrovata"
Sound: Excellent (English only) Fistful: 5.1 Surround and Original 2.0 Mono; Few More: Newly Corrected 2.0 Mono and 5.1 Surround Audio
Supplements:
A Fistful of Dollars 4K UHD
Disc 1 (4KUHD):
Audio commentaries by Sir Christopher Frayling and Tim Lucas
DISC 2 (BLU-RAY):
Audio commentaries by Sir Christopher Frayling and Tim Lucas
Featurettes:
Interview with Actress Marianne Koch
Christopher Frayling's poster collection
A New Kind of Hero Featurette
A Few Weeks in Spain with Clint Eastwood
Tre Voci: Three Friends Remember Sergio Leone
Not Ready for Primetime Monte Hellman on the Network version prologue
The Network Prologue with Harry Dean Stanton
Location Comparisons: Then to Now
Trailers from Hell with John Badham
Four Image Galleries
Archival Outtakes
Radio Spots — Double Bill Trailer — Theatrical Trailer
For a Few Dollars More 4K UHD
Disc 1 (4KUHD):
Audio commentaries by Sir Christopher Frayling and Tim Lucas
Disc 2 (BLU-RAY):
Audio commentaries by Sir Christopher Frayling and Tim Lucas
On location in Almería and Granada with Filmmaker Alex Cox
Featurettes:
Christopher Frayling's poster collection
A New Standard with Christopher Frayling
Back for More with Clint Eastwood
Tre Voci Three Friends Remember Sergio Leone
The Original American Release Version Featurette
Location Comparisons
Trailers from Hell with Ernest Dickerson
Four Image Galleries
Radio Spots
Double Bill Trailer + Two Theatrical Trailers (Newly Encoded)
Deaf and Hearing-impaired Friendly? YES; Subtitles: English (feature only)
Packaging: One 4K Ultra HD + Blu-ray in Keep case
Reviewed: May 15, 2022
(6734leon)

Visit CineSavant's Main Column Page
Glenn Erickson answers most reader mail: cinesavant@gmail.com

Text © Copyright 2022 Glenn Erickson