No, this isn't a documentary about the sorry situation faced by too many American homeowners.  Howard Hughes takes RKO into SuperScope and Technicolor for this attractive, somewhat tame sunken treasure adventure starring his captive glamour star Jane Russell. No off-color advertising slogans this time around, but the show shapes up as a swimsuit catalog for Jane as well as her handsome co-stars Richard Egan and Gilbert Roland. Plus, the Latin rhythms of the incomparable Pérez Prado!

Underwater!
Blu-ray
Warner Archive Collection
1955 / Color / 2:1 widescreen (SuperScope) / 99 min. / Street Date January 29, 2020 / available through the WBshop / 21.99
Starring: Jane Russell, Richard Egan, Gilbert Roland, Lori Nelson, Robert Keith, Joseph Calleia, Eugene Iglesias, Ric Roman, Dámaso Pérez Prado, Max Wagner.
Cinematography: Harry J. Wild
Film Editors: Stuart Gilmore, Frederic Knudtson
Original Music: Roy Webb
Second Unit Director: William Dorfman
Underwater photography: Lamar Boren
Written by Walter Newman story by Hugh King, Robert B. Bailey
Produced by Harry Tatelman, Howard Hughes
Directed by John Sturges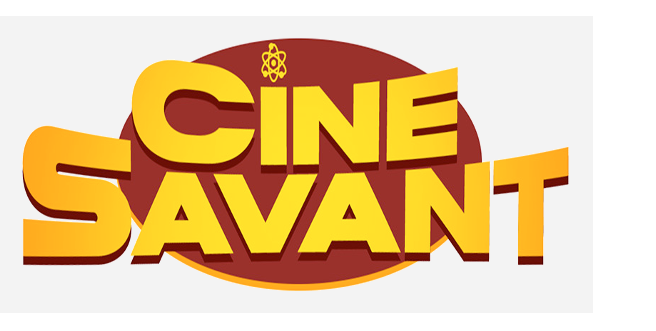 Underwater! is a pleasant, colorful treasure hunt adventure, surprisingly short on tension and thrills but awfully pretty to look at. Set in Cuba and filmed almost everywhere but Cuba, its strongest asset is its advertising campaign, which used huge color posters of star Jane Russell submerged in the deeps, her celebrated body drifting with the undersea current. Screenwriter Walter Newman contributed to a few great pictures (Ace in the Hole, The Man with the Golden Arm, Cat Ballou) but here fails to add any new wrinkles to a surprisingly sedate adventure tale. The best thing that can be said about the picture is that it allows us to look at four really good-looking actors for 90 minutes. No mess, no stress, pleasant music: consider it a mid-fifties Comfort Food movie.
(Note: don't be deceived by the weak illustrations — the Warner Archive disc is beautiful, rich and colorful. The image on the right enlarges if opened in a new window → )
Married one year and still happy, Johnny Gray (Richard Egan, then of GOG and Wicked Woman) and his lovely Theresa (Jane Russell) are just squeaking by working from their cabin cruiser, when their dreamer/treasure hunter friend Dominic Quesada (Gilbert Roland) talks them into searching for the wreck of a Spanish galleon containing a vast treasure in gold. Historian pal Father Cannon (Robert Keith) explains how to find the convoy ship with the precious cargo; Johnny and Theresa sell their boat for seed money. Dominic talks acquaintance Gloria (Lori Nelson of Revenge of the Creature) into conducting the search on her large, handsome yacht, The Sans Souci. It was a gift she received from a zillionaire who has since made himself scarce… were his initials H.H.?
They soon find the wreck, but three problems arise. Sleazy shark hunter Rico Herrera (Joseph Calleia of Gilda and Touch of Evil) is always nearby, intent on stealing whatever they find on the ocean bottom. The wreck they uncover turns out to be hanging on the brink of a subterranean abyss. Using force to break open its ancient strong rooms is risky with such an unstable hulk. Finally, Dominic is beginning to suffer from a physical condition that really means he shouldn't be diving any more. Theresa ends up helping in the salvage operation more than she should.

A LOT of Underwater! consists of extended diving scenes, a little of which goes a long way. Even when SCUBA diving was relatively new, the dreamy shots of divers swimming underwater soon become soporific. The film could easily lose fifteen minutes of swim fin and bubbles scenes. The acting ensemble is a little undernourished for dramatic conflict. The dialogue is best when suggesting the healthy relationship between Johnny & Theresa, who accept the lack of privacy but let the audience know what they'd like to be doing.
According to author Glenn Lovell, Howard Hughes didn't decide on Jane Russell's costars until the last minute, Richard Egan is a fine leading man personally picked by Ms. Russell, who needed 'a big man capable of throwing her around.' The actor had been playing supporting roles for Fox, sometimes villains, and hadn't hit the jackpot with any of his outside leading parts. Although always an asset, he'd be best remembered playing third fiddle to Elvis Presley.
Still an ingenue at 21 or so, Lori Nelson looks so good in Technicolor that her part might have been minimized so as not to compete glamour-wise. Her Gloria plays as an innocent despite the evidence that she's been holidaying as a rich man's playgirl, but we never learn more about her status. Her relationship with the nice-guy Dominic goes no further than a couple of Latin dance moments. Howard Hughes' many delays kept Lori on the picture almost a year, tying up the progress of her career. The smaller actors were delighted to remain on the payroll for $700 a week, just waiting for calls to the set that never came.

Robert Keith's Priest/treasure hunter is basically along to make portentous speeches about the mysterious lost gold. And finally, the great Joseph Calleia is pitch-perfect as a sneaky Cuban interloper. Curiously, the film sidesteps the expected 'lust for gold' mayhem of later, similar big-budget epics like The Deep. I always like it when a kill-off narrative surprises us with a satisfying harmonious finish, but Underwater! isn't that. It's pleasant, but slow.
Jane Russell amply displays her winning personality and great looks, but the show doesn't do her justice. The filmmakers decided that Russell's Theresa should be a Cuban, and thoughtlessly gave her lame Spanish dialogue, which she only partially delivers in a lame Hollywood-Mexican non-accent. It's depressingly false. There's no story reason why Theresa needs to be a Latina, and it robs the popular actress of the ability to do what she does best, seem natural and credible.
Underwater! is a really curious production. Just as in Fox's Hell and High Water this is a 90% ocean-going adventure, yet the main cast didn't get near the ocean. Russell, Egan, Roland, etc., do almost all of their emoting on a boat in a studio tank. Gorgeous long shots of the boat on the water appear to use doubles. We're told that few underwater shots, filmed in a new tank built for the movie, featured the three stars. They're doubled for most SCUBA diving scenes by Jack Ackerman, Wally Young, Frank Donohue, Mickey McNab and stuntwoman Pat Deane Smith for Jane Russell. None received on-screen credit. In Blu-ray HD, Richard Egan's double sometimes looks like a 20-year-old, slightly slimmer and with longer blonde hair.
The diving masks help with the disguise, but in the case of Jane Russell, we can become confused. One would think that RKO would have issued a ton of publicity if the glamorous star had done any underwater work herself. When 'Theresa' is trapped in the sunken ship, it really looks like our star. Is stuntwoman Smith a really good body match in the revealing one-piece swimsuit?  The real underwater divers clock almost as much on-screen time as do the stars.
Around 1985 I cut a video reel for one of the Medved brothers, for a show-and-tell engagement where he'd talk about some Golden Turkey titles, among them Underwater!  The author used a swimming scene in which it appeared that Russell underwent a momentary wardrobe malfunction, exposing a nipple. I wasn't looking all that hard this time through, but I didn't catch any such moment. If it isn't Ms. Russell in the first place, how big of a deal could it be?
The underwater photography (by Lamar Boren, of Thunderball and The Day of the Dolphin) is quite handsome. Several scenes play out in an elaborate underwater set for the sunken galleon. From a mechanical viewpoint the construction is quite impressive, with realistically crumbling walls and beams. But it seems awfully intact for a wreck 300 or 400 years old, with doors on hinges that still operate, hatch caps that pop right off, etc.
The underwater miniature effects are less convincing, coming off like setups from a much older movie. In the live action scenes the visibility in the water is only a few yards, but in the shot of the miniature ship perched on the undersea cliff, the water seems sharp and clear for hundreds of feet.
On land, a pleasure boat dock in Newport Beach stands in for a Cuban marina. We see a lot of car traffic in the background. The show is restricted to some docks, the boat decks and interiors, and a night club or two. There we are treated to one of the few on-screen performances of the Latin dynamo Pérez Prado and his orchestra. They perform two instrumentals, one of which is 'Cherry Pink and Apple Blossom White', a 1951 song that made a comeback around this time as a cha-cha-cha number. Orchestrated for strings by Roy Webb, it is used as Underwater's theme song.

The director of Underwater! is John Sturges, a dependable, no-nonsense filmmaker with good credits at Columbia and MGM. Twice in four years Sturges was called in to bail out a sea-going production suffering from technical woes. Both this show and Warners' 1958 The Old Man and the Sea initially tried filming in the rough waters of Hawaii. A huge concrete underwater set for the galleon didn't work well, and weather delays and breakdowns further dragged out the schedule. Hughes' seagoing unit was forced to relocate, partly in Silver Springs, Florida. Glenn Lovell's book emphasizes Sturges' talent for ironing out actor tantrums as well. He already had a reputation for taming 'difficult' actors, especially Spencer Tracy. Nobody on Underwater! caused problems, but later in the 'sixties Sturges found he was spending more time wrangling powerful, demanding stars — Steve McQueen, Frank Sinatra — than concentrating on moviemaking.
Underwater! was one of several RKO pictures with a delayed release, thanks to Howard Hughes' mismanagement: On Dangerous Ground, Jet Pilot. Sturges never saw his executive producer in person, and it's difficult to tell if his talent was appreciated. The end result gives no hint of the film's production difficulties. Walt Disney's epic 20,000 Leagues Under the Sea, with its far more ambitious, experimental underwater visuals, was filmed on a more expedient schedule, and was released first. Fox's early CinemaScope show about sponge fishermen Beneath the 12-Mile Reef also starred Gilbert Roland, and had already been out for a year. So many films of '54-'55 exploited the new aqua-lung breathing equipment, that by the time Howard Hughes and Jane Russell swam by, the novelty of big screen features with underwater scenes had already began to fade. Universal's The Creature from the Black Lagoon had scooped Hughes as well with underwater scenes filmed in 3-D. The studio tried to promote Underwater! with an underwater premiere in Florida, but the projection didn't work, Richard Egan reportedly got drunk, and Jane Russell left in protest when screening guest Jayne Mansfield 'accidentally' lost the top of her bikini for the benefit of the press photographers.
Super Duper Ramalama Ding Dong Scope

Howard Hughes originally planned to film Underwater! in 3-D, but the craze faded before production began. By mid-1954 Fox's new CinemaScope format was in use by other studios as well. Some predicted that ALL feature filmmaking would soon be anamorphic (which actually happened in Japan, four years later). Howard Hughes instead rolled the dice with the Tushinskys' clever SuperScope format. * Rather than lining up to rent an expensive Bausch & Lomb CinemaScope lens, RKO simply took a horizontal 'stripe' out of the middle of a normal 35mm frame. An optical printer blew it up and squeezed it so that it would yield an extra-wide image projected with a 'scope lens. The added granularity was partly counteracted by Technicolor printing. It was a poor man's workaround in the 'fifties format wars — a distributor could charge more for a 'scope film, and exhibitors liked the idea of booking less expensive films while still being able to use those big screens and lenses they had shelled out for. In a couple of years, SuperScope introduced SuperScope 235 which used the entire 35mm picture width, including the soundtrack area. It's essentially the same as today's 'Super 35′ format, the one favored by James Cameron in the 1980s and 1990s.
There's no accounting for Howard Hughes' misuse of his contract talent Jane Russell, either. In the late 'forties when Jane was sex-wise the hottest star in the industry he withheld her from the screen, averaging fewer than two pictures a year. Underwater! appears to be Jane's last RKO film. Interviewed in the 'seventies, she and Robert Mitchum still couldn't say exactly why Hughes made the decisions he did, undermining and sabotaging his studio and his stars. Beyond this film and her big hit with Clark Gable in Fox's The Tall Men, most of Ms. Russell's subsequent work was feature guest shots, and on TV.
---

The Warner Archive Collection Blu-ray of Underwater! is a beauty — it surely hasn't looked this good since it was new. It was printed, not filmed, in Technicolor, and the new scan makes Harry J. Wild's color cinematography glow. Jane Russell and Lori Nelson look gorgeous; costumer Michael Woulfe had covered most of RKO's pictures since 1946 and created Jane's racy gowns for The French Line. Let me say one more time not to judge the film's looks by the few images I could round up on the web — the disc itself is dazzling.
The 2.1 SuperScope aspect ratio isn't much wider than 1:85; it looks bright and sharp on a big monitor. The opening SuperScope logo identifies the film as an RKO SuperScope Production. Pérez Prado's music, and composer Roy Webb's soundtrack score, sound rich and strong on the monaural DTS Master HD audio track. No extras are included.
* A note from "B", 1.26.20: "Dear Glenn: I am saddened to learn of the recent passing of Martin Hart, the creator/proprietor of the internet's invaluable American Widescreen Museum. This site remains the 'net's greatest resource for matters involving wide-gauge movies — if you wanna know about the development of 'Scope, Cinerama, Panavision, VistaVision, Todd-AO, Technirama and other widescreen formats, or learn about early color technologies and sound processes, this is the place to go. Profusely illustrated (almost 5,000 images), with scads of technical information (much of it far too complex and arcane for me), there's no site like this. Martin Hart would also gladly answer questions — even some idiot ones — via e-mail. Over the years he generously explained to me some details about Cinerama projection, dye-transfer printing, the Tushinsky lenses, Camera 65 and other now almost arcane matters. He was kind and articulate, and his site was amazingly thorough and comprehensive. He will be greatly missed. Best, Always. — B."
Reviewed by Glenn Erickson
---
Underwater!
Blu-ray rates:
Movie: Good +/-
Video: Excellent
Sound: Excellent
Supplements: none.
Deaf and Hearing-impaired Friendly? YES; Subtitles: English (feature only)
Packaging: One Blu-ray in Keep case
Reviewed: January 25, 2020
(6195unde)
Final product for this review was provided free by The Warner Archive Collection.


Visit CineSavant's Main Column Page
Glenn Erickson answers most reader mail: cinesavant@gmail.com
Text © Copyright 2020 Glenn Erickson