Three Fantastic Journeys by Karel Zeman
"Not so much a suspension of disbelief as a suspension of dreary naturalism." Criterion acknowledges a great filmmaker with this trio of Karel Zeman spectaculars, truly original fantasies that showcase a blend of animation and theatrical effects concocted, confected, perfected half a century before CGI. The Czech filmmakers take us on a prehistoric safari, on a cruise to an island of Jules Verne sci-fi marvels, and into a brightly imagined storybook fantasy. Even the presentation is whimsical — the three features are packaged in a functioning pop-up book.

Three Fantastic Journeys by Karel Zeman
Journey to the Beginning of Time
Invention for Destruction
The Fabulous Baron Munchausen
Blu-ray
The Criterion Collection 1015, 1016, 1017
1955, 1958, 1962 / Color + B&W / 1:37 flat Academy / 84, 81, 83 min. (248 in toto) / Cesta do praveku, Vynález zkázy, Baron Prášil / available through The Criterion Collection / Street Date February 25, 2020 / 99.95
Designed and Directed by Karel Zeman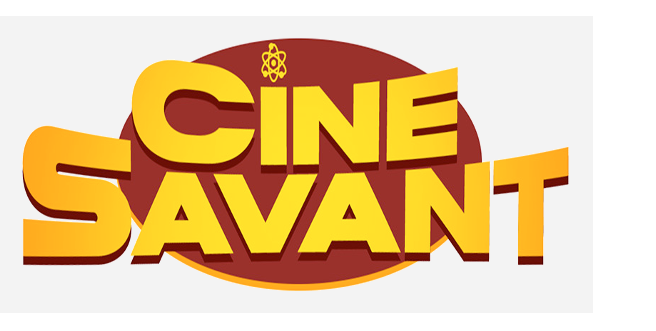 At first it seemed too good to be true, a movie about the 'fabulous' aventures of one of the two authors I'd read at age nine, Jules Verne. I was visiting my Aunt Virginia (yes, for real) and she dropped me off alone at the theater in Las Vegas. First, I had to sit through a dumb circus movie called Jumbo, probably Bimbo the Great. But then came a movie that looked like a cartoon, but not really. At first I was really disappointed, as were some of the kids in the theater with me. But after just a couple of minutes we were entranced. It wasn't what we expected from a cartoon, or a movie. It was like vintage book illustrations come to life. Every new scene was a wonderment that begged the question, 'how'd they do that?'   We were transported to the other side of movie reality, into something like a moving dream. Who knew that this movie and the brilliant sci-fi picture Voyage to the End of the Universe came from a Communist country?  All the names had been Anglicized. I had heard of Czechoslovakia in 1962 only because a war newsreel said it had been invaded.
Not until college and access to the UCLA Research library's Special Collections did I learn that we had admired a Czech State production. Because of 'anti-communist' animated films that we were shown in high school — Jirí Trinka's The Hand — I identified the Czech film industry as a haven of animation creativity by politically oppressed artists.

Even though we didn't read film credits, we kids could tell when we were seeing familiar talent at work. When Mysterious Island arrived, we knew that it had a connection to The Three Worlds of Gulliver, and when The Fabulous Baron Munchausen showed up on TV's million dollar movie, we knew it had to be made by the same people as The Fabulous World of Jules Verne. It wasn't until DVD and the IMDB that we saw the full range of Karel Zeman's productions in their original versions — Na komete, Ukradená vzducholod.
And then the Karel Zeman Museum in Prague opened, and glorious restored editions of his films began to appear abroad. When a fan reported buying an expensive Japanese DVD of a Zeman film (no subtitles!) in 2002, the online message boards lit up with requests for Criterion, or somebody, to release the films in Region A. Criterion did indeed announce a deal with the Czech state film company a few years ago — perhaps this disc is a result of that?
In old-time U.S. film studios, most clever special effects artists had to make planes crash and volcanoes erupt on shoestring budgets. A few talented journeymen might be loaned between studios but few received credit and most remained anonymous. They never 'ran the show.' Karel Zeman was the director, designer, writer and chief technical wizard on his Czech pictures, which go beyond 'trickfilm' mechanics to embrace a full-on fantasy world of absurd delights. Each of his three most popular films — the ones seen in the U.S. — has a different approach. Criterion's Three Fantastic Journeys by Karel Zeman showcases the Czech restorations, adding some newly created items to a battery of Prague-originated extras.
---

Journey to the Beginning of Time
Cesta do praveku
Color
Starring: Vladimír Bejval, Petr Herrman, Zdenek Hustak, Josef Lukás.
Cinematography: Antonín Horák, Václav Pazdernik
Film Editor: Zdenek Stehlík
Original Music: Frantisek Strangmüller
Written by J.A. Novotný, Karel Zeman
Cesta do praveku is a straight boy's adventure, a kind of dream in which four boys explore prehistory via a river through a magic cave, into a landscape that functions as a time machine through the eons. The farther upstream they row, the more primitive becomes the wildlife they see. The boys end up not in Kurtz's compound in the heart of darkness, but in a world of dinosaurs. Much of the show is given over to clever effects, many achieved with large painted flats that put fantastic landscapes beyond the boys as they slowly row, row, row their skiff. Not fixed in any particular technique, Karel's craftsmen use flexible live action dummies and models, mattes and stop-motion animation to create a spectrum of prehistoric creatures more varied than the menagerie proposed by Willis O'Brien for his unfinished Creation.
The unique designs include interesting prehistoric mammals, dinosaurs, and a Phororacus bird similar to that of Ray Harryhausen. We're immediately struck by the muted pastels of the Eastern European color film stock, which I'm going to guess was a derivative of the German Agfa. To my eyes, the matching between painted scenery and the real river background is aided by the narrower range of color. In the big dinosaur battle reminiscent of Fantasia (top image ↑ ), the contrast in the images greatly enhance the feeling of depth and scale.

Journey is the least ambitious of the three pictures in that its aim is the kind of realism sought by U.S. dinosaur movies. This is a leisurely visit to a 'dinosaurland,' and its stop-motion animation workout does not compare with the unique creations of Ray Harryhausen. Zeman's basic 'look what's on the riverbank' design plan is very much like Willis O'Brien's scheme for his The Lost World, where a live-action river in the foreground gives scale and context for the fantastic monsters in the background.
---

Invention for Destruction
Vynález zkázy; The Fabulous World of Jules Verne
B&W
Starring: Lubor Tokos, Arnost Navrátil, Miroslav Holub, Frantisek Slégr, Jana Zatloukalová.
Cinematography: Antonín Horák, Bohuslav Pikhart, Jirí Tarantík
Film Editor: Stehlík
Original Music: Zdenek Liska
Written by Karel Zeman, Frantisek Hrubín, Milan Vácha, from stories by Jules Verne
Produced by Zdenek Novák
Zeman's most successful commercial item was picked up by Warner Bros. and outfitted with a new prologue starring TV's Today Show host Hugh Downs. We kids desperate for another 20,000 Leagues or Master of the World  thrilled at an adventure with pirates, a kidnapped professor, an agreeable hero and a virtuous heroine. Irresponsible stateless pirates seize and deploy a horrible explosive, a theme already used in Krakatit, a Czech movie reacting to the advent of the atom bomb. Yet Vynález zkázy's hopeful, whimsical tone evokes the innocent wonder of Jules Verne.
This time out Zeman combines theatrical and film techniques to recreate old book illustrations printed with pre-20th century technology capable of reproducing only a limited range of contrast. Unable to print gradients, parallel line patterns were drawn into the artwork to suggest shading and texture. Everything is textured with parallel lines, from costumes to the paneling of walls; it's as if we were in a steel-engraved world suspended somewhere between 2-D and 3-D.
Zeman uses flat scenery, mechanical three-dimensional props, miniature mattes, texture superimpositions and stop-motion animation to achieve his effects. The images are so sharp and consistent that we suspect little if any optical work is involved. Many scenes look patently artificial, reproducing vintage ideas of altered perspective. But the mattes are so good that we often can't tell if we're looking at live action, animated drawings, or miniature stop-motion. Some of the flat cel animation (birds, etc.) betrays its origin but the stop-motion model work is often extremely smooth.

We see a glorious world of fanciful inventions. Pirates kidnap a professor and his new assistant and take them aboard a nefarious Count's amazing submarine, which then rams a sailing ship, Captain Nemo-style. A beautiful passenger frees some birds as her ship sinks, a gesture that links Vynález Zkázy with the 'End of an Age' nostalgia of Georges Franju's 1963 Judex. Hart and his new lady friend act in a subdued and civilized manner no matter how dire the circumstances, giving the movie an amusing droll quality.
The set pieces are utterly charming. The submarine reaches the Count's secret island base through an underwater tunnel, as in the Disney version. Lost underwater with his air running low, Hart hallucinates fish that fold into each other like a kaleidoscope, turning into butterflies. He is rescued from the ocean floor by a bulbous mini-sub that paddles through the water like a turtle (more guaranteed applause from kids and adults alike). Undersea divers ride little mechanical submarine bicycles.
The explosive finale has an anti-nuke tone but no overt propaganda message. What we take away are visual delights that dwarf most modern fantasies, where photo-real images are routine, and the magic is lost in creativity-by-committee.
---

The Fabulous Baron Munchausen
Baron Prášil
Color and tinted B&W
Starring: Milos Kopecký, Rudolf Jelínek, Jana Brejchová, Karel Höger.
Cinematography: Jirí Tarantík
Film Editor: Vera Kutilova
Original Music: Zdenek Liska
Written by Karel Zeman, Jirí Brdecka, Josef Kainar, from Gottfried August Bürger's book of stories by Rudolph Erich Raspe
Karel Zeman's most conceptually creative film, Baron Prášil compares well with both Joseph Goebbels' Nazi version (newly released from Kino Lorber) and Terry Gilliam's lavish all-star epic from 1988. It's arguable that Karel Zeman is Gilliam's biggest career influence, starting with his Time Bandits. Gilliam's 'handmade art-craft' approach to fantasy seems rooted in this eclectic tale of the eccentric nobleman whose tall tales know no boundaries of logic or science. Some of the visuals are strongly reminiscent of the work of Georges Méliès. Gustave Doré is credited as a direct inspiration.
As if encouraged by his Jules Verne outing, Zeman went back even further to full-on storybook fantasy, where the irrepressible Baron takes on every challenge of a mad world composed of kingdoms of fantasy. He travels between kingdoms at war and to an ornate Oriental palace, using his charm and wit to outmaneuver despots of all kinds. The opening covers the history of flight until an astronaut reaches the moon, where he joins our genial Baron and other literary moon visitors, Cyrano de Bergerac and the characters from Verne's From the Earth to the Moon. The Baron later liberates a reluctant noblewoman who has found herself in the Sultan's harem, although she sent her initial plea for help to the astronaut.

The visuals here are an even more liberating combination of techniques, with the period engravings again placed alongside live action effects, often in striking color. Monochrome images are contrasted with puffs of red smoke and blue ocean waters. Color tints have seldom been used with such imagination. Detailed animation and beautiful designs come so fast that we're too charmed to do anything but smile. This is the Baron's story, after all, and he presumes that he'll win our approval.
It's also important to mention Zdenek Liska's impressive music on the second and third films. The period themes and orchestrations are often interrupted with passages that take the place of sound effects, something pointed out in the disc extras.
Not so much a suspension of disbelief, as a suspension of dreary naturalism.
Perhaps another observation from the disc commentaries explains the basic appeal of Karel Zeman's films. Instead of creating a facsimile of reality by filming in surroundings we understand or recognize as 'real,' Zeman immerses us in artificial realms of his own creation. The Verne tale conforms to a specific literary-illustration style.  Munchausen's  less predictable flights of fancy are expressed through a blend of eclectic graphic effects. Zeman sustains his bubble of entertaining whimsy with good humor, visual invention and sheer panache. Cesta do praveku is a superior children's tale and the others frequently move adults to clap in approval. Vynález zkázy holds a special place in filmed science fiction, while Baron Prášil is a classic fantasy to stand with all-ages delights like The Wizard of Oz.

---

The Criterion Collection's Blu-ray of Three Fantastic Journeys by Karel Zeman presents the Czech restorations of 2016 and 2017 in a highly attractive package. The cut-out box reveals a wide folding disc holder with three disc slots, and a pop-up book with a tableaux from each of the three features. Interestingly, the box is arrayed Euro-style, with the front on the opposite side that we expect, relative to the disc access.
Criterion's extras give us alternate English-language versions for the first two films. Cesta do praveku had a different cut, with new scenes added by an American distributor; the entire U.S. version Journey to the Beginning of Time is here. Vynález zkázy carries Warner Bros.' alternate English soundtrack for The Fabulous World of Jules Verne, and an extra gives us the Disney-like U.S. introduction with Hugh Downs. The producers apparently wished to downplay the movie's Soviet-bloc origin; there was also a Universal release of the animated Russian The Snow Queen (1959) with an on-screen introduction by Art Linkletter.
From the Karel Zeman museum come four short animated Zeman films: A Christmas Dream (1945), A Horseshoe for Luck (1946), Inspiration (1949) and King Lavra (1950). They display a remarkable flexibility. In the U.S. the field was dominated by the Hungarian expatriate George Pal, who concentrated on his replacement-animation puppet fantasies. Zeman can be seen working with stop-motion but also Pal-like replacement puppets. A ballerina made of ice in a a 'winter wonderland' short appears to have been animated with replacement puppets made of blown glass. The effect is astonishing. The 'handmade' quality is more impressive than any pixel-perfect CGI effect. These men were artisans.
Several museum-produced featurettes cover different aspects of the pictures and feature fascinating behind-the-scenes footage depicting some of Zeman's methods. The trailers are new museum promos, not original theatrical items.
From 2015 comes a longform (102 min.) docu with input from Terry Gilliam and Tim Burton, the director's daughter, some previous collaborators and Japanese director Koji Yamamura.
Finally, a new Criterion featurette from disc producer Curtis Tsui gives us a 'conversation' about Zeman between animator-director Phil Tippett and animator-producer Jim Aupperle. Although they are noted masters of stop-motion, between them they're experts in camerawork, lighting and design as well. Tippett and Aupperle lavish praise on Zeman while doing usual things like showing how stop-motion works (enough already) and commenting on the technical problems of re-photographing projected images (a technique Zeman likely didn't use). We love Tippett's fierce opinions but he applies a curious yardstick to film fantasy effects, rating Zeman and a few chosen others as artists, while relegating Ray Harryhausen to the ghetto of mere craftsmanship. This seems fundamentally unfair, asking us to decide who is better and who is worse when they're all magnificent in different ways. The featurette also does something we don't expect to see in a Criterion extra: Tippett openly plugs a movie-in-production he is directing. The clips look great, but they have nothing to do with Karel Zeman.

Film Critic Michael Atkinson provides the comprehensive essay on the folding insert. The fanciful pop-up packaging design is really fun (but wait, is it art, or mere craftsmanship?). It seems quite durable, but just the same I'm moving the set's three discs to a different holder.  I wouldn't want to grab the wrong paper tab in the dark and rip Baron Munchausen off his flying cannonball.
Reviewed by Glenn Erickson
---
Three Fantastic Journeys by Karel Zeman
Blu-ray rates:
Movies: Excellent
Video: Excellent
Sound: Excellent
Supplements: Alternate English soundtrack for Invention for Destruction, U.S. opening for 1961 version; full English-language 1960 release of Journey to the Beginning of Time; Czech featurettes about Zeman, his techniques, his aims; feature docu Film Adventurer: Karel Zeman from 2015; four early Zeman short films: A Christmas Dream (1945), A Horseshoe for Luck (1946), Inspiration (1949) and King Lavra (1950); restoration demonstration with interview; new promos for the three films; New discussion featurette witha animators and special effect experts Phil Tippett and Jim Aupperle. Insert essay by Michael Atkinson.
Deaf and Hearing-impaired Friendly? YES; Subtitles: English (feature only)
Packaging: Three Blu-rays in card sleeves within fold-out holder with pop-up art animation, within a card sleeve.
Reviewed: February 5, 2020
(6187zema)

Visit CineSavant's Main Column Page
Glenn Erickson answers most reader mail: cinesavant@gmail.com
Text © Copyright 2020 Glenn Erickson
Here's John Landis on The Fabulous World of Jules Verne: