The only sales pitch needed is "The Red Shoes has been encoded in 4K." Michael Powell & Emeric Pressburger's 1947 masterpiece conquered America as had no previous English film. This is one artsy dance show that captivates nearly everybody: audiences can be counted on to ooh and ahh the film's dazzling hues, striking dance artistry and endless visual creativity. Cameraman Jack Cardiff took first position as the world master of Technicolor, and Moira Shearer's dancing is recorded forever, celebrated as with no other ballet artist. Criterion's 4K remaster includes all the extras of their 2010 restored Blu-ray.

The Red Shoes
4K Ultra HD + Blu-ray
The Criterion Collection 44
1947 / Color / 1:37 Academy / 133 min. / available through The Criterion Collection / Street Date December 14, 2021 / 49.95
Starring: Moira Shearer, Anton Walbrook, Marius Goring, Léonide Massine, Ludmilla Tchérina, Robert Helpmann, Albert Basserman.
Cinematography: Jack Cardiff
Production Design and Costumes: Hein Heckroth
Film Editor: Reginald Mills
Original Music: Brian Easdale
Written, Produced and Directed by Michael Powell and Emeric Pressburger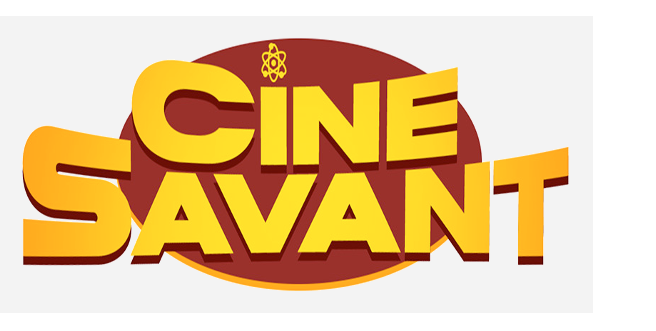 To some degree we've been conditioned against lofty artistic ambitions in movies, especially pictures with ambitions to communicate the essence of fine art. The last big movie hit supposedly about ballet was really a show about a psycho ballerina. But once upon a time, commercial filmmaking encompassed a wider variety of subject matter. The market might even indulge a filmmaker openly attempting to create film art. Studios made prestige pictures just so the moguls could hold their heads high at awards ceremonies. Although they go in and out of style, some of these 'artsy' shows transcend their time and context. Warners' 1935 A Midsummer Night's Dream ought to be seriously rediscovered — its magic wins over audiences dulled by modern notions of fantasy.

In the late 1940s the English writing/directing team of Michael Powell and Emeric Pressburger were on a roll of highly creative, innovative and often experimental films made under their producing banner 'The Archers.' Their proudly British films hadn't yet been embraced by American audiences, and several arrived here in severely edited versions. But 1947's Black Narcissus penetrated Hollywood's consciousness, winning Oscars for Alfred Junge's Art Direction and Jack Cardiff's Cinematography. The Archers bounced back with what would become their most popular and acclaimed filmic effort, The Red Shoes. A backstage drama but not a musical comedy, the movie witnesses the creation of a ballet from a Hans Christian Andersen fairy tale. A diabolical pair of dancing shoes force their wearer to dance until she dies. The personal story of a ballet hopeful parallels the fairy tale, creating a parable about an artist's commitment to art.
The Red Shoes reassembles the capable artists gathered for Black Narcissus, adding production designer Hein Heckroth to the Archers' team. Again pushing their efforts in the direction of experimental cinema, Powell & Pressburger build a seventeen-minute sequence around the 'Red Shoes' ballet, a dance-musical film milestone that incorporates the camera into the choreography. For almost all formal dance scenes, the movie camera had been obliged to stand back and observe, to record the dance and otherwise stay out of the way. Freed to go beyond performance realism, Heckroth's designs, Powell's cinematic ideas and Jack Cardiff's color experimentation find their full expression. The sequence is the crowning achievement of a film already replete with breathtaking imagery. It directly influenced the Arthur Freed musical unit at MGM — almost immediately, choreographers and choreographer-performers like Gene Kelly were fired up with the notion of transforming their standard dance numbers into artistic 'musical ballets.'

Powell & Pressburger's story, from an idea Pressburger had proposed to Alexander Korda a decade before, makes a harsh statement about artistic commitment. Victoria Page (Moira Shearer, an established ballerina 'discovered' as a fine actress) is delighted to be admitted to the dance company of the autocratic, impossibly refined Boris Lermontov (Anton Walbrook). Vicky witnesses the excesses of temperament and discipline that go into the creation of world-class ballet. The sarcasm of Lermontov's dance masters Ljubov and Ivan Boleslawsky (Léonide Massine & Robert Helpmann) alarms Vicky but she finds a friend in Julian Craster (Marius Goring), a promising music student engaged by the company as a rehearsal conductor. Lermontov's alternately sympathetic and aloof captainship confuses Vicky until the company's star dancer Boronskaja (Ludmilla Tchérina) retires.
Lermeontov is no show-biz 'user.' His desire to develop talent is genuine, but it comes with a possessory claim on his artists' lives. Working on location in Monte Carlo, Vicky is summoned like Cinderella to Lermontov's presence and told that she will dance the lead in 'The Red Shoes.' At first allowed only to write improvements to an existing score, Julian Craster is given the task of composing an entire new musical ballet. Fame and glory come Vicki's way, and all is happiness until she announces her intention to marry Julian. Boris Lermontov insists that marriage is out of the question. He demands that Vicki remain totally dedicated to her art — and to him?
Were American movie executives intimidated by the overt artfulness of The Red Shoes?  Thought too artsy and unpleasantly morbid, it was initially denied a wide U.S. release. But single-theater booking in New York City scored a major hit, playing for over two years. It is said that the movie inspired a generation of young girls to become ballerinas. It also taught many filmmakers about the expressive power of the medium. The colorful portrait of the world of ballet evokes an era when all-powerful impresarios like Lermontov were in charge, a fabulous tradition that was even then slipping into the past. The collaborating artists have fascinating personalities — most are played by theater and dance veterans. The Red Shoes convinces us that we're dealing with real-deal choreographers and composers. If this is 'artsy' give us more.

Between this show and the previous Black Narcissus Jack Cardiff's reputation as a screen artist became legendary. The ballet sequence utilizes superimpositions & travelling mattes, plus altered frame rates & shutter speeds to create effects both bold and subtle. One of Shearer's dance partners is transformed into a man made of newspapers. At one point colored transparent gels rain down from above. The camera pyrotechnics enhance rather than detract from Moira Shearer's performance. The Red Shoes is not a documentary about ballet, but it is the film that most successfully communicates the emotional experience of the art form.
Powell's camera respects the dancers and the dancing yet uses the plasticity of cinema to accentuate its excitment. The dance spins are made even more dizzying, and frame rate changes lend certain dance moves an illusion of weightlessness. The precision of his camera placement and cutting mirrors the precision of the dance motions. Combine that with those dazzling images and Brian Easdale's remarkable film score, and The Red Shoes has an almost hypnotic quality.
The drama shows both extremes of the world of dance art, from cold provincial halls on rainy days, to a palace-like theater venue in the South of France. Lermentov's music and design experts are the best, and he runs his company of dancers as if each performer were a prized possession. Artistic possessiveness is a kind of adoring tyranny: 'you exist to fulfil my artistic ambitions.' In some backstage dramas we're invited to roll our eyes at performers who take their jobs too seriously — they're egotists lacking the desired trouper spirit. In The Red Shoes we're given an elitist, autocratic organization said to be at the pinnacle of artistic achievement. When hearts and egos reach an emotional pitch we believe what we see. The mirroring of the ballet's horror tale in the backstage story is entirely appropriate: total immersion in any activity can be psychologically damaging.
Moira Shearer had to be coaxed into starring in the film. Powell and Pressburger didn't want to hire an actress to impersonate a dancer and then substitute a real dancer for the ballet scenes. Shearer stayed mainly in ballet and didn't 'retire' to a full-on acting career. She appeared in few films thereafter, notably in Michael Powell's 1960 horror film Peeping Tom, as a jazz dancer who becomes a murder victim. The Red Shoes is sometimes cited as a step backward in her ballet career, while Peeping Tom all but finished Powell as a film director. Yet Shearer commands her cinema space with a glamorous authority that equals that of all but the most worshipped Hollywood stars. Other more celebrated dancers of the era have already faded from the public memory, while this film will likely immortalize Shearer's beauty and performance skill for centuries to come.
If The Red Shoes is The Archers' most popular film, it is because it has inspired an audience beyond the fans of creative cinema. If you think you hate westerns, see Ride the High Country. If you think you hate musicals, find Damn Yankees. And if you avoid ballet in any form, see The Red Shoes.
---

The Criterion Collection's 4K Ultra HD + Blu-ray of The Red Shoes is not billed as 'new' but simply a "4K digital transfer from the 2009 restoration." The 4K release is a two disc set, with one 4K UHD disc of the film (with Dolby Vision HDR), and one Blu-ray with the film and all special features. I think the Blu-ray disc is the same as from 2010. The artwork and menus are the same, and when I changed over to the 'new' Blu-ray, my machine asked if I wanted to resume play from where I left off.
Back in 2010 the photochemical restoration of The Red Shoes was a very big deal, and the resulting Blu-ray made even more positive news for the legacy of The Archers. The restoration was supervised by The UCLA Film Archive's Robert Gitt. None of these review graphics can be said to represent the full richness of the 4K disc in motion.

As anticipated with 4K, the added resolution and contrast range gives the show a major boost. 1940s Technicolor was always eye-catching but the hyper-real, super-sensitive Shoes likely seduced theatergoers before any pretty faces or dancing came on screen. The illustrations here don't convey the impression of grainless, beyond-rich texture. In simple shots of Shearer's leg, we (as seen up top) we first see the bright red shoe, then note the texture of the (lace?) skirt, and then see that there are levels of fabric beneath it, and Shearer's foreleg as well. And that's not counting the Pinocchio-like theatrical detail of the floor treatment. That shot is a wonderment of subtlety, but Powell & Cardiff frequently knock us out with stark contrasts of primary color, like some of the close-ups of stage-painted faces. Maybe some viewers aren't moved by these expressive images, but most are, in a big way.
The fine 2010 extras appear unchanged — I re-viewed Scorsese's restoration introduction, and most of Thelma Schoonmaker's talk about the film and her late husband Michael Powell. The packaging overall looks identical to the old Blu-ray. To tell them apart, I carefully peeled the 'HDR' tag from the cellophane wrapper, to stick on the front of the new keep case.
Reviewed by Glenn Erickson
---
The Red Shoes
4K Ultra HD + Blu-ray rates:
Movie: Excellent
Video: Excellent
Sound: Excellent
Supplements (for the 4K edition – the disc is also available in a Blu-ray and DVD-only pkgs.):
Restoration demo featuring filmmaker Martin Scorsese
Audio commentary from 1994 by film historian Ian Christie, with actors Marius Goring & Moira Shearer, Jack Cardiff, Brian Easdale and Scorsese
A Profile of The Red Shoes, ITV's 2000 making-of documentary
Interview with editor Thelma Schoonmaker Powell from the 2009 Cannes Film Festival
Audio recordings of actor Jeremy Irons reading excerpts from Powell and screenwriter Emeric Pressburger's novelization of The Red Shoes and the Hans Christian Andersen fairy tale The Red Shoes
The 'Red Shoes' Sketches, a 1948 animated film of Hein Heckroth's painted storyboards, with the Red Shoes ballet as an alternate angle
Publicity stills and behind-the-scenes photos, Gallery of memorabilia from Scorsese's collection, Trailer.
24-page insert booklet with an essay by David Ehrenstein and a restoration article by UCLA archivist Robert Gitt.
Deaf and Hearing-impaired Friendly? YES; Subtitles: English (feature only)
Packaging: One 4K UHD disc (Dolby Vision HDR) plus one Blu-ray with the film and the special features, in Keep case
Reviewed: December 14, 2021
(6634shoe)

Visit CineSavant's Main Column Page
Glenn Erickson answers most reader mail: cinesavant@gmail.com

Text © Copyright 2021 Glenn Erickson