A musical that charms even audiences that don't like musicals, this adaptation of a big 1955 Broadway hit is noted for capturing much of the original's power and brilliance — more legendary stage performances should be filmed like this, immortalizing theater history that otherwise disappears into the ether. Gwen Verdon, Ray Walston, Russ Brown and star replacement Tab Hunter shine, yet 'unknown' Broadway talent Shannon Bolin and Robert Shafer earn just as much applause. The Verdon-Bob Fosse creative hookup is at its strongest here, complete with a show-stopper of a dance duo. Come to think of it, almost every song in this thing stops the show, like one of Joe Hardy's home runs: Wow!

Damn Yankees
Blu-ray
Warner Archive Collection
1958 / Color / 1:85 widescreen / 111 min. / Street Date March 16, 2021 / available through the WBshop / 21.99
Starring: Tab Hunter, Gwen Verdon, Ray Walston, Russ Brown, Shannon Bolin, Nathaniel Frey, James Komack, Rae Allen, Robert Shafer, Jean Stapleton, Elizabeth Howell, Albert Linville, Bob Fosse, Phil Arnold, Robert Banas, William Fawcett.
Cinematography: Howard Lipstein
Film Editor: Frank Bracht
Titles: Maurice Binder
Costume & Production Design: Jean & William Eckart
Art Direction: Stanley Fleischer, Bertram Tuttle
Music and Lyrics by Jerry Ross & Richard Adler
Choreography: Bob Fosse
Written by George Abbott based on the play libretto by Abbott & Douglass Wallop from Wallop's novel The Year the Yankees Lost the Pennant
Produced and Directed by George Abbott, Stanley Donen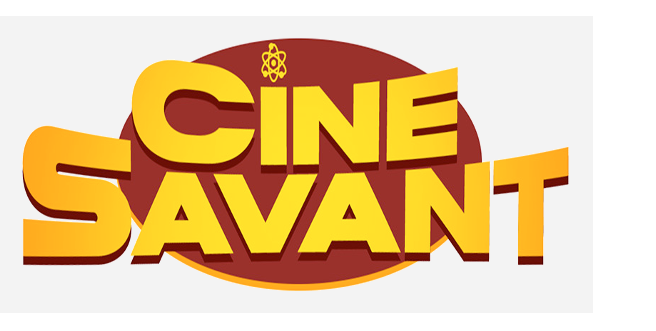 The song and dance comedy wonderment Damn Yankees simply knocks us out. By sticking with almost all of the Broadway cast and hewing close to the original story, the movie remained artistically satisfying but commercially neutral: Tab Hunter was not a musical draw. The picture won kudos but didn't enjoy the success visited George Abbott's more conventionally romantic musical from the previous year, Doris Day's The Pajama Game. That's just plain wrong, for the show is one of the more entertaining movie musicals I've ever seen. It's the one movie where the wonderful Gwen Verdon gets to really show what she can do; it's Ray Walston's best movie by far.
Faust was never this enjoyable, although the Peter Cook – Dudley Moore Bedazzled was almost as funny. The staging marshals intense feelings of Americana-nostalgia — and a serious undertow of truth about American males that desert their home lives for dreams of something more glamorous. The emotions here are socially significant. Even the original book equates Baseball Fever with Spousal Abandonment.

One long ball hitter, that's what we need! I'd sell my soul for one long ball hitter.
The frustrated prayer of middle-aged Washington Senators fan Joe Boyd (Robert Shafer) receives a Satanic answer when Mister Applegate (Ray Walston) offers to use magic to make him a superstar baseball player who can help the Senators beat the fearsome NY Yankees. Joe writes a goodbye note to his faithful wife Meg (Shannon Bolin) and is transformed into the handsome, youthful Joe Hardy, future hope of baseball fans everywhere (Tab Hunter). An impromptu audition with Senator's manager Benny Van Buren (Russ Brown) wins Joe an immediate place on the team. When Joe tries to re-contact his wife Meg, Mister Applegate looses his 'Number One Home Wrecker' on him: Lola, once the ugliest woman in Providence, Rhode Island and now a vamp from Hell (Gwen Verdon). Only one problem: Joe is so virtuous, he inspires Lola to reform.
Beyond its superior songs — every one of them an exuberant keeper — Damn Yankees' most affecting aspect is its sentimentality. Old duffer Joe Boyd deserts his wife, the long-suffering and sweet-hearted Meg. Neither Shannon Bolin nor Robert Shafer had film careers yet they're indelible, like Norman Rockwell paintings. As Americana the picture can't be beat — for kids of my generation the Boyd household's comfy chairs and patterned wallpaper immediately evoke grandma's house. The middle-aged Meg carries the heart of the show. Despite being replaced by the youthful Joe Hardy for most of the film's running time, Shafer's weary presence is never forgotten, like a guilty conscience.
Tab Hunter was once much maligned for being a Hollywood no-talent crammed into a Broadway cast, but he's just great as Joe — so good-looking that he easily personifies an ideal squeaky-clean ball player. We respond to Joe Hardy the same way we do Christopher Reeve as Superman — in this day and age, true-blue honesty brings a tear to the eye. Despite his lack of dance training Hunter acquits himself admirably in the final Two Lost Souls number. He's a fine foil for Gwen Verdon's fiery redhead. Her showcase number Whatever Lola Wants, Lola Gets is a wonderfully corny vamp act that makes fun of every seduction scene in history. Verdon's dancing had to be tamed down a bit from the original choreography to remove some burlesque motions considered too vulgar … but they aren't missed. Verdon makes up in personality what she might lack in raving beauty, and she fills out a tight skirt with legs that make Wonder Woman look like Twiggy. The clowning makes no difference: Lola Hernandez's dancing physicality is a pure expression of sex.
By this time acting as Bob Fosse's full choreographic collaborator, Gwen Verdon helps make the dance numbers in Damn Yankees some of the best ever. The baseball millieu defuses whatever pretension may be attached to the 'selling one's soul' theme — remember, just five years earlier Faust was fronted as the quintessential 'bad idea' play in The Band Wagon.  Fosse dances a showcase number with Gwen in Who's Got the Pain?, which showcases his signature moves and grace notes, characteristic poses, etc.
Verdon's numbers are smooth as silk and photographed in long takes that underline her achievement — how she sheds those tight pants so perfectly in Whatever Lola Wants is a wonderment. Some critics complain that the musical numbers are simply filmed straight, and therefore aren't cinematic. Cutting up Verdon and Fosse's solos and duets would be terrible — fancy editing is no more appropriate than it would be in a Fred Astaire number. And the critics are wrong anyway — Shoeless Joe from Hannibal Mo is staged for the camera and uses plenty of dynamic cutting. Ditto Two Lost Souls.

Yankees shows choreographer Bob Fosse's overall versatility. The dance chorus of baseball players in Shoeless Joe raises dust in a rousing routine composed wholly from actions and poses taken from classic baseball cards. Perhaps it was cut down slightly, for Stanley Donen must resort to a random cutaway to a smiling Smokey (the catcher) to bridge two (presumed) mismatched master shots. A black dancer performs several acrobatic tumbles. On one flip he loses his cap, but saves the shot by snatching it from the ground in a reflex motion. It's so deft you have to be looking for it to even notice. We immediately understand why that particular camera take was put it in the movie. We expect near perfection in choreography but this transcends it.
I'm handy with fire.
The big career winner in Damn Yankees is the inimitable Ray Walston. His Mister Applegate gets the wickedest lines and best bits of business. Audiences are amused by his red socks and laugh at his cracks about D.C. corruption: "How do you suppose some of these politicians around town got started?  And parking lot owners?"  Walston plays well against the cynical, unflappable Rae Allen as reporter Gloria Thorpe. Despite her eagerness to unmask Joe Hardy as a fraud, Gloria is an honest fan too. Applegate bombards her with sexist insults: Go home! Get married! Have Children!" For her part Gloria bounces nicely off Russ Brown's Benny Van Buren, who really does wonder if she works as a sports reporter to see the naked men in the locker room. Russ Brown's showcase number is of course Heart, a tonic to the spirit. After Damn Yankees baseball feels like the humanity's most noble activity.
Mister Applegate's comedy number  Those Were The Good Old Days makes great use of morbid imagery like pioneers being scalped and Marie Antoinette losing her head — and a hilarious one-shot cameo of Jack the Ripper having trouble gutting a victim with his knife. Don't faint, 21st Century Americans, but Good Old Days depicts stereotyped Indians and cannibals. Where's the petition demanding that the negative for Damn Yankees be burned?  As with the opening song Six Days Out of Every Year Donen and Abbott successfully employ multi-screen trickery.

Fans of TV's All in the Family will delight in seeing Jean Stapleton's supporting role as one of a pair of old-maid sisters, friends of the Boyds. Every line Sister Miller says is memorable, the best being when she tries to explain old Joe Boyd's TV habit to young Joe Hardy: "Every night you'd see that big fat slob sitting there!" It's her first movie.  Damn Yankees jettisoned some favorite songs on the way to the screen. The risqué comedy song (And Then I Thought About) The Game was reduced to background underscore. Two of Meg's songs were eliminated, so Adler and Ross let Meg express her sense of loss in a beautiful new tune written just for the movie: There's Something About An Empty Chair. The old maids Sister and Doris (the un-billed Elizabeth Howell) would like the abandoned Meg to be closer, but she clings to the hope that Joe will return. As a ten year-old kid, Damn Yankees provided this viewer's first empathetic view of women and marriage — so many seemed to get a raw deal, one way or another.
Wives!  They cause me more trouble than the Methodist church.
One common complaint of Damn Yankees is that Meg Boyd ought to recognize Joe Hardy as her husband Joe Boyd, from twenty or twenty-five years previous. As Gloria Thorpe would shout, "Bosh!"  Who says that Applegate transforms Joe into a copy of his younger self?  The younger Boyd surely didn't possess Hardy's superhero baseball skills or he'd never have become an insurance agent. The ultra-handsome Tab Hunter is a perfect choice to play an idealized fantasy baseball player, as humble as he is talented.
Although it ends on a solid emotional note, Damn Yankees can disappoint viewers expecting a big finale musical number. Both the baseball story and the Faust angle are resolved spectacularly in the race for the pennant between the Senators and the Yankees. The transformation of Lola back to her original self is genuinely chilling, with the Charles Addams- like weirdness of the grotesque creature and Applegate taking their ball park seats together. The next four moody minutes show the restored Joe Boyd sneaking home, reminding us of the later sci-fi horror film Seconds.  Meg and Joe Boyd reprise her heartbreaking signature tune, Applegate and Lola's phantoms are banished and the movie simply ends — not badly, but before some audiences are fully prepared. For such a light-hearted story Damn Yankees generates a wide range of moods and tones. At one point the swampy Potomac looks like a painting of the River Styx, with Joe waiting to cross to the Isle of the Dead. It's a magical show all around.
---

The Warner Archive Collection Blu-ray of Damn Yankees looks spectacular on Blu-ray, its wonderfully evocative art direction jumping out at us. Almost every scene concludes with the impression that 'nobody could have done that better,' from Gwen Verdon's electrifying performance to the sure guidance of the producing-directing team. On both this show and the earlier The Pajama Game George Abbott and Stanley Donen complement each other rather than fight for dominance.
Both of the Abbott/Donen musicals had been MIA for so long that we despaired that we'd never see them; surely some legal hurdle fell to allow their reissue on disc. Some fans may be upset that the mono mix for the musical numbers hasn't been swapped for the stereo soundtrack album, but that wasn't possible: the album cues are differ in both orchestration and performance than what is heard in the movie. In this lossless encoding Yankees' straight monaural audio track yields exceptional depth and power, especially in the harmonies of songs like Heart.
The menu allows viewers to play just the musical numbers, but the only video extra are a pair of trailers. The UK trailer substitutes the title What Lola Wants. Viewers are urged to read up on the directors and the stars of the show, for the disc has no making-of extras. Wikipedia says that Vincent Price once played Mister Applegate on stage in London — now that would have been something to see.
Sometime in the late 1990s the Academy held a special screening of Damn Yankees attended by its top stars including Gwen Verdon. I boast now and then about catching 'historic' screenings here and there but that night had to be really special — I've been told it was something to remember forever.
Edited by correspondent "B".
Reviewed by Glenn Erickson
---
Damn Yankees
Blu-ray rates:
Movie: Excellent
Video: Excellent
Sound: Excellent
Supplements: Two trailers.
Deaf and Hearing-impaired Friendly? YES; Subtitles: English (feature only)
Packaging: One Blu-ray in Keep case
Reviewed: March 7, 2021
(6458damn)

Final product for this review was provided free by The Warner Archive Collection.
Visit CineSavant's Main Column Page
Glenn Erickson answers most reader mail: cinesavant@gmail.com

Text © Copyright 2021 Glenn Erickson