Easily one of the best movies of its kind, J.A. Bayona's minute-by-minute tale of survival poses an immediate challenge to audiences: could I survive that?  The genuinely terrifying true story of one family lost in the middle of a devastating disaster is even more relevant now, with similar disasters seemingly happening daily. The near-flawless direction concentrates on the direct experience of a mother and son, who in just a couple of days learn the meaning of human concern and kindness. It's a Spanish production (in English); Naomi Watts received an Oscar nomination and Ewan McGregor and young Tom Holland give strong performances. We reach back ten years for this review.

The Impossible
Blu-ray
Summit Entertainment
2012 / Color / 2:35 widescreen / 114 min. / Lo imposible / Street Date April 23, 2013 / Available from Amazon / 19.99
Starring: Naomi Watts, Ewan McGregor, Tom Holland, Samuel Joslin, Oaklee Pendergast, Marta Etura, Sönke Möhring, Geraldine Chaplin, Ploy Jindachote, Jomjaoi Sae-Limh, Johan Sundberg, Jan Roland Sundberg.
Cinematography: Oscar Faura
Production Designer: Eugenio Caballero
Art Directors: Jaime Anduiza, Dídac Bono, Lek Chaiyan Chunsuttiwat, Marina Pozanco
Film Editors: Elena Ruiz, Bernat Vilaplana
Visual Effects: Pau Costa, Félix Bergés
Original Music: Fernando Velázquez
Written by Sergio G. Sánchez story by María Belón
Produced by Belén Atienza, Álvaro Augustin, Ghislain Barrois, Enrique López-Lavigne
Directed by J.A. Bayona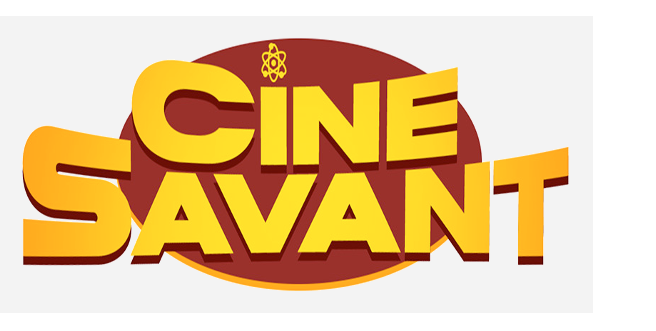 Once upon a time the 'disaster' movie had a connection with human beings. Back when the world seemed a safer place (an illusion, surely) it was supremely exciting to see filmic recreations of big-trouble situations, especially of people on airplanes or ships — The High and the Mighty, A Night to Remember, The Last Voyage. Then Irwin Allen turned the subgenre into a circus of cheap thrills and overripe movie star cameos. Our job was to watch to see what horrible fates awaited chosen victims, guessing who would and who wouldn't be alive when the 'The End' card came up. These are still nostalgia items: The Poseidon Adventure, Earthquake (produced by Jennings Lang), and especially The Towering Inferno. Inferno is the most popular and the most offensive. We recall the sadistic spectacle of adulterers being turned into human torches, as payment for their sins.
That's why we remember movies that put us through credible, real-life, non-judgmental ordeals, that challenge us to identify with people in dire straits, making life and death decicions. Two good examples that we reviewed in the last few years are the Japanese Fukushima 50 and the Norwegian The Wave. Each faces its can't-ignore-it crisis, without shoveling on unnecessary ironies or biased morals.

I only obtained a Blu-ray of 2012's The Impossible very recently. To me it played very much like Stephen Soderbergh's Contagion, another superior film that stands just outside many people's entertainment Comfort Zone. The Impossible recalls a real experience that demands one's attention. Substantial on-screen discomfort and suffering is involved, but it's entertaining because it has mostly positive things to say about people. The Bennett family's struggle plays out in a landscape that might as well be post-apocalyptic, and we can relate directly to their ordeal. Most of us live somewhere where a natural disaster could indeed turn our lives upside down, with little advance notice.
The show is a true account of the experience of María Belón, a Spanish doctor. The family has been renamed as English-speaking 'generic' Europeans. Maria and Henry Bennett (Naomi Watts & Ewan McGregor) arrive in Thailand's brand-new Orchid Beach Resort just before Christmas, 2004. Two days later, Henry and the two younger boys Thomas and Simon (Samuel Joslin & Oaklee Pendergast) are coming back from the beach, and Maria and the slightly older Lucas (future Spiderman Tom Holland) are at the resort's pool, a few hundred feet away.

Without warning, a monstrous tsunami wave smashes in, sweeping everything before it, crushing and drowning many. Smashed about like a doll in the rushing water, Maria is gashed in the leg and her side, and must fight to stay conscious. When she finally gets her breath back she doesn't recognize anything. She locates Lucas, who is relatively unhurt. Henry and the other two boys are nowhere to be seen. They begin a slow trek through the water to get help; along they way they pick up a helpless little lost boy, Daniel (Johan Sundberg).
The disaster is one of the biggest in recent history. A 25-foot wave of water laid waste to a wide area, wiping out everything before it including communications. In the one resort locality 5,000 people were killed in a matter of minutes. A big chunk of the film deals with young Lucas, a normal sheltered & self-oriented kid who might thoughtlessly get lost in a shopping center. He's forced to Grow Up instantaneously, taking on the responsibility of getting his mother to safety and looking after her when they finally reach a disaster relief center.

The area near the Thai resort has mostly been wiped out, with rescue facilities in disarray. Maria is eventually taken to a makeshift clinic, but all they can only offer a preliminary operation. The nightmare continues with Lucas left to his own devices. When semi-conscious, Maria simply tells him to 'help people.' Around them are thousands of victims in shock, locals and tourists trying to find missing loved ones.
The film was overseen by Doctora María Belón herself; it feels real because the screenwriters haven't injected extra artificial conflict. The ordeal during and after the tsunami is terrifying. Maria and Lucas are stuck for what seems like hours in unstable waters — either one of them might be struck by dangerous floating debris, or just become exhausted and drown. Maria's losing blood, which is alarming; when they finally get out of the water she can barely hobble along, even with his aid.
Some reviewers felt the need to dismiss The Impossible as some kind of 'bad vacation' story. One all but asked why we should care about the wealthy tourists, as if they deserved this punishment. J.A. Bayona's movie instead fixates on the human element without sentimentalizing everything. Lucas and Maria are helped by local Thais living in very basic conditions. People help people because it's the right thing to do. Maria's too wiped out to respond with much more than tearful thank-yous. The improvised aid center is of course a mess, with Maria hastily given a bed in a corridor-ward jammed with the injured. She slips in and out of consciousness. She's distraught about her missing family, but she's not made superhuman for dramatic impact.

The suspense grows as we realize the chances of things going wrong in the chaos of overtaxed medics and distressed victims. If Henry or the boys have survived, Lucas will have to keep his eyes open to spot them in the hordes of refugees coming through on trucks and buses. In the scariest development, Lucas returns to find his mother's bed empty. Communication across language barriers doesn't help, and Lucas resists when they try to tell him bad news . . .
It wouldn't be fair to detail more. The Impossible keeps us in extra suspense by not opening up the proscenium to see the big picture of what's going on. We're limited to what Maria and Lucas know. For all they know at the outset, the whole world could have been destroyed.
There are no villains. Everybody pitches in to help, even many of the victims. The exhausted nurses are charity personified.  Lucas runs around the hospital like a mouse. He scans faces in search of his dad and brothers, and does what he can to help people reconnect. We worry for Lucas when he's running free, searching and tracing. What if some do-gooder forces Lucas to a missing children's center, not understanding that he's with his mother?  He's a trouper, a shining example of Rachel Cooper's belief that children are man at his strongest — they abide.

Ewan McGregor has a key scene that captures the way bottled-up emotions can come bursting out under stress. Henry borrows a cell phone to call back home. All he can say is that he hasn't found Maria; it's heartbreaking to hear Henry try to respond to questions for which he has no answers. Also making a good impression is Sönke Möhring (Inglourious Basterds) as a tourist who aids Henry even though his own loved ones appear to be missing for good. And Geraldine Chaplin, a familiar face in Spanish cinema for decades now, has a nice little scene with Lucas in the dark of the night.
The production overall is quite a marvel. The scenes of destruction and devastation are overwhelming. Huge wave surges from giant water tanks are augmented with computer generated effects. After the big wave scene, it's nigh impossible to know what is digital fakery. The movie doesn't try to compete as a special effects extravaganza; we only see what Maria and Lucas see and often that's just a mess of rushing water. The landscape is suddenly featureless — how do they know which way to walk?  The chaos at the aid centers is overwhelming; it's all mounted on a big scale. Maria is lucky to get any help at all.
The Impossible is a highly-identifiable experience that plays into our fear of 'everything going amiss' and losing track of our loved ones. We're impressed with the filmmakers' avoidance of easy sentiment and Hollywood clichés. Don't worry, the 'Mother And Child Reunion' joy is there, but it's not oversold or cheapened.
---

Summit Entertainment's Blu-ray of The Impossible is well worth catching up with, ten years after the fact; I finally grabbed a Blu-ray during the pandemic and am happy to be able to review it — it's highly recommended. The show wasn't invisible in 2012 but I don't remember seeing a lot of publicity floating for it. It reportedly made little money in the U.S. but cleaned up around the world, serving notice that the American box office is no longer necessary for international success. Naomi Watts earned a Leading Actress nomination with the picture. The winner was Jennifer Lawrence, for Silver Linings Playbook.
The Spanish-produced film is just as polished as a Hollywood product, especially the sophisticated post-production effects. The actual tsunami wave can almost be felt. Tthe editing gets across a truth of fast-moving danger — one must first grasp the reality of what's happening before one can react. This feels like an antidote for disaster movies in which people outrun tornadoes, explosions, and flowing lava. Where one happens to be makes all the difference. Resort guests and staff on higher floors of the concrete structure may have been untouched by the wall of water — but were then surely stranded for hours in the midst of complete chaos.
The disc encoding is immaculate. Summit gives us two featurettes on the making of the film and a fascinating audio commentary with the director, the screenwriter and the woman who lived the experience, María Belón.
Reviewed by Glenn Erickson
---
The Impossible
Blu-ray rates:
Movie: Excellent
Video: Excellent
Sound: Excellent
Supplements:
Audio commentary with J.A. Bayona, writer Sergio G. Sánchez, producer Belén Atienza and María Belón
Featurettes Casting The Impossible and Realizing The Impossible
Deleted scenes.
Deaf and Hearing-impaired Friendly? YES; Subtitles: English & Spanish (feature only)
Packaging: One Blu-ray in Keep case
Reviewed: June 24, 2022
(6751impo)

Visit CineSavant's Main Column Page
Glenn Erickson answers most reader mail: cinesavant@gmail.com

Text © Copyright 2022 Glenn Erickson