This Japanese docudrama is an excellent primer on the scary near- meltdown at the Fukushima Daiichi nuclear power plant in 2011. After the earthquake, a tsunami triggered a 'major nuclear event.' A group of dedicated engineers struggle against odds to regain control. It's another 21st Century disaster writ large — we applaud the camaraderie and commitment of the response teams while bureaucratic and political BS threatens to doom half of Japan. As with last week's Spacewalker I'm betting that most negative reviews were written by people who saw the English language dub job … in the original Japanese, star Ken Watanabe's performance is terrific.

Fukushima 50
Blu-ray
Capelight
2020 / Color / 2:39 widescreen / 121 min. / Street Date April 13, 2021 / Available from Amazon / 29.98
Starring: Ken Watanabe, Takumi Saitoh, Kôichi Satô, Tomorô Taguchi, Mark Chinnery, Yuri Nakamura, Justin Leeper, Yasuko Tomita, Hidetaka Yoshioka, Riho Yoshioka, Masane Tsukayama, Masato Hagiwara, Shirô Sano.
Cinematography: Shoji Ehara
Visual Effects Director: Toshio Miike
Original Music: Tarô Iwashiro
Written by Yoichi Maekawa from the book by Rûshô Kadota
Produced by Daiji Horiuchi, Yoshirô Ido, Tsuguhiko Kadokawa, Shinichi Maruyama
Directed by Setsurô Wakamatsu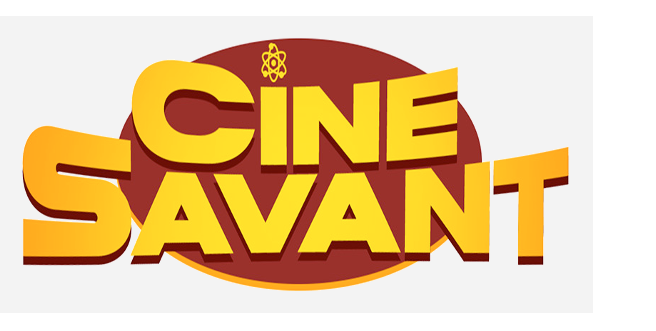 Science fiction aims to predict the future, but in real life it seems the wrong parts of our favorite sci-fi thrillers come true — the 'Imagination of Disaster' aspects highlighted by essayist Susan Sontag. Sci-fi screenwriters only repeated what sober men like President Eisenhower had been saying, that humanity was playing with forces it wasn't yet ready to handle. The Shochiku and Kadokawa companies joined up for this drama about the desperate attempt to prevent a melt-down of the Fukushima Daiichi nuclear power station, in the tense days following the 9.0 earthquake and the tsunami that inundated parts of northeastern Japan. Fukushima 50 is a testament to heroism, with a few (the fifty) front-line engineers doing 'what had to be done.'

Fukushima 50 is something of a surprise: its criticism of Japanese politics is quite frank. I should think its depiction of the president of the Daiichi company and the Prime Minister ruffled some feathers. The Fukushima Daiichi nuclear power plant has several reactors in line, right on the seashore; it weathers the quake fairly well but when the tsunami arrives everything goes to hell. Far more of a surge than what the plant was designed to withstand, the onrushing sea water knocks out the power generators, making cooling the reactors impossible. Within an hour the top engineer in charge Masao Yoshida (Ken Watanabe of Letters from Iwo Jima) is looking at multiple possible melt-downs… each a potential Chernobyl. With the surrounding area laid waste and roads blocked, fire trucks capable of pumping water can't get through. An attempt to 'fly' them in by helicopter proves impractical. Engineers are so desperate that they collect the batteries from their cars, to provide power to read the plant's heat and radioactivity gauges. Entering the reactors becomes extremely hazardous — not only is the radiation off the scale but the temperatures inside are climbing into the hundreds of degrees.
Masao has able support on his side, from his top engineers down to the facilities lady who must deal with restroom plumbing that no longer functions. We're impressed by the professionalism and large-scale teamwork. Going back to the sci-fi analogy, the emergency response is like a Godzilla movie, except that the threat is real. The workrooms are packed with experts, but they aren't there just to fill out the widescreen image. Every new bit of information seems worse than the last; Masao soon realizes that getting angry won't help. There are grave decisions to be made, all of which will put lives at risk.
Venting radioactive steam into the air seems unthinkable, until the only alternative is to let the reactors explode from the mounting pressure. Suicide squads are organized to enter the darkened reactors and manually open relief valves. The idea is that older men go, until it's clear that a younger fellow is the one who best knows the system of valves. It IS like a Japanese military movie, with key statements chanted back so everyone is on the same page: "Valve 402 open!" — "Valve 402 open!"

A couple of reactors eventually DO explode, making the area outside almost as dangerous as inside. A mass effort is made to evacuate all civilians, at first for a radius of 10km around the plant, and later a full 20km. It's a huge swath of real estate. Most of the workers' families are involved. When the power is on, the staff can easily communicate with cell phones on the outside.
But the excellent communications also enable a crippling crisis of command: even though he's far away from the plant, the company president insists that HE be in control of the emergency. His experts second-guess the on-site engineers. When Masao balks at following the arbitrary, rash directives, the president screams like a maniac — he wants his orders obeyed without question. The outside interference slows Masao's emergency response.
The situation gets even worse when the Prime Minster intervenes, and insists on visiting the site personally. Masao is forced to put off desperate actions for hours because he can't risk a major explosion with the PM present. The politician screams in anger when asked to follow simple safety precautions … until it soaks through his thick skull that the crisis response is hanging by a thread, and that a huge chunk of Japan may be rendered uninhabitable, including Tokyo. His only idea is a show for the public: a helicopter drops some water over one of the overheated reactors. The wind blows it off target.

Masao Yoshida comes near the breaking point more than once. These Japanese leaders don't hold back their emotions, and at one point Masao shows his rage by dropping his pants to the company president's video camera. A few minutes later, Masao is humbling himself before his lowest-rung staff members, apologizing for not solving the problems and begging them to persevere. Much bowing and other expressions of formal deference and sincerity follow. It's a good leadership system — the externalized solidarity gestures build team strength and commitment. When it's time to evacuate excess personnel from harm's way, some younger engineers refuse to clear out. The argument that finally convinces them is pretty bleak: "you'll be needed to come back and work when we're dead."
Director Setsurô Wakamatsu gets maximum interest out of these tense events, which pop between various 'war rooms.' The American ambassador is seen reporting to Washington as well. The ordinary working-men at the reactors easily win our respect and sympathy. Scenes that convey their personal stories are quite effective, barring an awkward flashback or two: do we really need childhood memories showing American and Japanese kids flying a toy airplane together?  When one of the engineers finally visits an evacuation center, he apologizes for his part in ruining an entire town. The displaced civilians speak up to thank him for his efforts.

The special visual effects are nicely tailored to the story's needs. Instead of creating massive, outlandish panoramas as in the laughable 2012 (talk about masochistic 'imagination of disaster' thrills), the shots mostly mimic what a news camera might catch. There are a few exceptions. We get up close to a fiery fault line gnashing away on the ocean floor, and witness a large tsunami swell forming at sea. The engineers are caught off guard when a surge of water washes over the entire plant, flooding everything exposed. Later on we see 'impossible' views inside the reactor core, showing the fuel rods melting. But they help the wider audience understand what's going on.
The political messages are kept to a minimum. The gravity of what might happen to Japan doesn't cue a set of position speeches about nuclear power, as the events we see speak for themselves. Nobody blames the U.S.. Early on somebody mentions some American technology that's not the best, but a full sequence is devoted to the U.S. Army's assistance to the evacuees — just as Japanese firemen came to New York to help after 9/11. (I didn't know that happened.)
The denouement is rather scary — we're told that the experts still aren't certain exactly what averted a full chain reaction meltdown. An engineer returns to Fukushima two years later and drives through entire neighborhoods abandoned because of radiation danger. 'Empty city' scenarios were a staple of early end-of-the-world' science fiction cinema, as in Five (1951) and On the Beach (1959). Nuclear accidents create depopulated towns, but in a different context.
We take away two things from Fukushima 50. First, there's no room for error with nuclear power. Whatever precautions are taken in nuclear power reactors, they need to be trebled way beyond predictable disaster scenarios. This near- meltdown was like the Titanic, except that the potential victims weren't limited to some passengers in a boat. Fukushima dumped a lot of radiation into the air and the ocean, and ambient radiation levels worldwide keep creeping upward. How was your fish dinner the other night?
---

Capelight's Blu-ray of Fukushima 50 is a happy surprise. It's an exciting, unusual crisis drama, even if much of its thunder was stolen by the more detailed, gory and grandiose TV miniseries Chernobyl. It's respectful of the gravity of the subject, and not preachy or too defensive about Japanese policies. I'd honestly like to know if anybody reacted to the total slam given the Daiichi president and the Prime Minister.
Filming with digital cameras, the show gives us a scary good look at what it might be like on a desperate mission into the pitch-black enclosure of a melting reactor, following instructions written on the sleeves of our radiation suits. The team's plastic boots begin to melt from the excessive heat. The show's audio and music are well judged, and don't overstate the emotional reactions on screen.
Again, Fukushima 50 is best seen in Japanese language with subtitles. The English dub is better than the one for Spacewalker but having those wrong voices coming out of the actors' mouths still flattens everything into dramatic mush. The trailer online is in English, so don't judge the feature by its voice track.
2020 may not have been the most competitive year for movies but Fukushima 50 took home Japanese awards for best director and for best supporting actor, Ken Watanabe. Capelight's Blu-ray has no extras beyond some trailers, but it gives us the show in a fine presentation, picture and sound.
Reviewed by Glenn Erickson
---
Fukushima 50
Blu-ray rates:
Movie: Excellent
Video: Excellent
Sound: Excellent Japanese and English Dub
Supplements: trailers.
Deaf and Hearing-impaired Friendly? YES; Subtitles: English (feature only)
Packaging: One Blu-ray in Keep case
Reviewed: April 19, 2021
(6475fuku)

Visit CineSavant's Main Column Page
Glenn Erickson answers most reader mail: cinesavant@gmail.com

Text © Copyright 2021 Glenn Erickson