The Complete Films of Agnes Varda

An artist's life is always more than their 'published' works, but that this massive 'Agnés in a box' comes close to being the last word on an impressive filmmaker sometimes dubbed The Mother of the French New Wave. It certainly is as comprehensive and complete as possible when it comes to her films. So far they've all been pleasant discoveries. This review describes the collection and separately reviews two previously unfamiliar titles, the quirky sci-fi fantasy Les créatures and the worthy pro-feminist drama One Sings, the Other Doesn't.

The Complete Films of Agnès Varda
Blu-ray
The Criterion Collection (no spine numbers)
1955-2019
fifteen Blu-ray Discs
available through The Criterion Collection
Street Date August 11, 2020 / 249.95
Directed by Agnès Varda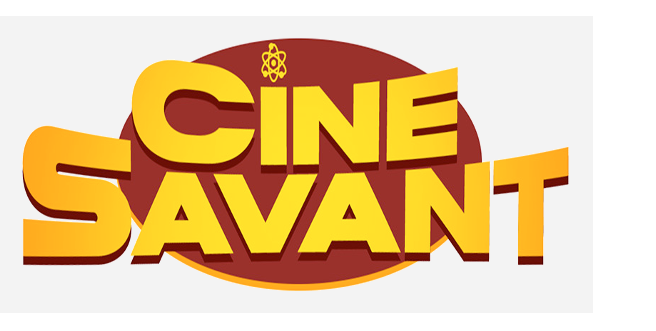 The great Agnès Varda passed away just over a year ago. She appears to have been creatively active almost to the very end, an insatiable, unstoppable filmmaker of taste & discretion and natural ability. IThe first time I became aware of her was with Le Bonheur, the effect of which was devastating. That disturbing movie and the less subtle Diary of a Mad Housewife had a big influence on my attitude regarding women. It was much later that I was able to see more than a few of her pictures. The door to her work opened wider with Criterion's disc sets 4 by Agnès Varda (2008) and Agnès Varda in California (2015). Now this massive The Complete Films of Agnès Varda arrives in a form that can only be called a cinematic event.
If you have attended retrospective screening series of famous filmmakers, you'll know that it is usually not possible to see each and every presentation. The Complete Films box assembles the entirety of a busy career into one 8 by 7 by 2-inch box. With pictures of Agnès on both sides and weighing in at three pounds, it almost feels like the film artist is in the box. The work to assemble this dense, compact item must have been staggering. Boxed sets like this are often not well organized, making it difficult to extract the individual film one is looking for. About 14 movies in, I haven't yet encountered a misstep. Criterion's producer Valeria Rotella has really thought it out.
This special presentation differs in that it is outside Criterion's usual numbering system. Last year's Godzilla boxed set carried the number 1000, but only the original feature has an individual spine number. The previously-released Varda pictures also carried spine numbers, but this new box does not.
The main part of this review just describes the product, but I have comments on two of the entries a bit further down below. The disc stats set tell us that 39 films are included, but the extras on each of the fifteen discs add over seven hours of additional filmic real estate devoted to smaller items. These include footage from unfinished features, BTS footage, video essays, and Agnès Varda introductions; also interviews with collaborators and family members. Other extra items examine Varda's work on commercials, and as a visual artist, a maker of installations.
Also present is a 'lost' Varda feature called Nausicaa (1970), that was suppressed for political reasons pertaining to the dictatorship in Greece — the French government seized the elements from the lab without explanation. Presented in workprint form, it begins with a man exiled from Greece talking about torture, and combines theatrical pieces, docu elements and more interview testimony. It's a powerful political statement.
The producers of the Complete Films box have found a way to organize this diverse body of work. It almost breaks down into periods: her early films (she made an important feature, La Pointe Courte six years before her more famous husband Jacques Demy's feature debut), her 'California' period, her collaborations with Jane Birkin, her later work in other visual arts.
Agnès Varda's pictures about Jacques Demy fit in well with her late-career effort to restore her own films and his as well. That project appears to have been completed, or almost completed, which resulted in the marvelous The Essential Jacques Demy in 2014. The Motion Picture Academy recognized Varda in 2018 with an honorary Oscar. As her incredibly productive creative life moved into its third act, she enjoyed the privilege of reorganizing all the Varda and Demy films, cleaning them up and prepping them for posterity. This The Complete Films of Agnès Varda box isn't a tombstone, but more like a victory lap. Few artists are able to archive their own legacies in this way.
Helping through the enormous volume of content is a 200-page book with essays and film notes by Amy Taubin, Michael Koresky, Alexandra Hidalgo, Ginette Vincendeau, So Mayer, and Rebecca Bengal. The glossaries included helped locate Nausicaa (#7). Taking in the variety of Agnès Varda's work illuminates her vagabond nature — she was something of a cinema explorer, trying out new ideas and approaches. I personally think that her 'California' feature Lion's Love is a creative dead end. Exploring those particular personalities didn't lead anywhere, but other films made on her American sojourns more than compensate. Her husband's feature Model Shop made his California detour less than ideal, if not a serious misstep. Not needing to achieve success as defined by the commercial film industry gave Varda more freedom — she slipped easily between features, documentaries, and personal inquiries.

PROGRAMS AND FILMS
Disc 0`: Agnès Forever —
Varda by Agnès (2019)
Les 3 boutons (2015)
Disc 02: Early Varda —
La Pointe Courte (1955)
Ô saisons, ô châteaux (1958)
Du côté de la côte (1958)
Disc 03: Around Paris —
Cléo from 5 to 7 (1962),
Les fiancés du pont Macdonald (1962)
L'opéra-mouffe (1958),
Les dites cariatides (1984),
T'as de beaux escaliers, tu sais (1986)
Disc 04: Rue Daguerre —
Daguerréotypes (1975)
Le lion volatil (2003)
Disc 05: Married Life —
Le bonheur (1965)
Les créatures (1966) Reviewed below.
Elsa la Rose (1966)
Disc 06: In California —
Uncle Yanco (1968)
Black Panthers (1970)
Lions Love (. . . and Lies) (1969)
Mur Murs (1981)
Documenteur (1981)
Disc 07: Her Body, Herself —
One Sings, the Other Doesn't (1977) Reviewed below.
Réponse de femmes (1975)
Plaisir d'amour en Iran (1977)
Disc 08: No Shelter —
Vagabond (1985)
7 p., cuis., s. de b. . . . (á saisir) (1985)
Disc 09: Jane B. —
Jane B. par Agnès V. (1988)
Kung-Fu Master! (1988)
Disc 10: Jacques Demy —
Jacquot de Nantes (1991)
The Young Girls Turn 25 (1993)
The World of Jacques Demy (1995)
Disc 11: Simon Cinéma —
One Hundred and One Nights (1995)
Disc 12: La glaneuse —
The Gleaners and I (2000)
The Gleaners and I: Two Years Later (2002)
Disc 13: Visual Artist —
Faces Places (codirected with JR, 2017)
Salut les cubains (1964)
Ulysse (1982)
Ydessa, les ours et etc. . . . (2004)
Disc 14: Here and There —
Agnès de ci de lá Varda (2011)
Disc 15: Beaches —
The Beaches of Agnès (2008)
I've previously reviewed Criterion's earlier Varda collections; the mostly new restorations on this big disc set boost their quality to Blu-ray, but the content is the same. 4 By Agnès Varda gives us a quartet of the director's most celebrated features: La Pointe Courte, Cléo from 5 to 7, Le Bonheur, and Vagabond. Each is experimental in a different way. I've always recommended Cléo from 5 to 7 as the best advent film for Ms. Varda — it shares actors and the composer Michel Legrand (on camera as an actor) with Jacques Demy's Lola.
Likewise the Agnès Varda in California disc set is something I still reference, especially to revisit Mur Murs, the documentary about the Los Angeles mural scene in 1980, which is a marvelous memory piece for my much-missed friend, artist Terry Schoonhoven.
Two chosen new reviews:
---

Les créatures
1966 / B&W / 2:35 widescreen (Franscope) / 94 min.
Starring: Catherine Deneuve, Michel Piccoli, Eva Dahlbeck, Lucien Bodard, Marie-France Mignal, Nino Castelnuovo.
Cinematography: Willy Kurant, William Lubtchansky, Jean Orjollet
Film Editors: Maria de Lourdes Osorio, Janine Verneau
Original Music: Pierre Barbaud
Produced by Mag Bodard
Written and Directed by Agnès Varda
I gravitated to this unusual film because — forgive me — it's written up in several books as a science fiction movie. I'd say it's only sci-fi in the way that term is sometimes applied to puzzle-stories by author Luis Borges.
In her introduction Agnès Varda calls this one a misfire, saying that she didn't take her idea far enough. She and Jaques Demy spent a winter writing on a quiet island, and she came up with this difficult blend of realism, science fiction and poetic fantasy. After an auto accident that has scarred his face and left her mute, a husband and wife (Michel Piccoli & Catherine Deneuve) recover on an island that is isolated by each rising tide. A novelist, he cooks up a mystery-science fiction (his words) idea suggested by the people he meets at the market and the local hotel. Some are unpleasant, most are indifferent. The narrative alternates scenes of the couple's devotion in isolation (she's pregnant), and a second level of reality in which the writer's fantastic story becomes real.

The story is a more civilized version of a pulp concept seen in scores of Jésus Franco movies. A recluse in a house with a tower has created a 'human remote control' device using TV screens, large metal medallions, and a chessboard with tiny human figures that move (hologram-like figures, 12 years before Star Wars). The recluse pays two little girls to drop the metal buttons in the pockets of those he wishes to control. He makes them do unmotivated, cruel things. The hotel manager behaves like a tramp, and another man almost jumps out a high window. The misfit engineer's device only works for one minute at a time, during which the B&W image takes on a red tint.
Varda seems to have been inspired by the actual island location. Her concept never fully gels, despite good acting from all. Deneuve's part is one-note; she's sweet and devoted and communicates by writing on a tablet. Everyman-type Piccoli tangles with a pair of troublemaking locals that want him to help in a robbery. Various petty intrigues among the locals don't add up to much, despite a nice performance by Eva Dahlbeck as a hotel owner and a quick appearance by Nino Castelnuovo from Demy's The Umbrellas of Cherbourg. The connection between the writer's imagination and the sci-fi manipulation of the robot-controlled 'creatures' never develops a coherent point, unless it's that Piccoli's writer conquers his writing problems by vanquishing the odd villain and retaking control of his craft. Has he been putting too many half-baked ideas into his novels?

Interestingly, the most promising moments come when Piccoli talks with a horse and a rabbit, making up both sides of the conversation. The encounters momentarily lighten the mood, expressing the writer's ability to concoct amusingly convincing unreal situations. That is needed because the audience must do too much waiting through neutral scenes — the only mood created is a horror-like anticipation of violence.
Ms. Varda filmed few if any outright fantasies like this, and the B&W 'scope cinematography stresses a realism more akin to her documentaries. The modernistic tones of composer Pierre Barbaud help with the mood, but we'd easily believe that the red tints for the 'One Minute Possession' of various characters was invented in the editing room, because the concept wasn't making visual sense. When the two men sit across from each other with a human chessboard to 'play chess' with real people, the clever double exposures do create some interest. But we wait in vain for the central story idea to take off. The movie instead reminds us a bit of Ingmar Bergman's Hour of the Wolf, which finds a much more extreme horror approach to the idea of an artist seeking creative inspiration on a lonely island.
The main extra associated with Les créatures is a docu excerpt where we see Agnès Varda shooting a pickup shot of Michel Piccoli in her house, and preparing to record the music score, while her husband works in a different area.
---

One Sings, the Other Doesn't
1977 / Color / 1.66 widescreen / 121 min. / L'une chante l'autre pas
Starring: Thérèse Liotard, Valérie Mairesse, Robert Dadi`s
Cinematography: Charles Van Damme
Film Editor: Joöle Van Effenterre
Original Music: François Wertheimer
Produced by Mag Bodard
Written and Directed by Agnès Varda
For a second mini-review I picked the first of Varda's feminist films that caught my eye. It was a good choice. Agnès Varda's mini-feminist epic traces twenty-five years in the lives of dear friends who meet in tragedy, part for ten years and then come together again as each begins the task of carving out a sensible life for themselves. About a half-hour of the picture spans years through narration and postcards passing in the mail. That epistolary device serves Varda's style well. Fans of great screenwriting may not like the frequently political nature of the dialogue, but the performances and the feeling the film imparts are very rewarding. It's the saga of young women navigating lives stifled by parents, reproduction laws and the inequality of marriage. There's also a socialist undercurrent. When the 'one that sings' joins in a traveling femme musical consciousness group, the Varda-written lyrics of one of their songs they sing don't mince words — men are bourgeois but women are the proletariat.

The messages in the songs are not carried over to the believable, un-romanticized storyline. In 1962 High schooler Pauline (aka Pomme; Valérie Mairesse) visits a photo studio and connects with her former friend Suzanne (Thérèse Liotard), an impoverished, desperate 23-year-old with two children by a married man. Pauline breaks with her family to help Suzanne but after a tragedy they separate; Pauline joins a political singing group and Suzanne has no recourse but to go back to her disapproving farming family. They meet by accident during an abortion rights protest ten years later; both are doing all right, and Pauline is in love with an Iranian economist. The next fifteen years will see dramatic changes for the better, mainly because both women make decisions based on their worth as individuals, not just wives or lovers.
As a political film this one can't be beat. It's a quasi-musical punctuated at intervals by Pauline's performances with a feminist singing group (Doudou Greffier and Joëlle & Micou Papineau). The feminism being put forward isn't extreme — just a call for the right to make their own life choices and control their own bodies, which of course clashes with rigid church and marriage institutions. One song celebrates the joy of carrying a child during pregnancy, for women 'gifted with a motherly instinct.'

Varda seems much more at home here than with the contrived pulp fantasy of Les créatures. Nothing seems false and the drama flows from basic issues, not an external conflict mechanism. Pauline's romance with her handsome Persian lover turns into a romantic trip to Iran, a marriage and a child; when that relationship morphs into a traditional male-centric trap, she's smart enough to disengage (and her husband is decent enough not to forbid her). Suzanne falls in love with a married man but doesn't repeat her teenage folly by becoming the Other Woman. She finds happiness in stability, a 'bourgeois' state that doesn't interfere with her friendship with Pauline. You can't tie a good woman down: the resolution embraces personal freedom, loyal friendship and the joy of watching children grow to adulthood with less pain and anguish than their mothers.
Redheaded Valérie Mairesse looks positively plump in the early teenaged scenes — she must have did some appearance-shifting to become the older, leaner Pauline. Thérèse Liotard goes from frightened and desperate to satisfyingly happy and fulfilled; I remember her good contribution to the Bertrand Tavernier sci-fi picture Death Watch. I would imagine that One Sings, the Other Doesn't would be a positive influence on most young women. Each takes control of her life in most things, and they are lucky that most of the men they meet are reasonable (especially the traditional Persian). In her job as a women's clinic manager, Suzanne constantly counsels women who are either weak of will or defeated; it is not implied that her feminist coaching is a cure-all.
The main feature on disc #7, One Sings, the Other Doesn't comes with a short subject made at the same time as Varda's film shoot in Iran. In 1976 Iran is of course pre-revolution; women are seen wearing head coverings but westerner Pauline is allowed to let her curly red hair go free. There's none of the extreme fear & loathing communicated by the later American picture Not Without My Daughter, which demonizes Persians with an 'Ayatollah brush.'
---

The Criterion Collection's Blu-ray set The Complete Films of Agnès Varda is a massive undertaking. The fifteen discs come in a heavy box with the hefty book and the even heftier 'disc book' holding the individual discs. The inside of the outer box is lined with curious Varda quotes and cartoons. I've checked the visual quality of eight of the discs, and haven't encountered films that won't play or menu items that don't appear. And I keep making notes of titles I have to return to and see in their entirety.
Reviewed by Glenn Erickson
---
The Complete Films of Agnès Varda
Blu-ray rates:
Video: Excellent
Sound: Excellent
Supplements: See above.
Deaf and Hearing-impaired Friendly? YES; Subtitles: English
Packaging: fifteen Blu-ray discs in book sleeve holder with 200-page book in heavy card box
Reviewed: August 5, 2020
(6322vard)

Visit CineSavant's Main Column Page
Glenn Erickson answers most reader mail: cinesavant@gmail.com
Text © Copyright 2020 Glenn Erickson