To the short list of 'classic' nuclear horror on Blu-ray we can now add the one that hits closest to home. Lynne Littman's harrowing film stays small-scale and Big Emotion, enduring a slow extermination for an innocent family. A little California town loses contact with the rest of the world, and hope fades as the awful reality sinks in. Jane Alexander, Lukas Haas, and William Devane star in a TV movie so affecting that Paramount gave it a theatrical release. The disc has two commentaries and a selection of 20th anniversary features.

Testament
Blu-ray
Viavision [Imprint] 170
1983 / Color / 1:78 widescreen / 90 min. / Street Date October 26, 2022 / Available from [Imprint] / au 34.95
Starring: Jane Alexander, William Devane, Ross Harris, Roxana Zal, Lukas Haas, Philip Anglim, Lilia Skala, Leon Ames, Lurene Tuttle, Rebecca De Mornay, Kevin Costner, Mako, Lila Kedrova.
Cinematography: Steven Poster
Production Designer: David Nichols
Art Director: Linda Pearl
Costume Design: Julie Weiss
Film Editor: Suzanne Pettit
Original Music: James Horner
Written by John Sacret Young based on the story The Last Testament by Carol Amen
Produced by Jonathan Bernstein, Lynne Littman
Directed by Lynne Littman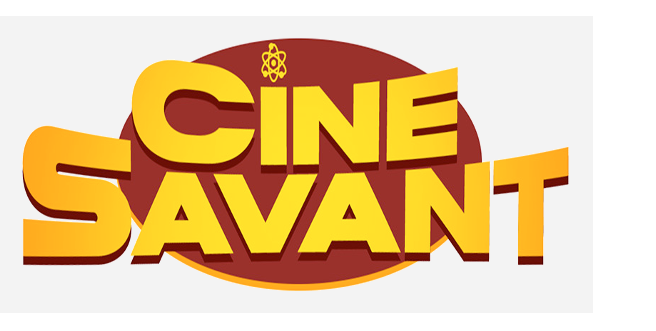 Did any of the big anti-nuke scare pictures really make a difference in the cold war balance of terror?   Stanley Kramer's powerful On the Beach propigated the idea that the radioactivity loosed by a nuclear exchange would exterminate all of humanity, even if the Eisenhower administration disagreed. The Cuban Missile Crisis fueled the unease of Stanley Kubrick's black comedy Dr. Strangelove, after which the theme of 'pushing the button' became an overused cliché.
When Ronald Reagan declared the Soviet Union an Evil Empire and joked about bombing Russia, TV production here and in the U.K. again picked up the theme, creating frightening, realistic depictions of nuclear war and its aftermath in The Day After  and  Threads, plus the domestic terror nuke tale Special Bulletin. College audiences laughed and gasped at 1982's The Atomic Cafe, an advocacy documentary that repurposed old government films and newsreels. The BBC had refused to air Peter Watkins' 1966 The War Game when it was new,  but finally relented with a broadcast in 1985.
The most credible post-apocalyptic movie yet.
Arguably the most emotionally effective anti-nuke movie of the Reagan years is Lynne Littman's Testament. Filmed for broadcast on Public TV's American Playhouse, the low-budget production so impressed Paramount that they gave it a theatrical release. It opened to modest business — and critical accolades. The word of mouth framed Littman's movie as a profoundly sad and disturbing viewing experience. As did On the Beach, Littman's film shows no atomic bombings choosing instead to depict the effect of atomic war on ordinary people. Unlike Stanley Kramer's movie the ordinary people in Testament are not played by glamorous movie stars. They never see the 'big picture' about what is happening in the world outside their little Northern California town. Suddenly isolated, they soon face a lonely, hopeless deathwatch.

Screenwriter John Sacret Young concentrates much of the drama within a single household. The Wetherly family lives in Hamelin, a wooded bedroom community inland of San Francisco. Carol (Jane Alexander) is a housewife. Tom Wetherly (William Devane) commutes to the city and likes to stay active with his older son Brad (Ross Harris). Young Scottie (Lukas Haas of Mars Attacks!) hasn't started school yet. Daughter Mary Liz (Roxana Zal) is just getting to the age that she's thinking about boys. Carol and Tom have their differences but manage to get along with a reasonable degree of harmony.
In one afternoon everything changes. A news announcement about atomic strikes on the Eastern seaboard is cut off when the TV and all normal communications are knocked out. Carol nervously waits for Tom to return; he often works late but has left a phone message saying that he is already on his way home. The initial fear turns into gnawing uncertainty as days and then weeks go by. Tom doesn't appear. In a heartbreaking turn of events, the Wetherley's malfunctioning phone answering machine finally gives up the reason why.
After some initial looting the small community draws together. The school tries to keep things as normal as possible for the kids. Brad helps round up batteries for use in radios and flashlights. Carol and her three children grow closer to their neighbors. Service station owner Mike (Mako) rations out what gas remains and comforts his developmentally challenged son Hiroshi (Gerry Murillo). The elderly Rosemary and Henry Abhart (Lurene Tuttle & Leon Ames) become the neighborhood's only link to the outside world, even if Henry's generator-powered ham radio mostly picks up signals from people just as uninformed as he.

Depression sets in as all realize that the worst is coming to pass. Animals, babies and the infirm are the first to be affected by higher levels of airborne radiation. Young marrieds Phil and Cathy Pitkin (Kevin Costner & Rebecca De Mornay) panic when their newborn baby falls sick. Some people leave, although the news is that the same thing is happening everywhere. As homes go dark, the business of dealing with the dead begins. All Carol can do is gather her children closer and do her best to keep hope alive.
Morbid fantasy, or essential food for thought?
Testament offers a convincing scenario for utter doom as experienced by a fairly stable American family. Our society finds ways to avoid thinking directly about death until the subject becomes unavoidable. Having the support of loved ones helps, as does the thought that our children will live on after us. But who can get a handle on the prospect of total annihilation?  The end is neither a Bang nor a Whimper. Our selected family dies by stages. At first Carol joins in the community effort to maintain morale. Now the man of the family, poor Brad takes to his bicycle to carry messages and show his mother that he can be a good trouper.

Claustrophobia sets in as Hamelin shuts down. Director Littman occasionally cuts to home movies of the Wetherly family, laughing and playing outdoors in better times. One day Brad finds Hiroshi left all alone, and simply brings him home. Carol's emotional burden is appalling. Raising children shouldn't be about helping them to die: a child is all about hopes and plans for the future. Mary Liz withdraws, Brad offers gestures of support and little Scottie tries to understand what's going on. He asks his mother, "Make it go away."
The movie avoids most blunt horrors, but doesn't flinch from suggesting them. At one point we see a young father in shock, carrying a dresser drawer to use as a coffin for his dead infant. No editorial speeches are delivered about the causes of the war, as in On the Beach. We're instead given the pale symbolism of a little school play, the kind that parents attend to see their kids perform on stage. The play is The Pied Piper of Hamelin, about the irresponsibility of parents toward their children. The teachers have rewritten a more hopeful ending — the thoughtless people of Hamelin will get their children back 'when they deserve them.'

Why put an audience through this ordeal?  Testament positions its discussion of nuclear war in everyday reality. It isn't a fantasy about violence on the highways and it isn't an allegory with zombies. There is no special-effect destruction spectacle to admire, only a potential scenario that society cannot afford to ignore. Lynne Littman's film reached a much wider audience when it was shown on PBS in 1984. Its personal, family-oriented horrors hit us where we live.
Testament may play differently now, in the middle of our shared experiece with the Pandemic. People can sense that the 'normal' they want back was partly an illusion. In the last three years we've seen parts of daily life 'malfunctioning.' We're beginning to realize that we ought not to take anything for granted, that the terrible news stories of situations overseas can easily happen here as well. Testament's grim 'what if?' should no longer seem so far-fetched. Its message is essentially humanist.  *
---

Viavision [Imprint]'s Blu-ray of Testament comes from Paramount's HD master. The disturbing show garnered praise and respect even from sensitive people that avoid it. Someone at Imprint is keen on movies about atomic doom, what with their special editions of Five and On the Beach.
The detailed and accurate transfer has many dark, rich images that evoke the greenery of Northern California. The show was actually filmed in Sierra Madre, the Los Angeles suburb that was used for the 'downtown' scenes of the classic Invasion of the Body Snatchers. Steven Poster's cinematography makes the most of the rainy streets, and the set dressers create the illusion of lawns dying out and uncollected trash piling up. James Horner's sensitive music score comes across well on the clear soundtrack.

The extras from the original DVD releases have been included. In 2003 Lynne Littman directed Testament at 20, a making-of remembrance reunion. Now adults, the three child actors still feel like a family. Several of the film's actors became stars in the interim. Some were activists, such as Mako, who promoted Asian-American issues in Hollywood. Littman's second featurette Nuclear Thoughts combines more interviews with news film; school children talk about nuclear sanity in the post- September 11 world. A text scroll offers a number of key dates for a Timeline of The Nuclear Age.
Most people were good. We didn't act like animals.
Two new commentaries are present. Author and TV movie specialist Amanda Reyes approaches the show as a memento of the Cold War — many people tuned in to the PBS American Playhouse premiere of Testament because they had been primed by The Day After, which just a few weeks earlier gathered an audience of 100 million people. Reyes ends with her own take on several other 'classic' nuclear apocalypse movies. She also calls out the early presence of Kevin Costner.
David J. Moore's second commentary approaches the film in the context of his book World Gone Wild: A Survivor's Guide to Post-Apocalyptic Movies and performs a genre-aligned analysis. He makes the important point that the experience of Testament is different depending if the viewer does or doesn't have children.
Moore gives us detailed descriptions of many pictures. Some titles seem tangential (The Mist) but also discusses some that are a big surprise. He says that the movie most like Testament is the 1960 Playhouse 90 TV item Alas, Babylon, which stars Dana Andrews, Don Gordon, Kim Hunter, Rita Moreno, Don Murray, Burt Reynolds, Barbara Rush and Everett Sloan. (Wow.) Some reviews weren't as kind.

We're still taken by director Lynne Littman's commitment to the show. When a $$ money crisis came, she secured last-minute funding by giving up her personal profit participation. The contracts were all for TV work. Everyone signed on for Guild minimums, so adjustments had to be made when Paramount decided to release Testament theatrically. Littman's film is still her biggest success, boosted by the unexpected theatrical release. The Academy nominated Jane Alexander for a Best Actress Oscar, and she was also nominated for a Golden Globe.
---
When it came time for Paramount to create key art for Testament I can see the 'no budget' flag being raised. How else do we account for the one-sheet image that's nothing but a black & white gradient?  At least it primes viewers for something different.
We wish that more American Playhouse productions could be revived and made available on disc. Victor Nuñez's intense adaptation of John D. MacDonald's A Flash of Green was re-shown often on Los Angeles' old, influential 'Z' Cable Channel, and I'd very much like to see it again. At the present, we must settle for the 1984  Roger Ebert review.
Reviewed by Glenn Erickson
---

Testament
Blu-ray rates:
Movie: Excellent
Video: Excellent
Sound: Excellent
Supplements:
Two commentaries, Amanda Reyes & David J. Moore
2003 featurettes Testament at 20, Nuclear Thoughts, Timeline of the Nuclear Age
Trailer.
Deaf and Hearing-impaired Friendly? YES; Subtitles: English (feature only)
Packaging: One Blu-ray in Keep case
Reviewed: November 27, 2022
(6842test)
*   2021's fine Netflix film Don't Look Up is a humanist picture as well, but its caustic black-comedy take on humanity's inability to do anything positive to save itself adds up to a despairing, 'why try?' statement.

Visit CineSavant's Main Column Page
Glenn Erickson answers most reader mail: cinesavant@gmail.com

Text © Copyright 2022 Glenn Erickson