The first post-nuclear science fiction thriller is a grim & gripping end-of-the-world tale with rough content for its year. Arch Oboler's best movie watches as five motley survivors discover that their pre-apocalyptic prejudices have survived as well, precipitating a savage struggle in the shadow of doom. The filming was an artistic collaboration with established film theorists and their film-student disciples — call it 'lyrical neorealism.' For its world debut on Blu-ray, the atomic classic is given a new transfer and new extras.

Five
Blu-ray
Viavision [Imprint] 33
1951 / B&W / 1:37 Academy / 91 min. / Street Date February 23, 2021 / Available from Viavision / $34.95 au
Starring: William Phipps, Susan Douglas, James Anderson, Charles Lampkin, Earl Lee.
Cinematographic Consultant: Louis Clyde Stoumen
Photography, Editing and Production assistance: Sid Lubow, Ed Spiegel, Arthur Swerdloff
Film Editor: John Hoffman
Production Design: Arch Oboler
Original Music: Henry Russell
Poem by James Weldon Johnson
Written, Produced and Directed by Arch Oboler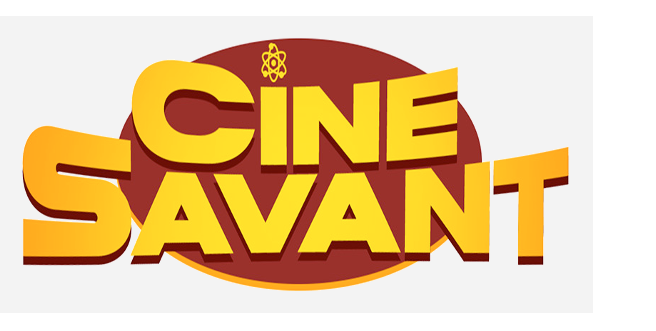 Making something new and original was never easy in Hollywood, not even for a wealthy, famous radio personality convinced that his future was to conquer the movies. Arch Oboler had an ego a mile wide, which in 1950 was a plus to launch an ambitious independent film on a subject no studio would touch.
A broadcasting legend for his scary Lights Out radio shows, Arch Oboler is described by Matt Rovner as the Rod Serling of the '30s and '40s, leaning toward the weird in his radio plays and often molding them into moral lectures. When he turned to filmmaking Oboler tried to do the same with eccentric movie ideas. His visionary thinking did yield one monster success: 1952's Bwana Devil ignited a major 3-D craze, earned a pile of money and kept Oboler in business for twenty more years.

The one Arch Oboler movie that still stands as superior filmmaking is a self-financed gem that he produced, wrote and directed. Oboler filmed 1951's Five on his own property in the Malibu hills with a skeleton crew of recent graduates from the USC film school, avoiding most of the costs of even cheap studio productions. Oboler must have been a fan of montage specialist and USC Film Department head Slavko Vorkapich, because the students he hired were acolytes of Vorkapich's theories of film.
Although there are plenty of literary antecedents, and Oboler's own radio shows had related themes, Five is known as the very first post-apocalyptic movie set in the aftermath of a nuclear war. Few survivors remain, and five of them gather at a striking modern country house. The quiet, thoughtful Michael (William Phipps) has taken up residence there because it has running water. The exhausted Roseanne (Susan Douglas) staggers in; the house once belonged to her sister. When the lonely Michael begins to pressure the shell-shocked Roseanne, she blurts out that she's pregnant, and that she wants to go to the city to see for sure if her husband Steven is dead. Michael rules that out — the city is too radioactive.

They think they are the only people alive until two lost ex- bank employees show up, the sickly Oliver Barnstaple (Earl Lee) and the good-natured Charles (Charles Lampkin). On a trip to the beach they find a fifth survivor washed ashore, European sportsman Eric (James Anderson). Eric soon strikes a discordant note. He's critical of the survivors' activities and avoids his share of the work. He regards Charles as racially inferior, an 'undesirable.'
Eric does desire Roseanne, the last woman on Earth. He is convinced that the survivors share a special immunity, and believes he is the inheritor of the world's riches. He convinces Roseanne to sneak away by offering to take her to the city.
Atom war was a touchy subject in 1950. A lot of misinformation was in circulation, some of it propagated through official channels. With many details withheld as a matter of national security, the subject remained vaguely taboo. Ten years later, The Bomb was still not considered a topic to discuss around children, at least not at my house. But I remember every 'movie' contact with the subject. I saw a trailer for The World The Flesh and The Devil at age seven, and hadn't quite understood why the city was so empty. I was barely aware of the Cuban Missile Crisis, but became morbidly curious about the scary ads for On the Beach, Panic in Year Zero! and Ladybug Ladybug.

Five was well known by fans of weird fare that showed on late night television. An older cousin I idolized spoke of it in hushed tones, as the scariest movie he'd ever seen. Where did it come from?  It felt subversive, defeatist — were the authorities even aware of it?  The five demoralized survivors seemed more real than the glamorous characters in On the Beach. Only in college would we see the connection between this deceptively rough-hewn production — no Hollywood sheen, natural light for daytime interiors — and the neo-realist films being made in Italy. And reviews didn't mention that USC film graduates had served as the filming crew.
Arch Oboler had enlisted four collaborators eager for an artistic challenge: Louis Clyde Stoumen, Sid Lubow, Ed Spiegel and Arthur Swerdloff. Stories differ on whether they were recommended by Slavko Vorkapich or if Oboler discovered them working at a Hollywood editorial shop. The actors took rooms at the Oboler house, while the young filmmakers lived in tents for the entire shoot. Everybody pitched in for the hard work in the summer heat.  Oboler was creative when evading Hollywood's labor codes: to keep the Guilds at bay he made his USC collaborators into profit-sharing co-producers. Stoumen served as Director of Photography but had to take a 'consultant' credit.  Because Oboler wanted no part of camerawork, Stoumen could rightly claim to have been the film's 'visual' director. He was an experienced fine art photographer, and the look of the picture is his.
Once in the cutting room Arch Oboler had to hire a card-carrying Guild Editor. John Hoffman was another film theorist who had partnered with Slavko Vorkapich on Hollywood's most famous montages. The movie's powerful apocalypse prologue was surely Hoffman's work, with its images of famous world landmarks optically layered with smoke and fire — the first Sci-fi montage of its kind. As he owned Five outright Oboler was able to make a highly profitable sale to Columbia Pictures. He had been a difficult man to work for, but he honored his contracts. His associates and collaborators reported that they were paid their promised percentage points. That fact alone makes Five an unusual production.
Louis Clyde Stoumen later won two Oscars as a producer of short and feature-length documentaries. He spent much of his later career as a professor at the UCLA film school — where he became the first instructor I met, in 1970.

Arch Oboler thought in dramatic/poetic terms, which when combined with his production limitations gives Five an odd mix of the real and the unrealistic. Only five survivors remain in the whole world, and they all conveniently show up at the same place?  Each has a story to tell of how they avoided contact with the deadly 'atomic dust,' but no attempt is made to explain why they alone survived. Everybody else seems to have dropped in their tracks, wherever they happened to be. If anybody could survive a poison that effective, there should be many scattered survivors, not just a handful. The eerie skeletonized remains of the victims remind us that in 1951 there was no such thing as a 'gore effect.' Nobody wanted to show or see more realistic corpses in movies.
Five depicted atom-age issues that in 1951 were minimized, if not ignored completely. We see the first convincing radiation effects in a feature film, modeled after photos taken at Hiroshima. Oboler also hits hard on the dramatic level. Nothing in Italian neo-realist films is as chilling as Roseanne's panic over her baby — that part of the story plays out to its logical end, and Oboler & Company are to be commended for their compassionate frankness. When Roseanne is shown carrying her baby, more often than not actress Susan Douglas is holding a real live infant: defenseless, vulnerable. It makes a big difference to our reaction. Scenes with a baby would also figure in the later On the Beach, but Stanley Kramer kept his child almost completely off-screen. Is that Good Taste, or cowardice?
The survivors' outlook is more bleak than anything we'd see until the 1970s. Filmmaker Jim McBride (David Holzman's Diary) was surely influenced by Five when he made his movie Glen and Randa (1971). The post-apocalyptic disruption depicted in that dreary tale is so thorough that the pre-bomb world has been completely forgotten. McBride's later Hollywood picture Great Balls of Fire! includes a scene that my cousin convinced me had been a rite of passage for 1950s teenagers: Winona Ryder's character catches a late night TV screening of Five and is thoroughly traumatized.
---

Viavision [Imprint]'s Blu-ray of Five is a big improvement over Sony's 2009 DVD release, which was creatively but confusingly re-titled "5ive." The 2K scan is much newer and much more detailed, and some rough dissolves and edits have been smoothed out. Happily, Sony did not to try to correct a few minor flaws in the original photography.
Critic and author Kim Newman is on board with a cheerful 25-minute discussion of the film, the end-of-the-world and ban-the-bomb sci-fi subgenres. He offers good research and opinion about Arch Oboler's years as a 'radio genius' with a reputation to rival that of Orson Welles. Newman is especially kind to Oboler's other sci-fi efforts The Twonky and The Bubble.
I thank TCM associates John Miller and Sean Axmaker for helping me locate Oboler expert Matt Rovner to share commentary duties for Viavision's Five. Because of the pandemic it was recorded over Zoom, editing around the gunshots and air horns of a pro-Trump convoy outside my window (November 14, 2020). I think we properly distributed the praise for Five, granting equal weight to Arch Oboler's ambitious young associates. It was fun combining sources to suss out the events around an on-set fistfight that almost ended the production. The making of Five had some racy aspects as well. Oboler's interesting lifestyle out in the wilds of Malibu included a three-way relationship with his wife and his secretary, a real love nest. He tried to get New York actress Susan Douglas to become part of it.

Matt Rovner's research details Arch Oboler's testy relationship with architect Frank Lloyd Wright, who he commissioned to build the modernistic Malibu ranch buildings that make such an impact in the movie. We also learn more about the talented cast. Serious stage thesp William Phipps was at the time associated with Charles Laughton, and Susan Douglas (Rubes) continued to an illustrious theater and television career in Canada. Matt Rovner delineates the interesting career of Charles Lampkin, whose survivor Charles is one of the few African-American characters of the time allowed to be a 'normal person' granted equal respect and dramatic weight with the whites. When Eric finally voices his racist hatred out loud Charles puts great weight behind his assertive comeback: "So… now it's out."
At UCLA in 1975 I organized a Science Fiction screening series, and rented some prints from film director/film collector/associate professor David Bradley. I remember telling him, 'Gee, I don't think I have a place to schedule 12 to the Moon.'  Had I known that my UCLA professor Louis Clyde Stoumen had co-directed Five I would have begged to screen it. Thanks to the writings and the oral histories recorded by Tom Weaver, we have almost the whole story of the filming.
Viavision's packaging is handsomely designed; the disc is all-region and comes with removable English subtitles.
Reviewed by Glenn Erickson
---
Five
Blu-ray rates:
Movie: Excellent
Video: Excellent
Sound: Excellent
Supplements: Audio commentary with Glenn Erickson and Matt Rovner; video discussion with Kim Newman, trailer.
Deaf and Hearing-impaired Friendly? YES; Subtitles: English (feature only)
Packaging: One Blu-ray in Keep case in heavy Card sleeve
Reviewed: March 23, 2021
(6467five)

Visit CineSavant's Main Column Page
Glenn Erickson answers most reader mail: cinesavant@gmail.com

Text © Copyright 2021 Glenn Erickson
Here's Joe Dante on Five: