Mike Hammer is in action again!  Well, not exactly. Producer Victor Saville's third go-round with Mickey Spillane's famed character doesn't do the franchise justice. Hammer-philes will be astounded by this thriller's decidedly un-thrilling thrills: there's little to connect the inexpressive nice guy Robert Bray with the super-popular, super-violent avenger of the books. Spillane's original is abandoned in favor of a tame 'who's got the diamonds?' storyline, with some compensation in a string of exciting 'Hammer dames.' I checked twice — Mike doesn't shoot ANY of them in the stomach.

My Gun Is Quick
Blu-ray
KL Studio Classics
1957 / B&W / 1:85 widescreen / 91 min. / available through Kino Lorber / Street Date March 24, 2020 / 24.95
Starring: Robert Bray, Whitney Blake, Patricia Donahue, Donald Randolph, Pamela Duncan, Booth Coleman, Jan Chaney, Genie Coree, Richard Garland, Charles Boaz, Peter Mamakos, Claire Carleton, Phil Arnold, John Dennis, Terence de Marney, Ray Kellogg.
Cinematography: Harry Neumann
Film Editor: Frank Sullivan
Art Direction: Boris Leven
Original Music: Martin Skiles
Written by Richard Collins, Richard Powell from the novel by Mickey Spillane
Produced by Victor Saville
Directed by Phil Victor (Victor Saville), George White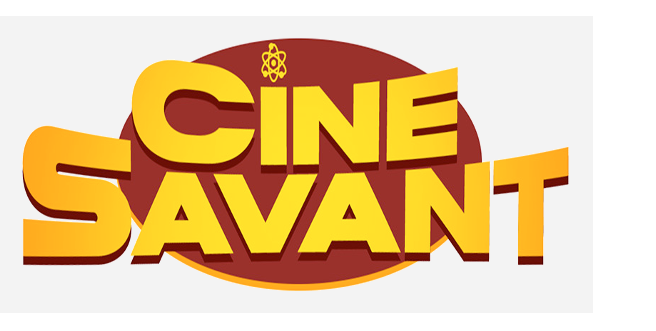 Quick, you say.   But didn't the Pointer Sisters sing, I want a man with a slow hand?"
Author Mickey Spillane made a big mark on the 1950s, as recorded by the great David Halberstam; his ultra-violent, crude detective Mike Hammer hates commies, hoods and homosexuals, and also has it in for the duplicitous women that cross his path on at least every 20th page. Spillane's work was sneered at by critics, yet was so popular that it practically launched the format of the cheap pocketbook edition. The prevailing cultural image of his readership was established in Paddy Chayefsky's Marty, where unappealing lowbrow single men read the oversexed passages aloud, entranced by Spillane's hateful code of masculinity. Spillane's world is beautifully lampooned in the "Girl Hunt Ballet" from The Band Wagon: "I hit hard. And I hate hard … Killers have to DIE."

Victor Saville had been producing since 1923 and directing since 1927; he apparently bought up the film rights to several Spillane novels and had a hand in making four films. The first two are now hard to find. He produced 1953's  I, The Jury, which was filmed by John Alton in 3-D, with Biff Elliot as Mike Hammer. Saville directed but did not produce 1954's The Long Wait, a non-Hammer Spillane novel about gambling corruption, with Anthony Quinn as a victim of amnesia.
The big title is of course 1955's Kiss Me Deadly, a shocker with a creative pedigree far above the other Saville/United Artists pot-boilers. The cinematic anarchist Robert Aldrich encouraged ace writer A.I. Bezzerides to use the opportunity to demolish the Hammer character and the entire Spillane ethos. Ralph Meeker's Hammer didn't even carry a gun but he oozed so much brute violence it didn't matter. Bezzerides couldn't adapt the original story about narcotics, so he moved a now wholly dishonest and corrupt Hammer to Los Angeles and sent him on a chase for 'The Great Whatsit,' a classified atomic secret. The result became a key film noir of atom age anguish and paranoia, with a genre-bending finale that warps into apocalyptic science fiction.

Next up for Saville was Spillane's 1950 best-seller My Gun Is Quick. It was about a prostitution ring so couldn't be filmed as written either. The adaptation by Richard Powell and Richard Collins keeps Hammer's home ground in Los Angeles. Quick's Mike Hammer only brandishes his gun once before the final shoot-out. He's also become a basically nice tough guy, suitable for the comic books with which Spillane began his writing career.
As with most Mike Hammer stories My Gun Is Quick begins with our tough-guy meeting a sexy, appealing woman who is then murdered by mobsters.  Mike's violent progress to avenge her death has him defeat a succession of hoods and kiss a series of women on his way to uncovering a sleazy criminal conspiracy. It's real 'lonely guy reader' wish fulfillment: every woman Mike encounters is a sex-hungry looker who digs her men rough and cruel. "Boy, you gotta hand it to this guy. That Mickey Spillane can really write."
My Gun Is Quick's Mike Hammer unfortunately just doesn't measure up.

At a late-night cafe, Mike (Robert Bray) admires a distinctive ring worn by the forlorn Red (Jan Cheney), and gives her bus money to leave the sin-town of Los Angeles and go home. The next morning  LAPD detective Pat Chambers (Booth Colman) tells him that Red has been murdered. Mike is morally offended: "I told you I have a moral objection to murder." As he tracks the evil to its source some of the people that help him are murdered. The trail leads from the amorous stripper María Teresa Garcia (Genie Coré) to a feeble-minded janitor (Terence de Marney); by the time Mike is following the thug Louis (Richard Garland) to Long Beach, a whole mob of French jewel thieves seems to be involved.
In Long Beach Mike meets Nancy Williams (Whitney Blake), who has just returned from a scandalous public relationship overseas. Her house had been rented by Colonel Holloway (Donald Randolph), who during the war recovered the famous 'Venacci' diamonds from the Nazis, stole them, and then lost them again. Holloway uses the blonde babe Dione (Patricia Donahue) as bait to set up a meeting with Mike, and offers him a cut of the take to recover the diamonds. Mike instead stays loyal to Nancy, with whom he enjoys a romantic ride on her motor launch. That's when the French gang makes its move. One of the French smugglers has a hook for a hand, but he's not being followed by a crocodile with a clock in its stomach.
My Gun Is Quick looks and plays like a contract-filler, a show made fast and cheap to finish Victor Saville's pact with United Artists. His previous Spillane films had hired expensive talent and invested in impressive location filming. This show is mounted on a scale barely higher than some of UA's bargain-basement fare by Robert E. Kent or Aubrey Schenck.
Production-wise most of Quick takes place on small windowless sets that good lighting can't make look real. Cameraman Harry Neumann labored forever in Allied Artists B-pictures like the Bowery Boys series; yet he's also the man behind the the impressive location work of Phil Karlson's The Phenix City Story, and Roger Corman's tiny but expressive The Wasp Woman. Quick does employ some very good rear-projection for the boating scenes. (Or would a hired specialist handle those shots?)
When the camera goes outdoors we see exactly four real Los Angeles locations: 1) a steep staircase on Bunker Hill ( ← ); 2) a nice house with a boat dock on a Long Beach channel; 3) a nondescript scrap metal yard; 4) and the new freeways downtown. The scenes of Mike following Louis on the Harbor Freeway (then recently extended South to 88th street) are fairly well filmed, even if some of the geography is cockeyed. Viewers familiar with Los Angeles may be shocked — we see the entire downtown skyline, which is missing today's giant skyscrapers.
Producer Saville co-directed. I've only seen his MGM-era pictures (Green Dolphin Street, Kim) that seem directed on auto-pilot, and the nearly unwatchable The Silver Chalice, which is dominated by the eccentric art direction of the great Boris Leven. Leven also art-directed Quick, where his main contribution seems to have been the interior of Nancy Williams' Long Beach House. Producer Seville makes sure we see ALL of the set, in wide shots that make Nancy's living room look as big as a basketball court.

Saville's co-director is the veteran editor George White (The Postman Always Lives Twice, Hell to Eternity). It's just a guess, but I bet that White helped Saville out directing Green Dolphin Street and The Silver Chalice as well, and for this go-round was finally given screen credit. My Gun Is Quick is White's first and only directing credit, and Saville's last.
The story simply lacks excitement — we aren't given the edginess, violence and sordid thrills associated with Mike Hammer fare. Most of the murders take place off-screen; one victim is just a pair of feet sticking out of a bathtub (and that won't stay still). Events lack urgency and the camera angles lack dynamism. Fans of Kiss Me Deadly will miss that film's sense of danger, its jarring visual sense and its challenges to the Production Code.
United Artists had not been amused when Kiss Me Deadly failed to find a wide audience. That might explain why My Gun Is Quick was downgraded to a bargain basement budget. Original posters show us that it was sold on Mickey Spillane's name and nothing more, with an image of Whitney Blake reaching suggestively for Mike Hammer's holstered gun ( → ). The game plan must not have included any name actors, not even for the starring role.
Had relative unknown Robert Bray come through with anything like a performance — or even just an arresting attitude — the movie would be 100% better. Basically a bit player with a good male-model tough-guy look, Bray has no knack with dialogue and almost zero screen presence. His Mike Hammer doesn't dominate rooms or project the cocky 'screw you' attitude that Mickey Spillane decided was so attractive to 'real women.' Bray has zero chemistry with any of the actresses. Neither does he look all that great in motion — he's like somebody who moves furniture for a living. Did Bray have stunt experience? Hammer is really nimble when he vaults some fences and climbs the side of a building to peer through an upstairs window, and I don't think it's a stunt double.
Did any humble actors in this modest show later break through to become major-name talent?  Nobody in My Gun Is Quick had that kind of luck. Among the actresses, the competition for even tiny roles must have been murderous. Saucy Pamela Duncan ( → ) will be a familiar name to horror-fantasy fans, with good roles in Roger Corman's Attack of the Crab Monsters and The Undead, and enough TV work to constitute a more than respectable career. She's a not-bad Velda, Hammer's secretary, but the storyline gives her little to do.
← Patricia Donohue, the bad nightclub seductress Dionne, enjoyed a long career in small parts as well, and landed some recurring characters in TV shows. She's yet another actress with a 'fantasy continuity' between noirish efforts — 24 years later, she plays the imperious, hard society wife Mrs. Cord in the neo-noir classic Cutter's Way.  The calculating Dione is exactly the kind of woman J.J. Cord might have married, to help him found his predatory oil company. This is the kind of associative thinking that imagines that Nina Van Pallandt's character in Cutter's Way is the same woman as her Eileen Wade in Altman's The Long Goodbye.
Two of the 'hot dames' that cross Mike Hammer's path have interesting looks and personalities, but relatively few screen credits: Jan Cheney as the girl with the mystery ring, and Argentinian Genie Coré (←) as the stripper who can connect Mike to the jewel thieves.
Leading lady Whitney Blake ( → ) didn't reach great acting heights — of her eighty TV acting appearances, even her recurring role on Hazel fades from the memory. But Ms. Blake definitely became the film's biggest future success story, hitting the jackpot as the creator and writer of the hit TV series One Day at a Time (1975-1984). A Netflix remake is on right now, 18 years after Blake's passing. Now that's what I call a real 'Industry Woman' success story.
Of the men only Richard Garland stands out. He co-starred with Pamela Duncan in the Crab Monsters movie, and has a memorable role in the later Panic in Year Zero!   But mainstream audiences might best remember Garland's powerful dramatic bit in William Wyler's Friendly Persuasion  as a Civil War soldier whose attempt to kill Gary Cooper is countered with Quaker mercy and understanding.
My Gun Is Quick is not a terrific picture yet is a crossroads for several Hollywood trends and diverging careers. All it needed to get up on its feet was a viable Mike Hammer — Charles Bronson?  Lee Marvin?  Aldo Ray?  In a year's time, Darren McGavin would portray the detective for two seasons of a TV show, reportedly giving Hammer a somewhat tongue-in-cheek interpretation. McGavin's Hammer doesn't seem to have had a secretary named Velda, but he crossed paths with a veritable galaxy of dreamboat guest actresses. Hold your breath:
Angie Dickinson, Andrea King, Doris Dowling, Yvette Vickers, Sue Ane Langdon, Allison Hayes, Carole Mathews, Gloria Talbott, Constance Towers, Jacqueline Scott, Jeanne Cooper, Lisa Montell, Fay Spain, Barbara Bain, Dorothy Provine, Madlyn Rhue, Linda Lawson, BarBara Luna, Ann Robinson, Lisa Gaye, Grace Lee Whitney … and My Gun Is Quick's Whitney Blake.
Now that Mike Hammer knew what he was doing.
---

The KL Studio Classics Blu-ray of My Gun Is Quick is an excellent encoding of this plain-wrap B&W production, which likely ended up on the bottom half of many double bills. The image is excellent, so good that the few stock shots used are really obvious. The sharp image will encourage viewers to slo-mo through shots showing off downtown Los Angeles's low-rise skyline. I figured out that Nancy Williams' house location was on a Long Beach marina channel by reading a tiny sign in one shot: Venetia Street.
Composer Martin Skiles' tracks may be all stock music. If so, the cues are well chosen and edited — the title tune is a nice fit for a shot of Mike Hammer walking down a real nighttime street. Skiles' 'musical direction' credits suggest that in addition to composing he juggled stock music for smaller pictures. Like co-director White, he seems to have come from Allied Artists.
The only extra attached is a trailer in very good shape. The film itself fails to catch the 'flavor' of Mickey Spillane but the trailer hits the vibe dead center. In a special shoot several of the film's actresses rip through a screen representing a page from the pocketbook, like main attractions in a burlesque line-up ( → ). That's exactly the pulp fiction tone that the movie could have used.
Reviewed by Glenn Erickson
---
My Gun Is Quick
Blu-ray rates:
Movie: Fair
Video: Excellent
Sound: Excellent
Supplements: Trailer.
Deaf and Hearing-impaired Friendly? YES; Subtitles: English (feature only)
Packaging: One Blu-ray in Keep case
Reviewed: March 1, 2020
(6218gu )

Visit CineSavant's Main Column Page
Glenn Erickson answers most reader mail: cinesavant@gmail.com
Text © Copyright 2020 Glenn Erickson