Lies & Deceit: Five Films by Claude Chabrol
Claude Chabrol was the most prolific of the New Wave directors. He didn't only do murder thrillers; this fine selection of Chabrols from the ten year period 1985-1994 begins with a pair of detective tales but moves on to a masterful adaptation of a great book and two engrossing experiments, one of them picking up where an earlier French master left off. The players are terrific as well: Jean Poiret, Stéphane Audran, Jean-Claude Brialy, Bernadette Lafont, Isabelle Huppert, Jean-François Balmer, Christophe Malavoy, Jean Yanne, Marie Trintignant, Jean-François Garreaud, Emmanuelle Béart, François Cluzet.

Lies and Deceit: Five Films by Claude Chabrol
Blu-ray
Cop au Vin (Poulet au vinaigre), Inspector Lavardin (Inspecteur Lavardin), Madame Bovary, Betty, Torment (L'enfer)
Arrow Video
1985-1994 / Color / 1:66 widescreen / 9 hours and 17 minutes / Street Date February 22, 2022 / Available from Arrow Video (UK website) / Available from Amazon U.S. / 99.95
Common Credits:
Cinematography: Jean Rabier (3), Bernard Ziterman (2)
Production Designer: Françoise Benoît-Fresco (3)
Film Editor: Monique Fardoulis (all)
Original Music: Mathieu Chabrol (all)
Produced by Marin Karmitz (all)
Directed by Claude Chabrol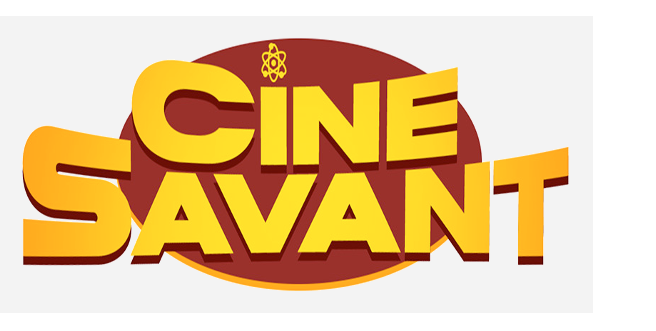 The feature films in the handsome boxed set Lies and Deceit: Five Films by Claude Chabrol are all collaborations with Claude Chabrol's long-time producer Marin Karmitz. All sourced from MK2 Films, which contributes their older archival introductions by Joél Magny.
Arrows new extras, orchestrated by disc producer Neil Snowdon, are exemplary — choice experts give us all-new commentaries and visual essays. The late director Chabrol has a major presence through older interviews and other video pieces. I immediately dug into the extras for the the more complicated pictures, but I'll double back for those on the exciting murder thrillers that launch the set.
---

Cop au Vin
1985 / 109 min. / Poulet au vinaigre
Starring: Jean Poiret, Stéphane Audran, Michel Bouquet, Jean Topart, Lucas Belvaux, Pauline Lafont, Andrée Tainsy, Jean-Claude Bouillaud.
Cinematography: Jean Rabier
Production Designer: Françoise Benoît-Fresco
Film Editor: Monique Fardoulis
Original Music: Matthieu Chabrol
Adaptation and dialogue by Claude Chabrol & Dominique Roulet, from the novel by Roulet
Produced by Marin Karmitz
Directed by Claude Chabrol
Being labeled as the French Hitchcock does Claude Chabrol a disservice, as his dark thrillers approach mystery and suspense almost completely through character, not a Hitchcockian manipulation of cinematic devices. Chabrol's impressive murder tale Cop au Vin (Chicken with Vinegar) just happens to introduce the interesting detective hero Inspecteur Lavardin, played by Jean Poiret. Lavardin would return for the next year's Inspector Lavardin, and a TV series would follow in 1988 and 1989. The stories and the Lavardin character are the creations of mystery author Dominique Roulet.
Chicken with Vinegar at times reminds us of H.G. Clouzot's Le Corbeau, with a dash of Psycho thrown in for good measure. Ugly things are happening in a rural French town. A widow (Chabrol's wife Stéphane Audran) and her son Louis, a postman (Lucas Belvaux, now an accomplished director) are being pressured to sell their run-down chateau. The handicapped mother spies on the conspirators by having Louis intercept their mail, which she opens for clues. A doctor's wife is missing and may have been murdered. A lawyer's mistress knows all about the crooked deal. Louis must put up with his mother's possessiveness; in the meantime he's being amorously pursued by his co-worker Henriette (Pauline Lafont), and lured into a sex affair that confuses him greatly. Inspector Lavardin (Jean Poiret) doesn't enter the picture until a man dies in a traffic accident… it seems someone poured sugar into the gas tank of his car.
Far better than the average American whodunnit, Dominique Roulet's thriller has an unusual detective at its center. Inspector Lavardin combines discretion with the instincts of a common thug. When the locals fail to cooperate he noses into everyone's business, but with a wry sense of humor. Lavardin finally loses his patience with the uncooperative Louis — he bloodies the kid's nose, and keeps slugging him until he talks.
The Inspector is almost amused by the bad blood he finds in the town — everybody seems to hate everybody. To get one of the suspects to cough up information, Lavardin basically waterboards him in a bathroom sink. It's all on the side of good, but we get the feeling that this is exactly how the French Gestapo operated forty years earlier.
Lavardin also has an 'interesting' attitude toward the law. He lets a somewhat guilty person off the hook entirely. When he sees that Louis has a good thing going with Henriette, he encourages the boy. More power!
With its soft lighting and warm colors, Coq au vin will please fans of crime thrillers that like a solid mystery and occasional sexy and violent moments. The basic crime elements are resolved, and better, so are the problems between Louis and his mother. Chabrols was clearly looking to initiate a detective franchise of his own.
---

Inspector Lavardin
1986 / 100 min. / Inspecteur Lavardin
Common credits: Jean Poiret, Jean-Claude Brialy, Bernadette Lafont, Jean-Luc Bideau, Jacques Dacqmine, Hermine Clair, Florent Gibassier.
Cinematography: Jean Rabier
Production Designers: Françoise Benoît-Fresco, Catherine Lapoujade
Film Editor: Monique Fardoulis
Original Music: Matthieu Chabrol
Scenario by Claude Chabrol & Dominique Roulet, dialogue by Roulet
Produced by Marin Karmitz
Directed by Claude Chabrol
The busy Lavardin shows up right at the outset of the theatrical follow-up Inspector Lavardin (Inspecteur Lavardin), an equally complex murder tale that also concentrates on unusual relationships in a small town. Having suddenly been shifted to a new part of the country — Lavardin mentions trouble with an 'incident with a washbasin' — our sturdy detective lands plunk in the middle of the murder of a well-known author and devout Catholic, Raoul Mons — whose widow Hélène (Bernadette Lafont) happens to be an old flame of Lavardin's. The Mons household is not easy to explain. Hélène lives with her gay brother Claude Alvarez (Jean-Claude Brialy of Chabrol's first film Le Beau Serge). Claude's wife and Hélène's first husband Pierre Manguin died together on a boat, and Hélène married Raoul just to hold the family together.
Staying at the Chateau Mons, Lavardin soon spies Hélène's daughter Véronique Manguin (Hermine Clair) sneaking out at night to a nightclub. Its sleazy operator admits that the supposedly righteous Raoul Mons came there for drugs and sex. The cheerful Claude is helping Véronique sneak around at night, and hiding secrets of his own. And then there's the ragged young Francis (Florent Gibassier), who comes to collect money from Claude. Lavardin needs to put pressure on Véronique, but resists doing anything that might hurt Hélène.
"You used to be a thug," somebody says to Inspector Lavardin, and by this time we're convinced. Lavardin follows the Mike Hammer book on the care and handling of uncooperative witnesses. This time out Chabrol co-wrote the script with author Dominique Roulet, and Jean Poiret's character is even more dryly amusing. Lavardin dubs his cop assistant 'Watson.'  He obediently radios-in to police headquarters, yet isn't above crashing onto a disco dance floor and insulting everyone, just to see who reacts the most violently. He'll then turn around and lecture a maid on how to cook eggs the way he likes them … with paprika.
A key scene in Inspector Lavardin threatens to become a French version of Paul Schrader's Hardcore. Lavardin comes upon a secret hideaway room with a hidden TV camera, and reviews a videotape that shows poor Véronique being assaulted by a middle-aged rapist. The tape is the key to everything. The reality of what happened begins to match exactly his first theory of the crime. He's fascinated: crimes are usually past events that must be addressed on a theoretical level, but here he's given visual proof of exactly what happened. It reminds us of the worthlessness of almost every crime and action TV series these days — where all doubt about wrongdoing is erased by preposterously convenient 'surveillance camera evidence.'
Once again Lavardin brings a personal interpretation to justice, which one would think would result in a movie called 'The Trial of Inspector Lavardin.' Not only does he let a felon off the hook for cooperating, he happily frames someone for murder. Or at least that's what it looks like to us … all corrections or explanations are welcome.
---

Madame Bovary
1991 / 143 min.
Starring: Isabelle Huppert, Jean-François Balmer, Christophe Malavoy, Jean Yanne, Lucas Belvaux, Christiane Minazzoli, Jean-Louis Maury, Florent Gibassier, Jean-Claude Bouillaud.
Cinematography: Jean Rabier
Production Designer: Michèle Abbé
Film Editor: Monique Fardoulis
Music by: Jean-Michael Bernard, Maurice Coignard, Matthieu Chabrol
Written by Claude Chabrol from the novel by Gustave Flaubert
Produced by Marin Karmitz
Directed by Claude Chabrol
A standout title in the set is Claude Chabrol's faithful, impeccable adaptation of Madame Bovary. The Flaubert novel scandalized Europe in 1856 and convinced the literary world that prose novels could no longer be considered inferior to poetry. Chabrol had wanted to film the book for a long time, and finally got his chance in 1990.
Given a lavish production and a fine performance by Isabelle Huppert, the book proves to be a perfect match with the worldview established in Chabrol's contemporary mysteries: the tragic Emma Bovary is not an amoral villainess, but simply a personality at odds with her surroundings. Like Violette Nozìere or Betty, Emma gravitates blindly toward what she wants in life — to escape from her father's dreary farm, to enjoy fine things, to 'live.' Not guided by a higher sense of purpose and unfulfilled by her faithful but unexciting husband, Emma invents a reality for herself, and learns how harsh and unforgiving 'real' reality can be.
The proposal of the widower Charles Bovary (Jean-François Balmer) at first seems too good to be true. Emma gets to live in town and enjoys the status of marriage to a respected professional. But she soon discovers that the unimaginative, quiet Charles is a bore to live with. Emma becomes inflamed with glamorous fantasies after a wonderful night at a dress ball, which Charles has been invited to by a grateful patient. He's surprised when she calls it 'the best day of my life,' not knowing her profound dissatisfaction.
This boredom and dissatisfaction leads to disaster, not through malice but a gnawing need to escape reality. The ambitious pharmacist M. Homais (Jean Yanne) leads Charles to believe that he has the skills to perform experimental surgery, like the celebrity doctors in Paris. Charles's judgment fails when he responds to Emma's encouragement. When operation backfires with terrible results, Emma treats it as another reason to resent her husband.
Emma drifts into reckless, ultimately devastating affairs. She's disappointed when the attractive student Léon Dupuis (Lucas Belvaux) leaves town rather than tempt scandal. But her undoing comes with a torrid affair with the wealthy Rodolphe Boulanger (Christophe Malavoy), a thoughtless sexual predator who knows the exact fantasies that will seduce her. Believing Rodolphe's lies about running away together, she ruins Charles's finances by falling prey to the devious merchant Lheureux (Jean-Louis Maury) who extends credit knowing that Emma will default.
Emma Bovary is sometimes dismissed as a shallow, selfish menace to bourgeois stability. Chabrol treats her as a psychological case in a pre-psychological age.  ( top image↑ )   Emma harbors no malice. She doesn't understand why she's unhappy — she's incapable of fully loving her own daughter. In the extras to Arrow's disc we learn of 'Bovarysme,' the delusion that one is the hero or heroine of one's own life, 'seeing things as they are not' in a way that clashes with actual situational realities. By growing emotionally estranged from her husband — who will do anything for her — Emma falls prey to male opportunists. Her tragic ending is bad news not just for herself but for her whole family.
Chabrol uses Huppert's internal acting style to its fullest. Occasional narration reaches into Flaubert's prose without dulling our observation of human reactions. Emma's emotional struggles when she feels fate closing in are very strong storytelling. She really thought life could be an unending dress ball — and must admit to herself that none of her transgressive behavior really made her happy.
The extras for Madame Bovary examine other adaptations as well, including Vincente Minnelli's 1949 film with Jennifer Jones, which the Production Code turned into a standard, if lavish, tale of a woman with terrible values, whose fate is all but predetermined.
---

Betty
1992 / 103min.
Starring: Marie Trintignant, Stéphane Audran, Jean-François Garreaud, Yves Lambrecht, Christiane Minazzoli, Pierre Vernier, Nathalie Kousnetzoff, Pierre Martot.
Cinematography: Bernard Zitzermann
Production Designer: Françoise Benoît-Fresco
Film Editor: Monique Fardoulis
Music: Matthieu Chabrol
Adaption and dialogue by Claude Chabrol from the novel by Georges Simenon
Produced by Marin Karmitz
Directed by Claude Chabrol
Not all Claude Chabrol films are equal. The mysteries are personality studies, and often the suspense is in trying to figure out what a person is thinking, not what they've done. Some of Chabrol's best stories seem to have been generated by studying people in restaurants, wondering about what kind of lives they lead.
Betty is an absorbing character study about a disturbed woman. Disoriented and pampered wife Betty Etamble (Marie Trintignant of série noire) is first a complete mystery. On an alcoholic bender, she is picked up in a bar by a strange 'doctor' who takes her to a Versailles restaurant called 'The Hole.' We learn that the place caters to misfits and oddballs — with money — but little else. Betty meets Laure (Stéphane Audran), a wealthy widow. Laure installs Betty in a hotel room next to her own, and tends to her alcoholism and depression with kindness and discretion. Both women have stories to tell about their odd circumstances.
Betty fascinates despite not having any of the generic things we expect — no blackmail, no physical cruelty, no murders. Betty's background could be a sequel to the fine Georges Franju film Thérèse Desqueyroux: she was trapped in a domestic role incompatible with her nature, the pressure of which moved her to seek outside affairs for emotional sustenance. Her husband now regards her only as a symbol, as the mother of his children. Betty has signed away all of her legal rights. She is barely allowed to spend time with her own children and her demanding mother-in-law controls everything.
The real suspense comes as we wonder what's going on with Laure's out-of-nowhere concern and care for Betty — what is Laure really up to?  The relationship of these wealthy but aimless women reminds us of a less stylized Three Women by Robert Altman, without the gauzy visions. Yves Lambrecht is Betty's in-control husband, and Jean-François Garreaud is the manager of 'The Hole,' who seemingly has a special relationship with all who pass through his doors.
Marie Trintignant is simply amazing in this picture, inhabiting the confused yet serene Betty body and soul. Her drunken state is entirely convincing — her eyes simply become lazy and her smile unfocused. The cultured Stéphane Audran had been divorced from Chabrol for twelve years but frequently starred in his pictures.
The picture creates a very odd, uneasy suspense. Will Chabrol reveal that Laure has some perverse plan for Betty?  Will Betty surprise us with an unexpected double-cross of her own?  The opening, with a stranger driving a woman to a distant location at night, feels very much like Georges Franju's Eyes Without a Face.
For most of his career Chabrol directed at least one movie per year, and his personnel roster remained very stable. All of these films use the same editor and producer and the same composer (Chabrol's son Matthieu). As a body they create an air of normalcy, a surface beauty and a tone that I'd call 'Unstressed but Alert' — don't try to use conventions as a guide because anything can happen. He's not constantly telling us that trouble is afoot, but we find ourselves straining for clues anyway.
---

Torment
1994 / 102 min. / L'enfer
Starring: Emmanuelle Béart, François Cluzet, Nathalie Cardone, André Wilms, Marc Lavoine, Christiane Minazzoli, Dora Doll, Mario David, Jean-Pierre Cassel, Sophie Artur.
Cinematography: Bernard Ziterman
Production Designer: Emilie Ghigo
Film Editor: Monique Fardoulis
Music: Matthieu Chabrol
Original screenplay by Henri-Georges Clouzot, Jean Ferry, José-André Lacour adaptation and dialogue by Claude Chabrol
Produced by Marin Karmitz
Directed by Claude Chabrol
The final title in the set Torment (L'enfer) is the darkest picture of the five — even Emma Bovary could have been saved by a positive influence at the right time. L'enfer is straightforward and emotionally powerful tale of a marriage gone very bad, a real ordeal. The great Henri-Georges Clouzot self-destructed in the attempt to film the story, back in 1964. The debacle has been documented in a fascinating feature film that examines Clouzot's outtakes, footage filmed but never screened. It's especially memorable for some startling lighting effects for special scenes with its star Romy Schneider. Chabrol's version does without these abstract hallucinations, and succeeds on its own terms.
Once again a superb actress is the center of attention, the stunningly beautiful Emmanule Béart. Young Neily begins a fairytale romance with hotelier Paul Prieur (François Cluzet). They marry, have a happy child and live a glorious life running the hotel, which is on a sunny vacation-spot lake. The dream comes crashing down when Paul becomes unreasonably jealous over an imagined flirtation between Neily and Martineau (Marc Lavoine), a handsome local mechanic. The jealousy becomes so all-consuming that Paul literally loses his mind, tormented by visions of his highly desirable wife betraying him. The irrational fears soon become a self-fulfilling prophecy. When Neily loses her sense of humor about his constant accusations, he just becomes more certain that she's cheating on him. There's no relief as their relationship spins out of control.
Chabrol is totally in control, with a universal story of the corrosive nature of jealousy. It's the sad old tale — the fact that Neily is attractive in itself convinces Paul that she cannot be faithful to him. Paul imagines things that don't occur. The mania progresses through stages until his persecution reaches madman-level severity. It's punishing to witness. None of the horror seems necessary.
Emmanuelle Béart and François Cluzet turn in flawless performances, with Béart especially noteworthy. Although saying so risks falling into Paul's trap regarding attractive women, she sometimes seems too beautiful to be such a good actress, something even more apparent in Rivette's La belle noiseuse. Neily is sincere and honest and Paul is at first genuinely deserving. They begin with a positive worldview that seems heavenly. To see them suffer is a real ordeal.
Chabrol makes excellent use of the small hotel set on the edge of a beautiful lake. As in his best movies his direction skirts Hitchcockian suspense tricks and simply bears down on the characters, pulling us into the movie. The disc extras are important with this show, especially Chabrol's interview in which he explains his reasons for resolving an unfinised projet maudit years after its director's death. Clouzot's breakdown is still a mystery , although the problem seems to be that he was frustrated by the expressive limitations of film form. Chabrol brings the story back down to its pessimistic essentials.
---

Arrow Video's Blu-ray of Lies and Deceit: Five Films by Claude Chabrol is a pleasing selection of titles that shows both the variety of Chabrol's work and also how they are united by his consistent attitude and approach. All that is missing is one of his more radical attempts at revitalizing other forms, like his 1990 Dr. M — and they often aren't as successful as these finely tuned mysteries.
The shows come from the same source (MK2) and are in impeccable condition. Madame Bovary, Betty and L'enfer are new 4K restorations. All are in lossless mono save for L'enfer, which has a stereophonic track as well.
The full list of extras is below. Arrow has made an excellent choice of scholars and critics to analyze the films, and each show has archival input from Chabrol himself.
Interested in more Chabrol?  Criterion has his early Le Beau Serge and Les cousins out on Blu-ray. I'm partial to some of his odd-titles-out, which really need remastering: Les Bonnes Femmes, Violette Noizère, The Nada Gang and the devastating Story of Women, also with Isabelle Huppert.
Reviewed by Glenn Erickson
---

Lies and Deceit: Five Films by Claude Chabrol
Blu-ray rates:
Movies: all Excellent
Video: Excellent
Sound: Excellent
Supplements:
All films:
New Commentaries
Introductions by Joël Magny
All new visual essays and interviews
Select scene commentaries by Claude Chabrol
Theatrical trailers and image galleries.
Disc One: Cop Au Vin (Poulet au vinaigre)
Commentary by Ben Sachs
An Interview with Ian Christie
Claude Chabrol at the BFI, a one hour career discussion onstage at the National Film Theatre in 1994
Claude Chabrol, Jean Poiret & Stephane Audran in conversation, an archival Swiss TV episode
Disc Two: Inspector Lavardin (Inspecteur Lavardin)
Commentary by Ben Sachs
Why Chabrol? with film critic Sam Wigley
Disc Three: Madame Bovary
Commentary by Kat Ellinger
Imagining Emma: Madame Bovary on screen by Pamela Hutchinson
Disc Four: Betty
Commentary by Kat Ellinger
Betty, from Simenon to Chabrol by Ginette Vincendeau
An Interview with Ros Schwartz, the translator of the Georges Simenon novel
Disc Five: L'enfer (Torment)
Commentary by Alexandra Heller Nicholas and Josh Nelson
On Henri Georges Clouzot, an archival interview in which Claude Chabrol talks about taking on Henri Georges Clouzot's abandoned L'enfer project
An Interview with Marin Karmitz, Chabrol's most frequent producer
Fully illustrated 80-page collector's booklet with essays by Martyn Conterio, Kat Ellinger, Philip Kemp, and Sam Wigley
Limited edition packaging featuring newly commissioned artwork by Tony Stella.
Deaf and Hearing-impaired Friendly? YES; Subtitles: English (feature only)
Packaging: One Blu-ray in Keep case
Reviewed: March 7, 2022
(6680chab)

Visit CineSavant's Main Column Page
Glenn Erickson answers most reader mail: cinesavant@gmail.com

Text © Copyright 2022 Glenn Erickson