Rarovideo is back, with an excellent Italo war drama that finds humanist values in an appalling situation: a young Italian lieutenant is tasked with distributing 12 Athenian prostitutes to garrisons on the road back to Italy, to 'service' the troops. It's a mixed group — a couple of the women have signed up to avoid starvation. The trek takes them directly into partisan conflict. Sympathetic director Valerio Zurlini assembles a terrific international cast: Mario Adorf, Anna Karina, Tomas Milian, Marie Laforêt, Lea Massari, Valeria Moriconi and Milena Dravic.

Le Soldatesse
Blu-ray
Rarovideo / Kino Lorber
1965 / B&W / 1:85 widescreen / 118 min. / Street Date October 25, 2022 / The Camp Followers / Available from Kino Lorber / 29.95
Starring: Mario Adorf, Anna Karina, Marie Laforêt, Lea Massari, Tomas Milian, Valeria Moriconi, Milena Dravic, Aleksandar Gavric, Dusan Vujisic, Jovan Rancic, Dragomir Felba, Jelena Zigon, Alenka Rancic, Milica Preradovic, Rossana Di Rocco, Mila Cortini, Guido Alberti.
Cinematography: Tonino Delli Colli
Production Designer: Kosta Krivokapic
Art Directors: Sergio Canevari, Milan Todorovic
Film Editor: Franco Arcalli
Original Music: Mario Nascimbene
Written by Leonardo Benvenuti, Piero De Bernardi with Valerio Zurlini based on the novel by Ugo Pirro
Produced by Moris Ergas
Directed by Valerio Zurlini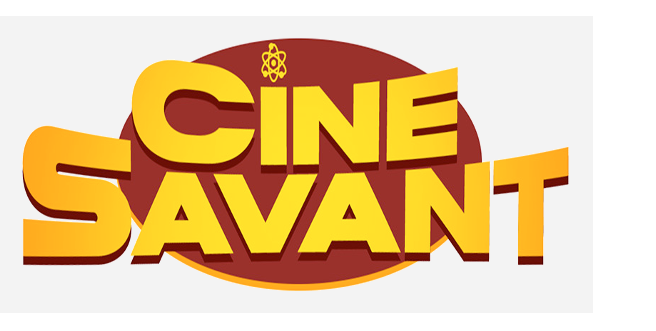 'Adult' foreign films about WW2 frequently take on less pleasant subject matter than did mainstream American fare. What I once knew of Italy in the war was a pack of clichés about soldiers with no will to fight, that just want to get fed and find someone to surrender to. Entertaining pictures like Von Ryan's Express told us that 'Good' Italians were easily distinguished from duplicitous Fascist loyalists. Movies that look beyond simple battle exploits, almost always have sobering stories to tell.
One Italian-French show that hadn't a chance at an American release back in the day is Le Soldatesse, aka The Camp Followers. It's a serious look at an appalling state of affairs in 1941-1942. Newly allied with Hitler, Mussolini's Italy invaded Greece but were fiercely repulsed. Months later, brutal German troops defeated the Greeks. The Italians served as occupiers while the Germans drained the conquered territory of every possible resource. Athens starved.

Young Lt. Gaetano Martino (Tomas Milian of The Big Gundown) wants out of duty in Athens, watching the Greeks suffer. His colonel (Guido Alberti) assigns him to transport 12 local prostitutes by truck, distributing them to Italian garrisons along the way. Martino is discouraged but carries out the assignment in good faith. His driver is the crude but decent Sergeant Castiglioni (Mario Adorf of The Devil Strikes at Night and Major Dundee). The Lt. is asked to also carry an extra passenger, a haughty blackshirt officer, Major Alessi (Aca Gavric).
The women have been recruited from Athenian brothels. They're paid partly in canned food, which they must split with their old madam. Most speak at least some Italian. They have a range of attitudes, from the spirited Elenitza (Anna Karina of Alphaville) to the passive Toula (Lea Massari of L'avventura) to the near-suicidal Eftikia (Marie Laforêt of Purple Noon). Eftikia feels she's been delivered into a kind of living death, treated like an animal. Some of the others haven been 'working' since the surrender and have adapted: they do what they're told and survive. Toula's little sister Panaiota (Rossanna Di Rocco of The Gospel According to St. Matthew) is not a prostitute. But she but joins at the last minute, hoping to be included so as not to starve.

Martino can keep the peace in the truck only so long. Flaunting the perks of his rank, Major Alessi soon calls a stop to take Toula off the side of the road for a 'break.'  Eftikia suffers a malaria episode, but refuses quinine pills until there are enough for all. She and Martino are obviously attracted to each other, but the situation is so demeaning that they barely talk. The gregarious Elenitza does talk to Martino at night, and invites him to make love to her. Meanwhile, Sergeant Castagnoli and Ebe Bartolini (Valeria Moriconi of Love in the City) find they have much in common — she's Italian too, and they both miss children they've left back home.
Some of the regular Italian troops wear uniforms reminiscent of WW1, with plumes on their helmets. The Esercito Italiano has provided whores for its soldiers for hundreds of years, and Martino drops off the women by twos and threes, like livestock expected to work long hours … "two for the officers, and one for the troop." As the recruiters had their pick of what was available in Athens, they're all pretty, like the blonde Aspasia (Milena Dravic of WR: Mysteries of the Organism). Trouble comes when the truck encounters the aftermath of a massacre by resistance partisans. Typically concerned only for himself, Major Alessi worries that if they're stopped, his Fascist blackshirt guarantees that that he'll be executed. In these rocky hills there's no defense against a partisan ambush.

The movie is in no way a sex farce. Director Valerio Zurlini pulls few punches yet handles the edgy material in good taste — Italian censorship made that a necessity. The officers and men treat the prostitutes like meat on the hoof, something to be passed around without too much bruising. The women are already accustomed to locker-room humiliations. Several are invited to a 'party' at the first stop, where a captain assures everyone that rank has no distinction — "We're all pigs here." The cultured/boorish Major Alessi just decides to take Lea Massari's Toula, and she follows him up a path like an obedient calf.
On the other hand, Anna Karina's Elenitza accepts everything as it comes with a positive, knowing attitude. She's no pushover, either. At one stop some officers show up, expecting an amorous reception from the exhausted women: Elenitza cools their ardor with the announcement that one girl has syphillis.

The only relief from the sad trek is the semi-vulgar 'courting' between the Sergeant and the tough Ebe. They negotiate who respects who through mutual insults, but each is looking for a dependable mate. Tomas Milian would later make his name playing fox-in-the-henhouse characters in spaghetti westerns, but his Lt. Martino is a completely decent guy trying to do the right thing. That becomes impossible when they're attacked. Major Alessi tries to abandon the group, and then pulls rank and commits murder.
In form Le Soldatesse has similarities with Coppola's Apocalypse Now — a mission begins on a 'civilized' basis but soon reveals the utter lack of humanity in warfare. When the group reaches the safety of Italian comrades, they must watch a blackshirt company burn a Greek village, executing several partisans. The villagers are just set loose on the road, with nothing. Witnessing this helps Eftikia come to terms with her 'personal' depression. She and Martino get their moments together, but no happy ending seems possible.

The exceedingly well-cast show has good roles for its fine actresses but little to offer of glamour. By the final reel we feel hypnotized by Marie Laforêt's face, and are heavily invested in what happens to her. Anna Karina gets a chance to perform outside of Jean-Luc Godard's restrictive direction. Lea Massari plays most of her part in utter passivity, as if she had no will of her own. We're reminded of her very different character in Louis Malle's later Murmur of the Heart. Valeria Moricone's performance won an Italian 'Golden Goblets' award for Best Actress. Moriconi and Mario Adorf's working-class couple ( ↑  ) are present less to provide laughs than to give the story some hope . . . somebody might survive this mess and put it all behind them.
Director Valerio Zurlini's movie about an unnecessary, deplorable slaughter by opportunist invaders won a Moscow International Film Festival Special Prize — an ironic observation in this particular year.
The show is handsomely produced; the only questionable detail are a couple of the hairstyles, which seem more 1965 than 1942. The average producer of any nationality might see this story as an easy way to inject sex into an action movie. Le Soldatesse maintains an adult perspective on subject matter usually approached as bawdy comedy. Its compassionate realism stands in good company with another Italian film about the real-life dilemma faced by sex workers, Antonio Petrangeli's Adua and Her Friends, from 1960.
---

Rarovideo / Kino Lorber's Blu-ray of Le Soldatesse is an impeccable new restoration — the show was re-released in France just this year. The flawless B&W cinematography is by the respected Tonino Delli Colli. Although mostly filmed in Yugoslavia, one crane shot at the end of the main titles follows a German troop up a hill, to reveal Athens' Acropolis in the distance. Zurlini's dialogues stress that all this inhumanity was inflicted on a country that Italians acknowledge as 'the cradle of Western civilization.'
The one extra is a casual nine-minute talk by Professor Marco Müller that covers the basics with the movie, its director, and some of its impressive performers.
Zurlini's films feel more accessible than those of Michelangelo Antonioni; he connects with art movie subjects without insisting on 'important' interpretations for everything that transpires. Perhaps the best Zurlini movie to recommend to newcomers is still his engaging Girl with a Suitcase, a road picture that helped secure stardom for Claudia Cardinale. Le Soldatesse enjoys a high reputation and was apparently a popular show in 1965 Italy. I hope that Rarovideo has more like it on the way.
Reviewed by Glenn Erickson
---
Le Soldatesse
Blu-ray rates:

Movie: Excellent
Video: Excellent
Sound: Excellent
Supplements:
Introduction by Marco Müller, professor at the Shanghai Film Academy and former director of the Venice and Rome film festivals
Deaf and Hearing-impaired Friendly? YES; Subtitles: English (feature only)
Packaging: One Blu-ray in Keep case
Reviewed: November 3, 2022
(6826sold)

Visit CineSavant's Main Column Page
Glenn Erickson answers most reader mail: cinesavant@gmail.com

Text © Copyright 2022 Glenn Erickson