The Devil Strikes at Night
It's the most impressive 'new' movie we've seen this year: Robert Siodmak's 1957 political thriller fictionalizes a true mass murder case in 1943 Berlin — one that a high-ranking Nazi wants to justify the extermination of 'undesirables' for the furtherance of Aryan white supremacy. The snapshot of home-front Berlin is fascinating, and also the depiction of a complacent public, going along with official lies nobody fully believes. Produced on a big scale, the unjustly obscure show stars Claus Holm, Mario Adorf, Hannes Messemer, Peter Carsten, Karl Lange, Werner Peters and Annemarie Düringer. The illuminating audio commentary is by Imogen Sara Smith.
The Devil Strikes at Night
Blu-ray
Kino Classics
1957 / B&W / 1:66 widescreen / 97 min. / Nachts wenn der Teufel kam / Street Date , 2022 / available through Kino Lorber / 29.95
Starring: Claus Holm, Mario Adorf, Hannes Messemer, Peter Carsten, Karl Lange, Werner Peters, Annemarie Düringer, Monika John, Rose Schäfer, Ernst Fritz Fürbringer, Walter Janssen.
Cinematography: Georg Krause
Production Designer: Rolf Zehetbauer
Film Editor: Walter Boos
Original Music: Siegfried Franz
Written by Werner Jörg Lüddecke from an article by Will Berthold (Stefan Amberg)
Produced and Directed by Robert Siodmak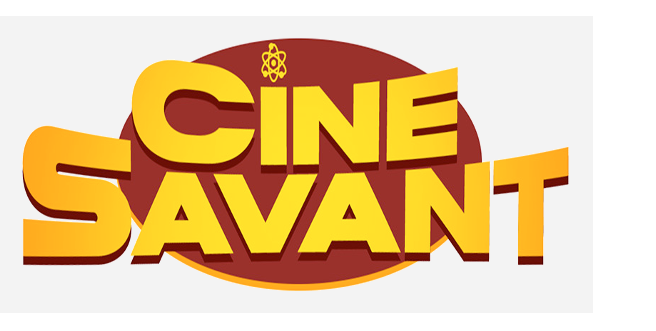 Do we only know about Nazi Germany through the movies . . . flawed movies?  Impressions of this subject are often tapped to express our present-day political polarization, especially for arguments that go nowhere: 'Your people are worse than Nazis' — 'No, YOUR people are worse than Nazis.'
Not that many films deliver genuine insights about Nazi Germany. The Devil Strikes at Night (Nachts wenn der Teufel kam) floors us. It was produced by the great Robert Siodmak, who fled to Hollywood and became the most consistent director of films noir. Lured by better creative opportunities, he returned to Germany in the 1950s. German audiences rejected many films that 'dug up old wounds,' yet flocked to this show and showered it with awards.

The Devil Strikes at Night grabs us right from the start. The movie was sold as a kind of update of Fritz Lang's "M", and an eerie prologue prepares us for a horror film about a serial killer. We instead get a complex picture of Berlin and Hamburg when the Allies were closing in, and the bombing became more frequent. Life goes on fairly normally amid the uncleared rubble. The Devil Strikes at Night's serial killer case becomes a springboard to examine suppressed truth and official lies in a very sick situation. Men in uniforms are telling the civil authorities which criminals to prosecute, and when to look the other way.
'Looking the other way' is a part of everyday life. When Axel asks if an address number plate is missing from a building, a man doesn't answer directly: if he said the metal plate had been stolen, he might be accused of spreading malicious rumors that Berlin has a problem with thieves. The police admit that the parks don't have park benches any more, but nobody's saying they've been stolen for firewood.
Homicide detective Kommissar Axel Kersten (Claus Holm) has just resumed his police job after being wounded at the Russian front. He initiates a credible, warm relationship with police clerk Helga Hornung (Annemarie Düringer, later of Veronika Voss). Their dealings with shortages, unreliable official news and the encroachment of Reich politics creates a nervous 'Business As Usual' attitude in the precinct.

A murder occurs during an air raid: a waitress (Monika John) is found strangled. Circumstantial evidence leads to the arrest of her lover Willi Keun, a Public Relations Officer (Werner Peters of The 1,000 Eyes of Dr. Mabuse). Keun's extramarital affair is uncovered as well as the fact that he's been pilfering rationed stores — details that will make prosecution all that easier.
Noting that the crime is only one of many in which the victim's neck bones were crushed, Axel concludes that Keun isn't strong enough to be guilty. Kersten's smart investigation gets the attention of the high-ranking SS Gruppenführer Rossdorf (Hannes Messemer), but for the wrong reason: Rossdorf hopes that the guilty party will turn out to be a habitual criminal or better yet, a mental case. He wishes to use the case as political PR to legalize the 'elimination' of citizens judged mentally defective.
We already know who killed the waitress: a slow-witted, emotionally unstable casual laborer, Bruno Lüdke (Mario Adorf). It's the first film role for the remarkable Adorf; his career never slowed down from that point forward. A simpleton who can't tell the time or respond well to simple questions, Bruno is like one of the human flotsam characters in Berlin Alexanderplatz. He brags about his great strength, and the 'paragraph 51' classification that tags him as mentally impaired. Nobody in the neighborhood knows what Bruno does when not making deliveries. He lives in a shed where he keeps souvenirs of 11 years of killings. We even see evidence of possible child victims.

Bruno has eyes for his neighbor, the honest nurse Anna Hohmann (Rose Schäfer). He says he 'found' a purse; to our surprise he meekly allows Anna to prod him into turning it in. He walks right into the police station with her.
Axel Kersten soon has Bruno under arrest. The childlike brute cooperates fully with the investigation, and Axel determines that he isn't lying when he describes murders going back a full decade: there is a long list of unsolved killings with the same modus operandi. That's when the case comes to the attention of a high SS officer. Gruppenführer Rossdorf steps in to pull the case from civilian police control. He's been looking for the right crime story with which to rally the public behind legislation to allow the 'elimination' of criminal misfits, 'undesirables.' It's all to curry favor with Adolf Hitler's inner circle. The Nazis want their ugly abuses backed by official, proper legislation.
Rossdorf begins cultivating Axel Kersten to be his personal police liaison. It's not important that Axel isn't a Nazi party member, as nobody believes membership guarantees anything. Rossdorf tries bribery, plying Axel with packets of scarce luxuries like coffee and soap. But he also makes it known that if Axel causes trouble, he can be sent back to the Russian front.
In one rather brilliant bit Rossdorf's car is blocked on the road by a shepherd's flock. While waiting for the road to clear, he frustratedly complains that 'the public' might resist the removal of their last legal protections: "How long will these damn sheep stall us?"

A mold is taken of Bruno's head in anticipation of putting him on display as a 'scientific' example of racial degeneration. But then everything changes. Rossdorf suddenly decides that publicizing the Lüdke case won't serve his purposes at all: the public could instead fixate on the incompetence of the police, for letting a monster like Lüdke keep killing for so many years.
The case instead 'disappears' from the public record. Willi Keun isn't released, and Bruno doesn't even go on trial. Axel Kersten won't stop asking for Keun's exoneration even after being coldly reprimanded: "Justice is that which will benefit the German people."  In this place and time, even a little idealism is dangerous for survival.
The screenplay by Werner Jörg Lüddecke shows how National Socialist hypocrisy is evident in every aspect of life in Berlin. Nazi officers talk the Party line to groom themselves for personal advancement. The SS police liaison Mollwitz (Peter Carsten, later of Dark of the Sun and The Quiller Memorandum) is seen applying pressure to have charges against a fellow SS man dropped: "We're all on the same side."  The first thing we see in the movie is how a uniform confers a veneer of authority on the clownish Willi Keun. Willi addresses an intensely patriotic group of giggling teenaged girls just returned from helping with a harvest. After his pompous morale speech, Willi chats up the girls with lecherous 'compliments' as he hands out Nazi Party trinkets.

The Gruppenführer embodies the insidious nature of Nazi power. Rossdorf is a skilled corporate planner with an evil agenda, 'taking care of business' in a ruthless organization. A later film relevant to this point is Heinz Schirk's 1984 The Wannsee Conference, which uses an actual transcript to cover a single meeting in which Reinhard Heydrich lays out specifics for The Final Solution. Mass murder is discussed as if it were an inventory issue in an industrial supply chain.
Siodmak's film also alludes to SS depravity with a suggestion of secret orgies. One of Axel's meetings with Rossdorf is interrupted by a parade of debauched SS men with their guests and their fancy women, laughing as they stumble to the bomb shelter. One glamorous, inebriated woman oozes herself into Rossdorf's embrace for a moment, doing her best to be alluring. Then she lets down the act for a second. Her whole person sags in sickened despair, and she shrinks away as if nauseated. Rossdorf doesn't even notice. It's an underplayed throwaway moment, and unforgettable.
The existence of concentration camps is noted in just one scene. Before his arrest Bruno makes a delivery to a woman named Frau Weinberger (Margaret Jahnen). Rattled by her isolation, the woman tells Bruno that she's a Jew in hiding. He pays little attention. Frau Weinberger's fugitive status is almost an open secret — even the building's concierge seems to know what's going on. The impression given is that her neighbors won't be able to 'look the other way' much longer.

The Devil Strikes at Night is a major piece of filmmaking. It has far more to say than other films with similar subject matter. Anatole Litvak's Night of the Generals, a thriller about murders in the German high command, is by comparison simplistic, superficial.  Siodmak's realistic recreation of wartime Germany utilizes numerous large-scale scenes, at railway stations, etc.. The film's style occasionally hints at the expressionist past. The lighting during the air raid reminds us of Siodmak's famous films noir — Phantom Lady, Criss Cross.
More progressive is the sequence in which the police take Bruno to the forest to recreate the scene of one of his crimes. Instead of launching into a flashback, Siodmak's camera becomes subjective to show Bruno's confused delirium. His delight at being at the center of attention is expressed in handheld shots of him running 'free' through the woods. For a few moments we're inside Bruno's mind, away from his police escort. A couple of blurring pans evoke the same disorienting quality of the final cemetery scene in The Good, The Bad and The Ugly.
The Devil Strikes at Night is a mature and believable look at a society perverted by Fascism. Axel directly appeals to a judge who is turning a blind eye to a gross miscarriage of justice. It surely took years for the judge to sink to this point of utter legal depravity; he must placate the SS yet manages to calm the suddenly-too-gullible Axel. The one scene is worth two hours of Stanley Kramer's Judgment at Nuremberg: this judge is so deeply embedded in the Nazi hypocrisy that Axel hasn't a chance.
The Devil Strikes at Night is so rewarding and insightful that its downbeat ending does not depress us: the good Axel does not consider himself defeated. Some hope shines through, which is more than can be said for Masaki Kobayashi's Japanese war epic The Human Condition. I see something positive in Axel's brief exchange with the good-hearted nurse Anna, who asks what happened to her neighbor, the man who was arrested. Even if he must 'play Peter' and deny that there ever was a Bruno Lüdke, Axel still has his self-respect, and he's free of all his illusions about Fascist authority.
---

With its Blu-ray of The Devil Strikes at Night, Kino Classics appears to have tapped into a new supplier of European cinema. Formatted at 1:66, the B&W show looks and sounds brand new. The original photography mixes studio work with excellent locations — call the style 'neorealism with a high technical polish.' We've read for years about Nachts wenn der Teufel kam and are thrilled to be able to see it looking this good.
Our desire to learn more is addressed by the disc's one extra, an audio commentary by Imogen Sara Smith. It's just what we need. Ms. Smith confirms the film's relative scarcity, telling us that she didn't catch up with it until 2017. Her fine analysis offers needed context for the production: in the mid- '50s West German movies were just getting serious about examining the war years. A defeated populace that previously had preferred the Heimat reassurance of The "Sissi" Films were now ready for movies revisiting traumatic episodes like 'Operation Valkyrie.'
Smith contrasts Teufel with Helmut Käutner's more radical exposé movie Black Gravel. She judges it to be more like American noirs that scratch at social failings — Joseph Losey's The Lawless and Russell Rouse's The Well.
Ms. Smith also relates some of the facts about the real Bruno Lüdke, whose story has been a political football ever since his arrest in 1943. There was no trial, so the case against him was never put on the record. Some say that he was an innocent railroaded by the police. Lüdke's Wikipedia Entry is one 'citation needed' flag after another. Stressing that the movie is fictional, the commentary ends with the weighty observation that The Devil Strikes at Night is more relevant than ever: our present-day politics is in a fix where objective truth must compete for attention with 'alternative facts.'

Devil was nominated for an Oscar for Best Foreign Picture but lost to Fellini's Nights of Cabiria. One reason the show feels so refreshing is that it owes so little to American filmmaking — it's not aimed for a U.S. sale. Robert Siodmak's later career would taper off but here he's at the top of his game, venturing far afield of the noir style he mastered in Hollywood. Note: also just released on Blu-ray is one of Siodmak's last American films, the excellent The Whistle at Eaton Falls. It's also an unusual, one-of-a-kind picture.
The cover illustration appears to be from a French poster that replaces an image of Bruno with a generic Nazi villain. It doesn't directly relate to the movie — no officer menaces a woman in that way. For a movie with only one on-screen murder, this is one tense, anxious thriller.
We're still awaiting improved encodings of postwar Germany's Die Mörder sind unter uns (The Murderers are Among Us) and Der Verlorene (The Lost Man), directed by Peter Lorre — and who knows how many more gems waiting for wider distribution.
Reviewed by Glenn Erickson
---
The Devil Strikes at Night
Blu-ray rates:
Movie: Excellent
Video: Excellent
Sound: Excellent
Supplements: Audio commentary by film historian Imogen Sara Smith
Deaf and Hearing Impaired Friendly? YES; Subtitles: English (feature only)
Packaging: Keep case
Reviewed: March 10, 2022
(6684nach)

Visit CineSavant's Main Column Page
Glenn Erickson answers most reader mail: cinesavant@gmail.com

Text © Copyright 2022 Glenn Erickson