Larry Karaszewski on
The Killing of a Chinese Bookie
Hitchcock had Jimmy Stewart, Kurosawa had Toshiro Mifune and John Cassavetes had Ben Gazarra. 1976's The Killing of a Chinese Bookie, the second of three tempestuous collaborations between the determined director and his equally strong-willed star, is a fatalistic gangster movie with Gazzara's beleaguered strip club entrepreneur run through an obstacle course of existential conflicts worthy of a Norman Mailer novel. The 135 minute film bombed in its initial release and in 1978 Cassavetes performed some elective surgery bringing the star-crossed movie down to 108 minutes (Criterion released both versions in their Cassavetes box set, "Five Films").
About Larry Karaszewski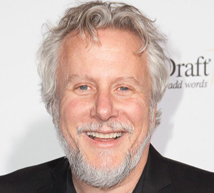 Larry Karaszewski and his writing/directing/producing partner Scott Alexander are best known for writing unusual true stories.  Their current release is "Dolemite is My Name" featuring Eddie Murphy as Rudy Ray Moore. The duo previously created the hit television miniseries "The People v O.J. Simpson: American Crime Story" for which they won the Golden Globe, Emmy, PGA and WGA Awards. They also won the Golden Globe and WGA Award for the film "The People vs Larry Flynt." Other movies include the Oscar winning "Ed Wood" (WGA nomination), "Big Eyes" (Independent Spirit nomination), "Auto Focus" and "Man on the Moon." The team has been inducted into the Final Draft Screenwriting Hall of Fame.  Larry is also a Governor for writers branch, co-chair of the International Feature Film category, and a Vice President of the Academy of Motion Pictures Arts and Sciences.