Larry Karaszewski on
Absence of Malice
Director Sydney Pollack's 1981 film is a bristling attack on muckrakers (Paul Newman said the film was, in fact, a direct assault on The New York Post). Sally Field plays the unscrupulous newswoman and Newman is the target of her overreaching (and underhanded) journalistic crusade. Newman and co-star Melinda Dillon were nominated for Academy Awards along with the crackerjack screenplay by Kurt Luedtke.
About Larry Karaszewski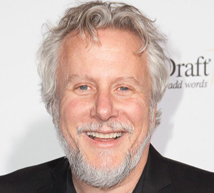 Larry Karaszewski with his writing/directing/producing partner Scott Alexander are best known for writing unusual true stories. They created the hit television miniseries "The People v O.J. Simpson: American Crime Story" for which they won the Golden Globe, the Emmy, the PGA and WGA Awards. They also won the Golden Globe and WGA Award for the film "The People vs Larry Flynt." Other movies include the Oscar winning "Ed Wood" (WGA nomination), "Big Eyes" (Independent Spirit nomination), "Auto Focus" and "Man on the Moon." The team has been inducted into the Final Draft Screenwriting Hall of Fame. Larry is an active Los Angeles cineaste hosting a long running film series for the American Cinematheque. He is also a Governor for writers branch of the Academy of Motion Pictures Arts and Sciences.