Larry Karaszewski on
Kelly's Heroes
A kinder, gentler Dirty Dozen, the screwball nature of Brian G. Hutton's Kelly's Heroes is best summed up by Jack Davis's typically Mad poster art. Clint Eastwood plays an army grunt with his eye on a cache of German gold who receives able assistance from a motley crew of misfits including Telly Savalas, Don Rickles and Donald Sutherland (living up to his character's nickname, "Oddball").
About Larry Karaszewski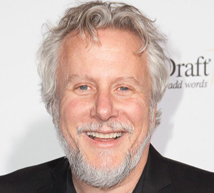 Larry Karaszewski with his writing/directing/producing partner Scott Alexander are best known for writing unusual true stories. They created the hit television miniseries "The People v O.J. Simpson: American Crime Story" for which they won the Golden Globe, the Emmy, the PGA and WGA Awards. They also won the Golden Globe and WGA Award for the film "The People vs Larry Flynt." Other movies include the Oscar winning "Ed Wood" (WGA nomination), "Big Eyes" (Independent Spirit nomination), "Auto Focus" and "Man on the Moon." The team has been inducted into the Final Draft Screenwriting Hall of Fame. Larry is an active Los Angeles cineaste hosting a long running film series for the American Cinematheque. He is also a Governor for writers branch of the Academy of Motion Pictures Arts and Sciences.