Busby Berkeley's musical comedy extravaganza not only gets away with a social message, it makes one of the best cultural statements ever about the Great Depression. Social upheaval suddenly being a real thing these days, we understand. The story is a romantic backstage musical but The Wolf at the Door is present in the dialogue, the lyrics, everywhere. This might be the sexiest of Berkeley's musicals, with even star Joan Blondell teasing the nudity; but audiences were floored when the gala curtain number 'Remember My Forgotten Man' shouted out a cry for social justice. Warren William, Aline MacMahon, Ruby Keeler, Dick Powell & Guy Kibbee star; and this is Ned Sparks' best role, with additional gold-digging by pert 'n' perky Ginger Rogers.

Gold Diggers of 1933
Blu-ray
Warner Archive Collection
1933 / B&W / 1:37 Academy / 96 min. / Available at Amazon.com / Street Date February 8, 2022 / 21.99
Starring: Warren William, Joan Blondell, Aline MacMahon, Ruby Keeler, Dick Powell, Guy Kibbee, Ned Sparks, Ginger Rogers, Etta Moten, Billy Barty.
Cinematography: Sol Polito
Art Director: Anton Grot
Costumes: Orry-Kelly
Film Editor: George Amy
Original Music and Lyrics: Harry Warren & Al Dubin
Musical Direction: Leo F. Forbstein
Musical Numbers created and directed by Busby Berkeley
Screenplay by Erwin Gelsey and James Seymour; dialogue by David Boehm and Ben Markson. From the play The Gold Diggers by Avery Hopwood.
Produced by Robert Lord
Directed by Mervyn LeRoy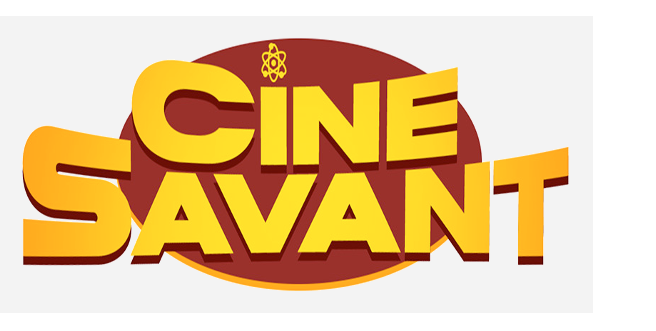 I foolishly thought I was 'movie literate' in high school, just because I saw a lot of new movies. My first taste of Busby Berkeley was through the film clip glimpsed in Bonnie and Clyde, and I have to say that my first reaction was, 'Is that the tackiest musical number ever filmed?'  The opening scene of Gold Diggers of 1933 is meant to look a bit tacky, what with a google-eyed Ginger Rogers singing in Pig Latin in front of a line of dancing silver dollars . . . it's 'We're in the Money', a song that dripped with irony in a nation with so many out of work. Instead of distracting penniless audiences with elitist fantasies, Gold Diggers mocks the rich and champions 'independent women' that just want to earn an honest living. The pre-Code dialogue doesn't hold back: one unemployed showgirl says that some of her colleagues will resort to prostitution if things get worse.

This Busby Berkeley musical doesn't flaunt its extravagant musical numbers for their own sake — the champion for grandiosity is Footlight Parade, released just four months later. This film's cheeky sex comedy and pre-Code daring are a lead-up to one of the most powerful filmic expressions of Depression-era outrage.
Busby Berkeley in a nutshell: his visually phantasmagorical musical extravaganzas came after the literal, dull transpositions of stage shows in the early days of talkies, and before the later star-centered and personality-driven musical formulas took root at RKO and MGM. Berkeley combined stagecraft cleverness, camera tricks and surreal visuals to create musical numbers that could only exist on a screen — and that are on a higher cinematic level than the movies in which they appear. The visual imagination and sexual innuendo were gloriously over the top — and audiences embraced them as a crazy morale boost against the fears and uncertainty of daily life.
Berkeley's musicals gained new traction in the 1960s kitsch 'n' Camp retro revival, the old movie renaissance that also rediscovered Batman and Humphrey Bogart. The amazing musical numbers are now revered as outlandish, sexually-charged surreal masterpieces, imitated but never bettered.

You can't fully understand the cultural impact of The Great Depression without Gold Diggers of 1933 which forms one corner of a cinematic triangle with I Am a Fugitive from a Chain Gang (outraged justice) and King Kong (monstrous anarchy). Those were politically unstable years (like today?). Warners went even deeper into pessimistic sociology in dramas that advocated massive social change, perhaps even revolution: Heroes for Sale, Wild Boys of the Road.
This musical lets us know that even Broadway Babies haven't escaped the effects of the economic collapse. When creditors shut down yet another of his shows, producer Barney Hopkins (Ned Sparks) commiserates with his unemployed showgirls Carol King, Trixie Lorraine, Fay Fortune and Polly Parker (Joan Blondell, Aline McMahon, Ginger Rogers and Ruby Keeler). Polly introduces Barney to songwriter Brad Roberts (Dick Powell). Brad not only writes the perfect tunes for Barney's Depression-themed dream show, he also has $15,000 to get it started. Everybody's employed again, but because Brad can't account for the money the girls worry that he will be exposed as an embezzler. He shies away from performing in public, despite having a great tenor voice.

When musical frivolity hits rock bottom, America must really be on the skids. The penniless producer is Ned Sparks, the dour cigar-chomping killjoy who always looks near bankruptcy no matter what movie he's in  (just above, center ↑).   The girls can't make the rent and have almost lost their sense of humor. Aline McMahon steals milk from the neighbors and Joan Blondell lectures Dick Powell on making false promises of employment: too many of their fellow chorines are already on the bread lines. The showgirls may be willing to fleece foolish men like Guy Kibbee and Warren William (or let them fleece themselves) but they also have genuine hearts of gold.
The opening number is indeed a show-stopper. It's funny how our image of the past has evolved: in 1968 'We're in the Money' seemed an artifact from the long-lost past. Six decades and several economic crises later, it now feels almost current. In a huge, almost intimidating close-up Ginger Rogers fires the movie's opening salvo, even if her character is only a secondary presence in the rest of the show. Her fortunes soon took an incredible upswing — a few months later Rogers was dancing with Fred Astaire at RKO, becoming a bigger sensation than any of her costars.

Producer Barney praises the snappy songs by 'Brad Roberts' with a dialogue in-joke — now he can dump those other songwriters, Warren and Dubin. The songs conjured by Harry Warren & Al Dubin for Gold Diggers are unique, unforgettable winners; it generally takes a week or two after seeing these films to get the infectiously catchy tunes out of one's head.
'Pettin' in the Park' is as direct about leering, let's-have-fun sex as the pre-Code era got. The seasons change but the amorous activity continues in snow and shine. Young Billy Barty is a pixie-ish tot with a dirty mind, poking behind a scrim that plays peek-a-boo with twenty nude silhouettes of showgirls caught in the rain. The women eventually resort to 'anti-grope' suits of armor but the game continues: Ruby Keeler sits still and happy while her hormonally flushed sweetheart Dick Powell wields a can opener. We're told that Warners prepared a softer version of this scene for localities where the censor boards were especially vigilant — the Midwest?  The South?

The Shadow Waltz is one of Berkeley's fully-developed abstract art pieces. Dozens of synchronized female beauties form yet more Berkeley-ized architectural patterns, in this case, hoop-skirted women playing neon violins. We hope that nobody got electrocuted, as high-voltage wires are draped all over the soundstage. Could M.C. Escher have ever seen any of these geometric dream visions?
We're told that the famed 1933 Long Beach earthquake interrupted the shooting of The Shadow Waltz. Fortunately, nobody was thrown off those tall platforms and no electrical hazard resulted — the whole studio lost power. Over the hill on Paramount's International House the earthquake may have interrupted an actual live take. Film footage exists of W.C. Fields calming the set like a trouper . . . which some say was faked, a gag.

The final musical number 'Remember My Forgotten Man' is among the most powerful movie moments of the 1930s. Typical escapist musicals reserve the marriage proposals and smiling embraces for the very finish, when the 'The End' title card springs up. Gold Diggers gets those formalities out of the way before the final number, so as to deliver a knockout punch and leave the audience with a heavy-duty message. Ned Sparks earlier tried to express his vision of good men unemployed and on the streets for no fault of their own — the comic performer becomes a spokesman for the downtrodden.
The singing duties are divided between an accusing Joan Blondell and a stirring Etta Moten. Blondell belts out the torch song in fine form, wringing emotion from the line ". . .and how he used to love me.'  (top image ↑).   The accomplished Ms. Moten carries the middle of the song; we can't believe that her contribution went uncredited  (just above, left ↑).   Etta Moten also sang the Academy-nominated tune 'The Carioca' in Flying Down to Rio in the same year — and received proper billing.
Both women play abandoned sweethearts of unemployed veterans known as Forgotten Men. Moten is one of a series of suffering women presented in tableaux that resemble classic Depression-era photos of Dust Bowl victims. Columns of marching wounded soldiers land on bread lines, bringing to life lyrics that challenge an impassive government to provide relief. Audiences of 1933 would certainly know that the spectacle pointed directly at the previous year's March of the Forgotten on Washington, the 'Bonus Army' debacle that was put down by the U.S. Army. Public reaction to the treatment of the veterans helped win the election for F.D.R..
Gold Diggers of 1933 ends with an image of protest, without returning to the now-resolved backstage story — a defiant attitude that looks like something from the Roosevelt-era WPA public theater movement. How strange that a 'lightweight' musical diversion should wield one of the most effective 'social justice' movie scenes ever.

This is Joan Blondell's film all the way, with Aline McMahon providing a strong comedy assist. Ms. McMahon kept working, making notable dramatic appearances as late as 1975; she appeared in two Anthony Mann westerns, most effectively in the fine 1955 The Man from Laramie. Her greatest filmic impact is also dramatic, in Fred Zinnemann's humanist masterpiece The Search.
Ruby Keeler again proves she has the winning personality for the times. James Cagney said that her 'clog' dancing style was legit and much admired, but to my uneducated eyes she still looks like a wobbly colt that's thrown a shoe. By this time we're getting used to Dick Powell's insanely idiotic grins: arched eyebrows and Howdy Doody cheeks were the style for 'ingénue' male leads of the day. Top-billed Warren William is the butt of the film's joke as Powell's stuffy brother, bamboozled by Blondell along with the ubiquitous Guy Kibbee. But Ned Sparks' stressed out face is the one we remember the strongest. He delivers much of his dialogue with his jaws clamped on that cigar — and projects an inner agony that convinces us he's suffered a lot more than just the Depression.
---

The Warner Archive Collection Blu-ray of Gold Diggers of 1933 is a beauty. It's taking a while, but the Archive is slowly moving through the Busby Berkeley pictures. With the WAC presently finishing up with the Thin Man movies, can the Astaire / Rogers RKO classics be far down the list?
The restored transfer almost makes the screen look silky. The parade of beautiful showgirls still dazzles, quite a feat when we know the actresses were working 16 hour days six days a week. They must have driven a generation of farm boys crazy, or sent them running back to church. The audio is also more clear than I've heard it before on video, undistorted.

The WAC repeats the extras lineup from the 2006 DVD, dropping one featurette that really belonged with 42nd Street. The making-of featurette starts with fact that Warners was practically cheerleading F.D.R. at this time. The first vintage featurette is a newsreel of the Warner junket to attend the inauguration, with celebs appearing at the back of a train car.
Like all Warners short subjects at this time, the Merrie Melodies cartoons were concocted to sell sheet music from the shows. Instead of semi-naked females, the cartoons illustrate the songs with animals, babies, or living toys; salacious lyrics have been tamed. The characters bop to the music in that strange 'Toontown' way.
Some industrial-strength racial and ethnic humor shows up, the kind that makes one wince. Really offensive racial humor did feature in at least one Berkeley musical number ('Goin' to Heaven on a Mule' from Wonder Bar ) but here the jokes are neutral, almost favorable. A happy black couple is among those pettin' in the park. When a benign Jewish 'type' pops up singing in Footlight Parade, the joke isn't on him: "Said she'd not be mine, for all of Palestine — Oy Vey!"
Reviewed by Glenn Erickson
---
Gold Diggers of 1933
Blu-ray rates:
Movie: Excellent
Video: Excellent
Sound: Excellent
Supplements:
2006 Featurette FDR's New Deal…Broadway Bound.
Vintage Featurettes The 42nd Street Special; Rambling 'Round Radio Row #2; Seasoned Greetings.
Vintage Cartoons: I've Got to Sing a Torch Song; Pettin' in the Park; We're in the Money.
Theatrical Trailer
Deaf and Hearing-impaired Friendly? YES; Subtitles: English (feature only)
Packaging: One Blu-ray in Keep case
Reviewed: February 5, 2022
(6663digg)

Final product for this review was provided free by The Warner Archive Collection.
Visit CineSavant's Main Column Page
Glenn Erickson answers most reader mail: cinesavant@gmail.com

Text © Copyright 2022 Glenn Erickson
Here's John Landis on Gold Diggers of 1933: