Larry Karaszewski on
Get to Know Your Rabbit
One of Brian dePalma's more obscure credits, this unappreciated attempt to turn Tommy Smothers into a movie star fizzled out. Filmed in 1970 after Hi Mom and before Sisters, it fell victim to a regime change at Warner Bros. and wasn't released until 1972. But it's still an offbeat anti-establishment spoof that's now finally available on dvd through Warner Archive.
About Larry Karaszewski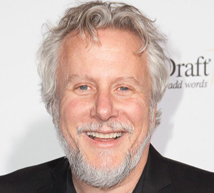 Larry Karaszewski with his writing/directing/producing partner Scott Alexander are best known for writing unusual true stories. They created the hit television miniseries "The People v O.J. Simpson: American Crime Story" for which they won the Golden Globe, the Emmy, the PGA and WGA Awards. They also won the Golden Globe and WGA Award for the film "The People vs Larry Flynt." Other movies include the Oscar winning "Ed Wood" (WGA nomination), "Big Eyes" (Independent Spirit nomination), "Auto Focus" and "Man on the Moon." The team has been inducted into the Final Draft Screenwriting Hall of Fame. Larry is an active Los Angeles cineaste hosting a long running film series for the American Cinematheque. He is also a Governor for writers branch of the Academy of Motion Pictures Arts and Sciences.