Elvira, Mistress of the Dark

We love Cassandra Peterson, a smart woman who made a go of horror host work in the tough Los Angeles TV market, long after the short-lived Vampira and just a few years after the passing of Sinister Seymour. After Elvira's Movie Macabre she got to make this lively comedy feature, and thus planted her stake in the cinema firmament while at the top of her game. I'd give it an A+ for nostalgic sentiment, a B for quality and a B+ for wit, even if the adult humor does skew a bit infantile. Well, that was part of the Elvira personality too!

Elvira, Mistress of the Dark
Blu-ray
Arrow Video
1988 / Color / 1:85 widescreen / 96 min. / Street Date April 28, 2020 / 39.95
Starring: Cassandra Peterson, William Morgan Sheppard, Daniel Greene, Susan Kellerman, Jeff Conaway, Edie McClurg, William Duell.
Cinematography: Hanania Baer
Film Editor: Battle Davis
Original Music: James B. Campbell
Written by Sam Egan, John Paragon and Cassandra Peterson
Produced by Eric Gardner, Mark Pierson, Michael I. Rachmil, Joel Thurm
Directed by James Signorelli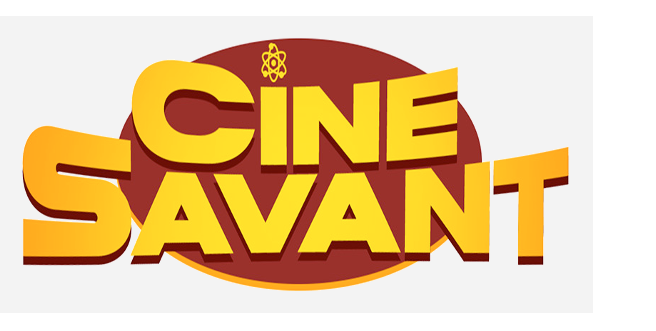 Local television horror hosts are generally a sad lot; about the only ones to win national attention were John Zacherle's 'Zacherley' and Maila Nurmi's 'Vampira.'  Nurmi's short stint on L.A. television netted her little more than a role in an Ed Wood movie. Zacherle had more staying power, but because of my age, I only remember him from a few Halloween appearances on The Today Show. Back East and in the Midwest, I hear from readers that worshipped regional horror hosts that were just as beloved.
In Los Angeles of the late '70s, ex-Groundling actress Cassandra Peterson nabbed the horror host role to follow the late Larry Vincent, aka 'Sinister Seymour' (pronounced Seee-more). Ms. Peterson altered Maila Nurmi's vampish getup with bigger hair and a sexier dress that highlighted an exaggerated bust, so as to better appeal to nine-year olds with TV privileges when the folks were away. Of such things are legends made, and Elvira's Movie Macabre was an instant hit. Elvira continued Seymour's habit of interrupting movies with smart remarks, corny jokes, and puerile sex innuendo.  Her burlesque-grade oversexed costume brought in the curious, but Peterson's engaging byplay was the real attraction. Vampira had played a cool ghoul, but Elvira offered a full comic personality. She had a knack for sharing a saucy joke with the audience — the sillier the better.
'Elvira' was a familiar presence at the birth of pre-recorded VHS Home Video, supplying more laugh tracks for random horror films on tape. Her franchise's one theatrical outing became the lightweight comedy Elvira, Mistress of the Dark. The screenplay assembles a number of skits and sitcom-style gags into a format that allows the Mistress of the Dark to be even bawdier. But Ms. Peterson's fun personality has a way of defusing even the tackiest jokes, which come fast and furious. A kneeling Elvira, looking back past her derriere at a potential construction helper:
"Hi! Grab a tool and just start bangin'!"
The storyline provides a workable-enough comedy setup. After Elvira (Cassandra Peterson) quits her TV show over the unwanted advances of the station owner, she drives to the small New England town of Fallwell to collect an inheritance. She receives only a dilapidated house, but relative Vincent Talbot (William Morgan Sheppard) expresses an unseemly interest in an old family 'cookbook' included in the will … which of course proves to be a necromancer's book of spells. Will Elvira feel welcome in Fallwell?  Will she learn the secret of the book?  Will the uptight citizens run her out of town for being a bad influence on their children?  Will her low-cut dress stay in place?

Produced by New World and NBC but happily flying Elvira's own Queen 'B' Productions banner, the middlebrow comedy Elvira, Mistress of the Dark knows its own limits and fulfils them well. It's enthusiastically cast and played; in her commentary Peterson identifies fellow Groundlings among the supporting players. The film's goodwill is such that the clunkier jokes and lewd material tend to disappear in a general atmosphere of fun.
Cassandra Peterson is of course the key to everything. Her horror-hostess hopes had relied on the formula of applying a 'Valley Girl' twist to puerile boob jokes while displaying her chest for all the yahoos in the TV audience. Here Cassandra extends the character into a cross between Mae West and Morticia Addams. Elvira is a free spirit with casual lusts of her own, pursuing a career in showbiz as well as the tight Levi'd rear of a heartthrob theater guy, Bob Redding (Daniel Greene). Bob is naturally sweet, chaste and clueless, so as to slow down the pursuit. Like a cartoon character, Elvira wears her slinky but uplift-engineered getup day and night.  A cheerful attitude is the key to happiness. Elvira remains gamely aloof to the persecution of the snooty locals in the aptly-named Fallwell, Massachusetts.
There's a talent to making one-track sex jokes into sweet fun instead of generic smut…
A few spoofs of movie scenes and TV game shows are dropped into the mix. Elvira appears poised like Sigourney Weaver in Aliens, giant gun in tow. The opening co-opts the conclusion of Roger Corman's It Conquered the World as a film on Elvira's show. The original dialogue has been replaced, probably because it couldn't be isolated from the old music track. That's too bad, for the original voices of Beverly Garland and Peter Graves would have improved the gag. Later on, Elvira does a parody of Flashdance's overhead bucket gag, only this time she's doused with tar and feathers.

The template for the comedy conflict might be the down-market Rock'n Roll musicals made by A.I.P. from about '56-'59, the kind where local bluenoses suppressing the scandalous 'jungle music' lose out to enthusiastic, clean-cut teen spirit.  Since logic doesn't enter into the campy free-for-all Elvira universe, our pneumatic leading lady is simultaneously a libidinous sexpot AND a natural pal to Fallwell's repressed kiddies. You know, like sex worker Constance Towers' love of babies in Samuel Fuller's The Naked Kiss. But when Fallwell adopts the old Salem habit of burning undesirable exotic females, the teens don't exactly rally to Elvira's defense. The weakest scenes fall back on conventional '80s comedy conventions. Instead of a dating or shopping montage backed by a lame pop song, Elvira goes on a speeded-up job search in Fallwell, to Gene Pitney's song Town Without Pity.
Although the production budget is limited, clever special effects help depict Elvira's set-to with that local warlock eager to steal her magic book. William Morgan Sheppard (The Duellists) makes a good cardboard villain, giving his lines a healthy sneer while threatening Elvira. They battle it out in a The Raven– inspired duel of wizards. The bolts of lightning that jump from Sheppard's fingers aren't too memorable, but a number of weird moments work rather well. Elvira's inherited dog transforms into a giant doberman, and a little rat sprouts a green-dyed Mohawk haircut. Best of all is a hand-puppet casserole-monster concocted by the craftsmen of noted effects specialist Doug Beswick, that makes a messy exit via a handy garbage disposal. The filmmakers called it the 'Pot Monster.'

Other well-cast roles fight the weak sitcom staging that give too many actors too little to do. Henpecked husband William Duell is instantly recognizable from his first film 1776. Busy actress Edie McClurg is effective as a whining pro-decency harpy. Likewise memorable is sallow-faced Kurt Fuller (Miracle Mile), as another repressed town council member.
None of these shenanigans boosts the satire to a higher level — Elvira is the whole show. She maintains her saucy bouyancy, dishing out enough smut-lite humor to make sure the result is unsuitable for grandma. For an ending Elvira makes her glamorous Vegas debut, that Ms. Peterson says happened only after she begged an NBC executive to let it be filmed. The show has no outright nudity, but Elvira's final spectacle turns out to be a genuine Burlesque tassel twirl routine. It seems misjudged, a left turn into material too tacky for the character — like Mae West, Elvira is sexy because she talks sexy. If the term is unfamiliar, the movies' most arresting tassel twirl is likely seen in Mike Nichols' The Graduate.
"Unpleasant dreams!"
Has Elvira, Mistress of the Dark achieved cult status?  My personal nostalgic yen for Elvira is for a secondary reason that I'll explain below. The diverting movie made the rounds of cable TV in the 1990s and has laid low for quite a while, and sexy Elvira might need to be explained to some of the denizens of this future year 2020. But Ms. Peterson's horror queen character is a worthy cult icon. The assertive Elvira remains in full control of her destiny, sexual and otherwise. She ought to win the approval of today's pro-woman PC police.
---

Arrow Video's Blu-ray of Elvira, Mistress of the Dark is a solid HD presentation sourced from a 4K scan. The picture looks brand new throughout, with its attempt to meld bland sitcom visuals with the MTV style of the time — several critics defined Elvira as Vampira plus Rock 'n' Roll. The audio is strong, even with the jumpy theme music that appears synth-based. I can see the makers of Mistress of the Dark using Tim Burton's Pee-Wee's Big Adventure as a possible creative starting point. The special effects are good, but the art direction overall isn't as distinctive as Pee Wee or Beetlejuice.
Arrow does right by dear Elvira, offering a stack of commentaries and two video items assembled in just the last couple of years. Director Signorelli contributes an introduction and a commentary hosted by Tony Timpone. Another commentary is by Patterson Lundquist, who runs an Elvira website. The most fun Track is by Cassandra Peterson herself, shared with collaborators Edie McClurg and John Paragon.
The two video items will outlast the curiosity of all but the most rabid Elvira fans. A feature-length making of docu has a broad group of actors on board plus the producer and Cassandra Peterson herself, looking extremely good these many years later and lacking none of her sharp wit and gracious manners (no kidding). We learn that NBC first wanted Elvira to become a TV show, but Peterson and her company held out for a feature film to further promote the character. They got their wish, but the movie had the bad luck to reach theaters just as its distributor New World was going under. Siskel and Ebert found the film weak in the story department; Ebert said that Elvira kept upstaging herself, with nothing to offer but a string of one-liners. I think she plays well in the home theater environment.
At more than 90 minutes in length the docu drags only because it allots too much time for supporting actors to tell their entire stories. A second 20-minute piece on the special effect makeup and the 'Crock Pot Monster' gag is another 'use everything we shot' item, although again it's quality work. The effects featurette was likely spun off from the making-of piece when the running time just got out of control. The trailer is just okay but I love the original Teaser Trailer, built around the old song I Put a Spell on You.
The bottom line on the Elvira craze is that an enterprising, smart-cookie showgirl found a breach in the showbiz wall and forced her way in. Most would think the fun in the concept of Elvira would vanish as soon as viewers grew tired of the cleavage, but Peterson and her associates kept the jokes and sassy attitude coming until the character became endearing. Performers of course exploit their bodies to build careers, but Ms. Peterson did much more… with that twinkle in her eye, we feel we've got a classy showgirl as a funny best friend.
Various online video pundits trace Elvira back through Vampira to Charles Addams' slinky cartoon character from The New Yorker. Does nobody remember the actress/vampire played by Carol Borland in the '35 movie Mark of the Vampire?  Ms. Borland's sex symbol had all the same goth/macabre recipe ingredients, in all the right places.
---
What's my secondary personal reason for smiling whenever 'Elvira' is mentioned? In 1981 I edited a horror film called Kiss Daddy Goodbye, with Fabian and Marilyn Burns. I've never seen a good copy of the picture because the negative was stolen right from the film lab and pirated all over the world.
We later learned that Kiss Daddy Goodbye had been chosen to be lampooned on Peterson's Movie Macabre TV show, on July 14, 1984.  Assistant director Kathy Hargreaves and I had never seen our work projected, let alone finished. We had to watch The show but dreaded every minute. Elvira skipped no opportunity to poke fun and roll her eyes at cinematic blunders. Our picture had plenty, mostly of the 'when is something going to happen' variety. It was a grueling experience. She began by calling it the worst movie she had yet shown, and interrupted much more than usual to fire off snide comments about the director, actors, art direction, etc.. But she must have taken pity on us editors, because she didn't diss our work directly. To us that was as good as an award. We were afraid she would freeze the movie on our editing credit and demand our arrest.
When the movie finished Elvira voiced her frustration at its feeble non-conclusion — and then did something that made us fall out of our chairs. Declaring that the weak ending just wasn't good enough, she suddenly announced that SHE would fashion a better finale.  One wavy dissolve later, the real Fabian Forte (the actual star of the movie, →) returned in his deputy costume and acted out a new ending, with Elvira playing the female lead in a blonde wig. Everybody lives happily ever after!  The situation was far too funny to be humiliating.
Well aren't you in luck?  The main Elvira hosting segments for the Kiss Daddy Goodbye broadcast are viewable on YouTube HERE; the fabulous improved ending begins a tad after the eight minute mark. Believe me, in the full broadcast she must have broken in twenty times. Every one of her sarcastic digs at the movie was perfectly fair, and as funny as hell. That's why I wanted to review Mistress of the Dark.
Reviewed by Glenn Erickson
---

Elvira, Mistress of the Dark
Blu-ray rates:
Movie: Good
Video: Excellent
Sound: Excellent
Supplements: Introduction by director James Signorelli; 2017 audio commentary with Signorelli and Tony Timpone; 2017 audio commentary with Elvira expert Patterson Lundquist; Too Macabre, newly revised (2018) feature length docu on the making of the film; Recipe for Terror: The Creation of the Pot Monster, a newly revised (2018) featurette on the film's special visual effects; storyboards, image galleries, trailers and teaser trailers. Illustrated collector s booklet with essays by Kat Ellinger and Patterson Lundquist.
Deaf and Hearing-impaired Friendly? YES; Subtitles: English (feature only)
Packaging: One Blu-ray in Keep case
Reviewed: July 22, 2020
(6314miss)

Visit CineSavant's Main Column Page
Glenn Erickson answers most reader mail: cinesavant@gmail.com
Text © Copyright 2020 Glenn Erickson