New superlatives are needed to express just how good is this wonderful Americana musical from the 1950s boom years. The Broadway creator tapped Hollywood's most qualified (and creative) director of musicals for the stage to screen conversion, retaining much of the original New York talent. Doris Day is a sensation as Babe Williams, whose romantic and labor problems play out at a sleepwear factory. The color design is a delight, every song is a keeper, and the talent on view makes one want to clap, sixty-five years later.

The Pajama Game
Blu-ray
Warner Archive Collection
1957 / Color / 1:85 widescreen / 101 min. / Street Date January 26, 2021 / available through the WBshop / 21.99
Starring: Doris Day, John Raitt, Carol Haney, Eddie Foy Jr., Reta Shaw, Barbara Nichols, Thelma Pelish, Jack Straw.
Cinematography: Harry Stradling Sr.
Film Editor: William H. Ziegler
Art Direction: Malcolm C. Bert
Choreography: Bob Fosse
Musical Supervision: Ray Heindorf
Songs by: Richard Adler, Jerry Ross
Written by George Abbott, Richard Bissell from their libretto, based on Bissell's novel 7½ Cents
Produced and Directed by George Abbott and Stanley Donen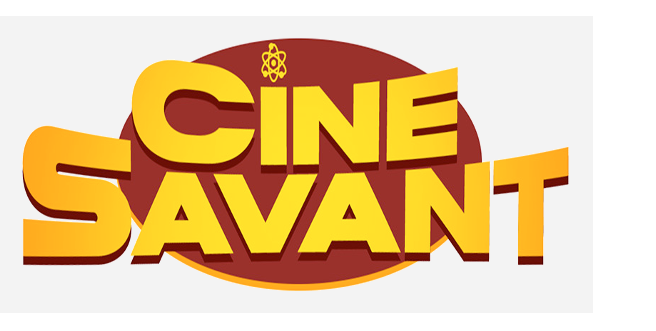 Possibly Doris Day's best film, The Pajama Game is a delightful George Abbott musical directed by Stanley Donen. In 1956 the lavish but static Rodgers and Hammerstein adaptations were probably more popular, but those pictures have started to creak while Day's vehicle is still as funny as it is musically memorable. It's a fine collaboration: Abbott and Donen share the directorial credit. It's astonishing to see that it received not one Oscar nomination… what was the Academy thinking?  (Actually, the Academy eliminated the 'Best Scoring of a Musical Picture' award that year.)
This is the definition of a Feel-Good movie. The songs are all keepers: Hey There, Hernando's Hideaway, There Once Was a Man are just three. A great stage cast socks them over with gusto. Doris Day is the only movie star among the Broadway veterans but she quickly proves that she can carry the show and then some. Because Jack Warner insisted that one of the leads be a Hollywood star, the initial plan was to replace John Raitt and keep his stage co-star Janis Paige. When Frank Sinatra declined the reverse happened — Janis Paige was dropped and her role was taken by Warners' big name Doris Day. The two women had co-starred in Day's debut film Romance on the High Seas; in what must go down as a movieland rarity, their long-running friendship suffered no damage.
Actor Stanley Prager originated the role of the Union 'Prez' on Broadway but also did not come West to make the movie. The reason was all too common — he had been served a subpoena by the HUAC in 1955. In film, Prager had stood out in both comedies and dramas: A Foreign Affair, Force of Evil, Gun Crazy, Dark City. The part of 'Prez' was taken by the capable Jack Straw. Prager never appeared in another movie, although he continued as a producer and even a director — he directed two movies in Spain for producer Sid Pink.

The high-energy picture plays out in soft, bright colors, with an arresting Richard Adler / Jerry Ross musical number in every reel. Hired on as the new superintendent at the Sleep Tite pajama factory, the young and ambitious Sid Sorokin (John Raitt) soon comes into conflict with Union rep Babe Williams (Doris Day). The main labor issues could easily be resolved if the owner Mr. Hasler (Ralph Dunn) wasn't such a cheapskate. Floor manager Vernon Hines (Eddie Foy Jr.) keeps the seamstresses sewing, while seething with misplaced jealousy over Gladys Hotchkiss, Mr. Hasler's secretary (Carol Haney). The Sleep Tite 'family' has personalities to spare. Mabel (Reta Shaw) keeps the books. The girls in the sewing shop include the man-hungry, spirited Poopsie (Barbara Nichols) and Mae (Thelma Pelish). The factory is soon abuzz with rumors of romance between Babe and Sid, but a potential strike could ruin their future together — the union wants a 7½-cent raise, but Old Man Hasler throws conniption fits at the thought of losing control of his shop. He thinks that foreigners are trying to destroy his business.
Back in the days (before Hoffa?) when the unionization of companies was considered a great thing for working people, The Pajama Game wasn't discussed much from a labor-management point of view. The Sleep Tite company is organized like a cottage workshop from the turn of the century and its sewing machines are operated by American hands earning an honest living. The union rep is a nice guy, and a simple worker himself. Who could complain?
The conflict revolves around a set of cooked books, the key to which is guarded by the front-office in-her-dreams sexpot Gladys Hotchkiss. The Sleep Tite company is something of a social Utopia, even with eyebrow-raising gossips like Mae and Poopsie poking their way into Babe Williams' business. The terminally jealous Vernon Hines tries to keep the staff in line but the high spirits are mostly uncontrollable, and not just at Sleep Tite's Once-a-Year Day! picnic bash. It turns out that hard-nosed overseer Sid is on the side of fairness after all. He helps gets the goods on the stingy Mr. Hasler by plying Gladys with liquor at Hernando's Hideaway, the local joint used by everyone for forbidden liaisons.

The Pajama Game is an accessible catalogue of unique musical delights — the characters aren't showbiz elites, but everyday working people. Even with a modicum of typing — a nerdy union rep, the company sexpot, the overweight extrovert — the show respects the dignity of people that don't look like movie stars. The hefty Reta Shaw becomes as light as a feather in her dance duet with Eddie Foy Jr.. Carol Haney must overact wildly to appear awkward and clownish, but at the first sign of a male tease in the fileroom she becomes a tango fiend. Doris Day and John Raitt convince as two conventional people in work clothes, cavorting with their sleeves rolled up. When they sing together, they raise the roof — some of their duets are meant to be sung at top volume.
The The Pajama Game is often compared to the follow-up Abbott/Donen/Warners film made the next year, Damn Yankees. Both feature career-defining choreography by Bob Fosse. Steam Heat danced by Carol Haney loosely equates with Who's Got the Pain?  in the second film, with Fosse and Gwen Verdon. Doris Day is not really a star dancer, so spreading the performing opportunities around helps everything work out for the best.
Both shows showcase group dance numbers that find fun ways to incorporate eccentric movements, turning a crowd into a 'happening.' The song for the Sleep Tite workshop (Racing with the Clock) uses sharp camera moves and crisp editing to embellish Fosse's work. In one scene the action on the work floor speeds up and slows down — the performers mime the moves but the camera appears to change speed as well. Stanley Donen had engineered musical visuals involving special effects as far back as Cover Girl (synchronized double exposures) and Anchors Aweigh (combining live-action with animation). A great admirer of co-director George Abbott, Donen once described his job on these films as figuring out how best and most cinematically to put on film what Abbott had already created on stage. Abbott said, "I knew something about the camera, but he knew more."

Freedom, fun and creativity burst forth in the big, athletic Once-a-Year Day! musical number, which we're informed was actually filmed at Hollenbeck Park in East Los Angeles. Americana-wise, it makes an interesting comparison with the slightly critical Labor Day / Neewollah celebration in Picnic — they present dual mood takes on the same American ritual. The closest that Pajama Game comes to tragedy is at the picnic when Vernon Hines decides to relive his knife-throwing days from vaudeville, while drunk. Babe volunteers to be a human target, even though Vernon can barely stand up or see straight. Carol Haney is again a dancing/clowning highlight, inventing a goofball jig that becomes a copycat group number.  ↑
The film's most celebrated group musical number is the hilarious Hernando's Hideaway, a comedy tango in which Gladys Hotchkiss gets to express her hidden sensuality. Gladys' file room tango duet with Sid Sorokin transitions to their hot date at the notorious nightclub. Stanley Donen finds creative ways to film Bob Fosse's comedy choreography, much of which singles out individual lit faces on a jet-black screen. Are some shots out of focus on purpose?  They always have been, that I can remember. It's of course Carol Haney's number, the one that earned her a Tony on Broadway. Gladys's naughty drunk act is a keeper. We're told that it's Haney's only speaking role in a movie.
It takes some imagination to connect Gladys Hotchkiss to the incredible specialty dancer seen four years before in Kiss Me Kate.  →  Ms. Haney may not have wanted a film career, but a much-repeated story involving Shirley MacLaine makes it seem as though fate took a hand to prevent her from being 'discovered' as an actress with star potential.
This was a lucky Broadway cast, for the most part — we're too often aware of great performers that originated a timeless role, yet were forgotten because a movie star replaced them for the feature adaptation.
Was Babe Williams different on stage, when played by Janis Paige?  The movie role suits Doris Day's personality so well we'd think the show was written for her. Unlike some of Ms. Day's other vehicles, there's no need for her to tone down her 'stand up and yell' spirit. Even her makeup seems fresh — Babe Williams is allowed to have a face full of freckles, and when she's excited her complexion flushes brightly … like a real person. Doris Day personifies positive enthusiasm, and when Babe pouts or despairs we know that it won't last long.
In no way is The Pajama Game a satire of labor issues, even if Mr. Hasler is basically a crook. Although everybody seems happy to accept his chicanery Hasler has been stealing his employees' 7½ cents and falsifying his books for months, and he gets away with it. Most of the audience likely assumes that Hasler has been honest.
Nope, there are no real villains in this happy musical fantasy. The show is hardcore Americana of the best kind, finding a wholesome Utopia in the lower middle class. Everyone we see seems capable of eating and living on the salaries they're paid. Perhaps that's an illusion but Babe Williams' positive outlook can overcome all barriers. With the presumption of a healthy, peaceful America for all, there's harmony and happiness to spare. Who could have thought that a musical so universally pleasing could come out of a labor dispute in a sewing sweatshop?
---

The Warner Archive Collection Blu-ray of The Pajama Game is just what we hoped for, a quality remastering that showcases all the bright colors and vibrant action on view. The color really is fine, highlighting costumes and decor assembled with informal grace. Babe Williams' house is such a happy place you'd think the best location for any home would be right next to a railroad line. Finishing off the good news, the strong audio track does full justice to the music score, from the whispers in Hernando's Hideaway ("Poopsie!") to Doris Day's shoulders-back-and-shout duets with John Raitt.
The same two extras are repeated from earlier DVD editions, a trailer and the cut song The Man Who Invented Love, which was written specifically for Day to sing in the movie. It was replaced at the 11th hour with a reprise of Hey There, which Babe sings to her mirror.  ↑
We've been waiting for The Pajama Game for a long time; we wish that Joe Baltake could have seen this. Rights issues kept the Irving Berlin musical Annie Get Your Gun out of circulation for many years, and the 1959 film version of Porgy and Bess (in 65mm, no less) is still completely MIA. We feared the same for The Pajama Game since its DVD debut. The attorneys apparently broke the logjam: a note on the disc case lists several joint copyright holders, which begin with the original novel 7½ Cents. Naturally, we're hoping that the Abbott/Donen/Adler/Ross/Fosse/Warners Damn Yankees — also AWOL from Blu-ray — will soon follow.
Written with aid and research from correspondent 'B.'
Reviewed by Glenn Erickson
---
The Pajama Game
Blu-ray rates:
Movie: Excellent
Video: Excellent
Sound: Excellent
Supplements: Deleted song "The Man Who Invented Love," trailer.
Deaf and Hearing-impaired Friendly? YES; Subtitles: English (feature only)
Packaging: One Blu-ray in Keep case
Reviewed: January 15, 2021
(6425paja)
Final product for this review was provided free by The Warner Archive Collection.

Visit CineSavant's Main Column Page
Glenn Erickson answers most reader mail: cinesavant@gmail.com

Text © Copyright 2021 Glenn Erickson