It's low-rent Noir A Go-Go: Angela Lansbury is a double-crossing femme fatale in this independent cheapie with modest charms. You can't trust anyone these days, especially real estate developers with plans to collect YOUR life insurance. Lansbury is the seductive 'motivator' with a preference for late-night rendezvous in the high mountains, where everything is a long drop, nudge nudge wink wink. She makes with the hotcha come-ons but rugged Keith Andes is the one who goes around topless for an entire reel. One of the most obscure '50s films noir, this one gives us a peek at an evocative Hollywood location or two.

A Life at Stake
Blu-ray
The Film Detective
1955 / B&W / 1:37 Academy / 76 min. / Street Date September 7, 2021 / 24.95
Starring: Angela Lansbury, Keith Andes, Douglass Dumbrille, Claudia Barrett, Jane Darwell, Gavin Gordon, Charles Maxwell, William Henry.
Cinematography: Ted Allan
Set Designer: Robert Haver
Film Editor: Frank Sullivan
Original Music: Les Baxter
Written by Russ Bender story by Hank McCune
Produced by Hank McCune
Directed by Paul Guilfoyle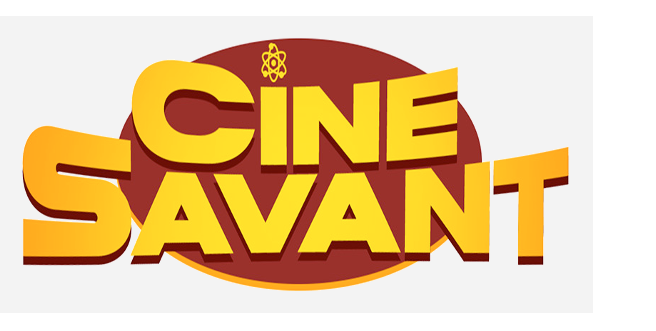 Part of the fun of getting hooked on film noir is scraping through the untidy margins of the style, low-low budget independent productions trying to put on a show with some pro input but a lot of loose ends. Where did these fly by night pictures come from?  The middle 1950s were like a new wild west in Hollywood. Independents were able to negotiate with exhibitors for screen time, TV shooting enabled more economical production methods, and the town was overloaded with experienced acting talent newly dropped from studio contract rosters. Neophytes Roger Corman and Stanley Kubrick invented their own movie methods, and the pro assistant director Robert Aldrich jumped into features partly by slipping a TV show sideways into feature status.
Filmed in 1954, producer Hank McCune's A Life at Stake is notable for its fairly competent production and a decent if somewhat thrill-challenged screenplay — and the fact that it stars an actress one wouldn't think would be associated with an 11-day cheapie thriller. The great Angela Lansbury is the odd star out on a list of creatives that reads like a call sheet for ambitious Hollywood underachievers, all thirsting for the right show to get their career in motion.

Producer and story writer Hank McCune was accustomed to struggling; in 1950 he produced and starred in his own short-lived NBC TV show, The Hank McCune Show. His friends stuck together: also from the Life at Stake roster are actor-writer Russ Bender, actor turned director Maury Dexter and actor Charles Maxwell. One of McCune's co-producers was none other than future A.I.P. honcho Samuel Z. Arkoff. The main character in A Life at Stake owes people money and is distrustful of business offers. The credited screenwriter of A Life at Stake is actor Russ Bender. It's common knowledge that fellow Corman actors Jack Nicholson and Leo Gordon pursued writing careers, but we never realized that the middle-aged Bender shared similar ambitions — we remember him mostly as the 'general in a jeep' in Corman's It Conquered the World, fighting off wobbly alien bat creatures with an incongruous smile on his face.
McCune and Bender's story is basically a 'loser noir' about Edward Shaw (Keith Andes), an unemployed architect set up as a patsy in a real estate deal. That's not a spoiler; Shaw suspects something fishy from the outset but is distracted by the femme bait placed in his path. Insurance agent Sam Pearson (Gavin Gordon — Lord Byron in The Bride of Frankenstein) and wheeler-dealer Gus Hillman (Douglas Dumbrille) approach Shaw to build some houses, but Gus's flirtatious wife Doris (Angela Lansbury) soon makes it known that she does most of the work, and wants to be Shaw's lover to boot. Ed Shaw swallows the hook even as warning signs appear. The Hillmans want him to take out a huge life insurance policy payable to his partners, as 'collateral' in the deal. Doris's college-age sister Madge Neilan (Claudia Barrett) lets slip a James M. Cain-ish detail that gets Ed's attention: Doris's first husband died in a car accident — and was also a business partner with a life insurance policy made out to the Hillmans.

We've never seen this particular racket promoted in Farmer's Insurance ads. The movie generates some tension but can't quite convince us that Ed Shaw is as helpless as presented. Cop Charles Maxwell asks for more proof of a conspiracy, but all Ed would need to is inform his partners that a full dossier of his suspicions was on tap, should he happen to perish in an untimely manner. Doris keeps asking Ed to meet her at her husband's Big Bear cabin, high atop a mountain with steep roads below. As if drugged tea and futzed car brakes aren't enough, Doris insists on opening up a convenient cabin door that leads directly to a 300 foot drop.
Ed Shaw keeps a framed 1,000 dollar bill to prove to himself that he won't do anything for money; this is the screenplay's gimmick to convince us of his ethical nature. It's nice that Ed worries about the money his earlier backers lost, but continuing to do business with the Hillmans doesn't inspire our confidence in him … to us the attempts on his life are in no way ambiguous. The fact that Lansbury's Doris turns Ed's head puts him squarely in patsyus doofus territory.
Russ Bender's 'hardboiled lite' dialogue toys somewhat with the Production Code. Half of it the smart remarks feel a little slack — ol' Ed isn't as cool a hipster as he thinks he is. When he encounters Doris at her pool the meet-cute dialogue ponders the idea that he could have walked in on her swimming in the nude. Doris then pulls down her bathing suit top (under a towel) with the information that 'wet bathing suit tops are so uncomfortable.' It's true that part of the '50s Southern California mystique involved swimming pool culture. Affluence, leisure time and poolside entertaining in bathing suits was for many an invitation to play. It's still a surprise to see the esteemed Ms. Lansbury playing a sexpot drawing attention to her breasts. I guess it's the '50s equivalent of a 'go girl!' moment.

A Life at Stake is a noble effort but can't quite escape its budget limitations. All the acting is professional and much of it is quite good, but the short shooting schedule surely left no room to hone every scene or do extra takes. Even the never-a-wrong-move Angela Lansbury is left with an awkward line reading or two. Although she gets some traction with her sex kitten act, Angela's  Doris has spice but no heat, and little chemistry is generated. Yet she's the one actor on screen with real presence. Keith Andes is 'acceptable' but doesn't display any great reserve of charisma. Viewers trawling for gay appeal aren't going to ignore the long scene Andes plays with a bare chest.
Second female lead Claudia Barrett needed more time or better direction. She's basically good but her difficult character — is Madge sincere, or part of the scheme? — is caught in some amateurish line deliveries. Old pro Douglas Dumbrille is professionally smooth but not all that interesting. When he interrupts Doris and Ed's woodsy cabin getaway, zero sparks fly. If the characters don't get hot and bothered by the main conflict, why should we?  Landlady Jane Darwell is, well, Jane Darwell. Is her real name Mrs. Joad?
It's pretty much axiomatic that any Angela Lansbury performance is interesting, even in the overcooked State of the Union, or opposite Elvis Presley in Blue Hawaii. This was her first feature post-MGM. She'd been working in TV for over a year and may have had no idea how impoverished a micro-budgeted feature could be. At age 29, it's said that she was tired of featured supporting work, and we agree that she's better at the femme fatale game than was the interestingly mis-cast Jane Wyatt in The Man Who Cheated Himself. Angela tried the perfidious woman bit again the next year in Please Murder Me!, and while waiting for her starring career to revive did great work in special supporting parts (The Court Jester) and developed her stage career. She of course achieved immortality as the evil, Machiavellian political monster in Frankenheimer and Axelrod's The Manchurian Candidate.

Despite the cheap production we gets some nice glimpses of interesting locations, such as the original 'Don the Beachcomber' tiki lounge in Hollywood and what looks like a steep view down at the Pasadena Freeway from Chavez Ravine, a choice land parcel that would soon be redeveloped for Dodger Stadium.
Fans plotting the intersecting paths of fringe filmmakers of the '50s might be interested in some of the career connections in A Life at Stake. Director Paul Guilfoyle mostly worked in TV after a long acting career. Nobody forgets his role in the classic White Heat: he's the unlucky crook Parker, who James Cagney shoots dead through a car's trunk lid. Cinematographer Ted Allan was mainly a stills man — of his three feature credits, one was for Ed Wood's Bride of the Monster. Editor Frank Sullivan had racked up prestigious credits on major MGM classics, but even he can't get good continuity from some of the footage shot for this show. Dialogue supervisor Maury Dexter became a director and front for the union-blackballed producer Robert Lippert, and enjoyed a busy career as a TV director on his own. Claudia Barrett is still most famous for her 3-D co-starring role with Ro-Man in the timeless Robot Monster.
---

The Film Detective's Blu-ray of A Life at Stake is a good-looking scan of what we are told was a genuine rarity. It looks clean; the only flaw are a couple of one-frame jump cuts where film damage seems to have necessitated a splice. The 1:37 aspect ratio is odd for 1955, a year after the industry-wide switchover to widescreen. Most shots look as if a wider frame would compose well … but the main titles are definitely blocked for the flat Academy ratio. It's possible that the independent producers weren't aware of the new screen shape. Or was this print prepared for a television sale?  Just for reference, Edgar Ulmer's independently-produced The Naked Dawn was released the same year and for some reason is also flat.
Noir expert Jason A. Ney handles both the audio commentary and liner notes for the insert, concentrating on the Angela Lansbury connection. He presents the scant information available on A Life is at Stake in a way that convinces us that he knows what he's talking about. Even though the show starred Angela Lansbury, we're told that one of its U.S. distributors was Jack H. Harris's 'Exploitation Producers' label, the same outfit that revised the notoriously unreleasable Dementia with a spooky voiceover and retitled it Daughter of Horror.

The modest A Life at Stake really doesn't need a defense but Mr. Ney bolsters it with a comparison to the classic Kiss Me Deadly, made the same year. The Robert Aldrich picture was not revived much until the wave of film noir awareness arrived, but it was never really obscure. Ney says that Life at Stake wasn't even reviewed by the Hollywood trades. Now that's obscure… and causes me to suspect that the show never got an official theatrical send-off, just some random & isolated distribution deals.
Also on board is a tangentially relevant eleven-minute lecture featurette, Hollywood Hitchhikers: Inside THE FILMMAKERS. It's a quickie rundown on the Ida Lupino- associated company The Filmmakers. A Life at Stake apparently became that company's last-distributed title, as a quickie contract filler. In addition to The Filmmakers and Exploitation producers, CineSavant correspondent 'B' has found evidence in Variety that it was distributed briefly in Los Angeles by Robert Lippert!  He found no sign that it ever played in New York — the Times never reviewed it in '54, '55 or '56, anyhow. Nor could a Variety review be located.
The disc's handsome cover art apparently comes straight from an original 'Gibraltar Motion Pictures Distributors' poster, cleaned up a little. This is one movie with which 'The Film Detective' label earns its name: they've once again given us something unusual, in a quality presentation.
Reviewed by Glenn Erickson
---
A Life at Stake
Blu-ray rates:
Movie: Good + / –
Video: Very Good
Sound: Very Good
Supplements: Commentary with Jason A. Ney of the Film Noir Foundation; featurette on The Filmmakers company; insert with essay by Jason A. Ney.
Deaf and Hearing-impaired Friendly? YES; Subtitles: English (feature only)
Packaging: One Blu-ray in Keep case
Reviewed: August 29, 2021
(6561stak)

Visit CineSavant's Main Column Page
Glenn Erickson answers most reader mail: cinesavant@gmail.com

Text © Copyright 2021 Glenn Erickson