Here's one that really benefits from its 4K upgrade — Terry Gilliam's dense visuals look great with Roger Pratt's exacting cinematography. Is this really a thinking man's science fiction hit, or did audiences mainly want to get a look at Brad Pitt in a new mode, playing a weird motormouthed eccentric?  Bruce Willis and Madeleine Stowe star in a time-puzzle thriller adaptation of Chris Marker's La jetée.

12 Monkeys 4K
4K Ultra HD
Arrow Video
1995 / Color / 1:85 widescreen / 129 min. / Special Edition / Street Date April 26, 2022 / Available from Amazon / 49.95
Starring: Bruce Willis, Madeleine Stowe, Brad Pitt, Jon Seda, Frank Gorshin, David Morse, Christopher Plummer.
Cinematography: Roger Pratt
Film Editor: Mick Audsley
Original Music: Paul Buckmaster
Production Design: Jeffrey Beecroft
Art Direction: Wm Ladd Skinner
Written by David Webb Peoples, Janet Peoples from the film La jetée by Chris Marker
Produced by Charles Roven
Directed by Terry Gilliam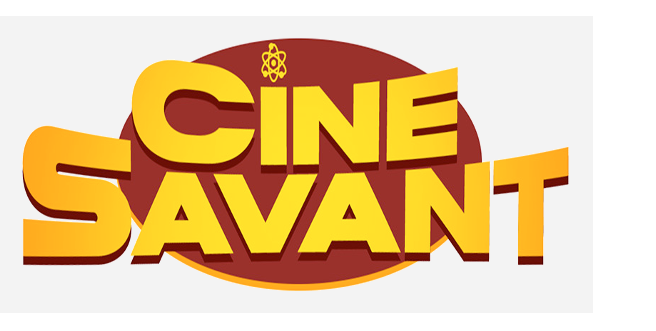 Not every Terry Gilliam movies is a keeper but he made many that we can return to any number of times — marvelous flights of imagination that generate a major positive charge. Gilliam leans toward visual reveries, but he doesn't pose as a genius — when his shows are profound the ideas come straight from the material. His own delight at pure entertainment may be best seen in The Adventures of Baron Munchausen, which surprised me by being one of the best movie experiences I had with my young children. It was a mall theater on an afternoon, and people were clapping.
Does anybody have any faith in the future anymore?  Sci-fi thrillers are almost exclusively pessimistic and nightmarish. The fate of the world is always at stake, and we're losing the struggle. But we look good while doing it. Heroic saviors dress in trendy clothes like fashion models, and flashy martial arts is often part of the mix. The subgenre is now so predictable that I turn away from shows about time travel and plagues that threaten humanity. Zombie epics can be lame-brain exercises, but at least we don't have to work so hard to figure out what's going on in them.
Then again, good films of this kind do show up occasionally. Adapted from a famous French short subject 12 Monkeys is an early example that holds up rather well. It can claim a tangential 'pandemic' association, and it was even tried out as a TV series. I hope that Chris Marker, wherever he is, is getting his residual check.

Welcome to time travel science fiction from the fertile 'visual' mind of Terry Gilliam. After a string of successes and an undeserved miss or two (most prominently Baron Munchausen) Gilliam scored big by sheer luck. 12 Monkeys producer Charles Roven signed co-star Brad Pitt just before the actor's career went ballistic with Interview with the Vampire. It didn't matter what the movie was, having Pitt and the popular Bruce Willis on a 1995 marquee guaranteed box office gold. The show became one of Gilliam's biggest box office hits.
12 Monkeys is inspired by Chris Marker's classic 1963 short La jetée, an incredibly compact, insightful sci-fi / philosophical meditation composed mostly of still images. Future scientists send a man to the past to change an event that precipitated a nuclear war. Screenwriters Janet and David Webb Peoples springboard Marker's basic concept into a Gilliam- friendly story about madness and commitment in the chaos of the modern world.

The new storyline takes a few minutes to come into focus. In the year 2035 a remnant of Earth's population lives underground, due to a deadly virus that broke back in 1996. Prisoner James Cole (Bruce Willis) volunteers to be time-projected 41 years into the past to locate a terror conspiracy group of terrorists believed to be responsible for the plague, 'The 12 Monkeys.' His mission is to bring back a sample of the original pure virus to allow scientists to effect a cure. 'Landing' six years too early, Cole is soon institutionalized for raving about the end of civilization. His psychiatrist Kathryn Railly (Madeleine Stowe) becomes intrigued because she thinks she's seen him elsewhere. Cole also meets fellow asylum dweller Jeffrey Goines (Brad Pitt), a study in nervous, manic tics.
The scientists yank Cole back to 2035, and disbelieve his claim that he was sent to the wrong year. Another try deposits him in a French battle trench in 1918, where he's wounded, but a third pitch finally drops him in the correct month in 1996 to intercept the terrorist 12 Monkeys gang. Cole kidnaps Kathryn and convinces her that he really comes from the future. He discovers that Jeffrey Goines, now a free man, is the son of Dr. Goines (Christopher Plummer), a bio-lab magnate. Jeffrey also happens to be a member of The 12 Monkeys. Cole and Kathryn, now wanted as fugitive murderers, must find a way to save humanity.

It's a good thing that the characters in 12 Monkeys are interesting because it's not much of a time travel story. James Cole flits around like The Time Bandits, or a passenger in Mr. Peabody's Wayback Machine. The coincidences outlined in the synopsis above are also rather convenient.
Any maker of a time travel movie must contend with the dreaded 'Gale-Zemeckis Factor.' Their Back to the Future movies exploited amusing time travel ironies and self-contradictions in a comedy context, exhausting many storyline possibilities. Chris Marker had already inspired Alain Resnais' 1968 Je t'aime, je t'aime, a time travel experiment that sends Claude Rich back several years to prevent the accidental death of a lost sweetheart. Climbing into an Altered States– like isolation bubble, Rich projects himself into the past merely by concentrating his memories. Not surprisingly, the fractured result of his experiment resembles Resnais' previous Last Year at Marienbad. 12 Monkeys benefitted from the fact that most American viewers had never heard of those previous French films. Gilliam's focus is imaginative entertainment, not a meditation on the nature of memory.

The problems of Bruce Willis' James Cole are more akin to those suffered by David Bowie in The Man Who Fell to Earth — he's taken for a loony and locked up. Cole becomes convinced that he really is insane until Kathryn's love puts him back on track. On a less inspiring note, much of the movie deals with action-movie thriller situations. Cole and Kathryn must evade cops, thugs and creeps in the mean streets of the inner city, etc.
Actor Brad Pitt's new star status made him as big a draw as the bankable Bruce Willis. Those that labeled Pitt as an acting lightweight were impressed by his hyperactive Jeffrey Goines character, which earned him an Oscar nomination. Goines serves as amusing comic relief, provided one can get past Goines' similarity to Dennis Hopper's gonzo photographer in Apocalypse Now.
Christopher Plummer has a small part as the suspicious bio-lab millionaire, in a sub-plot that will seem familiar to fans of the Terminator movies. Actor David Morse (Inside Moves) provides a key contribution not likely to be covered in most discussions of the film. Frank Gorshin rolls his eyes beautifully as a cynical asylum doctor.

The actors' personalities mesh well and Gilliam shapes their performances through judicious editing. Madeleine Stowe's sincerity takes the rough edges off of Bruce Willis' collection of odd behaviors — his delight at being able to breathe 'clean' 1996 air makes a strong impression. Gilliam has fun with the peripheral characters when possible, although stiff scientists and asylum personnel have their limitations.
As is usual with a Terry Gilliam film most of the attention goes to his feverishly creative art direction. He's particularly fond of contrasting textures. The relatively low budget Time Bandits scores with every new special effect. His wildly over-elaborated Baron Munchausen and Brazil enrich the imagination. 12 Monkeys is actually light on innovations, as its futuristic 2035 is just more familiar electronic/mechanical clutter. But the design clutter is artfully arrayed: Gilliam's taste and judgment make the difference. Less inspired 'world creating' fantasies can sometimes clog our eyeballs and induce headaches.
When it finally comes down to solving the puzzle (no spoilers here), 12 Monkeys cheats by withholding key information. Cole's fragmented memory-premonitions of the murder in the airport just happen to omit certain details, such as the specific identity of the participants. . . you'll understand when you see it. Gilliam assigns a lot of importance to the idea of James Cole also being present as a child, played with wide-eyed wonder by Joseph Melito — when in doubt, go for the wide-eyed Kevin connection. Terry Gilliam aims for some of the warmth he found in The Fisher King, which gives this sci-fi cocktail an audience-pleasing human connection.
---

Arrow Video says that its new 4K Ultra HD disc of 12 Monkeys is 'a brand new 4K restoration from the original negative,' which has been approved by Terry Gilliam.
The 4K image really pops. On my 65″ set the difference was the sharpness: the image is definitely more detailed. Many unusual setups lend an added snap to Gilliam's frequent 'atmospheres' — smoke, haze, etc. The added resolution seems to bring out the film's grain structure, but in a pleasing way — the show feels like projected film.
This is a 4K HD disc only. There's no straight HD Blu-ray backup, so the appeal will be seeing Brad Pitt and Bruce Willis go through their paces on your (presumed) fancy 4K home theater setup. The restoration is new but the extras, at least as listed, are identical to the earlier 2018 Blu-ray release.
Terry Gilliam openly admits to being an obsessive: he pours on too much detail and then wonders why every scene looks like a 3-ring circus.
The extras for this show have always been a hoot. The fun commentary from the older Universal disc is back. Gilliam and his producer Charles Roven enjoy recalling their experience. Also retained is the making-of docu The Hamster Factor, a major attraction in its own right. Gilliam explains early on that keeping a film record of what really happened might be a good idea after his experiences on previous productions. The Hamster Factor shows the director being charming but also mulling over his own indecisiveness and insecurities: everything's too expensive, the effects aren't working, the movie he's getting isn't the one he had in his mind. We see the replacement of a key actor and witness the travails of post-production, when the studio seems intent on forcing Gilliam into a cheap finish. Focus group data advises that 12 Monkeys is a total failure. Gilliam and friends are trying out their gallows humor when it instead turns out to be a tremendous hit.
Everyone seems to credit the success of 12 Monkeys to the timely casting of the hotter-than-hot Brad Pitt. Even the critic Ian Christie approaches the show as a commercial project — the crowds came for Pitt, not the celebrated auteur. If that helped stoke Terry Gilliam's career furnace, we won't complain.
Reviewed by Glenn Erickson
---

12 Monkeys 4K
4K Ultra HD rates:
Movie: Very Good
Video: Excellent
Sound: Excellent
Supplements (from Arrow)
Audio commentary by Terry Gilliam and producer Charles Roven
The Hamster Factor and Other Tales of 12 Monkeys, a feature-length making-of documentary by Keith Fulton and Louis Pepe
The Film Exchange with Terry Gilliam, a 1996 interview with Gilliam and critic Jonathan Romney, recorded at the London Film Festival
Video appreciation by Gilliam biographer Ian Christie
The 12 Monkeys Archives
Trailer.
Deaf and Hearing-impaired Friendly? YES; Subtitles: English (feature only)
Packaging: One 4K Ultra HD in Keep case
Reviewed: May 3, 2022
(6726)

Visit CineSavant's Main Column Page
Glenn Erickson answers most reader mail: cinesavant@gmail.com

Text © Copyright 2022 Glenn Erickson