This mid-60s detective story has the right ingredients — a good mystery and interesting characters. David Jannsen gets to play a 'Bosch'- style lone wolf investigator given a public thrashing for a 'mistake' that he knows was no mistake at all. Can a 'bad cop' redeem himself?  The parade of mid-level guest stars — Stefanie Powers, Joan Collins, Lillian Gish, Steve Allen — may resemble a TV movie, but the tense show has a good feel for Los Angeles and the new swingin' singles lifestyle. It might be Buzz Kulik's best job of direction, and it has a great music score by Jerry Goldsmith.

Warning Shot
Region Free Blu-ray
Viavision [Imprint] #177
1967 / Color / 1:78 widescreen / 99 min. / Street Date October 26, 2022 / Available from [Imprint] / au 39.95
Starring: David Janssen, Ed Begley, Stefanie Powers, George Grizzard, Keenan Wynn, Joan Collins, Lillian Gish, Eleanor Parker, Sam Wanamaker, George Sanders, Steve Allen, Carroll O'Connor, Walter Pidgeon.
Cinematography: Joseph F. Biroc
Art Directors: Roland Anderson, Hal Pereira
Film Editor: Archie Marshek
Written by Mann Rubin from the novel 711–Officer Needs Help by Whit Masterson
Produced by Bob Banner, Buzz Kulik
Directed by Buzz Kulik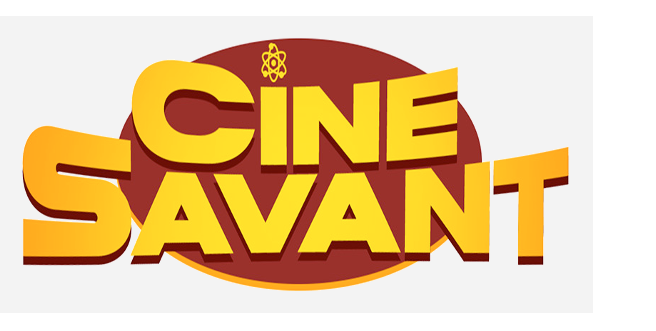 Detective movies were in a bit of a slump in the mid-'60s, outclassed and out-glamorized by the popular adventures of 101 James Bond wannabes. Even Paul Newman's high class detective tale Harper didn't set the world on fire. The coming wave would instead push the limits of screen violence, as with the exploits of Bonnie and Clyde and company.
True, detective tales followed a formula that had been around awhile. Ross MacDonald's investigator Lew Archer Harper touched base with a dozen suspects/people of interest, each an acting opportunity for a guest star, who may be needed for just a day or two of work. A year later, a similar detective show arrived via Paramount, produced by Bob Banner, a TV mogul who was cleaning up in big variety shows and specials. Warning Shot has less star-power yet does a good job conjuring the feel of detective pulps. Perhaps its biggest plus now is its portrait of Los Angeles just prior to the flower-power faux revolution. The atmosphere gets so many things right, that we easily forgive its case of 'guest star-itis' and production values that sometimes do look a bit too much like TV work.

It's a foggy night in an upscale neighborhood of West L.A., LAPD Sgt. Tom Valens (David Janssen) and his partner Sgt. Musso (Keenan Wynn) are on a prowler stakeout at an apartment house. Valens fatally shoots a suspicious man who pulls a gun on him. But nobody can find the gun that Valens claims he saw. When the victim is discovered to be the respected doctor James Ruston (Donald Curtis), Valens is suspended and brought up on manslaughter charges. A public uproar rises about the 'killer cop.' Still insisting that there was a gun, Valens investigates Dr. Ruston's background in hopes of breaking down the man's lily-white reputation.
In 1966 it was an unusual circumstance for a movie policeman to be singled out for public censure. Rogue Cops had mostly become minor characters when the films noir style thinned out ten years before. In 1967 Warning Shot must have played as a policeman's nightmare. The innocent and noble protector of the people becomes the target of enemies he can't control. An opportunistic D.A. and a rabble-rousing TV commentator ruin Tom Valens' reputation, and Dr. Ruston's wealthy associates stonewall his efforts to get at the truth.

Warning Shot looks too good to be a television movie, even if it doesn't establish a style of its own. The long list of star names contributing one-scene appearances makes us wonder if the project wasn't green-lit to take advantage of work days contractually owed by the likes of Stephanie Powers and George Sanders.
The interesting element here is the focus on a downtrodden and glamour-challenged cop hero. Janssen's Valens isn't exactly living the good life. He lacks the requisite nightclub singer for a girlfriend. Instead, his estranged wife Joanie (Joan Collins) reappears with an amorous plan to repair their marriage before the divorce decree becomes final.  ↓  Joanie's dislike of his job is what led to their breakup in the first place. To Tom's dismay, she thinks his career is over, that she'll get him back again.
(Some Joan Collins fans may be surprised to learn that her career wasn't exactly skyrocketing in 1967. TV work had replaced starring features, and her huge comeback on TV's Dynasty was a full decade away.)

Tom Valens isn't getting much help from the police force. His duty partner Sgt. Musso (Keenan Wynn) is not even a personal friend. Musso hangs around eavesdropping when Tom is being chewed out by his boss Captain Klodin (Ed Begley), a hothead defends Valens in court but nowhere else. Begley had been playing angry police captains since near the beginning of his film career, in The Street with No Name and On Dangerous Ground. When Valens refuses to change his story about the gun, even Captain Klodin writes him off.
Other obstructions prevent Tom Valens from solving the case. The D.A. Frank Sanderman (Sam Wanamaker) has a grudge against cops and tells Valens to his face that he's going to show no mercy. Tom asks attorney Orville Ames (Walter Pidgeon) to represent him in court, only to be turned away — Ames is also convinced that Valens lied about the gun. It's the same with Judge Jerez (Carroll O'Connor) — everybody seems to think the best course of action for Tom Valens is to let go of his stubborn 'there was a gun' story.

With the TV news painting him as a public menace, Tom has difficulty getting anybody to talk to him. Bigshot TV demagogue Perry Knowland (Steve Allen) cynically says he supports Valens only to provide his viewership with something to yell about. Snooty investment broker George Sanders chortles over Valens' predicament, and won't help him learn where the dead Dr. Ruston obtained a sudden influx of cash.
In a true case of casting overkill, the star Eleanor Parker takes the role of the victim's champagne widow Doris Ruston.  ↑  Doris ignores Tom's questions, preferring to make a sloppy pass at him. Valens finds Ruston's nurse Liz Thayer (Stefanie Powers) closing down his office. Like most everybody else who knew Ruston, Liz is convinced that he was a saint, a philanthopist who volunteered his services to a poor community in Mexico. Initially frightened by Valens, Liz soon empathizes with his side of the story, and agrees to help him find out the truth.
Valens is confused by two contacts he finds closer to the scene of the crime. He visits the eccentric, elderly Alice Willows (Lillian Gish), who insists that Dr. Ruston all but walked on water.  ↓  Alice's testimony is Valens' biggest problem. But he's given considerable help from Walt Cody, an airline pilot living in the same apartment building (George Grizzard of Advise and Consent). A health nut and womanizing egotist, Cody finds willing partners around the apartment's pool.

Perhaps the best thing about Warning Shot is its setting. West L.A. in 1967 looks exactly as it did when this writer arrived three years later. Walt Cody's swimming pool apartment setting is identical to the 'swinging singles' millieu that would soon become an official fixture of the area – Palms, West L.A., Santa Monica. The streets are clean, the lawns mowed and the apartments still new-looking, long before terminal traffic congestion set in. Director Buzz Kulik was making some interesting features just as Andrew Sarris was compiling his American Film overview book, and perhaps got more attention than he deserved. But his is a tightly-constructed movie.
I would fault only some lazy sexist material that tries to make the film seem more adult. Walt Cody is surrounded with vacant bikini babes eager to have sex with him. In reality, those single apartments attracted young working women new to L.A. and newly liberated by The Pill. The dream was adventure and the specter of AIDS was years away. And it was easy pickings for good-looking unattached guys with money to spend.

There's also a wince-inducing scene at a fashion shoot. Joan Collins' production assistant rolls her eyes at Vito Scotti's swishy art director.  ↑  I wouldn't call the character an exaggeration, but 1967 was a year in which gays could be used for cheap laughs, and Warning Shot goes for them.
The source book for Warning Shot has a decent pedigree — author Whit Masterson also provided the original impetus for the classic noir Touch of Evil. Despite the formulaic nature of his investigation, Sgt. Valens' disillusion is like a residual hangover effect left over from film noir — he's fighting an uphill battle to redeem his career and self-respect. That existential unease will soon be co-opted (or hijacked) by the conservative fantasies of pictures like Dirty Harry, that will blame liberalism for all modern problems.
Valens does well considering the hostility aimed at him, by individualss eager to profit from his misfortune. Janssen's performance remains admirably subdued, allowing our sympathy to grow stronger. That angle is totally unlike a TV movie, and keeps the show afloat.

Curiously, now that every policeman's actions are considered suspect in some quarters, we worry about the film's conclusion. (spoiler) The actual mystery is tied up in a scheme comparable to that of Arthur Penn's Night Moves eight years later. (bigger spoilers ahead) After the events of the conclusion, we would think that Valens would still be in big trouble — he's left with little evidence of his innocence. Valens is not on some kind of existential quest. He wants vindication pure and simple, and we hope someone else sees the truth.
The show has a welcome moment for viewers that remember L.A. in the 1960s — beloved newscaster Jerry Dunphy makes a cameo appearance. His reassuring greeting: "From the desert to the sea, to all of Southern California, a good evening."
---

Viavision [Imprint]'s Region Free Blu-ray of Warning Shot is a clean encoding of a film originally released in prints by Technicolor. The bright images look terrific for location scenes, and a little stagey on sets — the art direction is neither docu-real nor engagingly glamorous. We strain to pick out the film's exact locations, as director Kulik didn't include too many recognizable L.A. landmarks. Director of Photography Joseph Biroc pulls off many deep-focus shots at a time when the going style was exactly the opposite. A scene in which Sgt. Valens is beaten up by a trio of punks, uses some color stylization that seems to be an afterthought — the camera coverage itself is standard.
A big plus is the rich soundtrack score by Jerry Goldsmith. It's from the middle of Goldsmith's first blast of feature scores in many styles; this one is jazzy with hints of electronic instruments. The producer seemingly asked for upbeat music, as the score is occasionally peppy when the on-screen action would seem to want a different mood.
The ad campaign stressed the missing gun, and plastered the one-sheet with the film's actresses. A few foreign territories pretended the film was a spy caper, as with the Italian title Agente 4K2 Chiede Aiuto!
Some sources list the disc as Region B only, but my final product disc played fine in a domestic BD player, as have all [Imprint] discs so far. Kino Lorber has its own release of Warning Shot coming in the first quarter of 2023.
Reviewed by Glenn Erickson
---


Warning Shot
Region Free Blu-ray rates:
Movie: Very Good ++
Video: Excellent
Sound: Excellent
Supplements: Audio commentary by Howard S. Berger and Steve Mitchell.
Deaf and Hearing-impaired Friendly? YES; Subtitles: English (feature only)
Packaging: One Blu-ray in Keep case
Reviewed: November 19, 2022
(6836shot)

Visit CineSavant's Main Column Page
Glenn Erickson answers most reader mail: cinesavant@gmail.com

Text © Copyright 2022 Glenn Erickson