The Jewish Soul: Classics of Yiddish Cinema

Guest reviewer Matt Rovner delves into the cultural riches of ethnic films specially made for speakers of the Yiddish language. Some were filmed in Poland and others in New Jersey (according to Edgar Ulmer!)… and if they seem obscure they're nevertheless culturally significant as a record of a language that's fast disappearing. Among the gems is a significant folk-horror tale and an original non-musical drama about Tevye the Milkman's problems with his daughter and the oppressive laws of the Czar.
The Jewish Soul: Classics of Yiddish Cinema
Blu-ray
Kino Lorber Repertory
The Dybbuk, American Matchmaker, Her Second Mother, Mir Kumen On, Tevya, Overture to Glory, Eli Eli, Jewish King Lear, Motel the Operator, Three Daughters
1935-1940 / all B&W / 1:37 Academy
750 min. / Street Date November 24, 2020
available through Kino Lorber
Starring: Avrom Morewski, Leo Fuchs, Moishe Oysher, Maurice Schwartz, Maurice Krohner, Chaim Tauber, Max Badin, Charlotte Goldstein, Michael Rosenberg, Esther Field, Seymour Rechzeit, Fannie Levenstein, Miriam Riselle, Florence Weiss, Judith Abarbanel, Esta Salzman, Ajzyk Samberg.
Directed by Joseph Seiden, Aleksander Ford, Edgar G. Ulmer, Maurice Schwartz, Max Nosseck, and Michal Wasczyński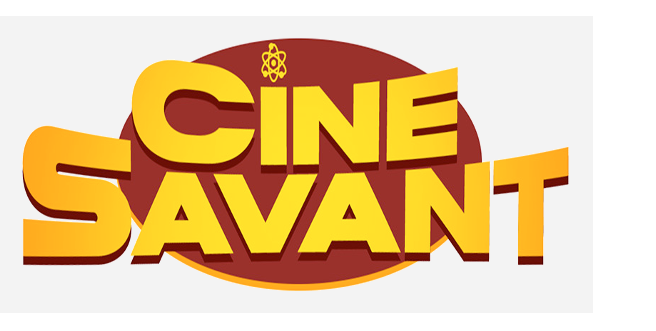 The Jewish Soul: Classics of Yiddish Cinema is surely one of the most important Blu-ray releases of 2020. First, these pictures are an essential part of cinema history. Second, they preserve a language and a culture that has all but vanished. Third, the films have never been properly restored, and with few original elements existing this is the best these films are likely to ever look and sound. Finally, because of the scholarship and care that went into producing this boxset these films are likely to find a wider audience. The team behind this boxed set — Serge Bromberg (Lobster Films), Samuel Blumenfeld, Eric Le Roy, Bret Wood (Kino Lorber), and Allen Lewis Rickman — are to be commended.
Briefly, Yiddish is a mixture of Hebrew, German, and Slavic languages. It is written using the Hebrew alphabet. The entirety of Yiddish cinema consists of roughly a hundred films produced in Poland, Russia, and the United States between 1930 and 1950. These films were made for and consumed by Jewish audiences. The Yiddish cinema grew directly out of the Yiddish theatre and its actors and musicians moved between these two worlds. The Yiddish theatre generated roughly two kinds of productions, kunst (art) and schund (trash). Half of the films in this boxset are in the former category and half are in the latter. I'm going to start with the schund films.
---

The schund:
The Yiddish King Lear (1935); Her Second Mother (1940); Motel the Operator (1939); Eli Eli (1940); and Three Daughters (1950).
Why, you may ask, preserve the schund?  I asked myself the same question but actor and Yiddish cultural historian Allen Lewis Rickman makes pro-schund arguments that are so compelling, I now feel a bit guilty for even asking. While the plots of these films are schmaltzy, manipulative, and ridiculous, and the cinematic technique non-existent, they are important cultural artifacts because of the language, the music, and the actors. Films like Her Second Mother are one of the few records that we have of American-vernacular-Yiddish spoken in any medium (this Yiddish may also have been preserved by the Yiddish Radio Project). Her Second Mother, Motel the Operator (pronounced Mah-t'l), and Eli Eli all feature music by Sholom Secunda, who composed the insanely popular Yiddish song "Bei Mir Bist Du Schön."  All of the actors in the aforementioned films were stalwarts of the Yiddish theatre both kunst and schund. Their life stories are fascinating and the superior quality of their performances transcends the low quality of the material.
The Yiddish King Lear (1935) is a melodrama that is rather loosely inspired by Shakespeare's play and based on Jacob Gordin's Yiddish stage hit The Jewish King Lear. It is probably the closest thing that we will ever have to a Yiddish film directed by Ed Wood Jr., whose work looks visually extravagant by comparison. Nonetheless I connected with The Yiddish King Lear on a personal level because my late grandparents had a samovar just like the one used in the film. In fact, I am convinced that it is the same samovar.
The four other schund films are directed by Joseph Seiden, the busiest producer of American Yiddish movies. They are better made, but not well made. Her Second Mother is probably the best of these. Allen Lewis Rickman's entertaining and informative commentary puts the film and the other Seiden pictures into context, while celebrating the actors.
---
Now for the kunst:
The Dybbuk (1937); Mir Kumen On (1935); American Matchmaker (1940); Overture to Glory (1940); and Tevye (1939).

The Dybbuk
1937 / Poland / restored 123 min. version & 99 min. alternate version
Starring Lili Liliana, Leon Liebgold, Avrom Morewski, Ajzyk Samberg, and Dina Halpern
Cinematography: Albert Wywerka
Music: Henekh Kon
Based on the play by Sholom Ansky
Adapted by S.A. Kacyzna and Andrzej Marek
Directed by Michal Wasczyński
The Dybbuk (1937) is the most well known and celebrated of all Yiddish films. In Jewish folklore a dybbuk is a malicious spirit that possesses the body of a living person. In Wasczyński's film of S. Ansky's critically lauded and popular stage-play, the penniless Yeshiva student Chanan ben Nisan uses his knowledge of the Kabbalah so that Lea, the daughter of a wealthy man, will marry him. Unfortunately for Chanan, he calls upon dark forces to achieve his ends and is struck dead. His restless spirit possesses Lea and must be exorcised by the sagacious Rabbi Ezeriel ben Hodos. Wasczyński's atmospheric direction feels influenced by the German films of F.W. Murnau and Fritz Lang. The film has a dream-like quality but is steeped in the authenticity of its milieu, a shtetl (Jewish settlement) in 19th-Century Imperial Russia. Indeed, the magical intensity of The Dybbuk's wedding-dance sequence reminded me of the Voudon ceremony sequence in I Walked With a Zombie (1943), also a supernaturally themed film with star-crossed lovers, but rooted in Haitian folklore.
Michal Wasczyński was the most prolific director of Polish films in the 1930s. He became friendly with Orson Welles and worked on Welles's film of Othello. As Michael Wasczynski he became Samuel Bronston's chief producer for a series of '60s epics filmed in Spain, including El Cid (1961) and The Fall of the Roman Empire (1963). He is also the subject of the Polish documentary The Prince and the Dybbuk (2017).
J. Hoberman's audio commentary is a bit thin, but given that he wrote Bridge of Light: Yiddish Film Between Two Worlds, an essential study of Yiddish cinema and a great work of film scholarship, I can't kvetch too much.
---

Mir Kumen On
(Children Must Laugh; We're On Our Way)
1935 / Poland / 61 min.
Cinematography: Stanislaw Lipinski
Music: Henekh Kon
Screenplay Jacob Pat, Wanda Wasilewska
Directed by Aleksander Ford
The documentary Mir Kumen On (1935) follows the daily lives of children at the Medem tuberculosis sanatorium. The editing and documentary techniques used in the film appear to be influenced by such Soviet montage classics as Dziga Vertov's Man With a Movie Camera (1929). In Poland after World War II, director Aleksander Ford taught filmmaking to cinematic luminaries like Andrzej Wajda. The children's meetings and plays depicted in the film remind me of the activities in which I took part when I attended Jewish summer camps in the 1980s.
---

Tevye
(Tevya; Tevye, the Milkman)
1939 / US / 92 min.
Starring: Maurice Schwartz, Leon Liebgold, Miriam Riselle, Rebecca Weintraub, Paula Lubelski, Bicki Marcus, Betty Marcus, Helen Grossman
Cinematography: Larry Williams
Music: Sholom Secunda
Screenplay by Maurice Schwartz, adapted from the stories of Sholem Aleichem by Marcy Klauber
Directed by Maurice Schwartz
Tevye is to Fiddler on the Roof what George Bernard Shaw's Pygmalion is to My Fair Lady. In other words, as appropriate to musicals, the gravity of the social issues in the source material is pushed aside in favor of a rosier view of life. Tevye is much closer to the original Sholom Aleichem stories. This Tevye's family is socially isolated among a population of non-Jews mostly hostile to them. Starting in 1821 pogroms (anti-Jewish massacres) were a periodic fact of life for Jews in the Russian Empire. With that background in mind, even at the best of times there was a tension in the relationships between non-Jews and Jews. The drama in this film revolves around the decision of Tevye's daughter Chavah (Miriam Riselle) to marry the non-Jewish Fedya (Leon Liebgold). In the Russian Empire intermarriage was illegal, and it was illegal for Christians to convert to Judaism. Therefore, Chavah must forsake her family to be with Fedya. Fedya is portrayed as honorable, sensitive, and intelligent. While his family's behavior is loutish it is clear throughout the film that he loves Chavah and is distressed by her suffering.
The film is very well made and the restoration reveals the care that went into making it. It is a pity that the great Yiddish stage actor and director Maurice Schwartz never made another film. He clearly understands the language of cinema and his Tevye is no mere filmed stage-play. Rickman's audio-commentary is full of fascinating information about the production, Schwartz, the actors, the historical and social milieu, and Jewish custom and religion. He provides great insights into the filmmaking.
---

Overture to Glory
(Der vilner Shtot Khazn)
1940 / US / 82 min.
Starring: Moishe Oysher, Florence Weiss, Maurice Krohener, John Mylong, Helen Beverley, Benjamin Fishbein.
Cinematography: Don Malkames and Larry Williams
Music: Aleksandr Olshanetsky
Screenplay by Ossip Dymow, Jacob Gladstone, and Max Nosseck, from the play by Mark Arnshteyn
Directed by Max Nosseck
Overture to Glory is based on the real-life story of the celebrated cantor or khazn Yoel Duvid Strashunsky (Moishe Oysher) and his friendship with the celebrated Polish composer Stanisław Moniuszko (John Mylong). In Lithuania and Poland in the 1840s, cantors with exceptional talent were not only revered by their Jewish congregations, but they were also greatly admired by their non-Jewish neighbors. Awed by Strashunsky's talent, Maniuszko invites the khazn to move from Vilna to Warsaw, where he can continue his music studies and sing Maniuszko's compositions. Strashunksy becomes a sensation in Warsaw but he finds himself increasingly torn between his Jewish life and the success that he has found in the secular world. If this story sounds familiar it is because it provided the source material for The Jazz Singer (1927) and the Yiddish film The Cantor's Son (1937) also starring Moishe Oysher. Oysher descended from several generations of cantors but he was an actor before he was a cantor. His acting and his voice are both beautiful. His rendition of traditional Jewish prayers as well as arias from Maniuszko's opera Halka are gorgeous and moving.
Some capable film scholar really ought to profile the career of unsung director Max Nosseck. He may be best known, if at all, for directing a hit B-movie Dillinger (1945) starring Laurence Tierney. He also made Le roi des Champs-Élysées (1934) with Buster Keaton, which is considered to be Keaton's best talking picture. Nosseck worked with Oysher again for Singing In the Dark (1956), which is one of the first films to deal directly with the Holocaust. With thirty-six directorial credits to his name and a handful of well-regarded films, it seems like unaccountable bad luck that he is still so unrecognized. Rickman's audio commentary may be a first step in promoting Nosseck's career. As with Tevye, the Yiddish cultural historian provides invaluable cultural, historical, and cinematic context for Overture to Glory.
---
American Matchmaker
(Americaner Shadchen)
1940 / US / 85 min.
Starring Leo Fuchs, Judith Abarbanel, Judel Dubinsky, Anna Guskin, Celia Brodkin, Rosetta Bialis.
Cinematography J. Burgi Contner, Edward Hyland
Music Sam Morgenstern
Screenplay by Shirley Castle Ulmer
Directed by Edgar G. Ulmer
Last, but not least, we come to Edgar G. Ulmer's final Yiddish language film. American Matchmaker is a light comedy with serious undertones. As Yiddish cultural historian, Eve Sicular explains in her insightful audio commentary, there is a thinly concealed and sympathetic gay subtext to the entire film. At the beginning of the film, kind and wealthy Nat Silver (Leo Fuchs) has just broken his eighth engagement to be married. Inspired by his mother's story of a family uncle who had a similar problem and found happiness as a matchmaker, Silver decides to go into the matchmaking business himself. Ulmer's film, written by his wife, is charming, funny, and a bit sad. Aside from the lead character's self-deception, understandable given the times, there is the implication throughout the film that happy marriages are quite rare, and that self-deception may be an essential element of a successful marriage.
---

The Kino Lorber Repertory Blu-ray of The Jewish Soul: Classics of Yiddish Cinema is receiving plenty of press coverage this holiday season. Although these films have been meticulously restored, they have mostly been restored from different existing prints. Do not expect the sterling picture quality of, for instance, a restoration of a Fellini film. The only film in this set for which some original elements exist, appears to be Tevye. Indeed, Tevye looks the best of all of the titles here. The Dybbuk looks very good in the parts that were restored from a duplicate nitrate print. Most of these films have burned-in subtitles, including the American Yiddish films. Therefore, the new subtitled translations are superimposed in grey or black boxes, over the burned in subtitles. Given the dearth of original elements the films sound surprisingly good as well. Overture to Glory provides one of the few opportunities other than collectable vinyl, where one can hear Moishe Oysher sing.
The shadow of the Holocaust hangs over the collection's films set in Europe, in particular, Mir Kumen On. Some of the children filmed in the documentary took part in the Warsaw ghetto uprisings. But in 1942, the Nazis sent children and staff members of the Medem sanitarium to their deaths in Treblinka. In spite of the sadness that surrounds the European films in this collection, Allen Lewis Rickman's liner notes provide some solace, "… wherever Yiddish shows new strength, the Nazis lose again."
Reviewed by Matt Rovner
---
The Jewish Soul: Classics of Yiddish Cinema
Blu-ray rates:
Movies: Good to Excellent
Video: Good to Very Good
Sound: Good
Supplements: Audio commentaries: THE DYBBUK — J. Hoberman; AMERICAN MATCHMAKER — Eve Sicular; OVERTURE TO GLORY; TEVYA; HER SECOND MOTHER — Allen Lewis Rickman. Alternate versions of The Dybbuk, American Matchmaker, Eli Eli. Printed booklet with essays by Samuel Blumenfeld, Serge Bromberg and Allen Lewis Rickman. Promotional trailer.
Deaf and Hearing Impaired Friendly? YES; Subtitles: English (feature only)
Packaging: Keep case
Reviewed: December 13, 2020
(6408mattyidd)

Visit CineSavant's Main Column Page
Glenn Erickson answers most reader mail: cinesavant@gmail.com

Text © Copyright 2020 Glenn Erickson