The Criminal Life of Archibaldo de la Cruz
Luis Buñuel's Mexican masterpiece embraces truly edgy content: morbid comedy, anti-social satire and a strong streak of anarchist surrealism. His 'adventurer into the unknown' this time is no ordinary pervert, but a privileged delinquent in pursuit of a childhood sex fantasy: killing a beautiful woman just for the thrill. Naughty Archibaldo's rehearsals are an unending source of frustration — and eventual enlightenment. Buñuel can't resist subverting the social framework — wicked digs at the status quo abound.

The Criminal Life of Archibaldo de la Cruz
Blu-ray
VCI
1955 / B&W / 1:37 Academy / 89 min. / Street Date September 13, 2022 / Ensayo de un crimen / Available from VCI / 29.99
Starring: Miroslava, Ernesto Alonso, Rita Macedo, Ariadne Welter, Andrea Palma, Rodolfo Landa, José María Linares-Rivas, Leonor Llausás, Carlos Riquelme, Chabela Durán.
Cinematography: Augustín Jiménez
Art Director: Jesús Bracho
Film Editors: Jorge Bustos, Pablo Gómez
Original Music: Jorge Pérez
Written by Luis Buñuel, Eduardo Ugarte from the novel by Rodolfo Usigli
Produced by Alfonso Patiño Gómez
Directed by Luis Buñuel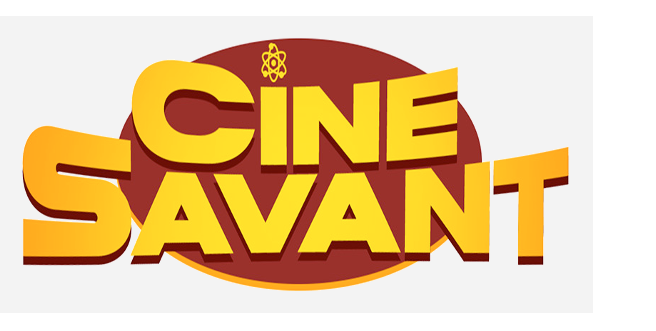 Luis Buñuel is the intellectual imp of the cinema, a trickster dedicated to defacing the prudent norms of society. He did this in avant-garde pictures, comedies, dramas and eventually in daring art films that were a Buñuellian mix of all three. At least 11 of his impeccably directed pictures are bona fide world cinema classics. This one was made during his Mexican period, when the transplanted Spaniard had established himself as both commercially viable and a top international film artist.
When working in Mexico Buñuel had no choice but to be sly and subversive. Buñuel retreated there after being ousted from New York's Museum of Modern Art due to a denunciation by his former collaborator Salvador Dalí. Sr. Buñuel had learned a lot from his work in Spain and Hollywood, and Mexican producers liked his professionalism. But in no way would Mexico's commercial film industry indulge blasphemous experimentation of his avant-garde classics Un chien Andalou and L'Age d'Or. The Iberian master sublimated his anarchic tendencies for just one feature and then began 'working from within' accepted genres. El gran calavera uses a simple family comedy to skewer the hypocrisy of Latin society's abandonment of its poor. The internationally acclaimed Los olvidados uses the 'youth crime' genre to make a serious statement, and remains as dark and pessimistic a picture about poverty as was ever made.
Buñuel's world-view remained consistent through his semi-poetic 'adventures with the people' Subir al cielo and La illusión viaja en tranvía, as well as his turgid domestic dramas with twisted morals (Una mujer sin amor and El bruto. The wickedly funny Susana takes the 'family hypocrisy' theme to lurid extremes as a seductress invades a bourgeois home.
The excellent literary adaptations of Wuthering Heights (Abismos de pasión) and Las Aventuras de Robinson Crusoe show Buñuel to be a master of conventional moviemaking. But more hardcore anti-clerical anti-Catholic themes run strong in his bizarre domestic drama El, a study of an upstanding husband and gentleman who is also a depraved madman… a theme he'd return to shortly.

Buñuel's 1955 Mexican production The Criminal Life of Archibaldo de la Cruz scales new hights of morbid delirium, doing things with comedy that might not be allowed in a straight drama. Archie de la Cruz becomes the director's prime exponent of surreal transgression. Buñuel again finds that offbeat comedy and sly visual sarcasm form strong connections with his surrealist roots.
Archibaldo is independently wealthy. He lives in a fine house with servants, collects art and produces artisanal pottery. He observes the formal etiquette of men of his class. At an antique store Archie reconnects with an object which to him is sacred — a fancy music box from his childhood, when he was a spoiled brat. He lost the music box in the revolution. The box reawakens a formative Freudian experience, a violent and bloody memory that fuses sex and death into one intoxicating image. Buñuel enhances Archie's heightened state of surreal desire weird organ music, and flashbacks featuring, smoke, fire and blood. In classic surreal terms, his intended killing spree is a happy transgression — even with its slightly comedic spin, Archie's perverse lust connects with the 'unclean desires' of the later surreal 'adventurer' The Horrible Dr. Hichcock.
Biographer John Baxter quoted Buñuel as saying, "The cinema seems to have been invented to express subconscious life."

Alas, the fates seem determined to make Archibaldo stay a prisoner of the mores and manners of respectable society. His attempts to fulfill his murderous destiny are a series of frustrations. The actual title of the film is Ensayo de un crimen, which translates directly as 'Rehearsal for a Crime.' Archie confesses his abominable murders to a judge, forming a flashback which encompasses most of the story.
Ensayo delights audiences now because it predates what in America would later be known as 'sick' humor — but with a more subtle approach than one of the first American examples, Roger Corman's A Bucket of Blood. Archibaldo's manic impulses are liberating — they free him from the restraint of shame, decency and social norms. Archie's devotion to the church is not a problem; he simply extends the hypocrisy of his class into his overt crimes. At Archie's wedding, a Priest, a judge and an Army office pay compliments to each other's professions. Like them, Archie is a man of property from a respected family — and functionally above suspicion. The moment connects with some moments in Alfred Hitchcock's movie I Confess, where Hitch cannot resist poking fun at the cavalier attitudes of police, prosecutors and judges.
Within the flashback, Archie's visualizes his 'perfect' murder plans, as did Rex Harrison in Preston Sturges' proto-Black Comedy Unfaithfully Yours. Archie relishes his own cleverness and his victims' horror. In one of these he imagines his wedding night, where he insists that his wife stay fully dressed in her bridal gown, pose piously and recite the Lord's Prayer. His intent can only be to mock the sacrament and the church itself; the wedding dress fetish is a precursor to the still-edgy bedroom crimes depicted in Buñuel's later Viridiana. Technically uncensorable, the wedding night fantasy is none the less disconcerting. The bride recites the prayer with an impatient, distracted attitude. It plays as impish blasphemy: almost without exception, all commercial films err toward stiff piety whenever a character engages with Bible text.
It's subtle, it undermines the movie status quo, and it's the definition of Buñuellian subversion. Audiences sense this — Ensayo elicits nervous laughter in unexpected places.

Ensayo de un crimen anticipates the 'horror politics' of a later era of murder thrillers that dote on violence toward women. Archibaldo's masturbatory murder fantasy-scenarios align neatly with the mechanics of Italian giallo thrillers, which invariably terrorize highly sexualized women, providing audiences with the same taboo thrills that so inspire Archie. At one point Archie dons leather gloves as he prepares to use a straight razor — a core visual element of the later giallos.
The story's boldest surreal-subversive sequence is built around an extended visual gag with a mannequin. When Archie sees the beautiful Lavinia (Miroslava) framed through the flames of a barbecue, he sets his sights on restaging his own burning of Joan of Arc. She's Lavinia (Miroslava), and her teasing independence upsets Archie's nefarious plans. Lavinia happens to be a mannequin model; Archie buys one of them, dresses it up exactly like her, and uses it as a 'joke chaperone' when he wants to get Lavinia alone. Instead of being insulted, Lavinia plays along; the traditionally stuffy Archie doesn't expect her to be so unpredictable.
The comic horror angle develops as Archie plays with the mannequin in Lavinia's presence, forcing her to admonish him for being so fresh. Her tease continues until his murderous schemes are interrupted yet again. Archie then continues to substitute the mannequin for what he wants to do to Lavinia. 'She' is dragged by the hair and innocently 'dismembered.' When Archie employs his pottery kiln we get bizarre melting wax imagery reminiscent of Mystery of the Wax Museum, except that we SHARE Archie's perverse excitement.
An even more subtle, brilliant touch: for various short cuts of the mannequin's legs and face, Buñuel substitutes actress Miroslava's body and face: Archie's subjective experience is that the plaster dummy is Lavinia. The effect is jarring. It's one of the director's 'fetish' moments, but extended and developed in the same way that Buster Keaton would elaborate a comic gag.

The playful, mischievous Lavinia is an exception among the women that Archie pursues. They others are manipulative, selfish creatures that hide behind wealth, their control over their men, and even their own professed piety. Carlota Cervantes (Ariadne Welter, the heroine of several engaging Mexi-horror pix) retreats to an elaborate home altar to pray, even though she's an adulterer who wants to marry Archie for position and security. Playgirl Patricia (Rita Macedo, one-time spouse of Carlos Fuentes) is recklessly irresponsible in love, and apparently hides a profound instability.
Archie's childhood fantasy is that a music box gives him the power to 'will' women to die. He also plays with more conventional outrages to bourgeois decency. Young Archie's governess (Leonor Lausás) catches him dressing in his mother's clothing, a fact we recall when, as an adult bachelor, he pulls several womans' undergarments from a drawer in his bedroom. But Buñuel turns the joke on us — there's another reason for Archie to have the underwear. Just the same, we note how carefully he caresses it . . .
Archie's none-too-convincing release from his obsessions comes with a demonstration of benignity that incorporates one of the director's obsessions, a large close-up of an insect. Can the two exceptionally intelligent and playful teasers Archibaldo and Lavinia find true happiness?  Buñuel doesn't expect us to take anything at face value, but we genuinely appreciate the cheerful, feel-good finish.
Actor Ernesto Alonso is always engaging and clever as Archibaldo, a man of good manners for any social situation. Alonso had starred in Buñuel's Abismos de pasión; he was the one to put together the production deal for Ensayo. He would soon embark on a parallel career as a producer and sometime director of forty years of TV novelas.
The lovely Miroslava is a tragic legend of Mexican film. Ensayo de un crimen is her last movie. A Czech refugee from Nazidom, her film career was marked by failed marriages and torrid affairs with movie stars and a famous bullfighter. Shortly after this film finished she committed suicide, reportedly because of yet another love affair gone wrong. A movie of her life was produced in 1993.
---

VCI's Blu-ray of The Criminal Life of Archibaldo de la Cruz is a recent restoration by Mexico's National Cinematheque. It's said to be a 4K scan from original 35mm negatives. The picture is beautiful, clean and stable, with dark blacks but a light look overall. The quality of the opticals in the dream sequences is excellent.
The audio is not as as good. Normal indoor conversations are fine but outdoors and in noisy nightclubs, the track sometimes clogs up a bit. Most of it sounds fine, and English-speaking viewers reading the removable subtitles won't be bothered in the slightest. But some Spanish-speaking viewers will want to use the added Spanish subtitle option. This is odd. I have an older PAL DVD of the film, and the audio on it is crystal clear throughout … but annoyingly accelerated by PAL's 4% faster speed.
The sole extra is a video lecture spoken by Dr. David Witt. It's a full rundown of Buñuel's career, complete with names and dates. It's especially thorough when going into biographical details for the actors and writers.
The disc text and menus are all bilingual.
The famous (?) Miroslava-Lavinia mannequin can be seen in the flesh but under glass like Sleeping Beauty, at this Museo del Estanquillo YouTube post.
Reviewed by Glenn Erickson
---
The Criminal Life of Archibaldo de la Cruz
Blu-ray rates:
Movie: Excellent
Video: Excellent
Sound: Good
Supplements:
Video essay by Dr. David Wilt.
Deaf and Hearing-impaired Friendly? YES; Subtitles: English, Spanish (feature only)
Packaging: One Blu-ray in Keep case
Reviewed: August 20, 2022
(6783arch)

Visit CineSavant's Main Column Page
Glenn Erickson answers most reader mail: cinesavant@gmail.com

Text © Copyright 2022 Glenn Erickson