A major silent film find: recently rediscovered and restored, this much-sought Austrian satire offers historical insight on antisemitism in 1920s Europe, and by extension today's anti-immigrant politics. A fictitious city decides that the solution to its ills is to expel its Jewish population. That exact premise would in just a few years become political reality in the hands of fascist murderers.

The City Without Jews
Blu-ray + DVD
Flicker Alley
1924 / B&W / 1:33 Silent Ap. / 91 min. / Die Stadt ohne Juden / Street Date August 25, 2020 / 39.95
Starring: Eugen Neufeld, Hans Moser, Anny Milety, Johannes Riemann, Ferdinand Mayerhofer, Mizi Griebl, Karl Tema, Hans Effenberger, Gisela Werbisek, and Armin Berg.
Camera: Hugo Eywo, Eduard von Borsody
Sets: Julius von Borsody
Original Music scores: Donald Sosin and Alicia Svigals
Written by Ida Jenbach, Hans Karl Breslauer from the novel by Hugo Bettauer
Directed by Hans Karl Breslauer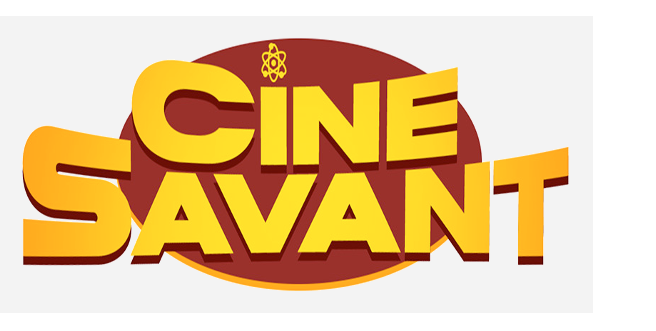 Just off the 10 Freeway on the West side of Los Angeles, signs direct tourists to the 'Museum of Tolerance.' We've always taken the name of the museum to be sad but true — tolerance is so rare, it can be seen only in a place that displays Egyptian mummies and extinct reptiles. Intolerance, of course, has been around ever since men formed into tribes.
Until recently this historically important movie existed only as a few fragments in a film archive, but in 2015 an almost intact nitrate print showed up in a Parisian flea market. Thanks to a crowdfunding appeal a restoration took place in Austria, the film's country of origin. It is now all but completely reconstituted in excellent condition.

What is The City Without Jews?  In 1922 the leftist novelist Hugo Bettauer published Die Stadt ohne Juden, a satirical attack on antisemitism that sold a quarter of a million copies at a time when Nazi ideology was on the rise. The most famous movie made from one of Bettauer's books is Joyless Street (Die freudlose Gasse), which marked the film debut of Greta Garbo. Bettauer also published a progressive weekly newspaper that opposed the rise of fascist power — and became a target of Nazi thugs.
The book and the 1924 movie The City Without Jews puts forward an all-too prescient premise: they depict the expulsion of an entire city's Jews. They are shown packing their belongings, evacuating their temples, and being taken away on trains. The film is a fairly serious satire exaggerating an issue to make a political point… All these threats against Jews are just talk, right? No government would really do anything so outrageous, would they?
The text extras on Flicker Alley's Blu-ray/DVD combo disc set explain that antisemitism in central Europe took an upswing in the early 1920s, when hundreds of thousands of Russian and Polish Jews fled the Soviet Civil War. Rather than confront the problem directly, the movie treats the issue with a 'what if?' attitude, as a civic morality tale with a lesson to be learned.

Director Hans Karl Breslauer's film version stresses human values at all time, using amusing characters and comic moments. But there is no exaggeration of ethnic stereotypes, no broad comedy at anyone's expense. The locations on view identify the setting as Vienna. Titles tell us that we're in a mythical city called 'Utopia.'
Utopia is in financial trouble, and its leader is swayed by bigoted councilmen that inflame the public with unsubstantiated claims that unassimilated Jews are taking their jobs and hurting the economy. Calls to reason go unheeded. The leader follows through with an edict proclaiming that all the Jews must leave Utopia before Christmas, or suffer a terrible penalty.

People sadly leave their houses to be marched away under guard; Rabbis evacuate their Temples, taking their sacred scrolls with them. Trains line up to remove the expelled population (where to is not explained). Families are split up — children with part-Jewish blood must also leave. A comic cook and her sweetheart are separated. The most emphasis is given to a cultured Jewish artist named Leo, who must break off his engagement to the daughter of a councilman and flee to Paris.
If anything the movie understates the threat to Utopia's Jews. The most violent example occurs when a peddler is ejected from a bar. Nobody accuses the Jews of being social vermin, or Christ-killers, or practicing Black Magic, killing children, etc.. The vague 'they're taking our jobs' is the one plank in the expulsion platform.
Utopia soon suffers without its Jewish population. Other countries boycott the them, and foreign banks retaliate in ways that cause the Utopian currency to plummet. The arts and fashion suffer, and clothing stores fold because the women stop buying. One businessman tries to sell 'austerity' garments of burlap, and changes his restaurants into beer halls.
The exiled Leo uses stealth and subterfuge to correct the situation. He returns to Utopia disguised as a French artist, wearing a mustache and goatee. He prints and distributes leaflets proclaiming a new political movement based on bringing back the desperately-needed Jews. Leo divulges his secret only to his fiancée, who stops moping about in despair. She enjoys teasing her father that she has two loves, the banished Leo and her new French sweetheart. A vote is scheduled to possibly repeal the expulsion decree. Leo realizes that he's one vote short of victory, and so gets a conservative councilman drunk to make him miss the election. Utopia's currency immediately begins to climb and the city celebrates the return of the Jews. The Frenchman shaves off his disguise, becomes Leo again and is publicly honored as the first exile to be repatriated.
This is of course a lightweight political fairy tale, with a serious message. Like all political satires it probably did little to change minds, but it at least declares the irrational basis of antisemitism. The xenophobic tendency to shun, scapegoat and demonize immigrants, refugees and foreigners is thoughtlessly taken as an 'it is what it is' situation.
How unique is The City Without Jews?  Is it true that the first frontal challenges to systematic antisemitism in Hollywood were from 1947: the murder thriller Crossfire with Robert Ryan, and Gentleman's Agreement by Elia Kazan, starring Gregory Peck?  Those films carried the banner of social justice by showing brute bigotry, but also the subtle, insidious nature of discrimination, an informal system of 'restrictions.'

Some of Utopia's Jews wear humble Eastern European garb. They look poor and ragged next to the councilmen in their modern suits. They don't mix with the working men in the bars, but huddle together with their beards and dark coats. The Rabbis are dignified but in their traditional garb and haircuts are easily tagged as 'others.' But we also see Jewish families departing on trains that seem more 'assimilated' in dress and manner. The cook's sweetheart is a bit clownish, but pleasant; he emigrates to Palestine, called Zion in the inter-titles. Leo is as 'refined and Western' as his girlfriend and her prosperous father, but must leave as well.
Not all of the plot points around the fall of Utopia's fortunes serve to advance the author's thesis. Bigots and Nazis would immediately say that the foreign boycott against Utopia only proves that a 'Jewish conspiracy' runs the banks and trading companies in other countries too. And Leo's pamphleting effort to create public support for repeal is a one-man subversive propaganda campaign. Utopia really is a fantasy city-nation, considering that its leader doesn't command a secret police corps to flush out opposition.
Finally, Leo's underhanded trick to throw the vote in his favor is simple election tampering. I should think that by changing a few inter-titles, a Nazi filmmaker could reverse the political meaning of The City Without Jews into an antisemitic tract. The same irrational bigotry that finds malice in innocuous cultural differences, would judge Leo to be a stereotypically sneaky, underhanded cheat, brainwashing the voters and throwing an election.
But we can't deny that the movie is progressive in the presentation of its characters. Some of the beer hall boys are boisterous goons, and the gaggle of Jewish men yammer and bicker and fuss, surely in a foreign tongue. But neither are exaggerated in any malicious way. The Rabbis seem dignified and respectable. The cook is the most serious woman character we see other than random refugees on the march. Leo's girlfriend is a silly butterfly who loves her man and giggles a lot. He dignified father admires Leo and hopes that the political tide will turn back in his favor.

A couple of artistic touches sneak in. A symbolic Star of David is seen in the sky when the Jews are expelled. The councilman whose vote was scuttled goes insane, with a doctor proclaiming that, in his madness the man now thinks that he's Jewish. A shot in a set designed to mirror the expressionist Cabinet of Dr. Caligari shows the mad councilman in a room with angular walls and twisted windows, plagued by Stars of David. ( ↑ )
Many Austrians saw The City Without Jews but it's hard to say if it was on their minds when Germany began enforcing its exclusionary laws, with plenty of Austrian sympathizers in total agreement. The movie was of course banned when Hitler came into power, but we're told that it had recently been reissued. That such a good quality copy was somehow saved seems rather miraculous. An article in the disc insert booklet explains that the movie had been recut for other countries; what has been reassembled is the Austrian archivists' best guess as to what parts might be closest to the director's original.
A final ironic/tragic twist testifies to the bitter political climate in Vienna. In March of 1925 The City Without Jews' author Hugo Bettauer was murdered by a Nazi advocating 'lynch justice.' The killer claimed he had been mentally unbalanced by Bettauer's sexually explicit and liberal writing. He avoided a criminal trial and was released from an asylum only two years later.
---

Flicker Alley's Blu-ray + DVD of The City Without Jews looks extremely good, better than most silents kept safe in studio vaults. The finished film has no obvious gaps in continuity; every so often we'll see a shot of slightly lower quality. Perhaps material that was seriously decomposed was simply left out?  Only one scene shows some deterioration along the left and right extremes of the screen. The original opening shot superimposes the title over a crowded street. Apparently only a fragment of it was saved, for the restorers have double- or triple- printed it to make it long enough to read.
The disc presentation is accompanied by an excellent Donald Sosin and Alicia Svigals music score that features an expressive string soloist for a main theme. I listened to it again in the background while writing.
The disc includes four video pieces listed as exclusive to this edition. Filmarchiv Austria also restored a 46-minute 1923 film Victims of Hatred (Opfer des Hasses). Produced by the Viennese Relief Organization Jüdisches Hilfswerk, the film lauds help given to Jewish refugees that fled pogroms in Russia. It also has music composed and performed by Donald Sosin.
Conversation with Dr. Nikolaus Wostry, Filmarchiv Austria (2019) is an interview moderated by Dr. Margrit Frölich. Saving 'Die Stadt ohne Juden' is the crowdfunding video that promoted the film's restoration. The City without…Jews, Muslims, Refugees, Foreigners is a slide show of images from a 2018 exhibition at METRO Kinokulturhaus, curated as a response to current anti-immigrant sentiment. And finally, a 24-page illustrated insert booklet carries new essays on the film and its reconstruction.
Reviewed by Glenn Erickson
---
The City Without Jews
Blu-ray + DVD rates:
Movie: Excellent
Video: Excellent
Sound: Excellent
Supplements: 1923 bonus film Victims of Hatred (Opfer des Hasses) (1923); Interview video Conversation with Dr. Nikolaus Wostry, Filmarchiv Austria (2019); Saving 'Die Stadt ohne Juden' (2016), a crowdfunding promo; The City without…Jews, Muslims, Refugees, Foreigners images from a 2018 museum presentation. Illustrated insert booklet with essays by Ernst Kieninger, Armin Loacker, Cynthia Walk, Anna Dobringer and Fumiko Tsuneishi.
Deaf and Hearing-impaired Friendly? YES; Subtitles: English (feature only)
Reviewed: August 8, 2020
(6323jews)

Visit CineSavant's Main Column Page
Glenn Erickson answers most reader mail: cinesavant@gmail.com
Text © Copyright 2020 Glenn Erickson