It's a manhunt South of the Border — Niven Busch's drama has violence and murder but is really a novelistic character study that goes against the typical rules of Hollywood. Lew Ayres tries to atone for mistakenly killing a man, by coming to the aid of the victim's widow. But he doesn't realize that Teresa Wright's ranch wife has learned the truth about him. The independent production is a modern oil-field western set in Mexico, and unusual both in storytelling style and emphasis, with an atypical imperfect hero and a romance far removed from Hollywood clichés. John Sturges is the director of this interesting obscurity.

The Capture
Blu-ray
The Film Detective
1950 / B&W / 1:37 Academy / 91 min. / Street Date January 18, 2022 / Available from The Film Detective / 24.95
Starring: Lew Ayres, Teresa Wright, Victor Jory, Jacqueline White, Jimmy Hunt, Barry Kelley, Duncan Renaldo, William Bakewell, Milton Parsons, Felipe Turich, Edwin Rand, Chuck Roberson, Vito Scotti, Rosa Turich.
Cinematography: Edward Cronjager
Production Designer: William E. Flannery
Supervising Film Editor: George Amy
Original Music: Daniele Amphitheatrof
Associate producer: Eddie Donohoe
Written and Produced by Niven Busch from his novel
Directed by John Sturges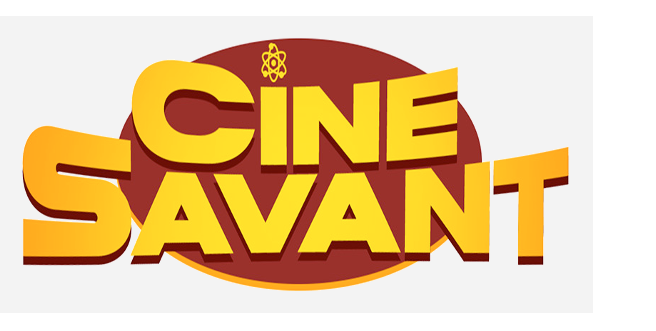 Restorations keep uncovering 'orphaned' films made outside the usual studio channels — sometimes showcasing the work of Hollywood professionals itching for creative independence. 1950's The Capture is the brainchild of the respected screenwriter Niven Busch, who had previously held high writing positions at Time and The New Yorker. Busch had credits on big hits like In Old Chicago and The Postman Always Rings Twice, and also progressive shows like Till The End of Time and Pursued. Seeking something different, he adapted one of his own stories and became his own producer. The Capture stars Busch's actress-wife Teresa Wright, a special talent sought out by directors William Wyler, Alfred Hitchcock, Raoul Walsh and George Stevens.
Busch found a cooperative director in the up-and-coming John Sturges, an editor who had moved into directing through a wartime documentary with William Wyler. Biographer Glenn Lovell tells us that Metro-Goldwyn-Mayer's new production chief Dore Schary was impressed by Sturges' The Walking Hills and The Capture and gave the director his career-changing start at MGM.
The Capture is different, that's for sure. It's a writer's movie in both construction and tone. A studio producer would have forced the hero and heroine into more easily defined molds and concentrated more on action. The finished show does feel like an 'interior' novel with dramatic incidents that aren't always fully satisfying.

In the 1920s new oil fields are being tapped in the desert inland from Tampico. Wounded fugitive Lin Vanner (Lew Ayres) confesses his complicated story to a rural priest (Victor Jory). A year before Lin was an engineer-manager for some oil rigs when a payroll robbery occured, and several guards shot dead. Fellow oil manager Mahoney (Barry Kelley) leads the official posse off in an odd direction, but Lin guesses the thief's likely escape route. Encouraged by his secretary/fianceé Luana (Jacqueline White), he goes out on a lone pursuit. Lin captures the man, shooting him when he doesn't readily surrender. Lin then finds that the accused thief had no weapon and couldn't raise his arm because of an injury. His name is Tevlin (Edwin Rand) and he dies later, back at the oil shack.
Shaken, Lin refuses the company's hefty reward. The angry Luana promptly leaves him. Lin then quits his job, accompanies the coffin back to Tevlin's town and drifts about for a while before contacting Tevlin's widow with a vague, unformed notion of atonement. Ellen Tevlin (Teresa Wright) and her son Mike (Jimmy Hunt) are failing to keep their small ranch going; Lin hires on. He wins over Mike but not Ellen, who eventually discovers his role in her husband's death. Yet Lin is able to put things right with Ellen. They decide to marry but he's still convinced that something about the original theft is bogus. Lin sets out to find the real thief and killer — in a very risky way.
The title The Capture surely led audiences to expect an action western, not a sensitive character study. And that's what we're given, a very interior study of Lin Vanner, an ambiguous character who ponders his own motivations. Rejecting simplified movie conventions, author Busch tells Lin's story in a subjective way that leaves key events off-camera. We don't see the robbery, or even Lin quitting his job. He feels unsure about what he's doing, and the movie feels unsure as well. Lin sees but doesn't talk to Tevlin's widow. Then several minutes of screen time show him taking a job with a friend; one dissolve later, more voiceovers tell us that the job went nowhere. More than once we ask, 'what kind of movie is this, exactly?'

Lin Vanner's unusual romance reminds us of a situation in another movie. His actions echo those of Tim Holt's Bob Curtin at the finale of John Huston's The Treasure of the Sierra Madre. Both men are Americans seeking their fortune in Mexico, and both briefly meet a fellow adventurer who dies, leaving behind a wife and child. Both Vanner and Curtin seek out the widow of a man they hardly knew.
The star of the pacifist All Quiet on the Western Front, Lew Ayres was a popular leading man in the 'Dr. Kildare' movies. When he declared himself a conscientious objector in WW2 his Hollywood career was put in jeopardy. The public only partly forgave Ayres when it became known that he was serving as a battlefield medic and chaplain's assistant in the Pacific. The actor's few postwar movies tend to cast him as gentle & ethical men like his good doctor in the fine drama Johnny Belinda. Ayres' Lin Vanner has some of the same inoffensive, conscientious qualities, yet is deeply disturbed. He feels responsible for Tevlin's death, and suspects that something about the payroll robbery. He's drawn to Tevlin's widow but cannot make himself be fully honest with her.
Teresa Wright was also associated with sensitive 'human values' roles, most notably in the powerful The Best Years of Our Lives. Her Ellen Tevlin is a refreshingly non-standard character, a rancher's wife who doesn't act weak or needy when things go bad. Ellen's reactions are just as complicated. When she discovers the truth she doesn't blow up or fire Lin, but instead becomes cold and rude, as if trying to get him to quit. Their reconciliation is again more suited to a short story than a movie: Lin surprises Ellen by intuiting that her marriage was already broken, that Tevlin had essentially abandoned her. In one rather abrupt scene Lin and Ellen segue from harsh accusations and truth-telling to a declaration of affection. It's an unusually mature character development, even if it seems too rushed.

The film's main problem may be that the actor Lew Ayres is not convincing as Lin Vanner, who is both a sensitive soul but also a daring, two-fisted tough guy. Lin initally sets off alone to arrest a killer said to be armed with a machine gun — yet he's traumatized when some messy violence results. When Lin suddenly decides to play detective in act three, we are surprised that he's still concerned about the original crime. With no backup of any kind, Lin barges into a rough, unpredictable man's office to confront him with an accusation of murder. Robert Mitchum can get away with that kind of forcefulness without batting an eye . . . Lew Ayres, not so much.
The Bell Tolls for Thee, Lin Vanner.
Niven Busch's story would seem to contain a half-expressed religious theme, hints of which are perhaps what some reviewers were referring to when they called The Capture pretentious. One scene involving a suicide and a mission bell leans in the direction of a religious parable about guilt and atonement, but Lin Vanner's experience with the 'thief' Tevlin suggests that Lin Vanner has a full-blown Christ Complex, complete with symbolic stigmata. Lin's arm is injured in the final showdown, just as was Tevlin's arm. The Mexican police demand that he raise his arms to surrrender, and Lin cries out that he can't. It's a too-obvious clue that Lin subconsciously wants to be shot down, to pay his 'moral debt' to the man he killed. This sounds like something the very Catholic Graham Greene might write, especially considering the earlier suicide at the mission. In this context the injured arm business does seem a little pretentious.
Then again, Niven Busch should be applauded for not using the obvious symbol — a weak movie would simply have Lin Vanner assume the 'crucified' pose indulged by everyone from Marlon Brando to Paul Newman. The Capture is perhaps too literary, too subtle for its own good. We're reminded of Billy Wilder's half-joking advice that screenwriting benefits from subtleties, as long as you make them obvious.

Director John Sturges tells the story just as the writer Niven wants it told, and with ace cameraman Edward Cronjager, puts together a number of expressive action moments in Lin Vanner's flight from the Mexican police. But Sturges' camera cannot mask the story's weaknesses. One thing that feels odd is the film's harmonious, uncomplicated attitude about Gringos in Mexico. Lin is accepted wherever he goes without ethnic friction. He has a number of Mexican friends, like Carlos (Duncan Renaldo of Cisco Kid fame). Nice Mexican music is played at a celebratory barbecue. The film communicates so little sense of Ellen and Lin as foreigners that it doesn't really need to be set in Mexico. Did Niven Busch feel that the Mexican setting helped to communicate his stealth religious theme?
The Capture is an unusual 'detour' picture for John Sturges, Lew Ayres and Teresa Wright. The handsome production attempts a character-driven approach that wouldn't find traction in Hollywood until the '70s director's decade. When his marriage to Teresa Wright broke up Niven Busch left Hollywood but continued to write novels. John Sturges built a career at MGM with excellent storytelling instincts and a knack for getting along with difficult talent, most expecially the troublemaking Spencer Tracy.
---

The Film Detective's Blu-ray of The Capture gives us a nicely restored encoding of this Mexico-shot picture, obviously from original elements. RKO released the independent production; are we to assume that clean printing elements remained in RKO's vaults?  The entity called 'Showtime Properties' made no other movies, but the AFI Catalogue states that it was associated with Nassour Productions. The plan was for The Capture to be filmed at the Nassour Studios but it was eventually made at Republic, and at Pioneertown in San Bernardino County.
Daniele Amphitheatrof's very good music score has just a touch of Mexican flavor: I wish I could plug it into the composer's Major Dundee score to serve as partial replacement cues.
The disc comes with some interesting extras. C. Courtney Joyner shares his feature commentary with an unbilled Henry C. Parke, a blogger on western movies. The light and conversational discussion addresses interesting subjects and stays mostly on topic. They note that the story begins without telling us that it isn't a conventional period western. The shared enthusiasm shows when Joyner and Parke discuss other movies by the assembled cast and filmmakers. They praise child actor Jimmy Hunt: three years before Invaders from Mars, Hunt effortlessly holds up his end of a meaningful exchange with Ayres, about 'what death is.'
The non-academic tone continues in two fairly informative featurettes, quick glimpses at the careers of Teresa Wright and John Sturges. The director's work is given a guick pass with stills and spoiler film clips.
Don Stradley's insert pamphlet essay recounts the ups and downs of the Wright-Busch showbiz marriage, telling us that Ms. Wright's casting in the Busch-written Pursued was an early attempt to make them a producing team. Niven Busch had promoted Teresa to play Pearl Chavez in Selznick's deliriously strange western Duel in the Sun. . . and it's really difficult to picture Ms. Wright in that role.
The disc cover reproduces only the first two lines of The Capture's advertising tagline:
Killing a Man is One Thing
……… Loving His Wife is Another
……………… both are DYNAMITE!
Reviewed by Glenn Erickson
---
The Capture
Blu-ray rates:
Movie: Good
Video: Very Good
Sound: Very Good
Supplements: Commentary with C. Courtney Joyner; featurettes Teresa Wright: The Actress Next Door and John Sturges: Man of Action; plus a text essay by Don Stradley
Deaf and Hearing-impaired Friendly? YES; Subtitles: English (feature only)
Packaging: One Blu-ray in Keep case
Reviewed: January 31, 2022
(6660capt)

Visit CineSavant's Main Column Page
Glenn Erickson answers most reader mail: cinesavant@gmail.com

Text © Copyright 2022 Glenn Erickson