For this perplexing British production Peter Sellers fronts a solid cast (Charles Aznavour, Jeremy Kemp, Per Oscarsson and Peter Vaughn) in a numbingly literal tale of seven men buried alive in a wartime warehouse of supplies and foodstuffs — and who are forced to stay there for years, praying for rescue. Stories of this kind usually come with a heavy moral or dramatic pyrotechnics, but after the opening barrage that drives the men underground, the balance of the film is a slow march toward the inevitable. The supply of candles lasts for an entire two years . . . and then runs out. Excellent extras cover the production in detail, and a 1945 documentary about the Channel Islands is an unexpected delight.

The Blockhouse
Region Free Blu-ray
Powerhouse Indicator
1973 / Color / 1:85 widescreen / 92 min. (both versions) / Street Date January 17, 2021 / available from Powerhouse Films UK / £15.99
Starring: Peter Sellers, Charles Aznavour, Jeremy Kemp, Per Oscarsson, Peter Vaughan, Nicholas Jones, Leon Lissek, John Levene, Alfred Lynch.
Cinematography: Keith Goddard
Art Directors: Low Austin, George Lack
Film Editor: Peter Gold
Original Music: Stanley Myers
Written by John Gould & Clive Rees based on the book Le Blockhaus by Jean-Paul Clebert
Produced by Antony Rufus-Isaacs
Directed by Clive Rees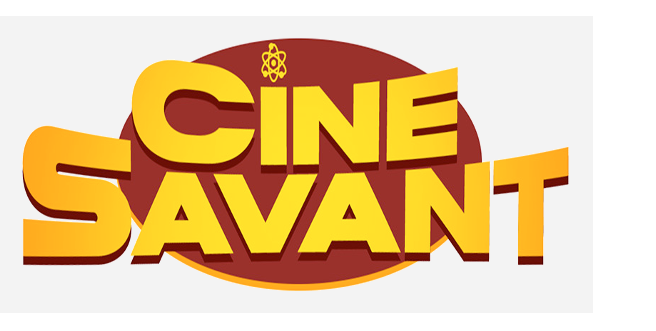 If you look at Peter Sellers' filmography post-1968, you'll find an erratic series of half-forgotten pictures until it least 1976, when he settles into some tame and unchallenging comedies and Pink Panther dead horse beatings. I knew something was not right with Where Does It Hurt?, a lame and tasteless doctor comedy that, in the depressed movie year of 1972, actually played at Grauman's Chinese Theater (where I was a 'guest' usher). Powerhouse Indicator has come forward with two Sellers pictures that barely got released in the U.S..
More typical of what one might expect from Sellers is Hoffman, presented in a flawless encoding and graced with IP's typical incisive extras. It's basically an unpleasant comedy (?) about a man who forces his attentions on a woman until she falls in love with him. Its reputation is marked by Sellers' own public request that it be destroyed.
Even more obscure is 1973's The Blockhouse, a movie that's 100% true to its concept, yet doesn't deliver much in the way of entertainment. It was adapted from a book about a true incident of WW2: in 1951 Germany, construction laborers clearing old German fortifications uncovered the remains of a giant underground bunker. A number of men were buried alive there near the end of the war. They survived for years because the bunker had functioning ventilation shafts and a vast storehouse of food and supplies, presumably to sustain elite German troops in hiding. No aid came to the forgotten men; their supply of candles ran out in a couple of years and the last two survivors lived in total darkness, alone, for four years. The awful story didn't end well either. One died from shock upon being freed, and the other died a few days later in a hospital.

We've all heard about isolated and lost Japanese units that persevered on South Pacific islands for months or years, maintaining military discipline while waiting to be relieved by an army they had no way of knowing had surrendered long before. Josef von Sternberg made a curious Japanese film about such a unit,  Anatahan.  It's not his finest cinematic hour. After waiting forty years to see it, the show left little lasting impression.
The Blockhouse has integrity but not the kind that will win it many fans. An early MGM DVD was no beauty, so this is an opportunity for its fans to appreciate its full impact. It certainly stays true to its mission: after an exciting opening, we merely observe the day-to-day hopelessness of the men adjusting to their predicament, and then slowly breaking down.

The story opens on the French coast in 1944, where a ragtag group of forced laborers and prisoners of war live in terrible conditions while helping to construct German bunkers against the expected invasion. Before we even meet the principal cast, the clifftop is strafed and bombed (?) by a British fighter, so severely that a handful of laborers leap into one of the shafts. When the shaft crumbles they climb even deeper into a construction of which they were unaware. In the next day or so they find that they've been sealed in, inside a strangely accommodating prison — the concrete rooms are a warehouse of military supplies, including almost inexhaustible canned provisions, wine, and candles.
In a patchy progression of scenes — time becomes difficult to judge even when the men are still counting days — the captives sort out sleeping arrangements, where to relieve themselves, etc.. They were subsisting at starvation levels so the new bounty of foodstuffs and drink keep spirits high at first. When weeks pass without any sign that they'll be dug out, individual personalities react differently. The amiable Visconti (Charles Aznavour) and the inoffensive Rouquet (Peter Sellers) just bide their time, still grateful to be alive. The bossy Aufret (Peter Vaughan) has difficulties adjusting, while others like Grabinski (Jeremy Kemp) soon drift into eccentric behavior. The somewhat intense Lund (Per Oscarsson) busies himself with attempts to dig out, none of which get very far: the bunkers are lined with reinforced concrete and no tools are among the supplies.
The film covers perhaps 15 months of 'No Exit' like captivity as the prisoners settle into psychological maladjustment. They play games; at one point a few race a bicycle they have found through the maze of concrete tunnels and catacombs. There are disagreements and fights, and two prisoners take to doting on each other just for the warmth of another person. Nothing ends well. Men kill themselves or just quietly pass away. The last two wonder how they're going to keep going after the supply of candles is exhausted. Then the blackness comes.

The Blockhouse can be commended for avoiding the wholesale clichés we'd expect in such a situation. Although there are a few debates, the script isn't a series of Rod Serling- style moral sermons. Neither do scenes break down into one-act soliloquies. But because little is communicated beyond the stark reality of surviving in an ever-encroaching darkness, we don't get a dramatic purchase on what appealed to the filmmakers in the first place. In pragmatic terms we know that the project surely got traction when Peter Sellers committed; director Clive Rees may have found the cast but the backers likely would not have gone forward without the participation of a star.
We're almost surprised to learn that the film was shot in a real underground fortress built by the Germans on one of the Channel Islands, a group of British islets occupied by the Axis when France fell. After the well-produced opening attack & barrage, we never leave the underground chambers, which gives the show the feel of a 'wild card' episode of a TV series, produced on a shoestring. When the budgets got tight producers would pull out a script where just a few characters emote in an isolated environment. Think of the 'limbo' episodes of The Outer Limits, filmed on bare soundstages, or an episode of any action series that maroons two or three characters in a stuck elevator, or has a villain lock them in a fortified basement.

On a daily basis the cast and crew of The Blockhouse climbed down into a damp, creepy hole in the ground, filming all day in a concrete tomb. The painful thing is that the authenticity of these surroundings is not all that apparent in the finished movie. The illumination does what it can to represent candlelight, which precludes interesting lighting. We mostly watch men trying to stay warm and fed in a couple of square feet of concrete: 80% of the picture could have been filmed on a tiny set, or in the basement of any concrete structure.
Aznavour projects some personality, Peter Vaughan and Jeremy Kemp do as well, but Peter Sellers is so subdued as to be a neutral presence. His Rouquet dithers about, maintaining his sanity by writing poetry on the walls. We get the feeling that Sellers was looking for something he never found in the role, or worse, it was a paycheck opportunity that didn't pan out. Although the extras say 'no,' we can't help but think that the filmmakers intended more.  This scenario may be true to the original concept — a descent into darkness with no relief — but the absence of wraparound material or anything outside the bunker feels like something's missing. 'Pure' as it may be, the situation isn't likely to fully engage an audience.
---
Powerhouse Indicator's Region Free Blu-ray of The Blockhouse is a worthy rescue of this filmic oddity, an independent film with a spotty release (or non-release) history. Powerhouse gave the show a 4K scan and remaster for HD, preserving two presentations that the label describes thusly: "the distributor version (92 mins); and the director's version (92 mins) featuring revised and extended opening and closing captions." The differences are fairly slight.
What appeals are the extras, which generate plenty of interest in a movie that otherwise might make us shrug our shoulders. IP's disc producer obtained video interviews with the producer, the production manager, one of the actors and both the son and the widow of the director. Across four featurettes totaling fifty minutes, we learn quite a bit about director Rees and the production, about the shoot down inside a concrete bunker, and some of the politics behind the film's distribution. The production manager describes his 'difficult' assignment to secure a Spitfire for the show: the pilot was game for the assignment but didn't want to do so much flying over water to get to the Channel Isles.
The best thing on the disc is a short English documentary about the 'quiet occupation' of one of the Channel Islands made at the war's end. The patriotic picture shows what the German presence was like — although it was halfway benign, people were still arrested for having illicit radios, and collaborators were noted for future (undisclosed) punishments. Director Gerard Bryant generates a little isolated world under the occupiers' thumb, in just 17 minutes of screen time.  This 'soft' occupation is my idea of an excellent idea for a feature.
I can't part with the discussion of The Blockhouse without mentioning Edgar G. Ulmer's final film The Cavern, released in 1964. It's essentially the same story as Clive Rees' picture, only with more commercial elements tacked on. A German bombardment entombs seven partisans and British aides in an enormous cavern in the Italian mountains, which the Germans were also using as a storehouse for military supplies and food. There's an awful lot of light in there; they stay trapped for an undisclosed period of time. Ulmer's cast is unusual as well: John Saxon, Rosanna Schiaffino, Larry Hagman, Peter Marshall (the later game show host), Nino Castelnuovo and Brian Aherne.
Even with some sensational content – a teasing nude scene — my memory is that the movie is still one of Ulmer's 'desperation' projects.  It's rather shapeless and un-memorable. Fox released it in America in 1965; somewhere along the way a weird title tune was created. Here's an online clip. But there is one unforgettable scene: an underground spring flows through the cavern, and after they've been locked in for months one of the men decides to hold his breath and let himself be swept out through it, hoping he'll emerge into the river outside before he loses consciousness.
Reviewed by Glenn Erickson
---
The Blockhouse
Region Free Blu-ray rates:
Movie: Fair
Video: Excellent
Sound: Excellent
Supplements:
Shots in the Dark (2022, 6 mins): co-star Leon Lissek remembers the highs and lows of filming on the Channel Islands;
Out of the Darkness (2022, 13 mins): Fred Rees and Gilda Rees, director Clive Rees' son and widow, recall the film's turbulent production history;
Underground Filmmaking (2022, 19 mins): producer Kent Walwin on the many challenges of making a low-budget war film;
Down to Earth (2022, 12 mins): production manager Matthew Raymond recalls procuring a Spitfire for the opening battle;
When Lights Go Low (2022, 10 mins): electrician Peter Bloor on the perils of powering a shoot deep underground;
The Channel Islands 1940-1945 (1945, 17 mins): short film produced by the Crown Film Unit which sees Channel Islanders re-enact incidents from the German occupation during World War II;
Image gallery.
Illustrated 32-page booklet with an essay by Kieran Foster, a contemporary news report on the events that inspired the film, archival interviews with star Peter Sellers and director Clive Rees, an overview of contemporary critical responses, and new writing on The Channel Islands 1940–1945.
Deaf and Hearing-impaired Friendly? YES; Subtitles: English (feature only)
Packaging: One Blu-ray in Keep case
Reviewed: January 15, 2021
(6624bloc)

Visit CineSavant's Main Column Page
Glenn Erickson answers most reader mail: cinesavant@gmail.com

Text © Copyright 2021 Glenn Erickson