TV's 1979 Titanic movie comes to Blu in two versions. We liked it when new but didn't care for the cut-down theatrical version that hit DVD in 2002. Kino's disc completes a set of various film versions of the infamous 1912 disaster, and allows us the chance for a Titanic 'battle of the bands' — we'll rate them from several criteria. The filmed-in-England production has a nicely-chosen soap opera cast: David Janssen, Cloris Leachman, Ian Holm, Helen Mirren, Anna Quayle, David Warner, Susan Saint James, Harry Andrews.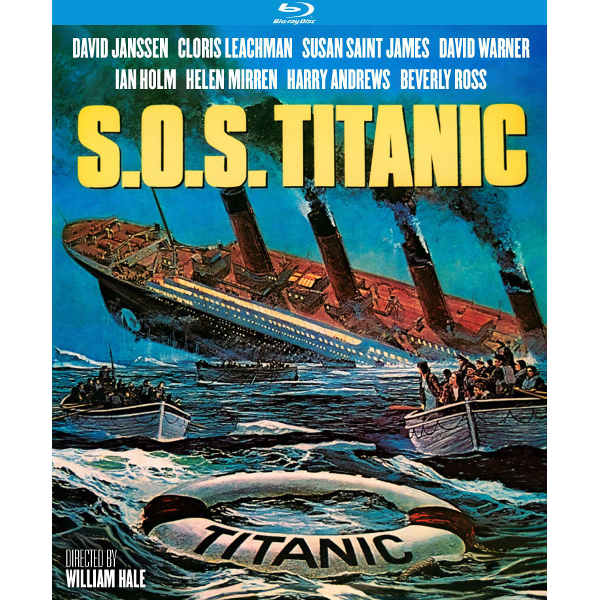 S.O.S. Titanic
Blu-ray
KL Studio Classics
1979 / Color / 1:66 widescreen / 102 + 144 min. / Street Date October 13, 2020 / available through Kino Lorber / 24.95
Starring: David Janssen, Cloris Leachman, Ian Holm, Helen Mirren, Anna Quayle, David Warner, Timothy Spall, Susan Saint James, Harry Andrews, Ed Bishop, Jerry Hauser, Aubrey Morris, Norman Rossington, Catherine Byrne, Warren Clarke, Madge Ryan.
Cinematography: Christopher Challis
Film Editor: Rusty Coppleman
Original Music: Howard Blake
Special effects: Wally Veevers, Doug Ferris
Written by James Costigan
Produced by Lou Morheim
Directed by William Hale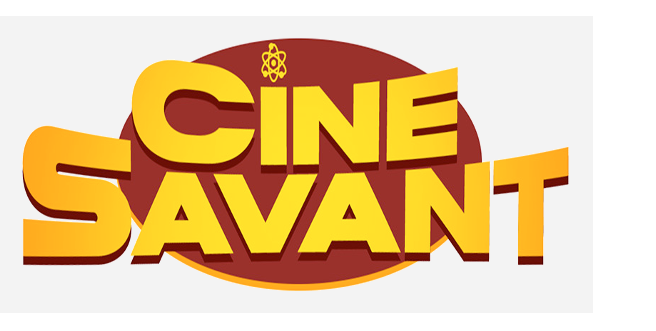 With this 1979 TV version we now have five separate movie Blu-rays of the 1912 Titanic disaster; that's not counting skits in Monty Python movies or the very similar ship-hits-iceberg romantic drama History is Made at Night (1937) by Frank Borzage.
TV's S.O.S. Titanic hit the airwaves on September 23 of 1979, and I remember it making a moderate impact. At the time I had only a vague memory of the one Titanic film I'd seen, so the technical details and social context of William Hale & James Costigan's version were more than interesting. The first version in color, the television movie can boast nice art direction and a stellar cast on what must have been a modest budget. On the tube it was impressive indeed.
The benchmark for Titanic retelling is still Roy Ward Baker's incredibly detailed A Night to Remember (1958), which I don't remember being shown much on American television. S.O.S. Titanic can at least hold a candle to its B&W precursor. It also makes a big point of the class system by which the Titanic's passengers were segregated. The old 2002 DVD presentation had a frustrating problem; it was not the TV movie but a drastic cut-down for foreign theatrical release. As soon as we saw it we realized that a great deal of storyline was missing. Kino's new Blu-ray includes both versions, each on its own disc.

The 144-minute TV cut takes essentially the same tack as A Night to Remember but with less technical detail and more attention given to select passengers, especially several romantic couples. Instead of attempting a comprehensive explanation of what happened, who was at fault and what mistakes were made as the great ship foundered, S.O.S. Titanic concentrates on the reactions of a few men and women trapped aboard. This version begins with the S.S. Carpathia receiving the distress signal. As they begin to take on survivors the story of the Titanic is told as a flashback. If you know the earlier film well, this will seem a replay of familiar scenes but with a more recognizable cast. Instead of ensemble impartiality, this version concentrates on about twenty characters.
Millionaire John Jacob Astor (David Jannsen) is enjoying his teenaged bride Madeline (Beverly Ross) but must endure the cold-shoulder treatment from a few First-Class swells that resent his recent divorce. Cloris Leachman is the spirited, spunky Molly Brown of Unsinkable fame. She has a fine time shocking her traveling companions with her vulgar remarks and social forwardness with whatever free males are about. She dances a tango with one bachelor. Schoolteachers David Warner and Susan Saint James replay Goodbye, Mr. Chips for two, flirting with an affair before the Big Dunk. It is refreshing to see Warner in a role where he's not a psycho or a villain. Ian Holm is Ismay, the owner of the ship. He shows off its luxuries and hobnobs with the millionaires. This version barely touches on responsibility for steaming into a dangerous iceberg zone, and doesn't stress the usual excuse of undelivered telegrams. It also doesn't indict Ismay or the captain (Harry Andrews) with recklessly trying to establish a speed record. Holm looks like he's having a nervous breakdown when he chooses to leave his ship along with the women and children, knowing that 1500 people will be left to perish. Harry Andrews barely sketches the captain in a few scenes, as when he talks with the ship's architect Thomas Andrews (Geoffrey Whitehead). In contrast to most other versions, Molly Brown doesn't lead a one-woman revolt in a lifeboat, or get everyone to sing to stay warm. A crewman at the tiller tells her to shut up and sit down, and she obeys.

Several other couples are sketched. We spend time with some young Irishmen too shy to approach beautiful women that catch their eye. Jerry Houser (Summer of '42) is a young filmmaker whose wife and muse (Deborah Fallender) breaks her arm falling on the grand staircase. Some of these characters are difficult to keep straight, and the specific fates of several are not spelled out as clearly as they might be. As might be expected, we best remember faces we know from elsewhere. Aubrey Morris (A Clockwork Orange) is a fussy steward; John Moffatt is millionaire Benjamin Guggenheim, who exchanges pleasantries with Janssen's Astor before the disaster. When left behind he calmly asks an acquaintance in a lifeboat to tell his wife that he was last seen in a composed and dignified frame of mind. Favorite Anna Quayle's part is so small that I missed her this time.
The film's biggest star at present is Helen Mirren, who has a couple of okay scenes as May Sloan, a maid assigned to the Astors. She's given a beautiful dress, and is approached by a possible suitor, but that doesn't go very far. Mirren also has a scene as the ship sinks, trying to persuade designer Thomas Andrews to save himself. We don't know what happens to May Sloan because some scenes seem to have been re-arranged, perhaps (my theory) to facilitiate commercial breaks. We see May in a lifeboat being lowered before our last glimpse of her talking to the designer Andrews aboard ship.

When I reviewed the truncated theatrical version I noted my frustration at not keeping all the characters straight or knowing what happens to them. I'm surprised to discover that the long version doesn't make things all that much clearer. I have a feeling that last-minute network cutting may have chopped down a much longer movie, perhaps intended to be broadcast on two nights instead of one. Although we lose track of some of the characters, the usual scenes are there: an old couple refuses to separate; the Irish in steerage must force their way through locked gates and then find that all the boats have gone. And the band plays on during the sinking.
I have no proof that the show was once longer, and was then cut down to fit a pair of TV slots. According to the IMDB Timothy Spall filmed scenes that are no longer present. I note that the IMDB lists the length of the TV cut at 150 minutes. That's six minutes longer than what we have here.

The special effects are adequate, and would certainly look good enough on a 1979 'glowing Sony' monitor of 19 or 21 inches. It's clear that expert Wally Veevers has an okay miniature for a few shots but elsewhere must make do by animating flat artwork to depict the ship under steam. Veevers was for most of his career a make-do specialist on cheap UK films, and does well futzing spectacular shots out of little or nothing. Some color angles of the huge boat sticking out of the water are quite good, but others fail to convince, and still others are tinted B&W stock shots from — two guesses — A Night to Remember. The final verdict is that this version's effects are not the best.
The production took a camera to some real icy waters somewhere, where real fields of icebergs were floating. This becomes more than a little odd when the Carpathia picks up survivors amid enough ice for Little Eva or Lilian Gish to hop, skip and jump to the nearest dry land. True, we don't expect realism and staggering spectacle like that delivered in the huge hit Titanic '97 . S.O.S. Titanic filmed extensively on the Queen Mary docked in Long Beach, but used a grand stairway and a dining salon found on dry land in London. An industrial location stands in for the engine spaces. We don't mind the modest production values but we do chafe a bit at all the interrupted character storylines.
---

So let's do a steamship versus iceberg scoresheet of all five filmic contenders. Nazi Josef Goebbels' 1943 version Titanic is quite good for a bald-faced distortion, using the ship to represent corrupt and greedy England's lack of concern for human decency. The only reasonable man on the bridge is a German officer, and the disaster exposes the millionaires' cheap affairs and capitalist thievery for all to see. The director gives us smart storytelling and vibrant characters; he unfortunately encountered political (cough) problems that led to his death soon afterwards.
Fox's very entertaining 1953 Titanic directed by John Negulesco fixates on a single estranged couple (Clifton Webb & Barbara Stanwyck) and builds to a fine emotional boil. Writer Charles Brackett, himself recently estranged from Billy Wilder, drops the politics to make the central conflict a dispute between stuffy English manners and the more natural American way that Stanwyck wants her daughter to grow up with. A couple of shots of the ship under steam appear to have come from the German version.

The all hands down winner is A Night to Remember. Eric Ambler's expert script manages to juggle 1,001 details, keep the politics in check, and not lose track of what must be seventy speaking roles. Taken from the novel by Walter Lord, it uses first officer Lightoller (Kenneth More) as a main character. It's absolutely riveting, and the only one of the four pre-CGI versions that communicates the awesome horror of the a disaster in a comprehensive manner.
I've pretty much forgiven the sins of the 1997 James Cameron blockbuster, a movie so successful and popular that to openly dislike it became a social crime, even for a film critic as esteemed as Kenneth Turan. If one forgets the inane plot, the oversold present-day wraparound section and absolutely insulting central characters, just following the physical experience of what the sinking might have been like is genuinely chilling. Cameron steals a story idea from Josef Goebbels (now there's a first) and has the temerity to make David Warner engage in a running gun battle as the ship goes down. Of course the sinking scenes were staggeringly good on a big screen, and still look good on a video monitor (there's an okay 3-D version as well).
In terms of suspense and realism if not historical grandiosity, 1960's The Last Voyage belongs in the same category of pleasure-cruise-to-hell thrills. It was filmed on a real passenger liner and rates highly as a technically convincing knuckle-chewer. But my much-avowed desire is to desaturate Cameron's effects scenes to B&W, crop them to 1:85 and cut them into the Roy Ward Baker version. Then we'd have a nearly perfect version of the Titanic story. I might even cut in a snippet of Michael Palin and Shelley Duvall.
---

The KL Studio Classics Blu-ray of S.O.S. Titanic absolves the sins of the 2002 DVD release, giving purchasers a two-disc set containing a new 4K restoration of the Theatrical Cut (102 minutes) and a new HD master of the TV cut (144 minutes). The TV version looks very good, although it's a bit dirty here and there. The less desirable Theatrical cut looks much better, with all the dirt gone and colors improved. A shuffleboard scene that's a bit clammy on the TV cut looks brighter, sharper and warmer-hued in the TV cut. The 4K scan for the theatrical cut doesn't do the special effects any favors, exposing every bit of corner-cutting.
The good news is that both cuts are given a slightly wide 1:66 aspect ratio, even though we originally saw the TV cut full-frame. Evgueni Mlodik's instructive audio commentary compares the film's version of events with history's. Kino repeats two silent movie extras also seen on their disc of the Nazi version.
Reviewed by Glenn Erickson
---
S.O.S. Titanic
Blu-ray rates:
Movie: Very Good
Video: theatrical cut Excellent TV cut Good
Sound: Very Good
Supplements: Audio commentary by Evgueni Mlodik; trailer for 1943 Titanic and others; 1912 newsreel; A Tour of the Olympic, Titanic's sister ship.
Deaf and Hearing-impaired Friendly? YES; Subtitles: English (feature only)
Packaging: Two Blu-ray discs in keep case
Reviewed: October 4, 2020
(6362tita)

Visit CineSavant's Main Column Page
Glenn Erickson answers most reader mail: cinesavant@gmail.com

Text © Copyright 2020 Glenn Erickson