Still one of Tracy and Hepburn's best, this follow-up to Adam's Rib works on all levels. It rings the feminist rights gong just hard enough, and drums the notion that women deserve a chance to achieve their potential without sex discrimination getting in the way. Katharine Hepburn is at her most attractive when being athletic. Some fine star-making supporting action adds to the fun, especially the contribution of a young Aldo Ray.

Pat and Mike
Blu-ray
Warner Archive Collection
1952 / B&W / 1:37 Academy / 95 min. / Street Date August 25, 2020 / available through the WBshop / 21.99
Starring: Spencer Tracy, Katharine Hepburn, Aldo Ray, William Ching, Sammy White, George Mathews, Gussie Moran, Babe Didrikson Zaharias, Don Budge, Alice Marble, Frank Andrew Parker, Betty Hicks, Beverly Hanson, Helen Dettweiler, Loring Smith, Phyllis Povah, Charles Bronson, Frank Richards, Jim Backus, Chuck Connors, Joseph E. Bernard, Owen McGiveney, Lou Lubin, Carl 'Alfalfa' Switzer, William Self, Frankie Darro.
Cinematography: William Daniels
Film Editor: George Boemler
Original Music: David Raksin
Written by Garson Kanin, Ruth Gordon
Produced by Lawrence Weingarten
Directed by George Cukor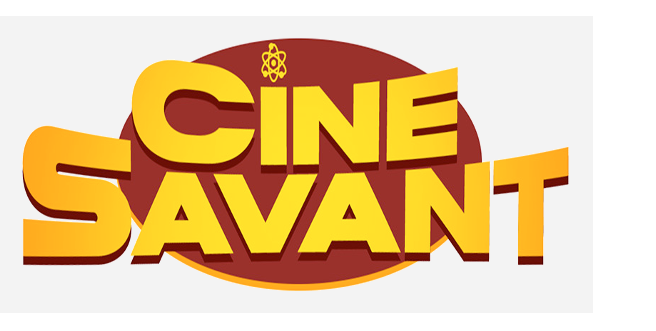 Hollywood progressives liked to make their movies — dramas, comedies, whatever — into teaching moments, which is just swell assuming one agrees with the viewpoint being pushed. That doesn't mean that every picture has to be a 'Western Union' message movie, the kind that Goldwyn waved a finger at. Or was it Zanuck? For 1950's Adam's Rib Garson Kanin and Ruth Gordon fashioned a battle of the sexes comedy that everyone loved. Only now will some viewers cock an eyebrow at the finale, where the woman pretends to be helpless to salve the male's ego. Is it healthy flexibility, or a condescending gesture to the man-on-top status quo?
Perhaps Kanin and Gordon wondered if that conclusion wasn't on some level an evasion of the issues. What they're really saying is that equality has a rule book but emotions don't — between any two people there's always going to be a fudge factor. Pat and Mike plays with plenty of clichés but stays true to its mission of equality. A potential female athlete labors under self doubt imposed mostly by the conventions of This Man's World. With the help of a good manager and promoter, everything works out. Katharine Hepburn's portrayal of a healthy athletic achiever empowers viewers of both sexes.
Directed at a casual walk by the smooth operator George Cukor, this fun sports-aligned movie amazingly hasn't dated much in 68 years. It's a pleasant show, and that's coming from a viewer who normally has little use for sports movies. Hepburn looks so natural as a sports figure, that all that acting business she got herself into seems totally unnecessary.

College coach Pat Pemberton (Katharine Hepburn) is engaged to administrator Collier Weld (William Ching) but rebels when he pressures and bullies her to help him woo obnoxious potential donors. Golf shop proprietor Charles Barry (Jim Backus) urges Pat to enter a local women's golf championship, and she almost wins against the professional Babe Didrikson Zaharias (herself). The stumbling block is Collier, whose dominating presence screws up Pat's game. Stalling their engagement, Pat contracts with manager-promoter Mike Conovan (Spencer Tracy), who before had asked if she were willing to throw the game. Mike's stable of clients includes a winning race horse, the so-so boxer Davie Hucko (Aldo Ray), and now Pat, who proves herself an ace in tennis as well as golf. Pat's a good influence on Conovan, who promotes her straight and clean. But whenever Collier is present Pat's playing is terrible: he's a toxic reminder of paternal disapproval and low self-worth. Collier still behaves as if Pat is his property, and that she needs to drop all this sports business. Also, Mike Conovan's old gambling cronies soon pressure him to use Pat to throw sports events, something Mike has sworn off.
Pat and Mike is simple and pleasant and has a healthy attitude, even if the amusingly crusty Mike Conovan refers to athletes as freaks, individuals with talent that nobody can explain, not even themselves. It normally doesn't take much to make a movie star look like a terrific ball player or boxing champion, just some good coaching and clever editorial substitutions. But something happens when we witness Burt Lancaster doing show-off gymnastics or sprinting like a race horse, all teeth grinning. When Katharine Hepburn's golf wizard smacks nine golf balls in a row, no hesitation, sending each straight down the fairway, we can see that she's enough of a real deal to pass muster. [The take used in the trailer doesn't edit out one of Hepburn's balls that doesn't go straight, indicating that she's not infallible.]
The writing is completely charming. Polite, diction-perfect Pat meets the garbled-jargon Mike, and the differential between their social manners is just enough to win us over. Tracy is on his best behavior and in his smoothest "I'm not even acting" form — the obvious attraction between the co-stars is pleasant in itself. The script gives them plenty of quality support. Sammy White is an okay promoter's sidekick. Jim Backus helpfully urges Pat to compete and then exits graciously, without so much as an "I discovered her" whine.

Handsome William Ching draws the short straw, playing the dismissive macho jerk that nobody in the audience is going to like. Collier Weld's 'encouraging' speeches show how little he respects or appreciates Pat. But the screenplay is too mature to 'resolve' Collier by humiliating him. Believing in yourself doesn't mean tearing down other people. When Collier thinks he's caught Pat and Mike in a compromising situation, nobody bothers to convince him otherwise. His comeuppance is having to remain who he is.
Then there's Aldo Ray, who at this stage of his career is pretty much magnificent. The growly voice doesn't grate after a few seconds. He comes off as an exceedingly nice guy, which I'm assured Ray was in real life. His character Davie Hucko is a flat-out dumb palooka cliché partly redeemed by fine playing. The screenplay doesn't use Hucko for easy laughs. Hucko thinks he's being neglected, but Pat helps the boxer's faltering morale with a different kind of coaching approach. The guy's too lovable to be a simple cartoon.

The only moment that's maybe less than ideal is the tennis tournament in which Pat gets spooked. She sees Collier, screws up and finally collapses from psychic stress. Perhaps deciding that the show needed a funny stylized sequence like Father of the Bride's nightmare horror wedding, poor Pat is confronted with a giant tennis court net, and a tiny tennis racket. The gags aren't all that funny, and they force Hepburn to overplay her emotions. We already saw her becoming disoriented, a good psychological reaction to her distress. But it's a bit too much — nobody slipped Pat a dose of LSD.
And around the edges, more fun: Charles Buchinsky (Bronson) has a meaty early role playing excellent thug comedy. The gangster subplot is paid off with the kind of slapstick fight scene that in other movies almost never works (see Designing Woman). The sight of Pat rescuing Mike from a pair of would-be muggers is a major audience pleaser, making Ms. Hepburn seem even more of a Supergirl. There are also nice turns from a newly-minted Chuck Connors, and even a nice bit from our fave Lou Lubin, that forgotten, lowly Martyr of the Palladists.

For vintage sports fans the show also offers a lineup of mostly female tennis and golf stars. Babe Didrikson Zaharias is featured most prominently as Pat's main golf opponent. She's the one I remember hearing about as a kid, a former Olympic athlete turned golf pro. She also played baseball. Most everyone specializes now, but back then a multi-talent like the fictional Pat Pemberton wasn't unheard of.
Quick, somebody tell us that Pat and Mike is a film noir!  Why not, as it takes as fact the proposition that all American sports are corrupted by gambling interests. In an MGM comedy, yet. Anywhere money is being made, someone will angle for an easy payday. The show is of course not noir, but in the peak of the blacklist years it's a good sign that some Hollywood talent remained sufficiently untouchable to shape films without bowing to the usual pressures.
The main victory is that Pat and Mike doesn't end with the message that women need to stop competing in the world on equal terms. And while this screenplay is playing dangerous games with sexual equality, there is no mention whatsoever of God or a church playing a part in the moral decision-making. Yep, this liberal-minded film is more dangerous than it looks. It might have started a trend, in which '50s women didn't all drop their personal ambitions to stay home and raise America's baby boomers.
---
The Warner Archive Collection Blu-ray of Pat and Mike comes off as a perfect rendering of this polished MGM production. You'd think they picked the ripest film stock off the vine, as the B&W image is flawless, with a film texture but very fine grain. HD & Blu-ray really present it well.
The trailer included works well enough, quoting scenes that rightly became Tracy & Hepburn highlights. Also present is a crude animated piece identified as a 'teaser.' With its flat declarative announcer, it looks more like a TV spot to me. The vintage poster art is one of MGM's awful photo pasteups. Aldo Ray looks unlike himself and Hepburn's head is attached to somebody else's body. MGM management must have decided that posters weren't a deciding factor when movie-going choices were made, that people didn't even pay attention to them. 1-sheets like this one guarantee that that will be the case.
Pat and Mike is a welcome title for Blu-ray, but we're surprised that the WAC has promoted it to HD before their champeen Tracy/Hepburn comedy Adam's Rib. Maybe they're saving that one for something special?
Reviewed by Glenn Erickson
---
Pat and Mike
Blu-ray rates:
Movie: Excellent
Video: Excellent
Sound: Excellent
Supplements: Trailer, Teaser (which I think is a TV spot).
Deaf and Hearing-impaired Friendly? YES; Subtitles: English (feature only)
Packaging: One Blu-ray in Keep case
Reviewed: August 9, 2020
(6324pat)
Final product for this review was provided free by The Warner Archive Collection.

Visit CineSavant's Main Column Page
Glenn Erickson answers most reader mail: cinesavant@gmail.com
Text © Copyright 2020 Glenn Erickson