Buster Keaton's first full feature is a real accomplishment, a little masterpiece that deftly balances comedy and drama. Buster's star appeal is on full display as an 1830 lad who returns to the hill country to resettle the old homestead and lands in the middle of a murderous feud — with the girl he loves on the other side. It's an historically sensitive, hilarious comedy, with a hair-raising waterfall stunt set-piece for a finale.

Our Hospitality
Blu-ray
Kino Classics
1923 / B&W / 1:33 Silent Ap. / 75 min. / Street Date October 15, 2019 / available through Kino Lorber / 29.95
Starring: Buster Keaton, Natalie Talmadge, Joe Roberts, Monte Collins, Kitty Bradbury, Joe Keaton.
Cinematography: Gordon Jennings, Elgin Lessley
2019 Music Score by: Robert Israel
Written by Jean C. Havez, Clyde Bruckman, Joseph A. Mitchell
Produced by Joseph M. Schenck
Directed by Jack Blystone, Buster Keaton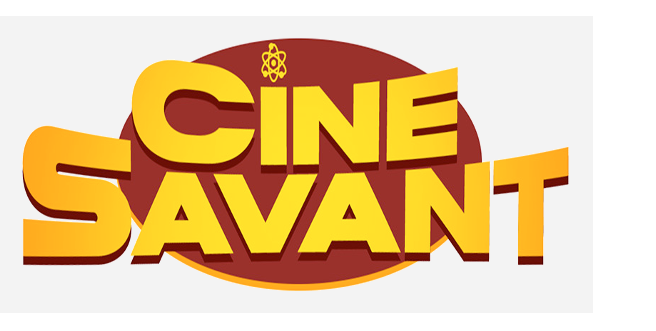 Our Hospitality shows Buster Keaton coming into his own, as a comic genius easily distinguished from his fellow silent movie greats Chaplin and Lloyd. It's the performer-director's first full-length feature with a single storyline. Using the popular history of clan feuds in the hills of Kentucky and West Virginia as a springboard, Buster establishes the period before introducing his personal brand of comedy. Early 19th century Americana is lovingly reflected in costumes and the latest inventions of the day. The comic action is neatly woven into the storyline. Major set-pieces include an elaborate ride on a marvelous proto- railroad train, and a melodramatic rescue on a roaring river. Buster is so involved in the details of his frontier setting that he invents a special gag to 'create' his signature pork-pie hat: the hero's top hat is crushed flat on the ceiling of a railroad carriage.
The serious opening establishes the bloody feud between the McKay and Canfield clans. In a tragic back story, baby Willie McKay's father is murdered, and his mother must flee to relatives in New York City. Twenty years later, in 1831, the grown Willie McKay (Buster Keaton) returns to the mountain country to claim his family land and homestead. He takes passage on an amusing first-generation railroad train, riding in a rickety passenger car adapted from an ordinary stagecoach. En route he meets a delightful beauty returning to the same town (Natalie Talmadge). But she is a Canfield, and her father and brothers are the sworn enemy of all McKays. Willie is disappointed when the anticipated McKay mansion turns out to be a tarpaper shack. The Canfield men initially welcome Willie into the girl's house, until they learn his identity. They want to shoot the visitor full of holes, but the unwritten law of mountain hospitality prevents them from killing Willie while he's a guest in the house. Thus begins a complicated game of genteel stalking: the moment Willie steps off the front porch, he's fair game.

Buster Keaton's previous Three Ages took no risks and settled for one-joke cartoon comedy, but this more assured feature sets aside outrageous effects in favor of gags that express character and advance the plot. The jokes also remain within the bounds of physical reality. The gags may be unlikely but none are patently impossible, a credo that Keaton would abide by in the balance of his work. Willie McKay's elaborate rail journey is a string of comic moments built on the idea that the creaky antique train hardly seems practical, yet really functions. Encountering a stubborn donkey that won't budge, the engineers simply drag the rails a bit to one side to detour around it. Then the flimsy train coaches roll over a series of exaggerated bumps: lazy builders have laid the rails down over a series of fallen tree trunks. The passengers and crew take all of this craziness in stride. Buster finds room for droll jokes about rural attitudes. A crowd gathers to watch the train go by, as if it's the highlight of their week. A clever farmer uses a cute trick to get free firewood from the passing train, a brilliant little gag that usually earns audience applause, all on its own.
The curious Buster never met a mechanical gadget he didn't like. He engages with artifacts of the past not just for laughs, but to make us feel the contrast between those days and our own. Representative of this focus is Willie McKay's use of a primitive proto-bicycle called a hobby horse. The all-wooden contraption is little more than two wheels connected by a narrow bar that doubles as a saddle. There are no pedals or gears; McKay rolls about town in his fancy clothes by paddling along. Although the hobby horse looks ridiculous, it is apparently completely authentic.
Also hilarious are Willie McKay's hide 'n' seek games with the trigger-happy Canfield men. Forced to leave the house, Willie keeps improvising ways to avoid being shot, repeatedly slipping back into the sanctuary of the parlor. The would-be assassins then find him at the piano with the Canfields' flirtatious daughter, acting as if nothing had happened. When they realize that Willie has slipped through their fingers by wearing a woman's dress, they prepare to shoot him in the back … only to find that their prey has rigged a clever decoy to throw them off the track.
Back in the laserdisc days, that clever dress trick (no spoilers here) was such a hit with my young children that I never again had to coax them to see a 'new' Keaton picture.

Because of its period setting, Our Hospitality often draws comparisons with Keaton's later masterpiece The General. Both films are painstakingly researched; they share antique trains and spectacular stunts in a river. Keaton does more than simply sketch an historical background for his comic character. Modern inventions are already changing the land. The early Americans are optimistic barbarians, nursing tribal grudges like the cave men of Three Ages. The reality of the Hatfield & McCoy feud doesn't defuse the comedy. Critic David Robinson pointed out that a notorious real-life massacre provided the same kind of tension for Billy Wilder's classic Some Like it Hot.
The show may be a polished period piece but it still has plenty of what we want from a Buster Keaton movie: wild stunts and impressive physical effects. He films scenes atop a mountain by cleverly placing a huge miniature of distant forested hills behind his cleverly engineered set. Did he use smoke to add the convincing haze-perspective?
The illusion of Buster suspended by a rope over a roaring waterfall is perfect, even though it was filmed in his open-air studio in the heart of Hollywood (a few blocks North of CineSavant headquarters). In the film's most impressive stunt, Willie McKay swings out into the center of the cataract, timing himself perfectly to snatch his lady love to safety just as she's about to slip over the falls. Audiences in 1923 accepted the river and falls sequence as completely real. Some of it is, and the rest is a meticulously designed and engineered illusion.

Many critics judge Our Hospitality to be Buster Keaton's most elegant feature comedy. It certainly is beautifully constructed and staged. The editing reveals a masterful progression of camera angles, not simply cuts between static coverage, as was still the norm. Buster's remarkably consistent comic character is much more than a deadpan clown — he's a forthright and chivalrous gentleman, and wholly worthy of the gentle leading lady.
---
The Kino Classics Blu-ray of Our Hospitality is a different presentation than the same company's Blu-ray release from 2011. Produced through Lobster and Blackhawk Films, it also has a lively new score by composer-conductor Robert Israel.
I only have the 2011 DVD to compare, so can only say that this new scan is incredibly smooth. It is said to have been combined from two archival sources; despite being one of the older Keatons the quality is excellent throughout. The picture has been given color tints as per original prints.
The new disc has a full gallery of extras. The professional audio commentary by Farran Smith Nehme and Imogen Sara Smith, both of whom have written extensively about Keaton, talks about the production situation and Keaton's happy life at the time. We learn that the film was shot in the Lake Tahoe/Truckee area 300 miles north of Hollywood. The unnamed Canfield Girl, Natalie Talmadge, was Buster's wife.

Two short subjects are included. The French comedy Un duel à mort (A Duel to the Death, 1947), sees Buster fishing. When other fishermen take offense a formal duel ensues. Pierre Blondy tries hard to capture the old Keaton feel — he doesn't mess  with the comic character. The Iron Mule (1925), starring Al St. John and directed by Fatty Arbuckle, takes the Our Hospitality train out of mothballs for a passengers vs. Indians comedy. Arbuckle directed under a different name; was Buster trying to help his former partner recover his career?  Keaton has been identified as one of the Indian braves. Forty years later, he'd play a comic Indian in the A.I.P. beach comedy Pajama Party.
Lobster's Serge Bromberg offers an introduction for the feature, and a final short subject called Scoring for Buster gives us composer Robert Israel conducting the film's music in Prague. The insert booklet contains an essay by Jeffrey Vance.
Reviewed by Glenn Erickson
---
Our Hospitality
Blu-ray rates:
Movie: Excellent
Video: Excellent
Sound: Excellent
Supplements: Special Features: Audio commentary by historians Farran Smith Nehme and Imogen Sara Smith; Un duel à mort (A Duel to the Death, (1947), a short film starring Buster Keaton); The Iron Mule (1925), a short film starring Al St. John); an introduction by Lobster's Serge Bromberg; Scoring for Buster, a documentary on the recording of Robert Israel's score. Plus an illustrated booklet with essay by Jeffrey Vance.
Deaf and Hearing-impaired Friendly? YES; intertitles: English (feature only)
Packaging: One Blu-ray in Keep case
Reviewed: April 8, 2020
(6243hosp)

Visit CineSavant's Main Column Page
Glenn Erickson answers most reader mail: cinesavant@gmail.com
Text © Copyright 2020 Glenn Erickson