Errol Flynn goes to war!  One of the last major direct-combat pictures to come out of Hollywood during the war, Raoul Walsh's finely-crafted ode to the jungle fighters in Burma lets loose a powerful, almost frightening blast of anti-Japanese rage. Errol Flynn earned his pay slugging it out through the swamps, George Tobias provides the Brooklyn humor and Henry Hull the outrage over combat atrocities. And the English were none too happy either, claiming that the movie made it look as if America had done the heavy fighting in what was largely a Brit field of battle.

Objective, Burma!
Blu-ray
Warner Archive Collection
1945 / B&W / 1:37 Academy / 142 min. / Street Date July 13, 2021 / 21.99
Starring: Errol Flynn, James Brown, William Prince, George Tobias, Henry Hull, Warner Anderson, John Alvin, Mark Stevens, Richard Erdman, Anthony Caruso, Erville Anderson, Hugh Beaumont, Douglas Henderson, William Hudson, Rodd Redwing, George Tyne.
Cinematography: James Wong Howe
Art Director: Ted Smith
Film Editor: George Amy
Original Music: Franz Waxman
Written by Ranald MacDougall, Lester Cole story by Alvah Bessie
Produced by Jerry Wald
Directed by Raoul Walsh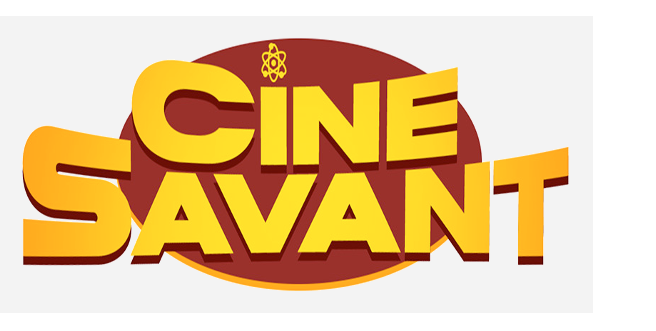 Always a favorite of big stars, director Raoul Walsh stayed busy in his third decade of directing, right through the war. For Warners he directed the almost absurdly escapist Desperate Journey, in which Errol Flynn and Ronald Reagan's impossible mission in Germany becomes a joke-filled escapist morale builder for the home front. Although few pictures could reflect the war experience directly — audiences weren't ready for awful carnage, not even in documentaries — various shows did opt for more realism, especially in 1944 when victory in the Pacific finally seemed possible. Released early in 1945, Objective, Burma! was the biggest movie yet to openly ask that no quarter be given the Japanese foe, whose atrocities on the battlefield and in its POW camps had already come to light. The War Office indeed monitored the messaging seen in wartime films… did they perhaps okay this film's emphasis on hating the enemy, so as to prepare the country for terrible losses in the expected invasion of the Japanese mainland?

Objective, Burma is at heart a standard tale of a patrol out on a limb in enemy territory, except in this case the patrol is the real mission of 'Merrill's Marauders,' a unit further glorified in Sam Fuller's film of the same name from the early 1960s. Both shows see old Vinegar Joe Stillwell (Erville Alderson ↑) dispatching a tough outfit on a truly desperate mission. The paratroops take their objective with little trouble but their extraction from enemy territory becomes an ordeal. They must march hundreds of miles through often-swampy forest and jungle with the Japanese army on their heels. Contact with the Japanese is a nasty business of ambushes and massacres.
The writing is all quite good — the screenplay avoids obvious service clichés and the soldiers' dialogues and joking around are more realistic than was usual. Characters aren't wounded in billing order, either. Captain Nelson (Errol Flynn) is fine as the leader. If audiences still thought of Flynn as Captain Blood or Jeffrey Thorpe, the storyline gives Nelson few reasons to be anything other than exhausted and worried. 'Heroic' dialogue is kept to a minimum; Flynn uses none of his cute or dashing mannerisms. George Tobias is still a Brooklyn-bred joker, but his quips are subdued by the weight of hard duty and repeated ambushes.
The level of realism is far higher than the norm but Walsh's film is still a slick Hollywood construction, with polished writing — this seems to be movie from which writer Bob Gale pulled the phrase 'khaki wacky,' for his comedy 1941. Critic James Agee uses most of his Burma film review to complain that Hollywood movies were too 'Hollywood.'  The presence of movie stars made realism impossible for Agee. Well, half the wartime documentaries weren't fully authentic either, not even John Huston's celebrated San Pietro. Agee's wishes came true with movies that used non-actors, in the Italian neorealism mode. But audiences also appreciate identification figures that can act, and they want to see their beloved movie stars, too.

The screenplay must make most events understandable to a child, or to a housewife uninterested in the details of warfare. Thus the writers invent the over-aged war correspondent Mark Williams (Henry Hull). The actor was over fifty, looks in decent shape, yet the ordeal these soldiers go through, trudging through impassable terrain carrying heavy equipment, would seemingly kill anybody not in top condition. Williams provides an exposition backstop: when something needs to be explained, the reporter will ask the relevant question. To the show's benefit, the device isn't overused.
Williams is front and center in the film's most controversial scene, when the patrol comes across the massacred corpses of some of their comrades. Although we don't see the gore it's evident that the American victims were dismembered and mutilated while alive, in an effort to gain information. Soldiers are sickened by the sight and even Nelson is shaken. Reporter Williams' reaction to the massacre is an indignant, cold-blooded call to "wipe all those Japs off the face of the Earth!" That same fury to show no mercy to the Japanese enemy was of course communicated to the theater audience. At this time Japanese cities were being subjected to massive bombing raids. I was a military kid born seven years later. The general attitude I was taught was that Pearl Harbor, the Bataan Death March and four years of war crimes all but required that Japan be made to bleed, and no apologies were needed for anything done to them 'in retribution.'

Judging by Hollywood's wartime combat films, Allied forces always played fair, grateful locals always preferred us to the brutal enemy, and our soldiers behaved like Boy Scouts until provoked to the limit. Objective, Burma! is the biggest Hollywood war film to openly encourage savagery as a response to savagery. The earlier Universal release Gung Ho! had expressed the same kind of 'kill 'em all' sentiments, but its combat scenes didn't depict enemy atrocities, on a mass scale.
Fifteen years later, Val Guest's tense war-horror suspenser Yesterday's Enemy asserted that the Japanese didn't have a monopoly on brutality; in a situation identical to the one faced by Errol Flynn, commander Stanley Baker kills some locals to extort information. When his whole patrol is captured, a Japanese officer is quick to accuse him of a war crime. I think we have to assume that all kinds of wrong-doing occurs in any war; nobody has the big picture and all experiences are different.
The screenplay is by Ranald MacDougall and Lester Cole, from a story by Alvah Bessie. Unlike the wartime films of Dalton Trumbo, Captain Nelson's soldiers don't sit around talking about the utopian America they'll help build when the war is over. Surely all these writers thought their work was a patriotic service for the war effort. But when the anti-Red backlash hit Hollywood just two years later both Cole and Bessie were indicted as members of the Hollywood Ten. There was no way to prove one's patriotism after being denounced and vilified for one's politics. I listened to Objective carefully, looking for for the kind of dialogue exchanges likely to be flagged as 'pinko;' I found only two. Henry Hull's remark 'the world is getting smaller because now Schenectady NY is connected to Burma,' might be construed as subversive one-world propaganda. Hull's later litany of man's worst atrocities includes American lynchings, a rare admission that such things even take place. In the HUAC years any discussion of U.S. human rights issues was attacked as subversive.

When Objective, Burma! opened in England, veterans groups objected to the 'insult' that Hollywood had dared give the impression that the Burma campaign was fought by Yanks, not the British Army. Raoul Walsh said that an editorial cartoon showed Errol Flynn carrying an American flag and standing on the grave of a British soldier. The controversy was big enough to cause the movie to be pulled from U.K. release for seven years.
Directed by Raoul Walsh with his usual expressive economy, Objective, Burma! still seems a bit too long at 142 minutes. It was nominated for George Amy's editing, Franz Waxman's music score and Alvah Bessie's original story. It was lauded for its realism, especially James Wong Howe's creation of the illusion of a steaming jungle, all filmed on sound stages or in Los Angeles- adjacent locations. Much of the daytime 'jungle' was filmed at the L.A. Arboretum out in Arcadia. Filters and careful exposures provided the steamy tropical heat. The Army came through with a full inventory of tanks, planes and other hardware, and a few matte effects were performed by Edwin B. DuPar, a top Warners visual effects man who had been a cinematographer of features as far back as 1922.

Raoul Walsh's autobiography talks less about the movie than he does Errol Flynn's escapades on a publicity junket to New York. Walsh misremembers a detail, saying that Sid Hickox was the cameraman and not James Wong Howe (Hickox did shoot Walsh's The Horn Blows at Midnight and Uncertain Glory). After praising Flynn for staying sober during the shoot — Flynn was writing a book after hours — Walsh praises George Tobias' contribution as Corporal Gabby. He also singles out actor George Tyne, who plays another ethnic eccentric, Private Soapy Higgins from Flatbush. After appearing in scores of supporting parts in good movies, Tyne was blacklisted and disappeared from all movie and TV work for a full twelve years. He later became a prolific TV director.
The late Richard Erdman gets a break from playing whiny teenagers, and acquits himself well in combat gear. Mark Stevens is a conscientious pilot, while Hugh Beaumont is his usual somber self back at the base with Warner Anderson.
Some feel the movie may be as much as twenty minutes too long, but it's obvious that the filmmakers wanted to put the audience through a combat ordeal. The last battle is an extended, creepy night scene. For a complex scene of an invasion with paratroops and gliders the production must have coordinated with the army — much of it seems to have been filmed for the movie, as opposed to being newsreel footage. But the finale is anything but jingoist rah-rah stuff. When Warner Anderson praises the mission, Flynn gives him a fistful of dog tags, with the low-key response "Here's what it cost. Not a whole lot to send back home. A handful of Americans."
Objective, Burma! certainly delivered its wartime 'anti-Jap' message. A final text scroll doesn't mince words: "This story has a conclusion but not an end- It will end only when the evil forces of Japan are totally destroyed." And there isn't even a concluding WB logo.
---

The Warner Archive Collection Blu-ray of Objective, Burma! is just stunning, as are most studio films remastered for HD. James Wong Howe's work is terrific, especially considering that the subject is gritty war combat. The rich mono audio track also stands out. Warners was developing its brassy, extra-punchy house style for mixing soundtracks, showcasing Franz Waxman's stirring music score, which steers away from overused military themes. The action cadence and drum riffs, some of it right in the title cue, could have inspired Elmer Bernstein's soundtrack for The Great Escape.
For extras we're given a pair of two-reel short subjects intended to boost enlistment and assure mom that her boy won't become cannon fodder. The pre-Pearl Harbor The Tanks are Coming is in Technicolor and is scripted to include lots of humor. Don't worry guys, the Army is like summer camp, even if those already obsolete tanks look like death traps. George Tobias makes with the jokes, supported by Gig Young, John Litel and Richard Travis. From 1943 comes the B&W The Rear Gunner, which shows how an AAC mechanic becomes a crack tail gunner — he's a hick who knows a good thing when he sees it, even if he's now flying hairy missions in a bomber. He's played by a very young Burgess Meredith, backed up by other wartime actors Ronald Reagan Tom Neal, Dane Clark and future director Richard Quine.
Reviewed by Glenn Erickson
---
Objective, Burma!
Blu-ray rates:
Movie: Very good
Video: Excellent
Sound: Excellent
Supplements: Short subjects The Tanks are Coming and The Rear Gunner, plus an original trailer.
Deaf and Hearing-impaired Friendly? YES; Subtitles: English (feature only)
Packaging: One Blu-ray in Keep case
Reviewed: July 28, 2021
(6544burm)

Final product for this review was provided free by The Warner Archive Collection.
Visit CineSavant's Main Column Page
Glenn Erickson answers most reader mail: cinesavant@gmail.com

Text © Copyright 2021 Glenn Erickson